healthy memorial day recipes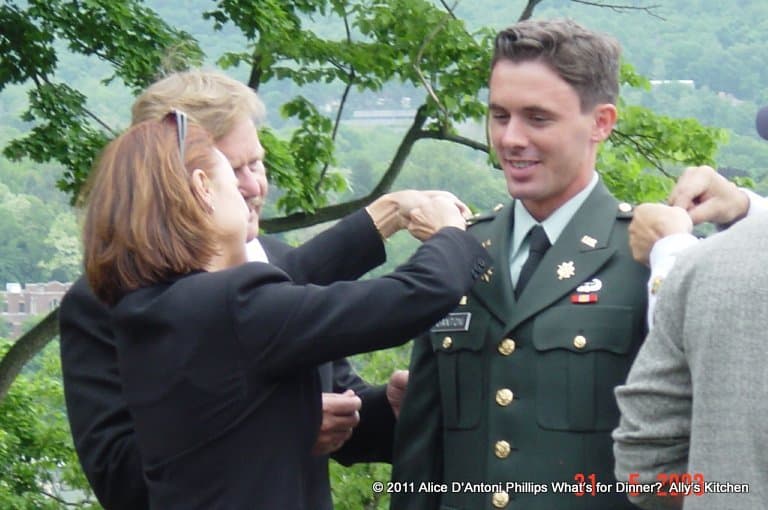 Pulling together the very best healthy Memorial Day Recipes makes your planning effortless! Here are best recipes that will get rave reviews!
Memorial Day
Memorial Day is the official kick off of Summer! And, what better way to celebrate than getting together friends and family and feasting!
What is Memorial Day
But, let's not forget the real meaning of Memorial Day. And, with a son who's a Lt. Col. in the Army Reserves and relatives who have served, I keenly know as an Army Mom what Memorial Day means. With two deployments in his career, and probably another one or two coming, it's always gut-wrenching to see your loved one deploy. Each and every day, you pray. And, you pray hard.
Andrew is my West Point son. Graduating in 2003, I never dreamed he would actually see live fire and go to war. But, he did. Not just once, but twice. And, the second deployment was extended.
Memorial Day Menu
Young men and women grow up real fast under these circumstances. They are forever changed. He left a 22 year-old boy and returned a man.
Since that time, he's done so many things to distinguish himself. Graduating from law school. Graduating from the S.C. Police Academy. Working for several years as a Deputy Sheriff. Continuing to serve in the active Army Reserves and now the part-time Army Reserves as he does time-consuming lawyering and helps raise with his beautiful wife their three boys and another little one on the way.
I marvel at all he squeezes into 24 hours. Never complaining. Always positive. And, all of his acumen and strength is founded on a solid and strong foundation and love of God.
Memorial Day is not just about the menu.
Memorial Day Recipes
So, as you might imagine, Memorial Day for me is always extra special. It's not just about food and recipes. Not only because of my son, but my brother, too. He gave the ultimate sacrifice in Viet Nam, came home paralyzed and suffered from PTSD, depression and more. This past December he took his own life. It was devastating.
Memorial Day Picnic
I share this because as you're planning your Memorial Day, try to remember that it is so much more than BBQ, grilling, drinking beer, getting a day off from work, gathering with family and friends and more. Take time to explain this to your children and teenagers. Let them know the real reason we have this holiday. Unless we preserve the real reasons for this holiday, future generations will not understand that freedom is not free.
Memorial Day is the day we stop and we'd better be damn glad that we live in America. Without our military and our valiant serving men and women, life would be very different.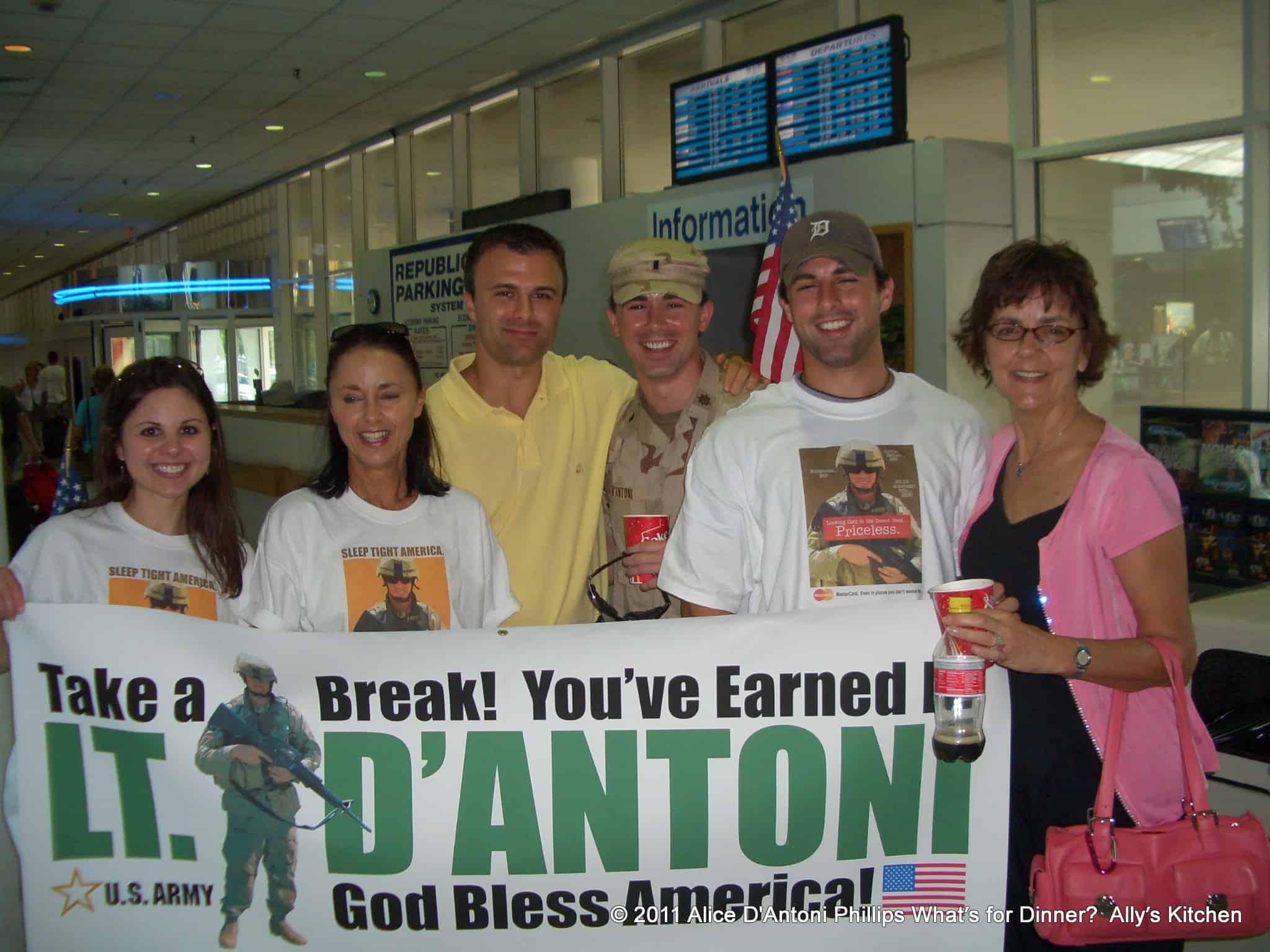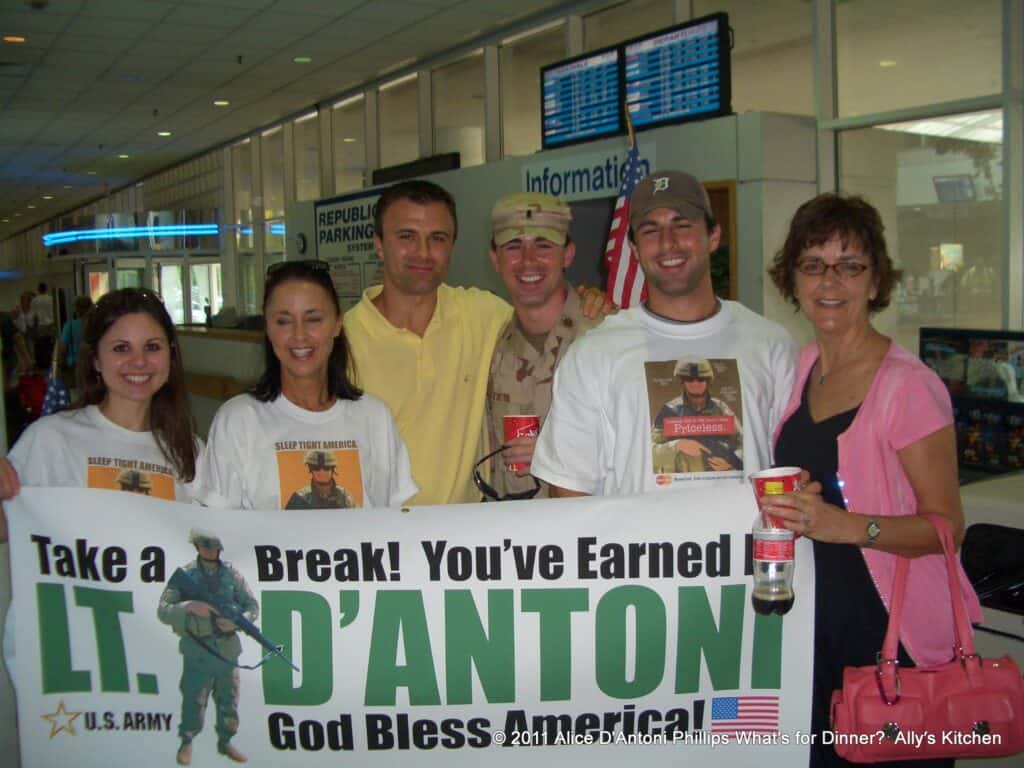 The Meaning of Memorial Day
According to History of Memorial Day, "Memorial Day, originally called Decoration Day, is a day of remembrance for those who have died in service of the United States of America. It's difficult to prove the origins of this day as over two dozen towns and cities lay claim to be the birthplace. In May 1966, President Lyndon Johnson stepped in and officially declared Waterloo N.Y. the birthplace of Memorial Day."
Memorial Day is a day that we remember. Lest we not forget what these brave men and women have given so we can have all this revelry on this beautiful Monday holiday.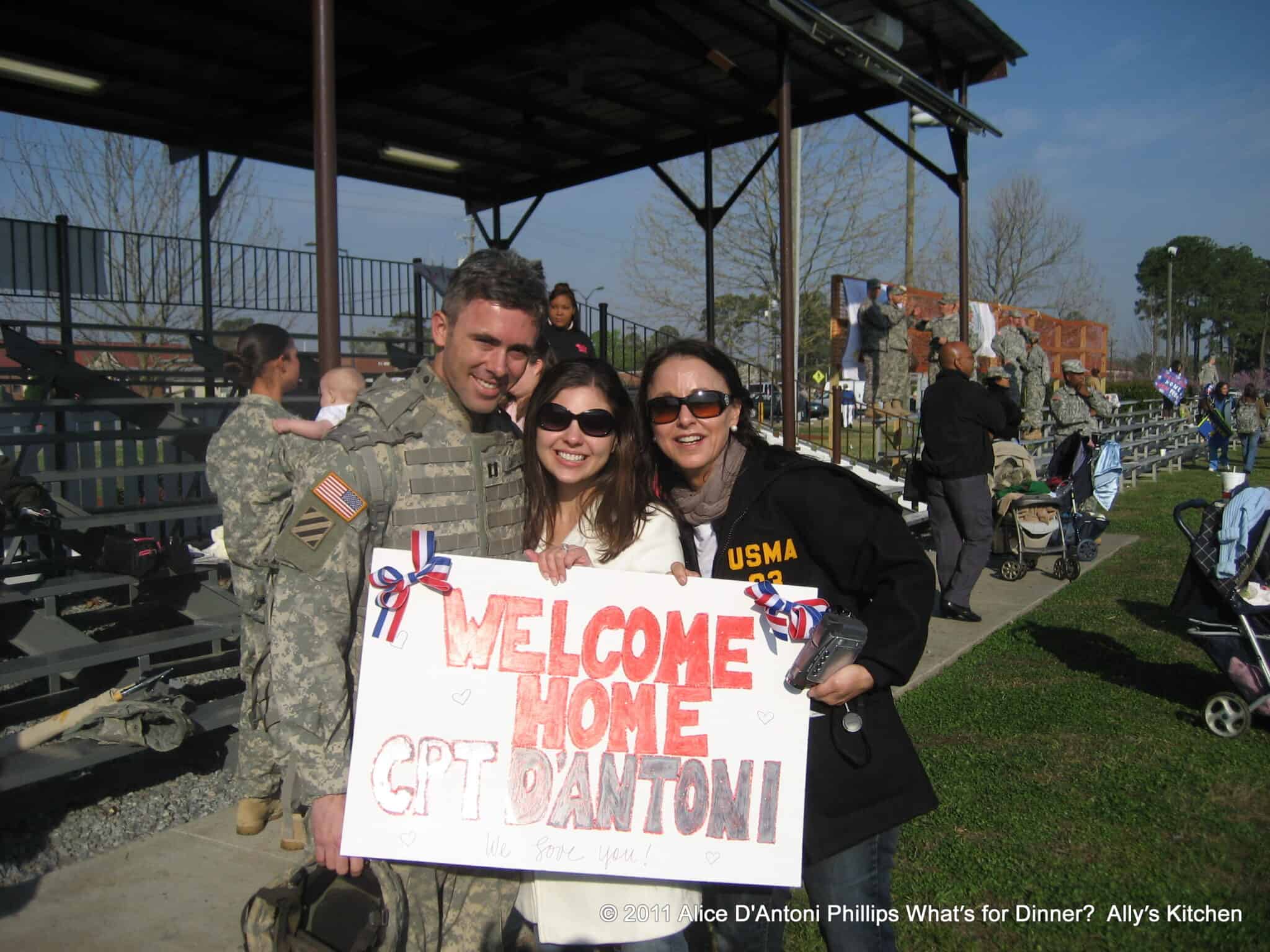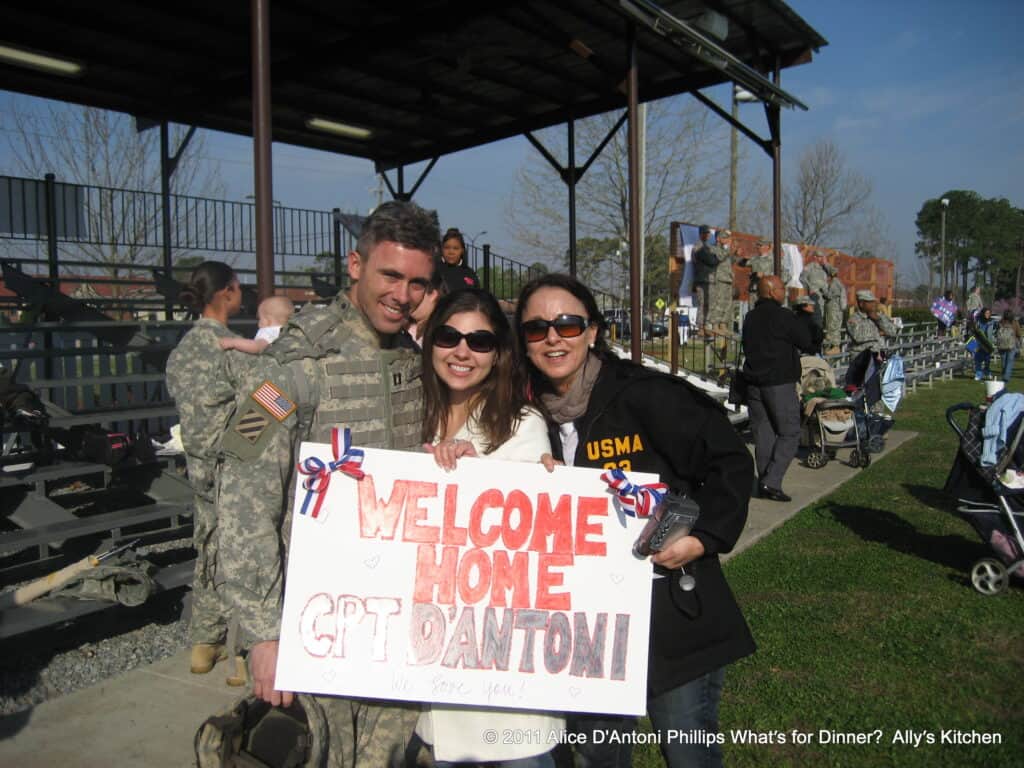 Easy Memorial Day Recipes
You don't want to slave and work in the kitchen all day. And, you don't want your BBQ or grilling to be a cumbersome ordeal. So you clamor for easy Memorial Day recipes!
Delish Memorial Day Recipes
Now these delish Memorial Day recipes can be used all summer-long! Don't think they're just for this glorious weekend where we celebrate not only Summer, but those who have given all.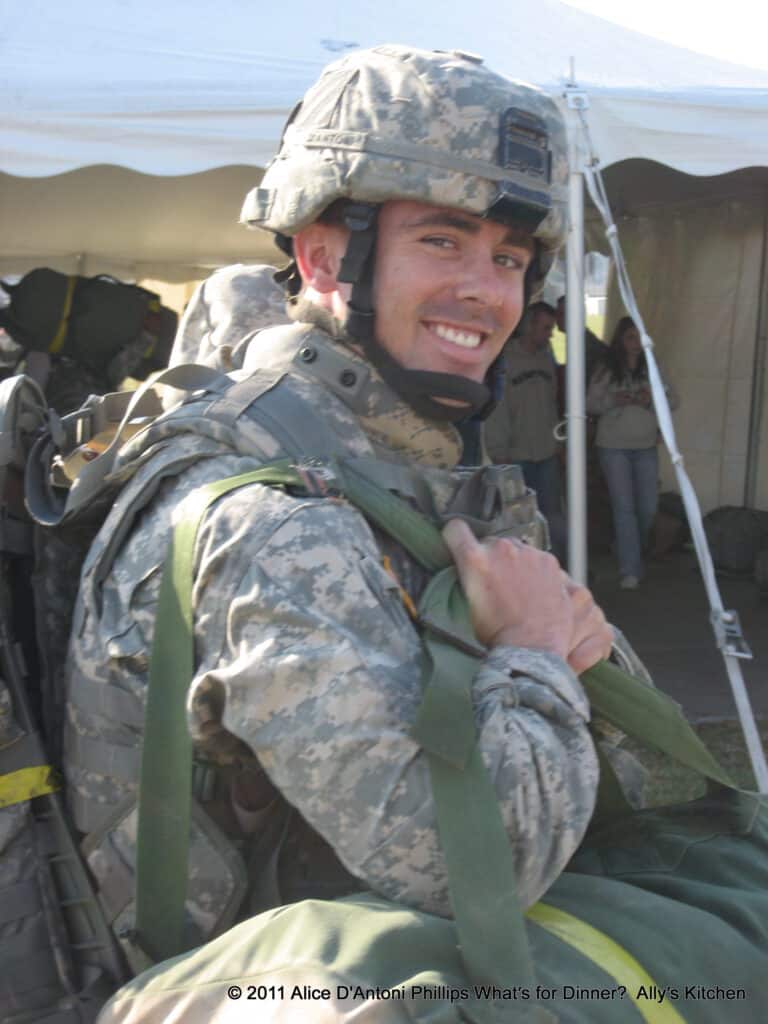 Summer Meals
Summertime eating should be carefree, fresh and essentially effortless. When you cook outdoors, it makes the food even taste better. There's just something about outdoor cooking that enhances the dining experience.
So, whether you're camping, on your patio, throwing a picnic, in the park, at a picnic table, in your backyard, on your deck or just opening your window to let in fresh are, these recipes are Summer meals to delight!
Memorial Day Foods
Many foods on Memorial Day are your standard expected things. Ribs. Meat. Standard sides. I want to mix it up for you. These recipes fall into sides, desserts, meats, seafood and grilling, but they're not your run-of-the-mill expected dishes.
What to BBQ this Weekend
Deciding what to BBQ for the weekend is entirely based upon, for me at least, what I can find on sale at the grocery store. Or I might be looking for meat markdowns.
Hey, if you don't shop markdowns, then you're missing out on stretching hard-earned money. And, most all grocers have a section area where meats are marked down. I'll cook them within 24 hours, and I've never been disappointed in a cheaper New York Strip or pork roast!
What to Grill This Weekend
So this weekend I'm grilling lamb chops and chicken. Yes, both were on sale earlier in the week and I stocked up on them.
I might even throw on some skewered shrimp to grill.
Memorial Day Grilling
We're going to be grilling on live fire. While I love gas grills, there's just something more Earthy and 'rugged' about live fire. And, I do think the flavors of the cooked ingredients are different.
So, with charcoal, wood chips and logs, we'll create a roaring fire with crazy heat in our Breeo, ! This is the 'original' smokeless fire pit!
Memorial Day Recipes Vegetarian
You can peruse these recipes because several of them are vegetarian. While I'm not a vergetarian, I do eat a very plant-based diet regularly. So, many of the recipes I create are 'vegetarian' by default. I suppose that's a good thing!
healthy memorial day recipes