jamaican jerk steak & grilled red poblano pepper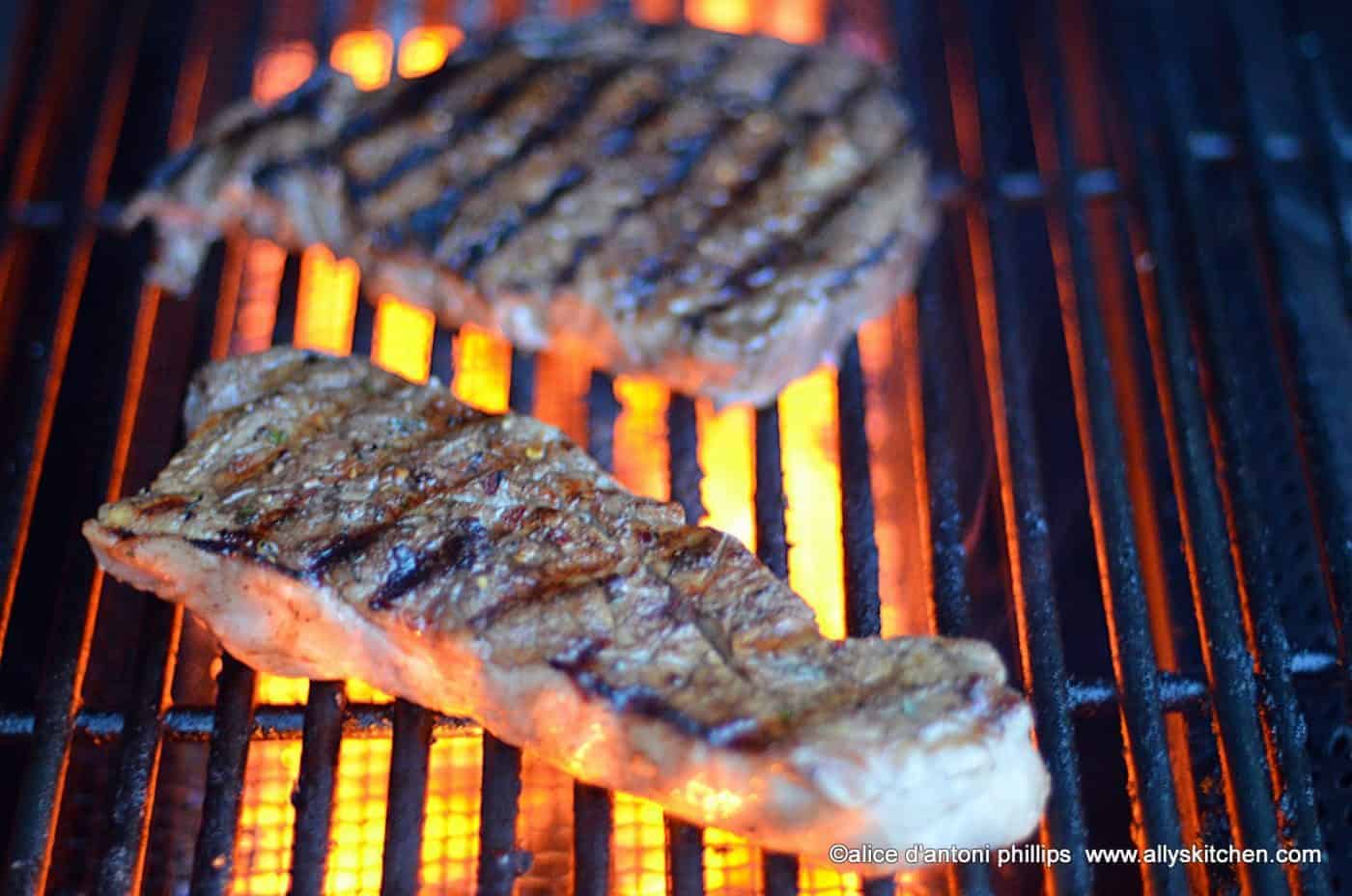 Cooking for two is always much easier than cooking for a family. I've done both, had lots of experience with the latter, so I'm speaking from experience.  And, grilling always makes cooking easier, I think.  So, when we want a quick go to meal, we fire up the grill and decide which meat or seafood we'll be using.
Serving steaks, nice hearty portions, which we don't eat often, but when we do we choose the best cuts we can find, doesn't take a carload of 'sides'. For us, it's something light and simple, usually grilled with the steaks, and maybe a salad. And, a salad can be nothing more than some sliced sweet tomatoes and onions with some olive oil, sea salt and pepper!  These steaks were perfectly seasoned with the Jamaican Jerk seasoning. Aa slight addition of heat and then the warmth of spices like allspice, cinnamon and nutmeg. Here's to al fresco dining at its best!
peace & good eats  xox ~ally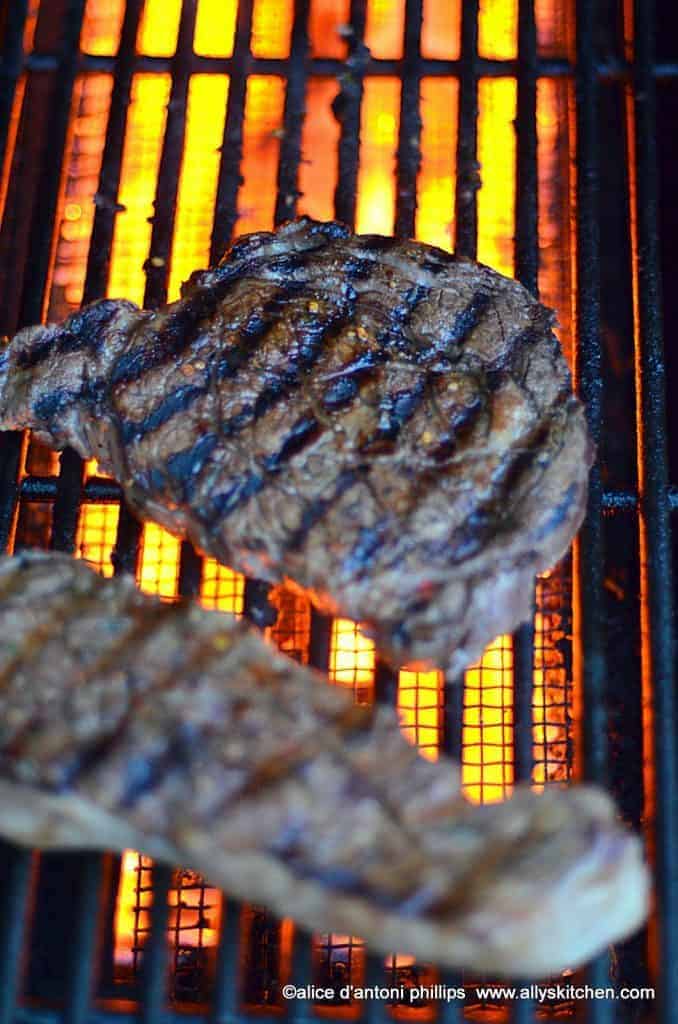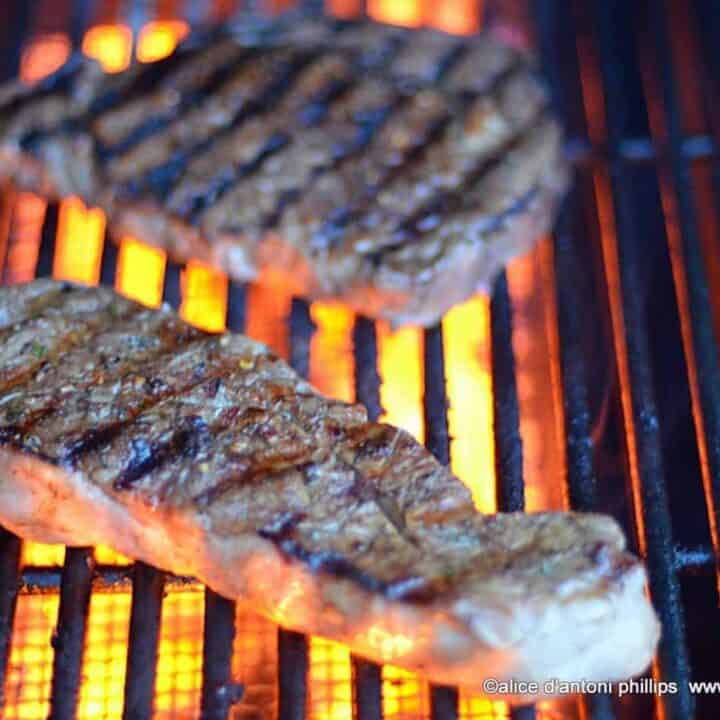 jamaican jerk steak & grilled red poblano pepper
Ingredients
2 steaks, 12 oz. plus, rib eye or New York strip
2 tsp. sea salt, divided
2 Tbl. Worcestershire sauce
2 tsp. Jamaican Jerk seasoning
2 large poblano peppers, red (somewhat spicier than green)
Cooking spray
2 Tbl. butter, salted
Instructions
Heat the grill to about 400-450. Carefully score one side of the steaks about 1/4" deep (criss cross pattern). Put the steaks in a pie plate.
Coat with cooking spray (both sides) then add one and one-half teaspoons of salt to both sides of each. Work in the Worcestershire sauce and let the steaks rest for about 20 minutes.
Meanwhile, grill the poblano peppers. Coat with cooking spray. Put on the grill, close the lid and let them cook a couple of minutes until charring forms then turn, close the lid, and repeat until the peppers are grilled all the way around.
Remove to a bowl (they will curl because they're soft), sprinkle with the remainingg salt and cover with a lid to let them sweat until ready to serve.
Put the steaks on the hot grill and cook to your desired meat temperature. These were rare to medium rare. Cooking on each side about 4-6 minutes.
Remove from the grill to a platter, top each with a tablespoon of butter. Let the steaks rest about 3-5 minutes before cutting/serving.