4 Ingredient Country Style BBQ Pork Ribs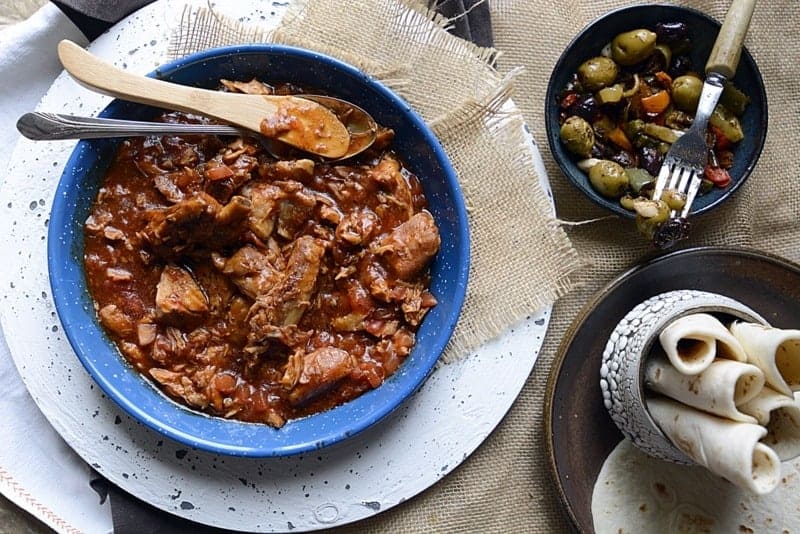 You'll never believe so much flavor comes from just four ingredients in this bbq pork ribs recipe! And, it's ready in about an hour!
Country Style BBQ Pork Ribs
For lovers of ribs, good for dinner or a weekend lunch. They are delicious. Getting ready is not difficult.
Oven BBQ Pork Ribs
No doubt I love my multi-cooker which has so many settings that enable me to do many things. But, sometimes I just want to use my oven for some recipes that could be done in that multi-cooker. I simply want the change in the cooking technique. So, if you want to use your slow cooker for this recipe, have at it! I'd say cook on high for at least 5 hours.
Ribs Recipe
This recipe for country style bbq pork ribs is super simple. How much easier can it get with just four ingredients? And, you're going to be amazed at the flavors you're getting with these four carefully selected ingredients.
BBQ Recipe
A proven and very simple recipe for BBQ pork ribs, cooked at home in an ordinary oven, has helped me out more than once before the arrival of guests. Amazing, perfect, browned and juicy baked pork ribs can be cooked in just 1 hour, no pre-marinating, no oil or extra fat.
These ribs can be served as a snack, for example, for a beer or as a main course for any table. They are just fantastically delicious! Without a doubt, they are eaten just instantly and everyone, without exception, likes them. I guarantee that this recipe will make pork ribs from anyone. And for sure, everyone who tries them will ask you for a recipe.
Crock Pot Ribs
Now if you're wanting to use your crock pot for these ribs. Yes, it's no problem. Believe me, crock pot ribs are perfect for busy weeknights or easy weekend dinners with the slow cooker tenderizing in baby back ribs. A quick brush of bbq sauce and a flash grill (or broil) finishes these off beautifully!
Make sure you create your favorite dipping bbq sauce for the bbq pork ribs or buy your favorite BBQ sauce at the grocery store! If you pour the ribs with barbecue sauce, the meat will look shiny and as if glazed – it is not only beautiful but also delicious.
Here're some of my favorite recipes for you to try! Dark red cherry boneless beef country-style ribs.
Pork Boneless Ribs
Quick dinner recipe! These juicy Boneless Pork Ribs are so tender they fall apart, and the only thing better than the meat is the slightly sweet, tart, and smoky sauce. With very little effort, you'll have this easy recipe prepared for serving as an appetizer or main dish.
When serving as an appetizer, they are fantastic paired with BBQ sauce for dipping. Some may even enjoy a sweet or spicy dip instead.
Slow Cooking Ribs
Slow Cooker Barbecue Ribs easy and absolutely DELICIOUS! These ribs are very luscious. The best part about Slow Cooker Barbecue Ribs is that they fit for any time…any season.
Slow cooking ribs are the perfect beer snack and signature dish of any picnic. Your family will certainly appreciate the aromatic, spicy, and juicy ribs, which are a real pleasure to cook!
If you want to check out another really simple easy recipe similar to this one, I think you'll like slow cooker beef short rib sandwiches and harissa buttermilk baby back ribs. Give it try!
Want to try my Mexican Fajita Bowl? Here you go. Just click!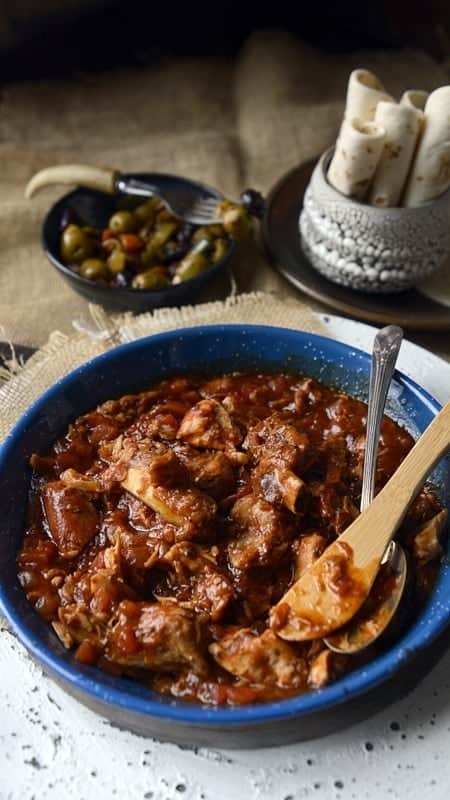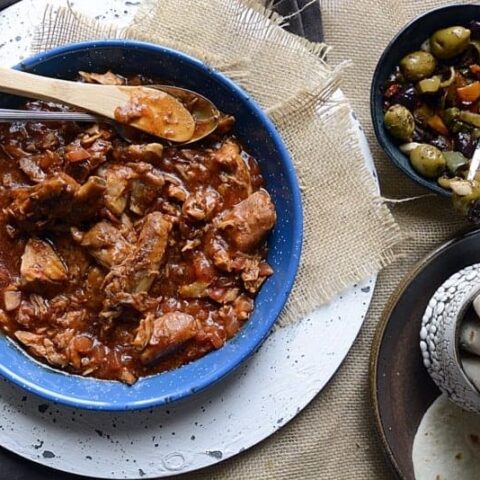 4 ingredient country style bbq pork ribs
Yield: About 4 hungry folks!

You'll never believe so much flavor comes from just four ingredients in this bbq country-style pork ribs recipe! And, it's ready in about an hour!
Ingredients
Preheat oven to 425
1 ½ to 2 lbs. country style pork ribs, individual ribs
1 cup BBQ sauce, your favorite
1 ½ cups pineapple juice
1 ½ cups fresh salsa
Instructions
Whisk together the BBQ sauce and pineapple juice. Put the pork ribs in a small Dutch oven.

Pour the sauce over the ribs. Place a piece of foil over the pot then the lid. Crimp the foil around the edges to create an airtight pot.

Cook in a preheated 425 oven for 65 minutes.

Remove and let the ribs rest about 15 minutes then add the fresh salsa and blend. Cover with lid for another about 15 minutes. .