Disclosure (Aussie Open Fire Lamb Chops)
I am a brand ambassador for True Aussie Beef & Lamb. (Yes, I'm very lucky to be working with a great company!) And, I'm compensated for creating recipes, including this one, Aussie Open Fire Lamb Chops, for them using their product(s). Believe me, I don't partner with any brand unless I truly believe in and support their product(s). And, most importantly, would feed these products to my family and friends! All these opinions and the creation of this recipe are credited to me.
Honestly, when you purchase the best ingredients, it doesn't take much to improve the taste. And, that's precisely the case with these Aussie chops. They're the long bone type and perfect for grilling on an open fire. I'm not talking a gas grill, I'm talking wood fire grilling. And, if you're lucky enough to have the proper equipment to do this, then this recipe for lamb chops, ever so simple and delicious, will be  gobbled up like lollipops!
Open Fire Grilling
Grilling on an open fire creates such a subtle yet delicious smokey taste and with the simple seasoning for these chops, that's about all you need to bring out immense flavor. Naturally tender and full of nutrients because this lamb is grassfed, you can be assured that you're eating healthy. I can tell you that at this party, our guests consumed almost one hundred of these lamb chops. I mean they flew off the grill!
After they were cooked, and I quickly instructed one of our guests how to grill them (hey, I had a lot to do and couldn't stand around the firepit and grill!), folks would walk up, grab the slim long bone that was the 'handle' and gobble down the tender succulent meat! Yes, you don't need much more than this to throw an awesome party. Maybe a few salads, some good wine and beer and lots of happy hungry guests. Your party will be memorable to the nth degree! I promise!! xoxo ~ally
Here's another lamb chop recipe! It's kinda Frenchie!
Photo Credit (Full Photo Sharing Permission): RHN3 Photography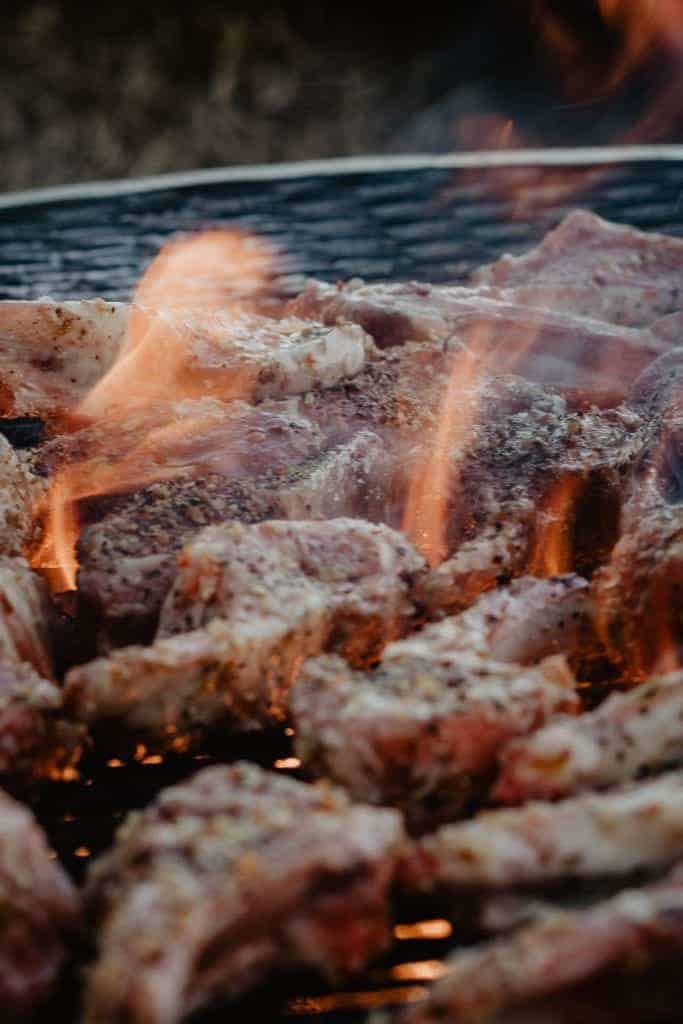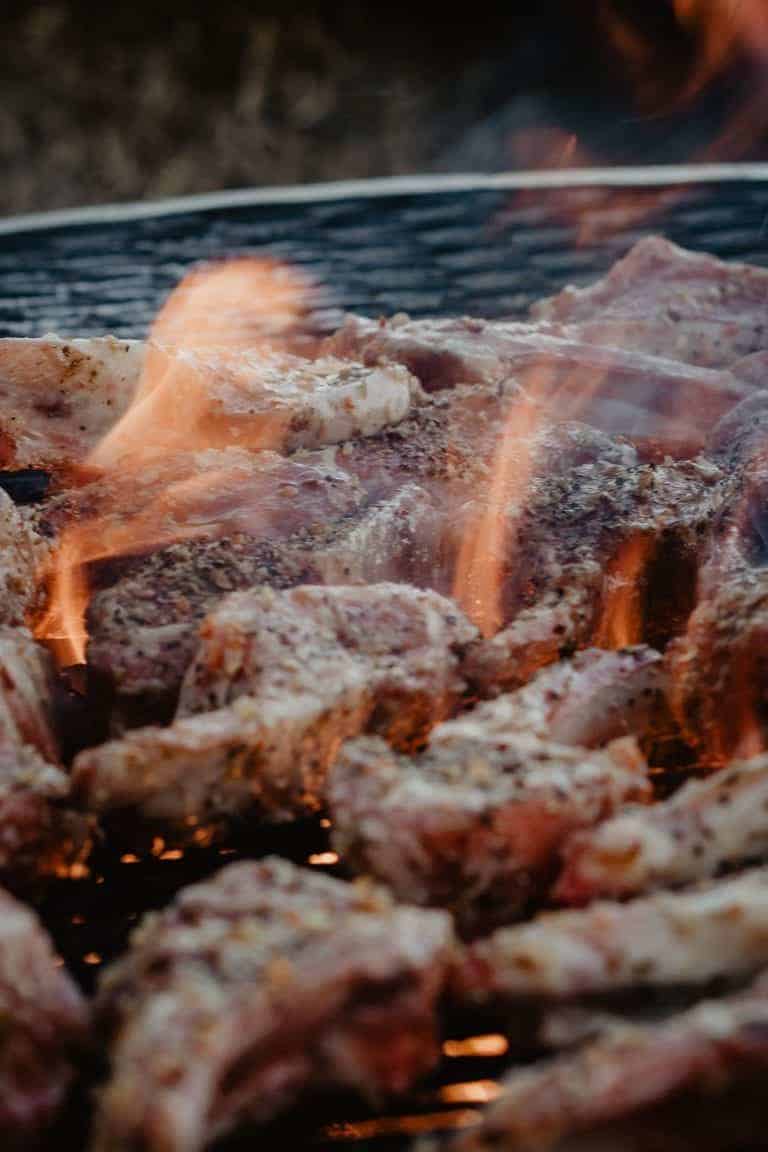 aussie open fire lamb chops
Ingredients
18-24 long bone lamb chops
1/4 cup extra virgin olive oil
2 tsp. sea salt
2 tsp. coarse ground pepper
2 Tbl. Braggs Nutritional Yeast
1 tsp. red chili flakes
2 Tbl. Kirkland No-Salt Organic Seasoning Mixture
Instructions
Put the lamb chops in a very large wooden or glass bowl.
In another small bowl, whisk together the olive, oil, salt, pepper, nutritional yeast, red chili flakes and a seasoning mixture. Pour on the lamb chops.
Massage the oil/seasoning mixture into the chops.
Place on a hot open fire grill and cook on each side about two to three minutes (depending upon thickness of the lamb chop).
Remove to a platter and eat immediately!
https://allyskitchen.com/aussie-open-fire-lamb-chops/
©ally's kitchen intellectual property