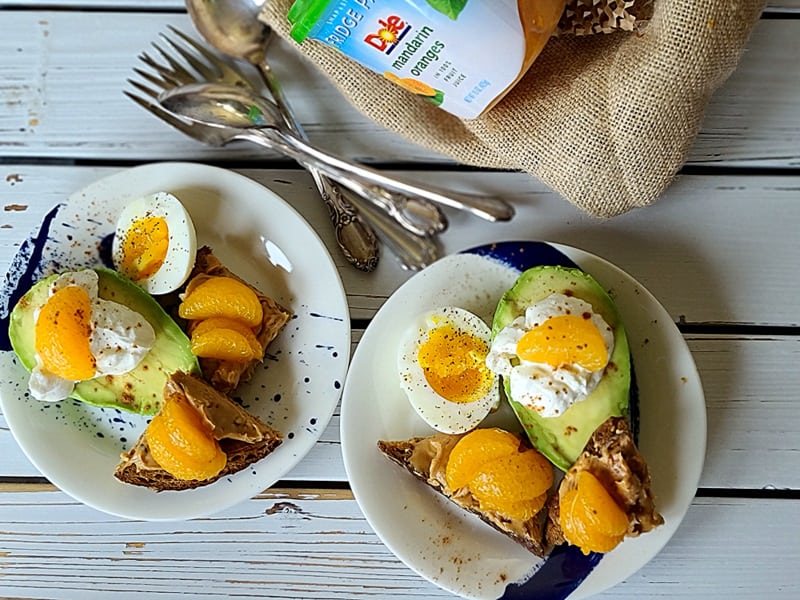 Eat this power breakfast plate that takes virtually no cooking, and you'll be running on high speed for hours! Protein, vitamins and POWER!
Power Breakfast
Thanks to Dole Sunshine for partnering with me on this power breakfast plate recipe! I am the creator of this recipe and for the description and information that follows. For a full disclosure, click here!
Healthy Breakfast Bowls
Healthy breakfast bowls are built on healthy ingredients. Just like this power plate, things like avocado, fruit, eggs, peanut butter and other things can be combined to make something totally unique and delicious.
Breakfast Power Bowl Healthy Choice
My Udon Noodle Breakfast Bowl is a perfect bowl of power. Honestly, the inspiration for this bowl came from a month long trip to China and Hong Kong where breakfast was in a bowl and there were always noodles. I wasn't bored or disappointed. And, I still long for those delicious bowls of goodliness!
What to Eat for Breakfast
You don't have to grab UNhealthy for breakfast. Yep, it's easy to grab your coffee and a muffin or donut, but that will not power you through the morning.
Need some inspiration for breakfast? Hey, I eat breakfast every single day. Here are some of my favorites!
Eating Healthy Food
Taking the little bit of time, and, yes, it's just a little time, especially if you stock your pantry and refrigerator with the right ingredients. to pull together something quick, easy and healthy. Not to mention something that sill sustain you well into lunch and beyond.
Healthy Breakfast Plates
We keep a lot of Dole Sunshine Fridge packs in our pantry. They're the perfect portions for two or three folks. Or if you're just one person, you pop the lid back on them, refrigerate and it's there for the next day.
Recipe Ideas for Breakfast
I mean nothing's tastier than a slice of toasted power bread slathered with some nutter butter, your choice, and pieces of Dole fruit, pineapple, mandarin oranges, peaches, and more.
Quick and Easy Breakfast Ideas
A tad bit of 'preparation' might be needed to arm yourself with the good foods. For instance, boil some eggs at the beginning of the week, then you have them ready. All you need to do is peel them. Have an avocado or two on hand, some cherry tomatoes, and lots of Dole Sunshine Fridge packs.
Panera Power Bowls
Yes, you can find some healthier drive through options, but you'll pay through the nose for these eats. And, why in Sam Hill do you want to give your hard earned money away. With a simple plan, some time spent at the grocery store each week, and a commitment to eat healthy, you can pull together the power plate in no time.
Healthy Breakfast Foods
Healthy breakfast foods aren't hard to create. From pimeto cheese, cheese slices, smoked salmon, Dole Sunshine fruit, fresh fruit, deli meats, nutter butters and a few other essentials, you're in business. Save those big country breakfasts for the weekend. On the weekdays, you'll feel better, work better, not get the hangries and maybe even skim a few pounds over time by eating a healthy power plate!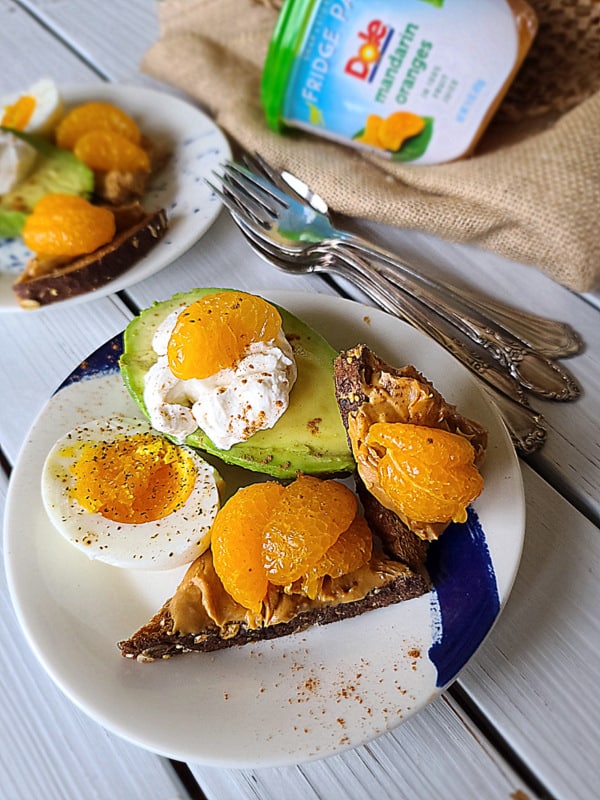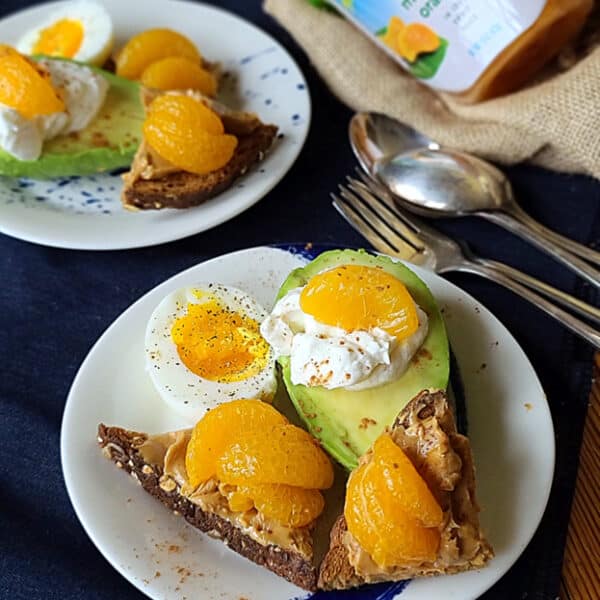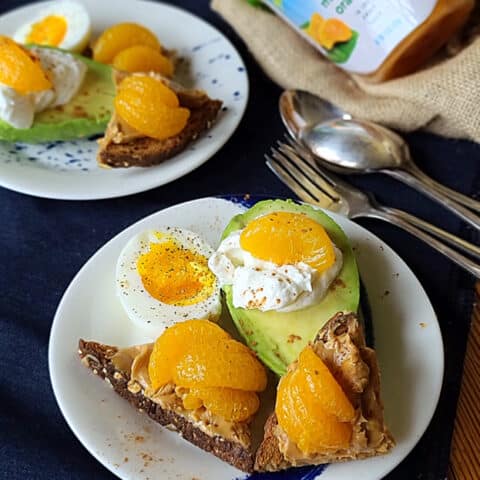 power breakfast plate
Ingredients
1 avocado, sliced lengthwise in halves
6 Tbl. Greek plain yogurt
½ cup Dole Sunshine Fridge Pack Mandarins, remove mandarins and place on a paper towel
1 slice whole wheat bread, toasted
4 Tbl. peanut butter, smooth or crunchy
1 egg, boiled (to your liking), peeled, sliced lengthwise in half
Salt/Pepper to taste
Cinnamon dusting, optional
Instructions
On each plate, put one half of the avocado. Into each hole of the avocado, dollop equal amounts of yogurt. Add a few mandarin slices on top. Optional: a little dusting of cinnamon.

Slather peanut butter on the toasted bread. Slice diagonally in halves then slice halves in half. Add a few slices of mandarin oranges.

Place a half boiled egg on each plate. Salt, pepper and more cinnamon to taste!