rustic hearty best stew recipes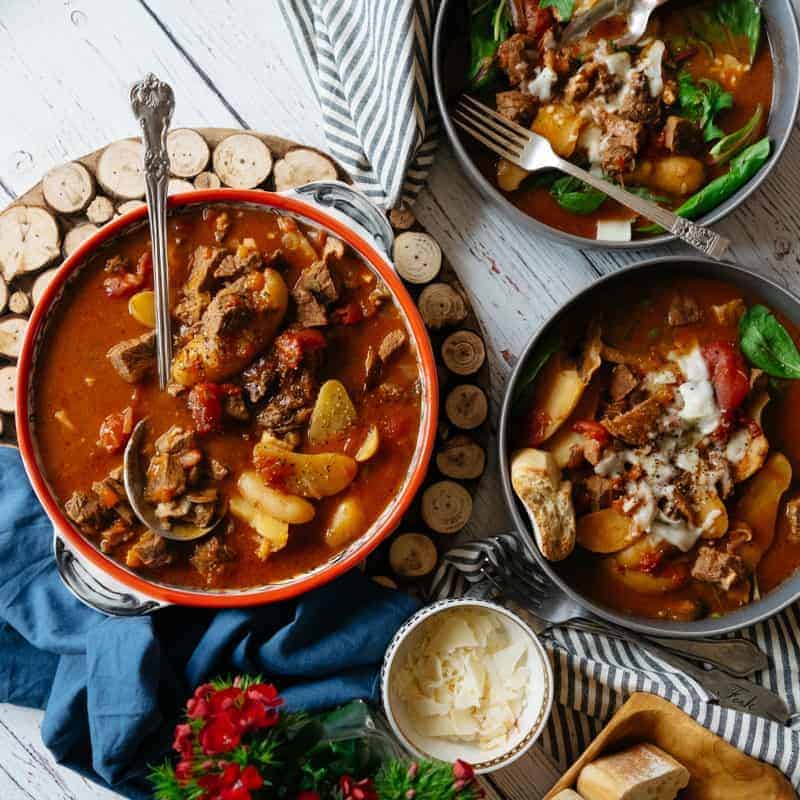 Having a bowl of rustic hearthy beef stew is pure comfort food. And, I've curated a collection of stew recipes that are guaranteed delicious!
Is Stew Healthy for You
If you ask me, 'Is stew healthy for you?' I'll have to answer, 'It all depends.' It depends upon the ingredients. As a rule, I work to make each and every best stew recipe in this collection healthy!
Easy Stew
Another feature of my stew recipes is making it easy for you in the kitchen. I want you to feel confident with your cooking. That's why most all of these recipes are failsafe easy stew recipes!
Stew Recipes Healthy
Stew recipes that are healthy can have the nutritional barometer tick upwards, more and more healthy, with some simple things. For instance, if you use bones in making your stew, you're getting more of the bone marrow from the product and that means more nutrients.
Healthy Stew Recipes
Healthy stew recipes also include things like adding nutritional yeast. Yes, this is a simple ingredient that can add flavor and taste plus vitamins.
Healthy Chicken Stew Recipes
You'll see different kinds of meats used in my stew collection. I can't honestly say which I love more, chicken? Beef? Lamb? Pork? Goat? Elk? Bison? All are delicious!
Healthy Stew Meat Recipes
Healthy stew meat recipes run the gamut of proteins. When I'm making a stew, I usually select the meat that I find on special or sale at the grocery store. The really cool think about most all of these recipes is that you can swap out the meat type and still use the recipe.
Healthy Beef Stew
If you've made a delicious healthy beef stew and you want to make this a chicken stew, then more likely than not, you can simply use chicken rather than beef. And, if you're sticking with beef, you have lots of choices of cuts. Some are more tender and will need less cook time, like New York Strip or rib eye cut. While other cuts of meat, like a chuck roast, take longer to tenderize. But, you're cutting into bite size cubes and chunks, so that helps in the faster cooking process, too.
Heart Healthy Soups
OK, hearth healthy chunky soups, in my book, also count as stews. If you're asking what's the difference between a soup and a stew, well not much.
However, if we do decide, then it's basicallky in the primary ingredient. The liquid. Soup liquid is more broth and stock and liquified. Stew liquid is thicker and heartier, kind of gravy like.
rustic hearty best stew recipes