Fresh Crab & Campari Tomatoes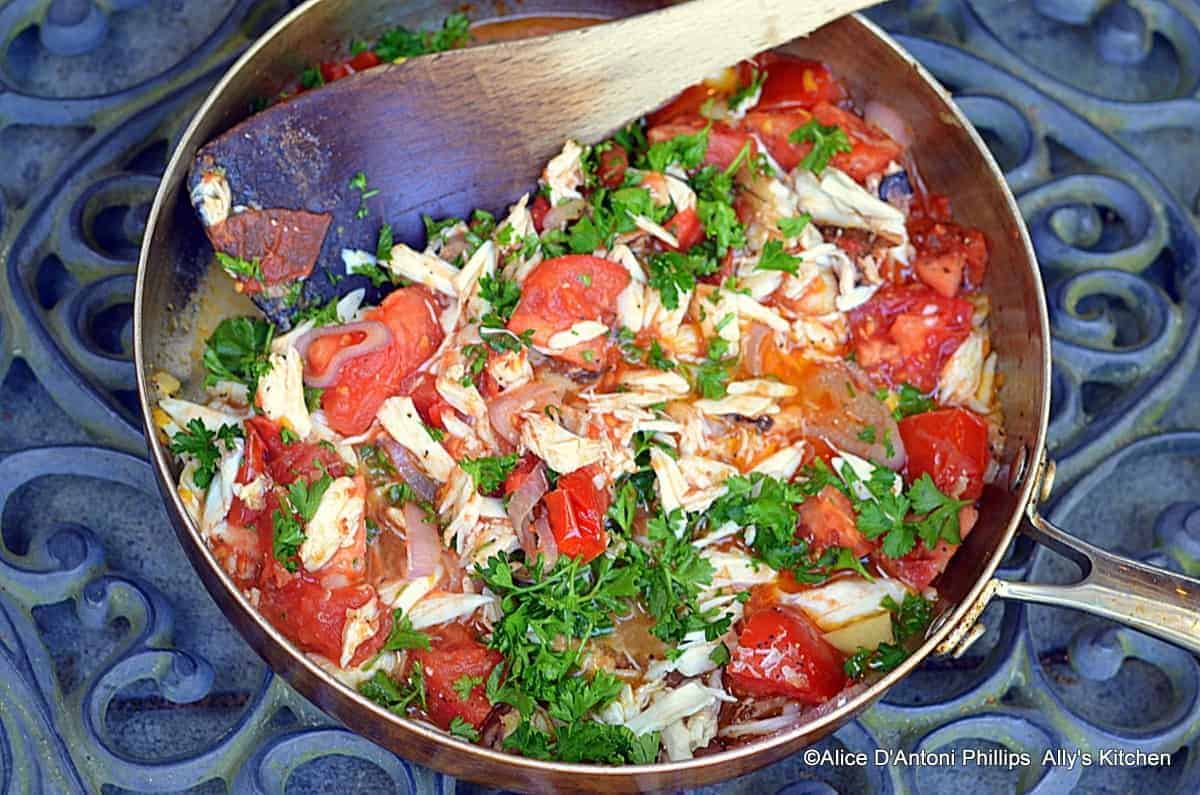 We have more crabs than Carter's got pills in our inlet!  Ben will just bait the crab traps, toss 'em out from the floating dock, leave them for about 48 hours or more, and when we pull them in, they're usually loaded with big fat crabs!  Throw 'em in a pot with some Old Bay seasoning, fire it up, boil them, and there's nothing sweeter and finer than fresh succulent tender crab meat–it's not the easiest to harvest, but the work is worth the effort.  And, in this case, Ben cleaned all these crabs and left me a bowl of the meat, so this is what I created with it~~'Fresh Crab & Campari Tomatoes'~~fruitti di mare!  This dish took about 15 minutes to prepare!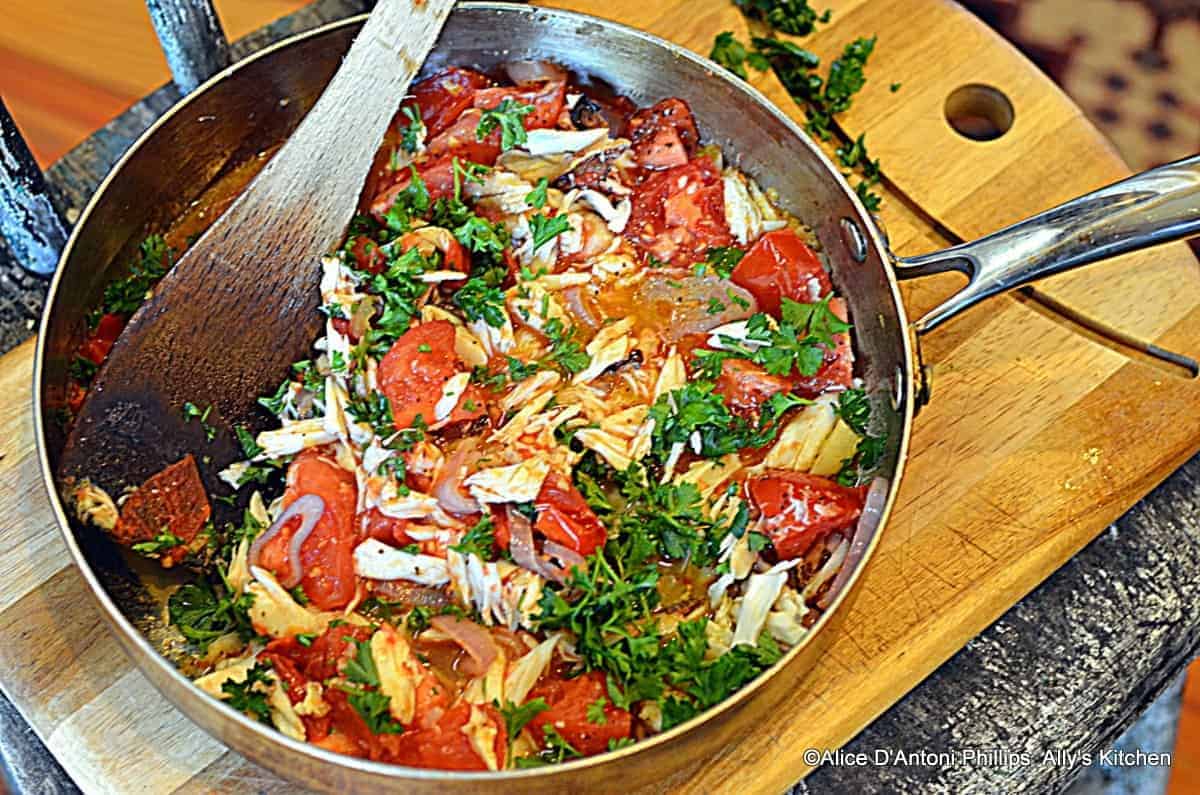 Serves: 2-3
What you need:
2 tbl olive oil
2 tbl butter
2 tbl chopped garlic
1/4 cup thinly sliced shallots
6 Campari fresh tomatoes cut into large pieces
1/3 cup freshly grated asiago or parmesan
1 1/2 cups fresh crab meat
1 tsp sea salt
1 tsp coarse ground pepper
1/4 cup fresh chopped parsley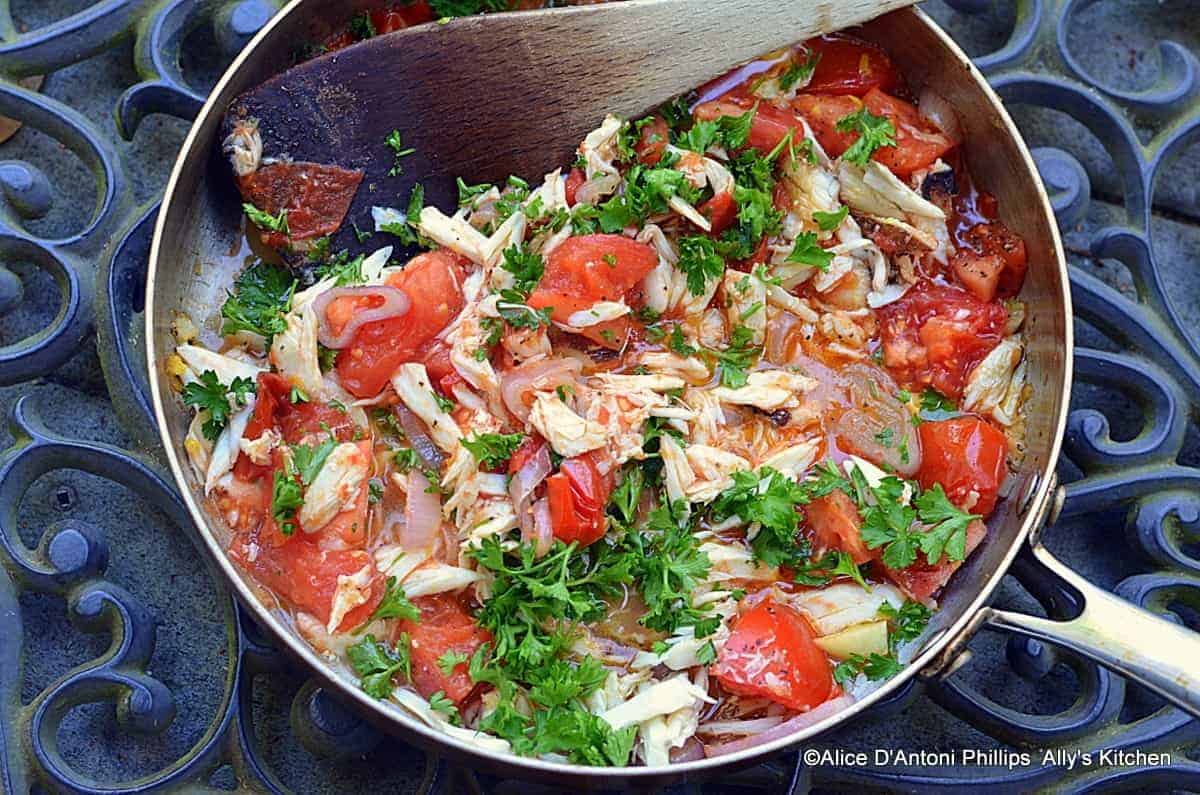 What you do:
In a skillet over medium heat, melt butter and add olive oil.  Saute the garlic and shallots about 2-3 minutes.  Add tomatoes and blend. Reduce heat to medium low and add asiago, crab meat, salt and pepper.  Blend and let cook about 5 minutes.  Reduce heat to low or simmmer and toss in parsley.  Ready to serve however you like it!  I spooned it on toasted thin sandwich rounds~~why not some pasta!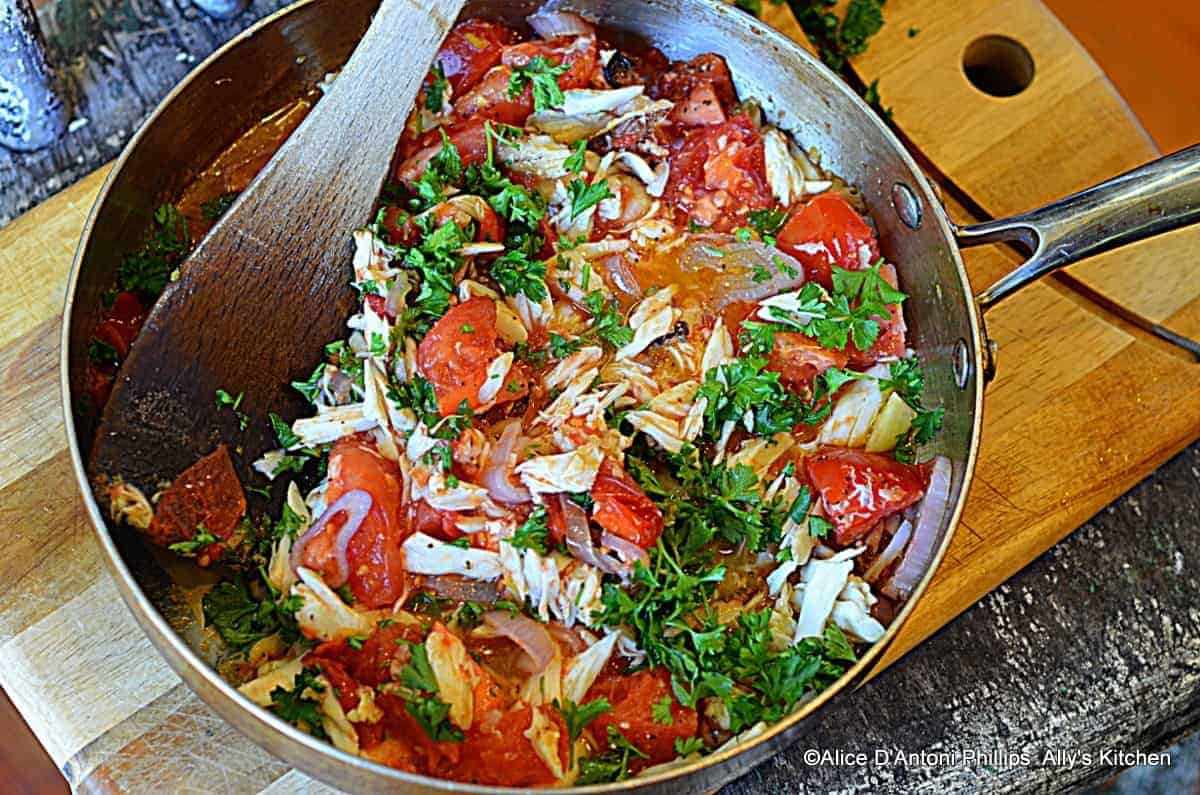 ©Alice D'Antoni Phillips  Ally's Kitchen