10 quick and easy last minute appetizers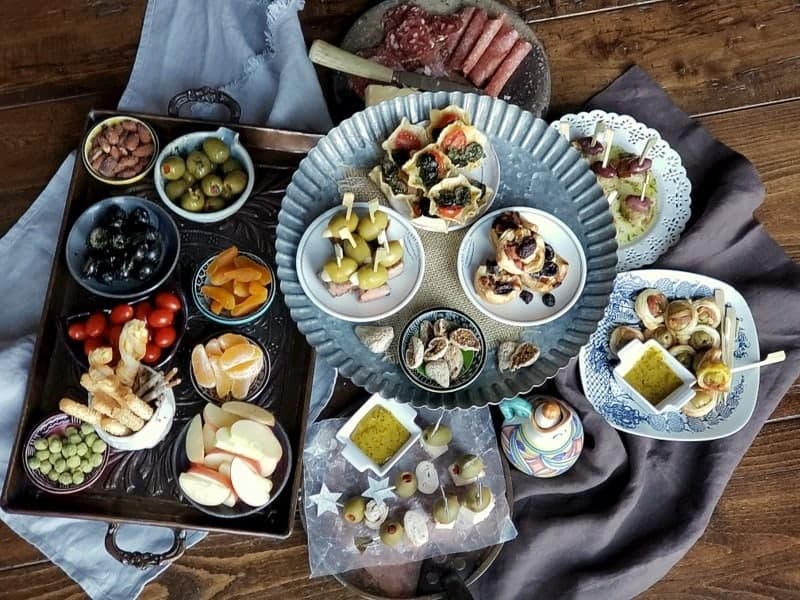 Quick appetizers are a must! You never know when folks might drop in, so have a few appetizer ideas that are sure to please. Make it quick!
Super Easy Appetizers
Guests can show up at a moment's notice. That's when you need super easy quick appetizers!
Easy Healthy Appetizers
Sometimes pulling together easy appetizers that are healthy is an oxymoron. But, it can be done. Rather than grabbing chips and calorie laden dips, go for fresh fruits, olives, pepperoncini, crostinis and other tasty bites that aren't difficult to prepare on the fly.
Quick and Easy Appetizers for a Crowd
Like a short order cook, you want to have in your stash of magic recipes things that you can create in a flash. Like Houdini! You pull out the most delicious crowd-pleasing last-minute appetizers in no time at all!
Quick Meals for Unexpected Guests
Creating a welcoming, inviting atmosphere can mean providing the right snacks and appetizers even at the drop of a hat.
Last Minute Appetizers
Whether you are hosting a barbeque, creating a relaxing environment, or chilling out in the hot tub (don't forget to check out the saltron review), having last minute appetizers and ideas for sharing the love is what it's all about.
So, check out some of these ideas. Your guests will definitely be happy!
10 quick and easy last minute appetizers