Creating Charcuterie Tapas Mezze: Five Tips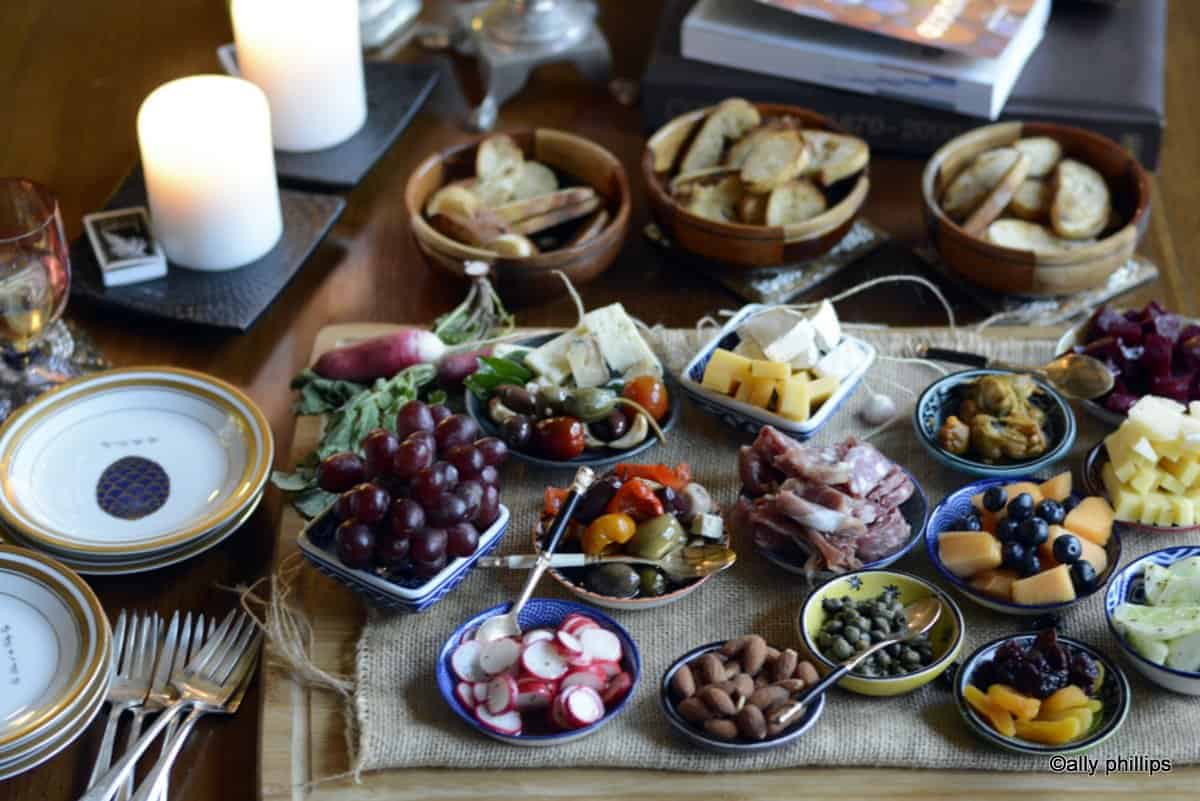 Want to know how to create Charcuterie Tapas Mezze? Here you will find plenty of ways with which you can create Charcuterie Tapas Mezze.
Tapas and mezze recipes
First and foremost, let's define charcuterie tapas and mezze. To do so, we'll use the meanings from Wikipedia word for word. And, as you read my thoughts on making your own masterpieces, you'll see images of my creations that I've shared with family and friends, as well as my five tips on mezze or tapas-style dining for the holidays. I'd like to see some of your work. Share them with me on Facebook at Ally's Kitchen! I'm thinking of integrating some of your suggestions into my next get-together!
Quick recipes for tapas and mezze
Tapas are a form of Spanish appetizer, sea salt cinnamon roasted walnuts, or snack that comes in a variety of shapes and sizes. They can be cold or hot (for example, mixed olives, and cheese) (such as chopitos, which are battered, fried baby squid). Tapas are served to facilitate dialogue so people are less focused on consuming the whole meal that is put in front of them.
Tasty recipes for best tapas
Is there an ability involved in making each of these? No, I say. When eating this way, all you need is the broad notion that everything and anything can be delicious, flavorful, and blend. And you'll find that serving charcuterie, tapas, or mezze ignites and mezze rigatoni basil pesto & peppers more than just the appetite.
It encourages people to chat.
It gathers people in a smaller space to promote sharing and camaraderie.
In addition, unlike sitting down to a meal at the table, it encourages the art of lingering and relaxing.
Tapas and cream recipes
My suggestions for creating the best honey lime pineapple dipping sauce, tapas, or mezze are clear and straightforward. Make it your own by adding your own personal touches! There aren't any rules at all. You are free to experiment with whatever ideas and principles make you happy. Since the fundamental basis of eating this way is weak, you can try a lot of different items!
The decoration for tapas and mezze
Mix a number of small colorful plates and bowls together. Keep them modest in size and you'll have a lot of choices to choose from. And you'd like to put it on a single large platter, a wooden cutting board, or a small table (like a coffee table).
Dining ideas for tapas
When it comes to the food you'll be serving including mezze or tapas-style dining for the holidays, think beyond the box. Cucumbers that have been chilled. Radishes marinated in rice vinegar. Anything can be pickled. Beets, diced Tabbouleh is a Mediterranean salad. Meat slices in bite-size bits. Meats that have been cured. Garbanzo beans that have been seasoned. Hummus is a dip made from chickpeas Cheeses are delicious.
Fruits and dining ideas
Nuts, to be precise. Fresh fruit bites, dried fruits Jams, and jellies are two types of preserves. Crackers are a tasty snack. Toasty bread bites that have been grilled. Olives (pitted if possible!). Nuts, to be precise. And there's more.