broccolini mandarin orange pizza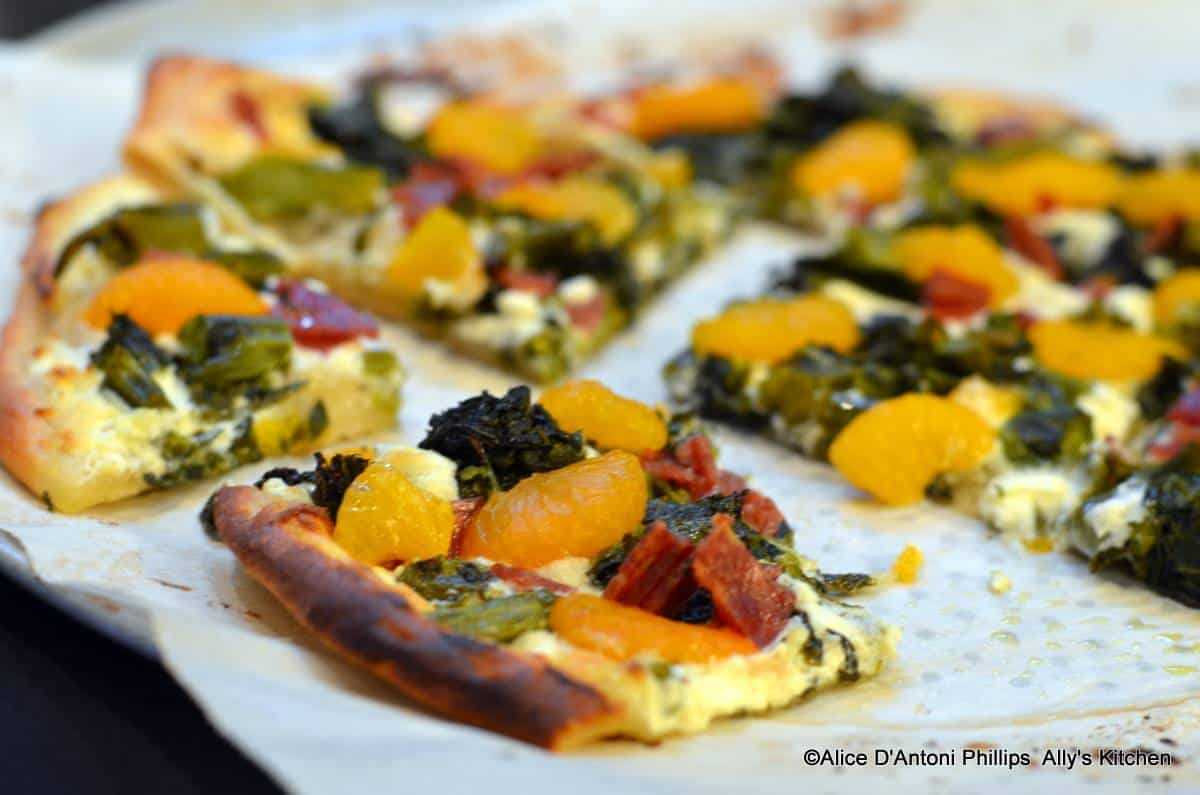 This recipe is brought to you by DOLE Packaged Foods, however, all of the recipe development and creative food artistry, including the photography, is solely the work of Ally in her Kitchen.  For more information CLICK~
Sweet and savory crispy thin crust, this 'pizza' is refreshing!  When you have the tender sweet mandarin oranges burst on your palate as you take a bite, it combines with the saltiness of the broccolini and creaminess of the whipped cream cheese to make you want to not swallow but just keep chewing basking in the flavors.  It doesn't take long to make this pizza, and I did it for a girls' night along with another tomato pizza, some tender pork/mustard green bites, and plenty of vino~~you know what happens when a few girls get together over some great bites and nice wine~~well, it's magical!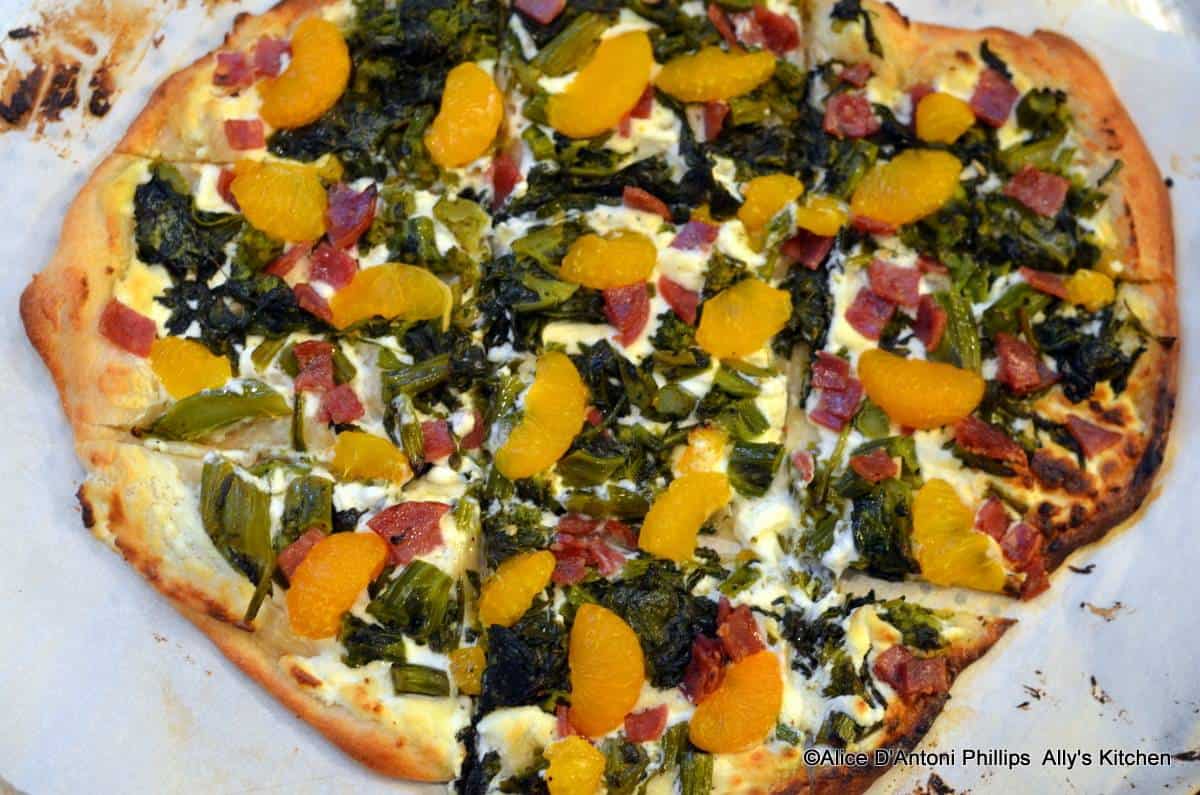 Serves: 6+
Preheat oven to 400
What you need:
1 pre-packaged roll out pizza dough (if you want to make it from scratch have at it!)
1 cup whipped cream cheese
½ tsp sea salt
½ tsp coarse ground pepper
1/2  cup orange marmalade jam
1 cup DOLE® Packaged Foods drained mandarin oranges
1 cup sautéed & drained broccolini (excess water patted out)
(Note: Saute 2 cups chopped fresh broccolini in 4 tbl canola oil, salt and pepper.  Cook about 15 minutes.  Can substitute spinach, arugula, or another green.)
1/2 cup chopped pepperoni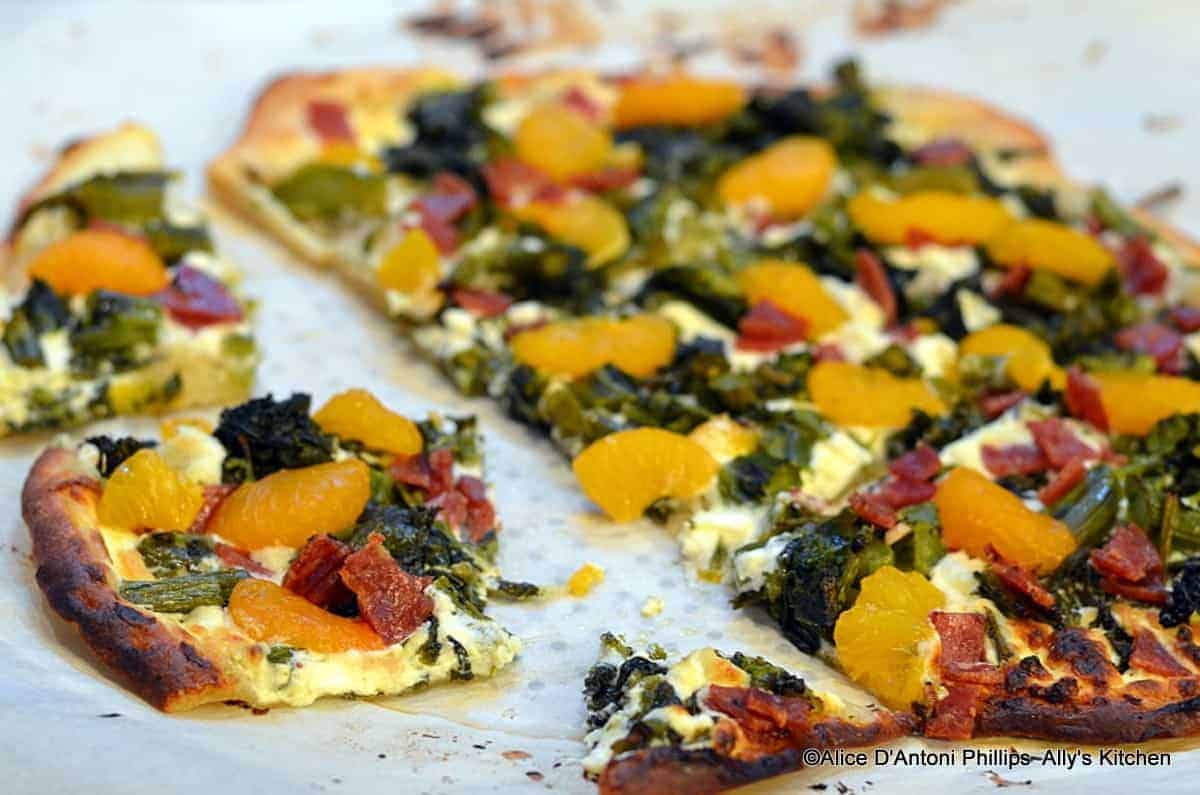 What you do:
Roll out pizza dough into an irregular shape on a parchment paper-covered cookie sheet.
Spread whipped cream cheese all around (like you're icing a cake).  Sprinkle on salt and pepper.  Spread orange marmalade in a thin layer on top the whipped cream cheese.
Lay mandarin oranges, broccolini and pepperoni on the pizza.
Bake in a preheated 400 oven about 17-20 minutes or until golden brown around the edges.  Slice and serve immediately.