Entertaining Ideas for an Easy Happy July 4th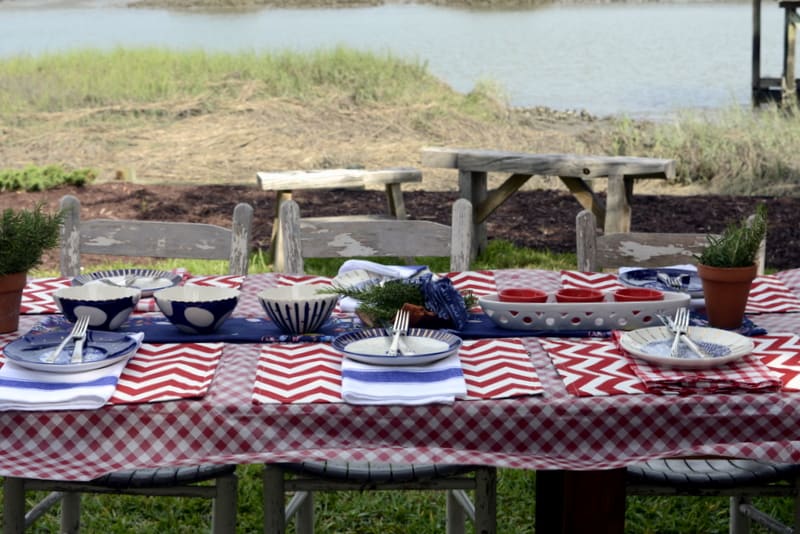 Let me show you some fabulous entertaining ideas for an easy happy July 4th. With my inspo, you'll have a sparkling day of food and fun!
Fourth of July Fun Ideas
Ideas for great gatherings don't have to be stressful or take days of preparation. First and foremost, it's all about the people! And, once you gather your tribe, you're sure to have fun!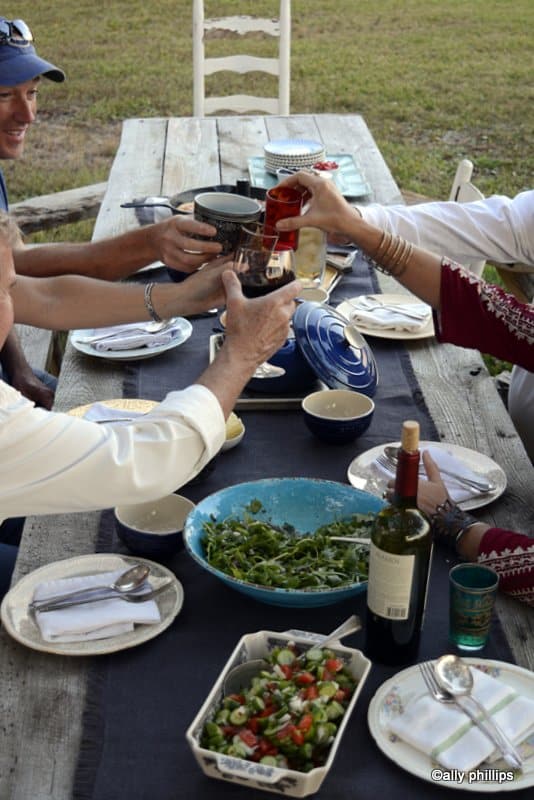 Most Popular 4th of July Food
It all starts with food! Yep, food is the common DNA that bonds folks together when they're celebrating anything, a birthday, anniversary, new baby, retirement, whatever!
I like to make my July 4th food festive and try to keep it quasi healthy. Don't laugh! We can do it. Here are some ideas that can achieve both goals.
Festive and Healthy July 4th Foods
Best July 4 Food Ideas
Now let's talk dogs, burgers, grilling, and more. Here are some of the things that I've served at July 4th soirees, and I can assure you all were hits. Eaten up. Gone in no time!
More Fabulous Food for July 4
4th of July Party Ideas
Party ideas for the 4th need to be simple, easy and inexpensive. Yes, I'm talking cheap! Most likely, you're going to throw a lot of it away after the festivities. Some you'll keep for the next soiree.
Always good to buy at the dollar stores a lot of various size American flags. They're perfect for so many ways to decorate. And, bonus, you can use these flags on the Memorial Day holiday, too.
Another great inexpensive easy-to-find decor party idea. Buy bandanas! Yes, the scarves that you can put in your hair. But, we're using them as napkins. You'll find them for about a buck (or a little more) at big box stores like WalMart and Target. Again, you wash and keep for the next occasion. Choose your colors and designs according to the holiday you're celebrating. Pair with just simple white dishes. That's all you need for festiveness! And, you can use them in so many ways!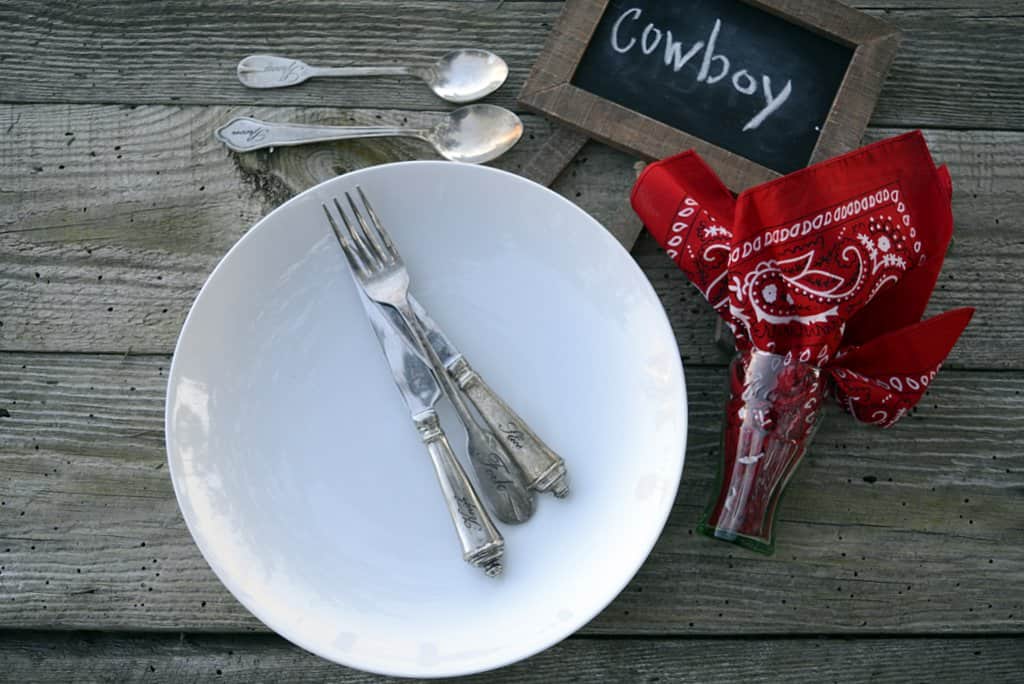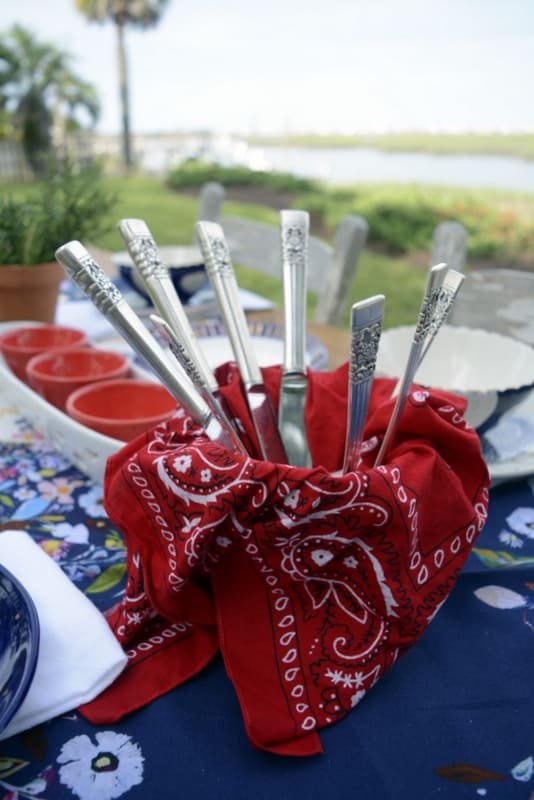 4th of July Entertainment Ideas
A picture's worth a thousand words. Here are some unique and quick entertainment ideas.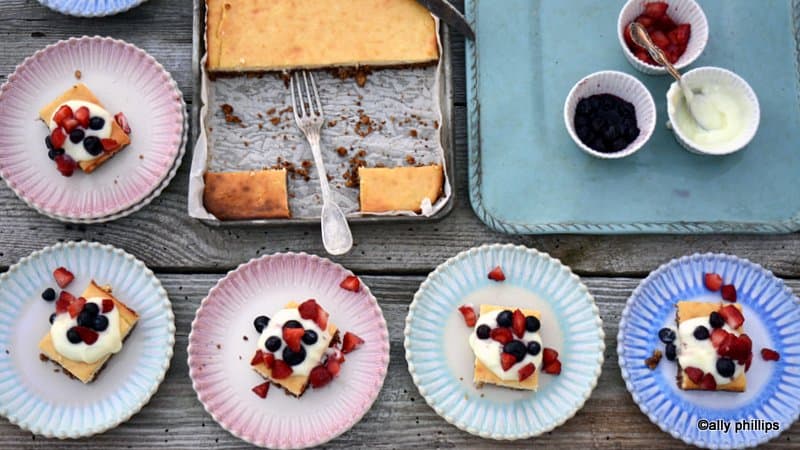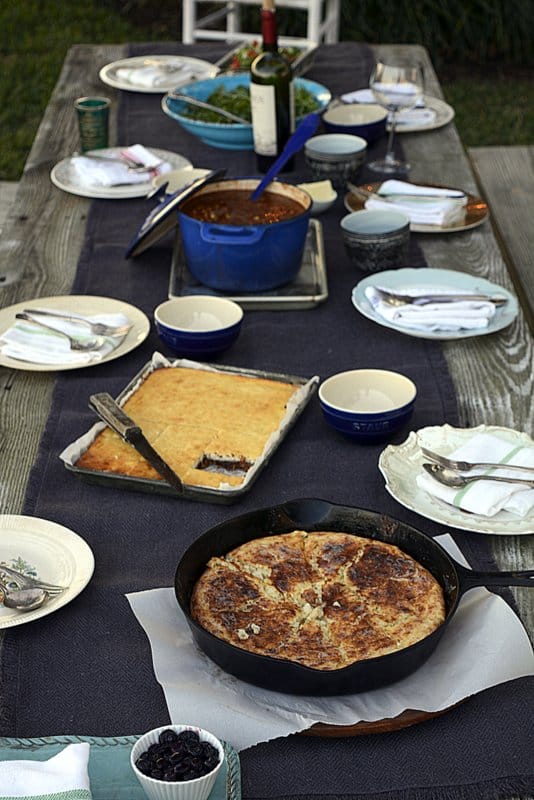 July 4th Party Decorations
OK, I found these zig zaggy placemats at a close out sale. Yes, 50 cents each! Most people wouldn't buy them, obviously! But, I saw their "potential"! Yes, these crazy placemats were adopted in Ally's Kitchen, and I've used them on so many occasions for entertaining.
I mean they're even perfect for a zany 'Home Alone' like Christmas table! The point here is that you want to be on the 'look out' off season for things that you might want use down the road. You never know how you might incorporate them into your world. Just let your creativity soar!
The plaid red napkins? Well, they're Christmas holiday napkins, but they worked perfectly for Memorial Day and July 4th. I used them as table covers to catch the spills and splatters during eating. Perfect because I could just throw them in the washing machine later.
And, those cobalt blue woven mats? Well, they're a WalMart find. A buck each. And, they clean up so beautifully!
The ZigZags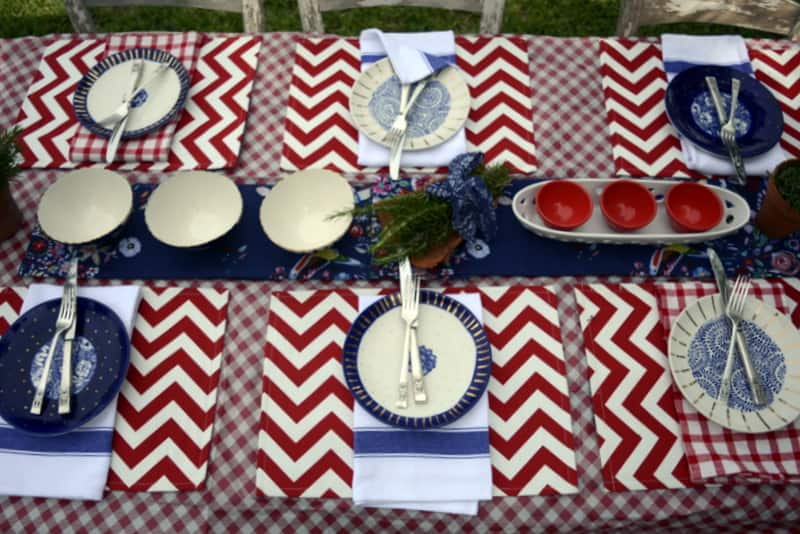 The Napkins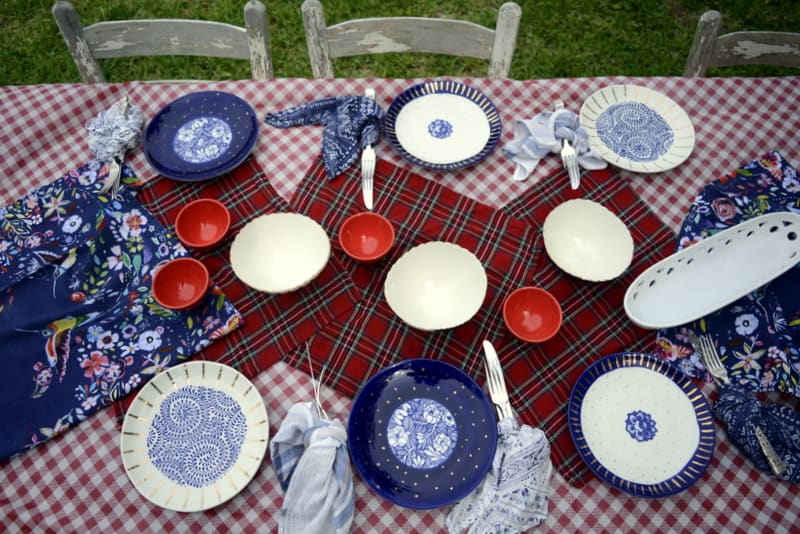 The Placemats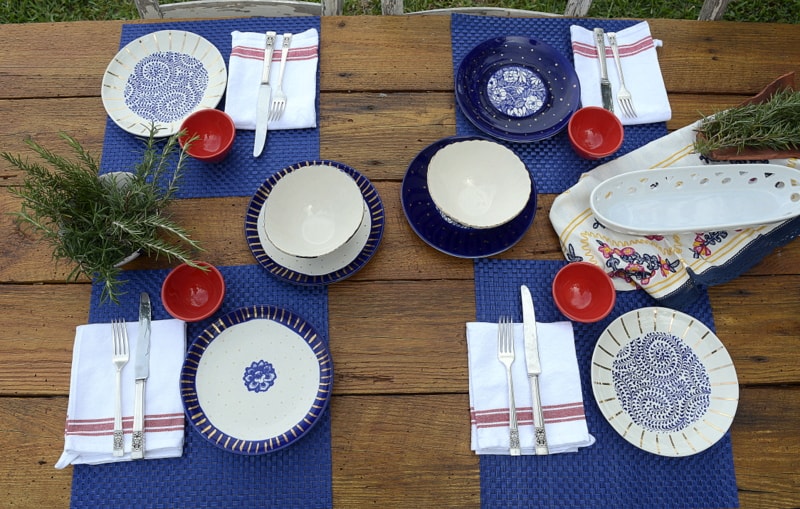 July 4th Table Decor
More table decor entertaining Ideas for an easy happy July 4th! Make your centerpiece fresh herbs. Wrap beautiful fragrant rosemary in a bandana, place in a wooden bowl or just lay on the table. You have an earthy inexpensive 'centerpiece' that you can use later for cooking. Just strip those rosemary sprigs, chop and use in a recipe like this white chicken chili!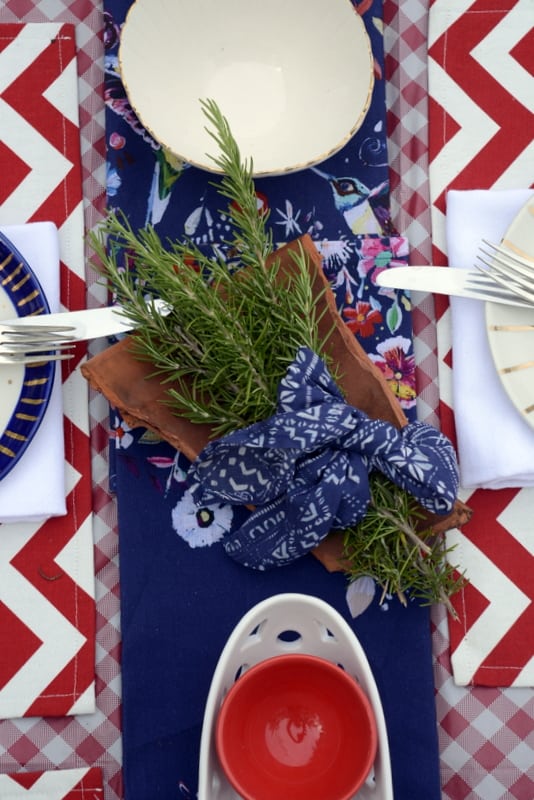 July 4th Table Settings
Make the food part of your table setting. Red cherry tomatoes are great for nibbling. Blue tortilla chips go with the so many of the salads you'll be serving. Incorporate as much of your food colors into your table decor as possible. Edible art!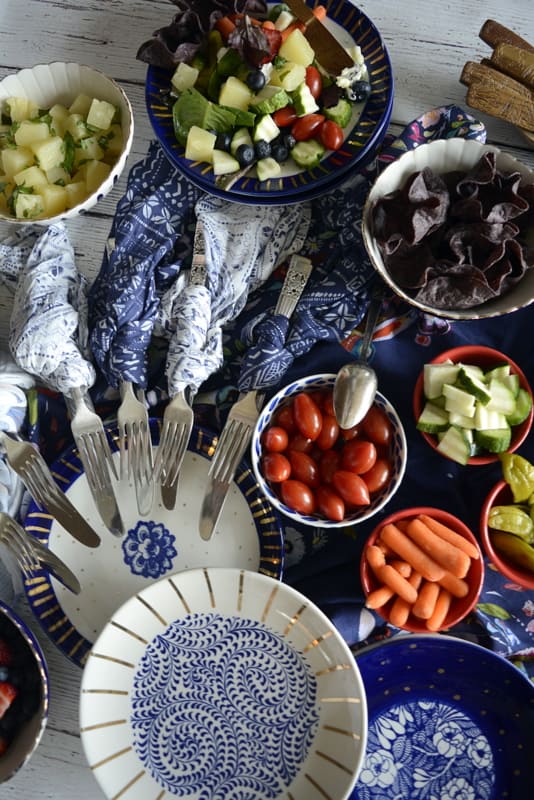 Cheap Fourth of July Decorations
Your fourth of July decorations don't have to cost you an arm and a leg. Dollar stores are perfect for finding fun things. Remember the theme you're focusing on is all red, white and blue, so keep it simple and make it shine! Here's just a little more visual inspiration!