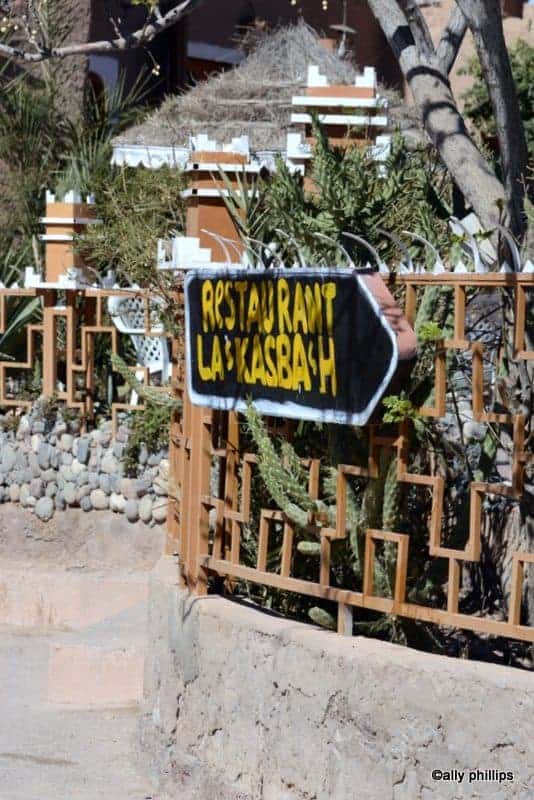 Sometimes the best way to stretch yourself and grow is to dive into a culture that's not your own ~ally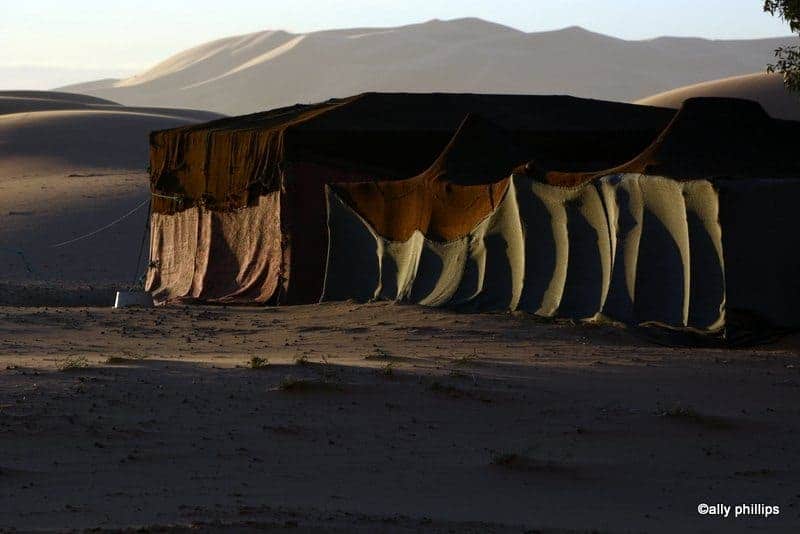 "Why" is such a specific word. When you're asked a 'why' question, you can be put on the spot or you just might have all the answers. You give a reason or reasons. Why helps us understand ourselves. Why do we do certain things. Why do we make decisions as we do. Why do we like what we like. Don't like things. All this 'why' stuff boils down to asking yourself or maybe someone else asking you, why? That's exactly why I'm writing this blog post now. I've had many people ask me, 'Why Morocco, Ally, what is the allure of Morocco?"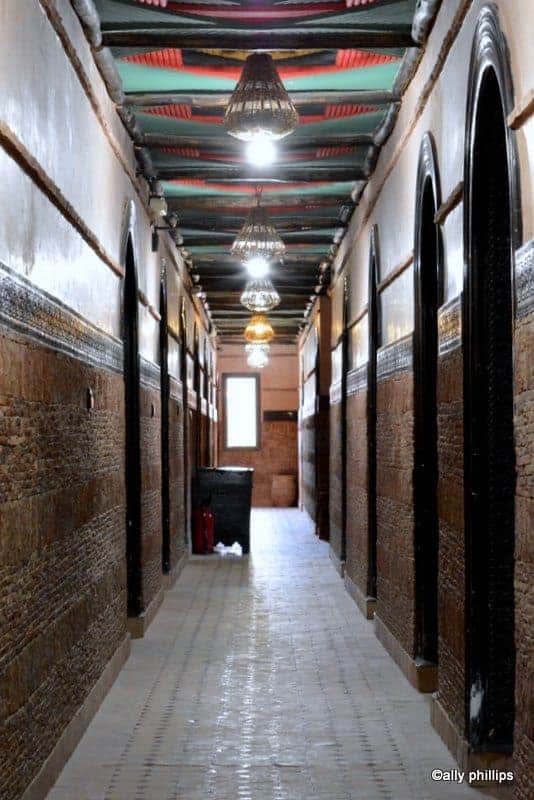 There are several reasons why I wanted to go to Morocco and maybe some of these reasons might resonate with you. First of all, I love to travel. While it's not the easiest thing to do in today's world and there are certainly reservations about travel to some areas of the world, I always ask myself 'if not now, when'. You see, when your runway of life shortens with each passing year, you have to realize that while you do have the health, energy, and resources, all never to be taken for granted, you must not continue to put things off. Because tomorrow your world might change in the bat of an eyelash.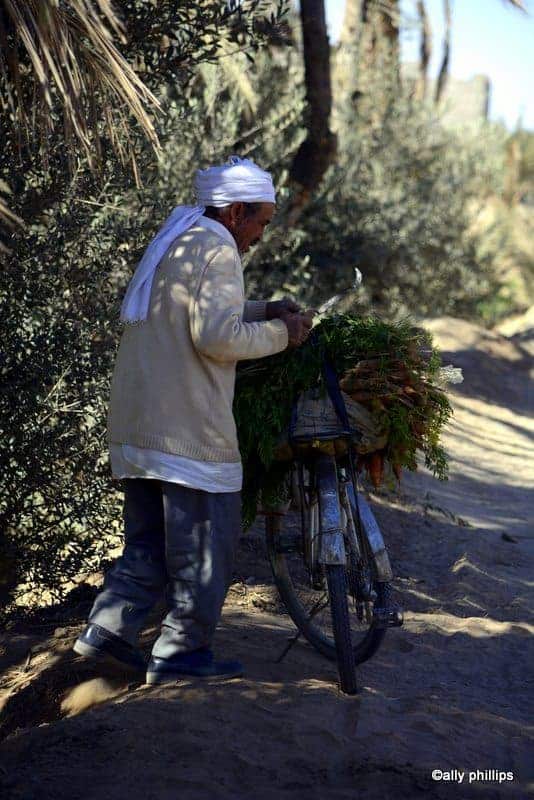 I've traveled to many continents, and Africa was one on my bucket list. When my adorable foodie peep, Kita, whose blog is Pass the Sushi, shared with me this photography trip to Morocco, I was ready to give it some serious consideration. Not only would I be going to North Africa, but I would be getting some high-level photography instruction with the two guys leading the group, Brendan from Brendan's Adventures and Jeff from Jeff BartlettMedia. Yes, my photography has been totally self-taught, and it's mainly with food; I knew that I could use some first-class teaching.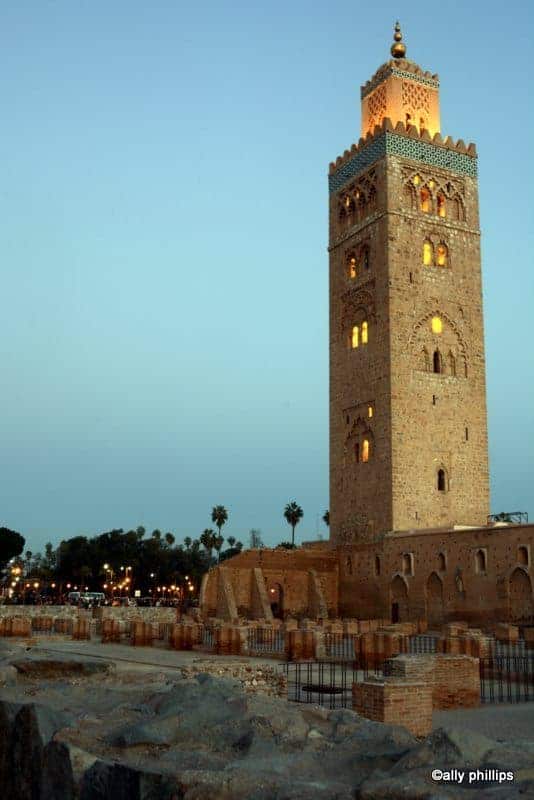 As we get older, we really get to know ourselves well. I look back at myself in my 20s, 30s, 40s and am astounded that I've always had an affinity for Middle Eastern and North African food, spices, spice mixtures, tapestries, rugs, colors and more. My home décor, my eclectic lifestyle, my 'nomadic' lust, my love affair with historical 'stuff', my affinity for the mismatched, the collision of textures, colors, patterns in everything from how I set a table to how I dress. It's like something in my DNA has always 'moved' me in this direction. So, before I finalized my decision, the first thing I did was buy a travel book on 'Morocco'. As I read more and more, I was mesmerized. I could just hear, smell, taste and feel the new culture, its food and more. My pounding heart, hungry soul, exploring mind and bold spirit were in synch saying YES. And, if not now when?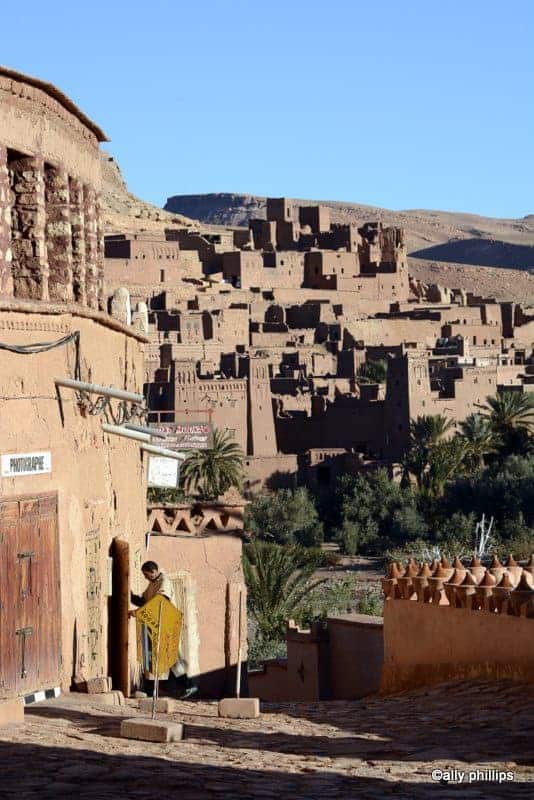 One of the most diverse countries in Africa, Morocco has the ancient and the new, deserts and coastline, mountains and flatlands, cities and villages, modern malls and ancient medinas and souks. Rarely do you find all of that in one relatively small country. Yes, the world of technology and advancements are evident in Morocco, but you continue to see the antiquity of everyday life in large cities and towns through Kasbahs, alleyways, nomads, traders, carts, wagons, donkeys, horses, chickens, and more. It's not unusual at all to see nomads in turbans, robes and talking on a cell phone.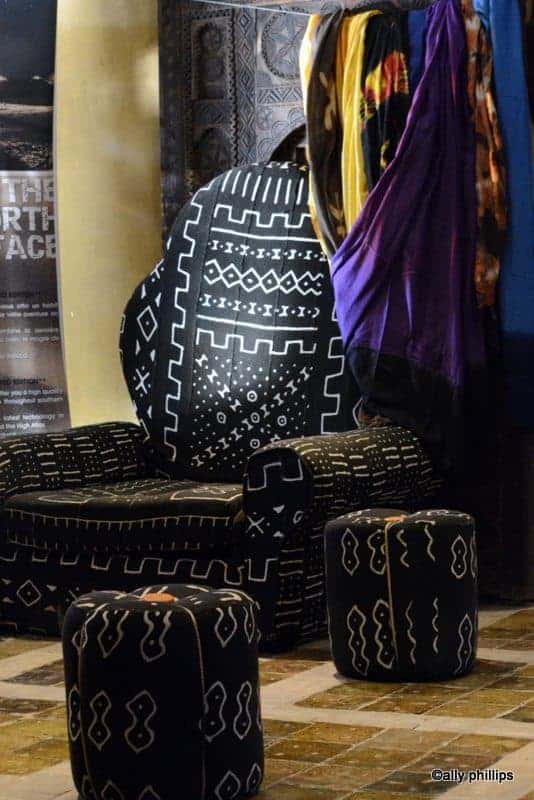 There are things you see that simply aren't seen in the U.S. For instance, when traveling the 'interstate' roadways, we'd stop at 'truck' stops for lunch or snack breaks. Most all were enchantingly beautiful, clean and offering fresh food oftentimes prepared in the ancient tagines and sometimes over the traditional hot coals. Yes, this was a 'truck stop'.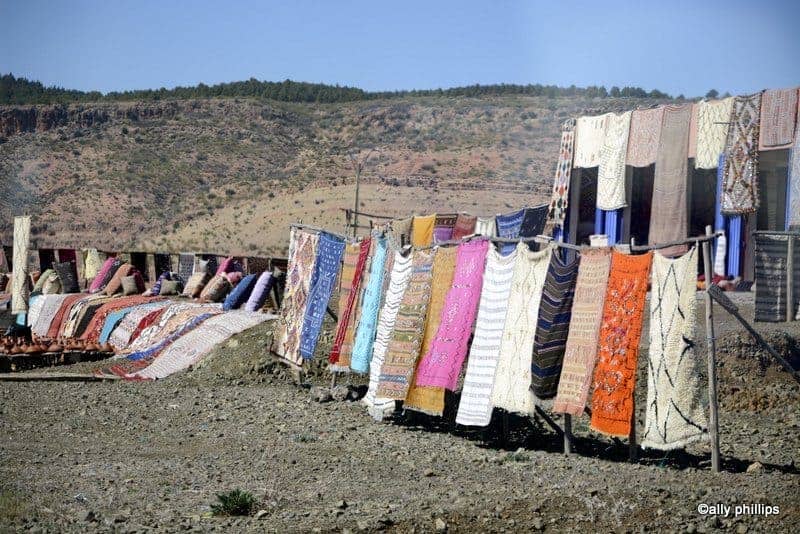 Morocco is a land of vibrancy. Colors, foods, spices, tapestries. The eclectic and bohemian nature of the environment, down to the attire that I observed in Moroccan women on the streets, in restaurants, at Kasbahs and in the many medinas would give the retailers Urban Outfitters, Anthropologie and World Market a run for their money! And the best part of it is that it's all natural and happens normally—textures, patterns, colors all mixed. Nothing matching. Everything working beautifully together. This style speaks to my soul, my nature, the way I see life. Assembling whatever you like, whatever makes you happy and being satisfied and happy in your world.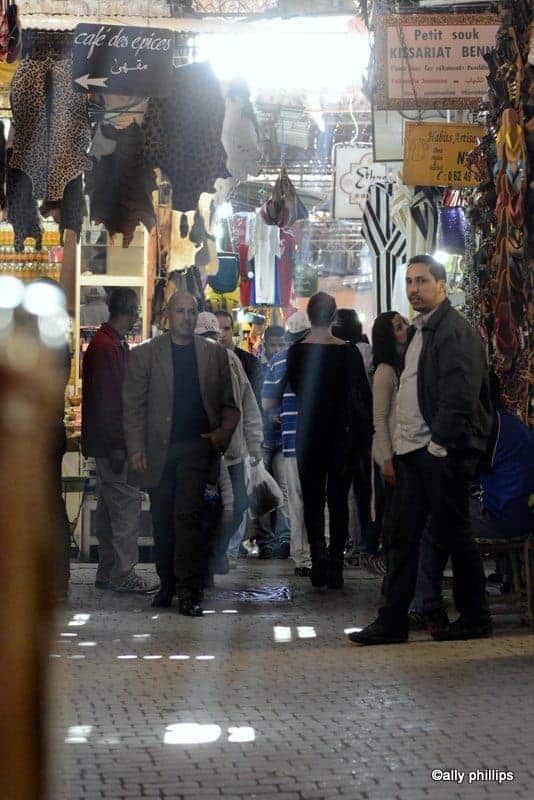 Lonely Planet's book on Morocco lists the 'Top 17' sites and places to see while there—I was fortunate enough to do many of these things. The Fes Medina. The High Atlas Mountains. Camel Trekking. Chefchaouen. Casablanca. Volubilis. Morocco is a place where you truly never know what's around the next hair pin curve in the high Atlas Mountains, another dark narrow ancient cobblestone street, over the next sand dune in the Sahara—in the Medinas will you see mounds of olives masterfully perched in large colorful bowls, fresh flatbread being shuttled in a small wooden cart, huge burlap bags of dried and fresh herbs, dyes, butchers in their small cubicles carving the head of a cow or goat, hanging handmade carpets, scarves, leathers, the aromas of pastries, tagines, breads—yes, this is the intriguing land of explosions for your senses.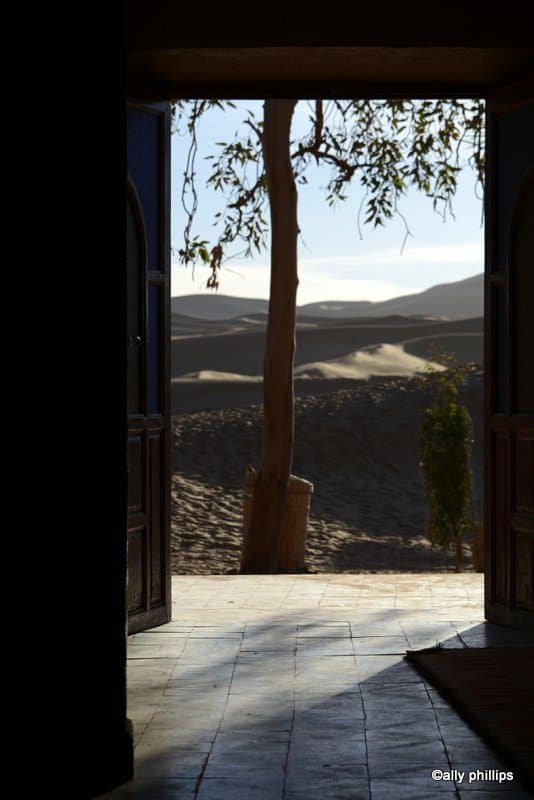 Little did I know that in the course of one 72 hour period my sensory receptors would implode! I would be in a land where I experienced a major sandstorm in the Sahara, trekked on camels into the desert, camped with the Amazigh nomads in the desert, yes, during a sandstorm, feasted my eyes on the magnificent Dades Gorges, then traveled via the route of 1000 Kasbahs into a major snowstorm in the High Atlast Mountains coming to rest and viewing the sunset at Kasbah Ait Benhaddou. This is the allure of Morocco. A land of Medinas, craft, culture, food adventures, architecture, off the beaten track escapades, Berber culture, beaches, deserts and mountains. Yes, sometimes the best way to stretch yourself is to immerse into a culture that's not your own.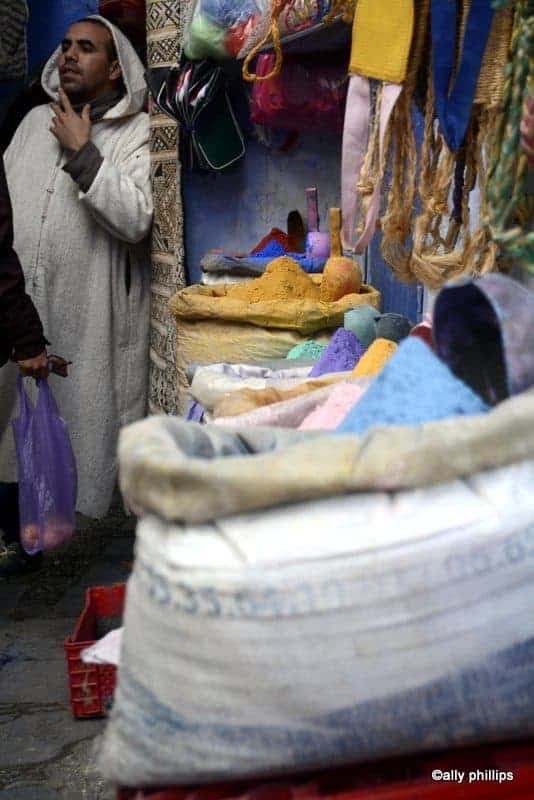 My wish for all of you who love to travel? Put Morocco on your bucket list if you haven't done so yet. And, make it happen. If not now, when? You will find snippets and threads of yourself in this stunning culture that certainly has found its way into our lives in the United States via retailers, home decor, food, design and more. Growing oneself comes many times through novel experiences, doing uncertain things that might not make sense, might even 'scare' you. I believe that getting away from our lives that are predictable and certain is invigorating and healthy because when you return 'home', you realize that you are changed, and, for me, most all the time, it's for the better.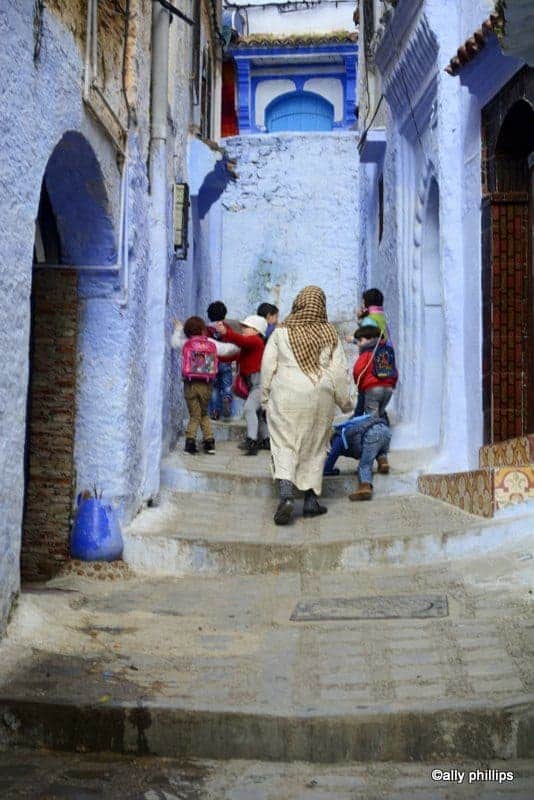 PS~For more on my Morocco travel adventure, please read 'Hassan & Tea' and '16 Global Travel Tips'