Amazingly Easy Harissa Dishes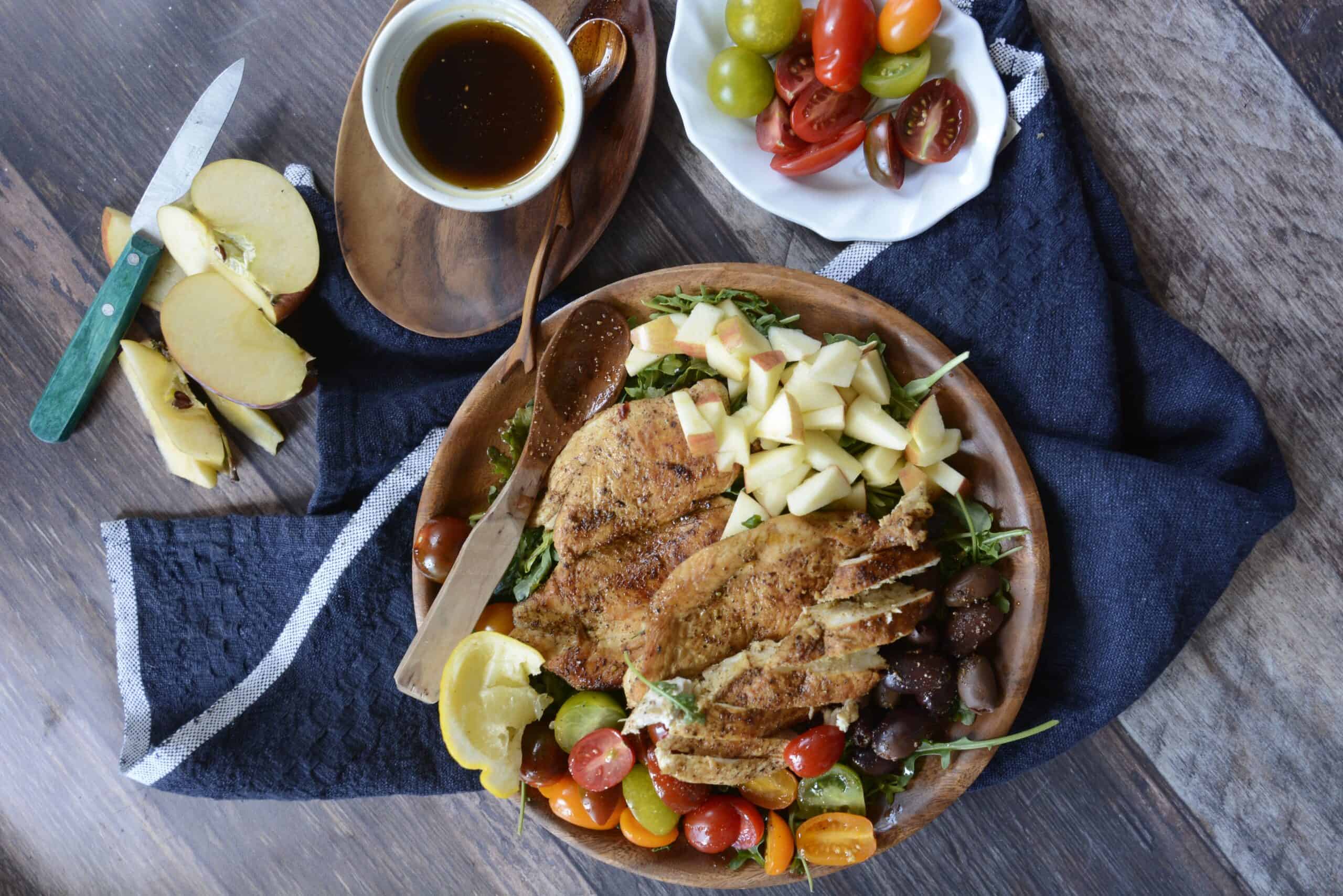 Imagine all the possibilities for amazingly easy harissa dishes when you're cooking with this North African spice mixture! It's so versatile!
What is Harissa
So what is harissa? Let me introduce you to the chili sauce or ketchup of the Middle East. It originated in Tunisia. Traditionally created to season goat, lamb, or fish stew, harissa's popularity grew rapidly. It soon spread to other countries like Libya, Algeria, Morocco, France and Germany.
I first learned about harissa from my dear foodie friend in London. She is from Algeria and grew up with this amazing spice mixture called harissa.
Spicy and aromatic, harissa comes in both paste and dry mixture. It's used as a staple in North African Middle Eastern cooking.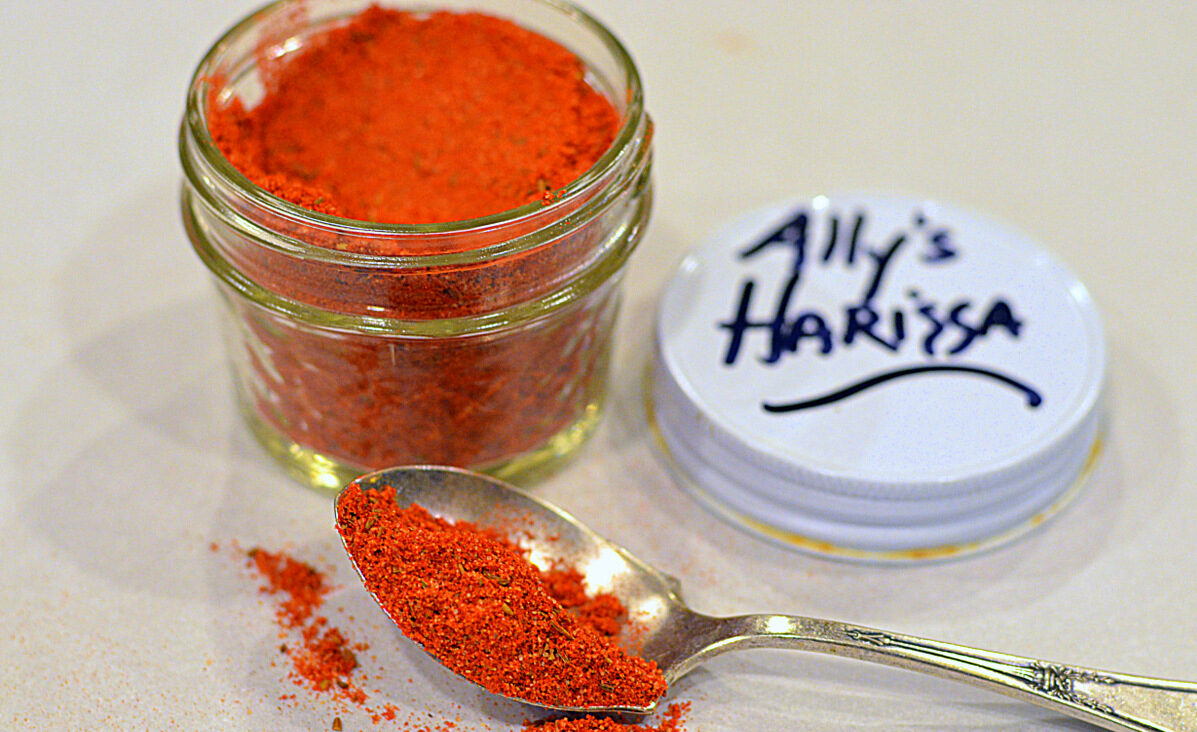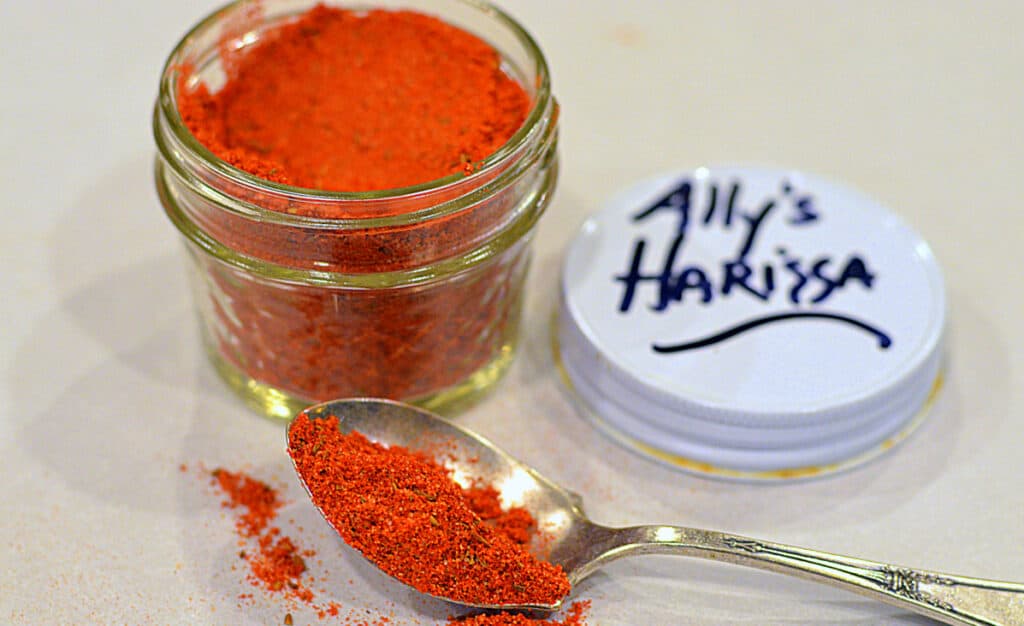 What is in Harissa
Harissa is typically made of dried red chiles, citrus, garlic, and a few warm spices including cumin, coriander and caraway seeds. When making the paste, olive oil is also used as well as roasted red peppers, which you can purchase at your grocer.
It's very simple to make your own harissa. Try my recipe!
When you make your own easy harissa, you have the option of adjusting heat level. And, if you want more or less of an ingredient, then you make that choice.
How to Use Moroccan Harissa
Moroccan harissa is as easy to use as Italian seasoning! It's perfect for both sweet and savory dishes. And, these amazingly easy harissa dishes will become staples, hopefully, in your cooking!
Amazingly Easy Harissa Dishes
For instance, do you grill fresh pineapple spears that are skewered? If so, then sprinkle on some harissa before grilling and you'll have the sweetness of the pineapple and just a tad of unique flavors/heat from the harissa. Serve this grilled pineapple with a scoop of sherbert!
Recipes with Harissa
Harissa in the Middle East is like ketchup in America. It's used in so many recipes. It's a common condiment to add flavor.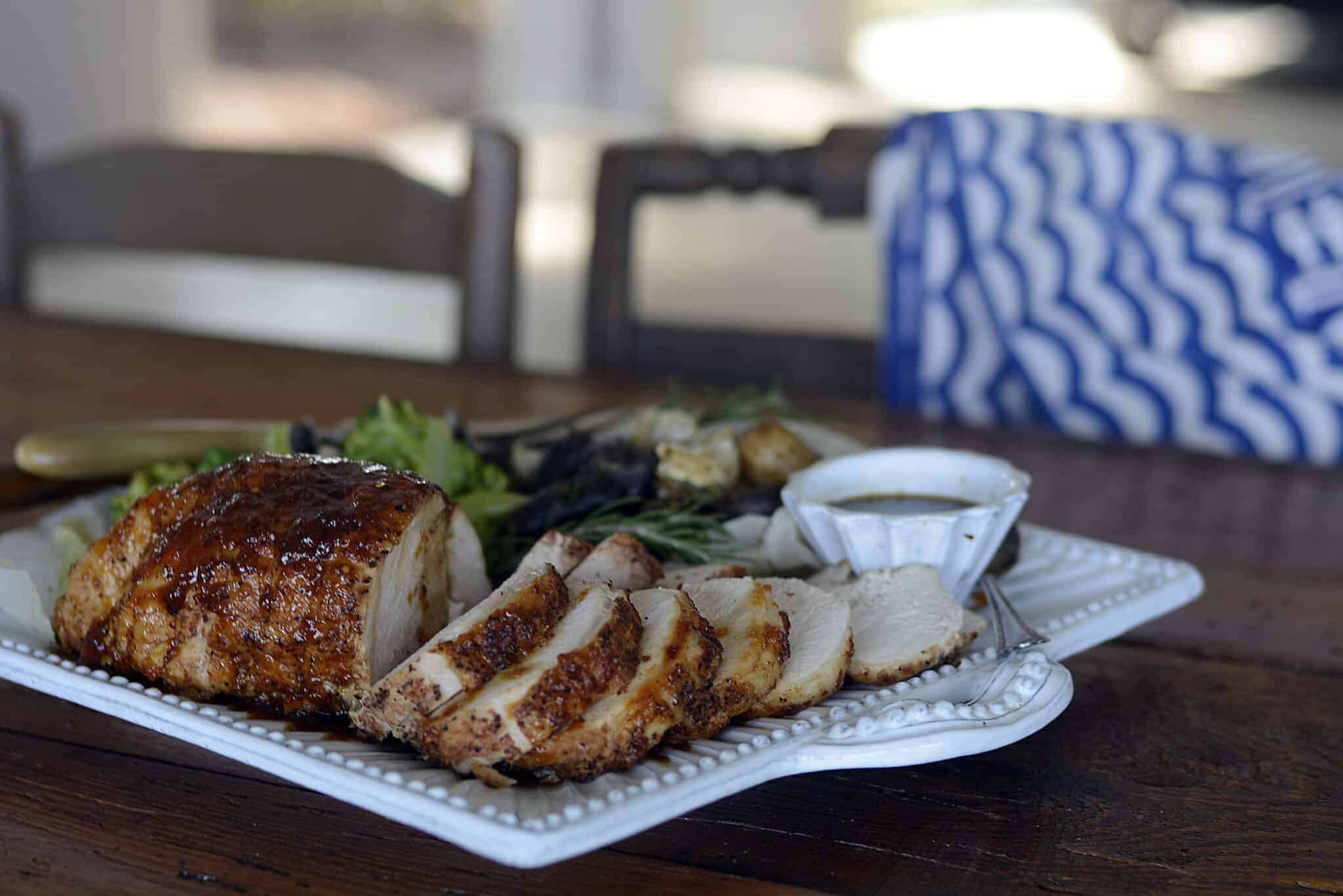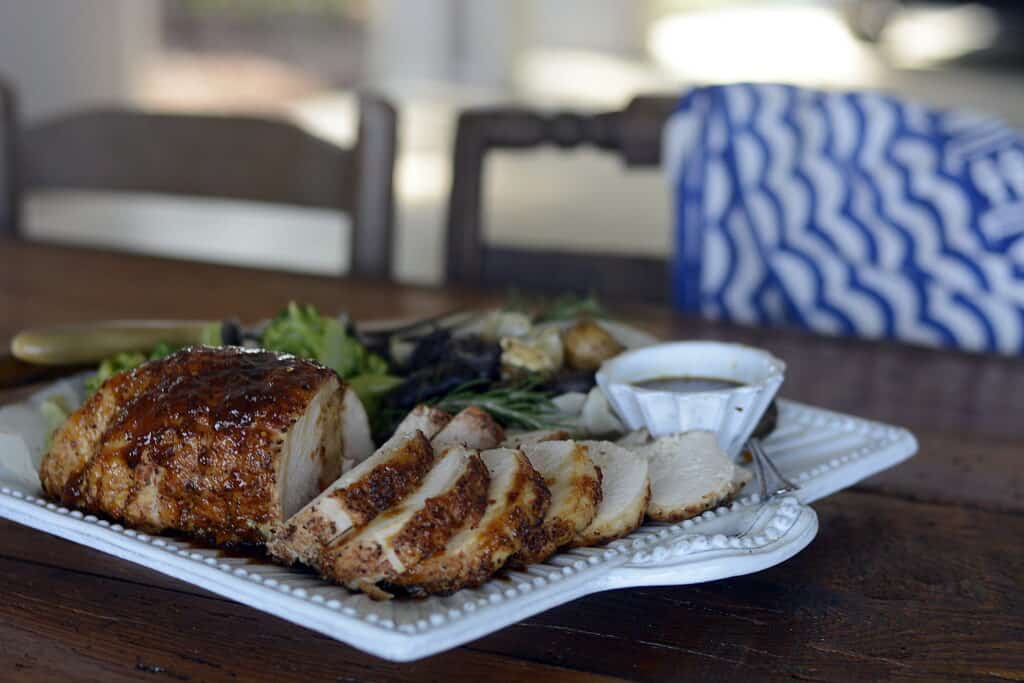 Harissa Paste
To make harissa paste, you can simply do the following:
Soak 4-5 whole dried chiles in some hot water to rehydrate. Drain water when chiles are soft. Remove most of the seeds. This is the 'heat' and 'spice'! Chop into pieces.
Put the rehydrated chiles in a food processor with about 4 drained roasted red peppers, 3-4 cloves of garlic, and three tablespoons of concentrated tomato paste. You can purchase the roasted peppers in jars at your grocer. Pulse in the food processor.
Add your dried spices: 1 teaspoon of sea salt, 2 teaspoons of cumin, 1 teaspoon of coriander, 1 teaspoon of caraway seeds, 1/2 teaspoon of cayenne pepper and 2 teaspoons of smoked paprika. Pulse again.
Add the juice of a lemon is then added. And, finally about one-fourth cup of extra virgin olive oil. Pulse and blend.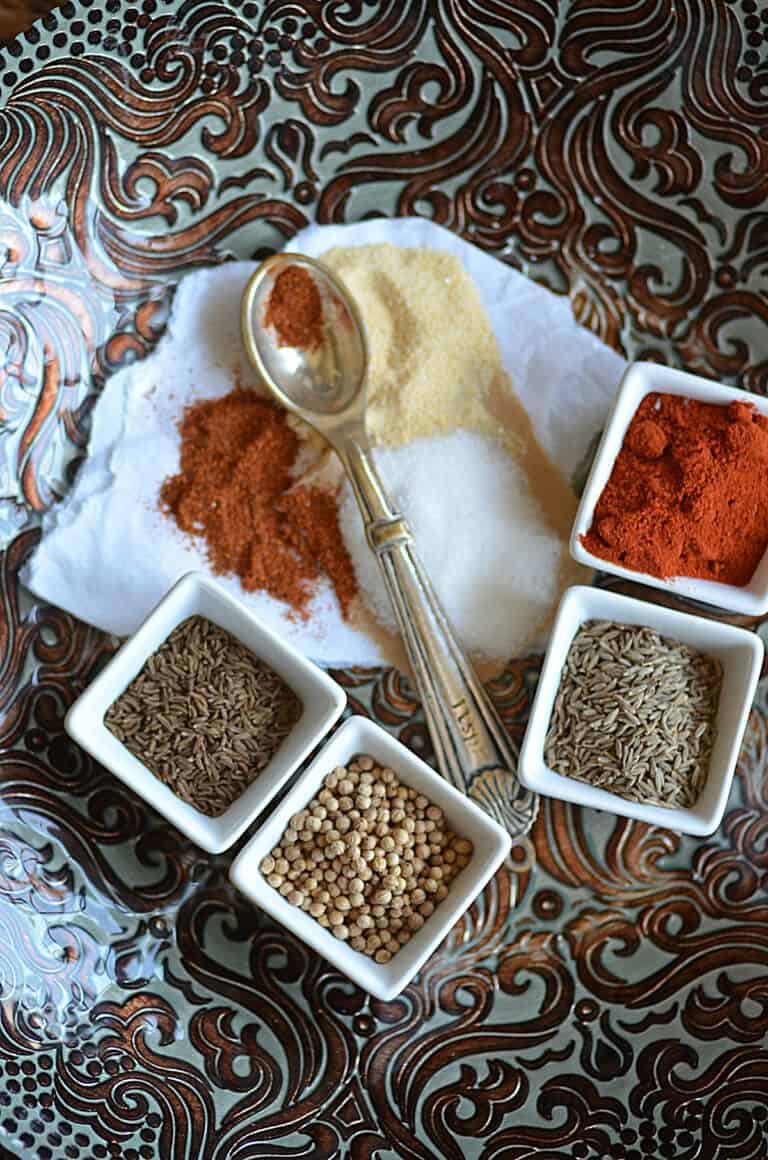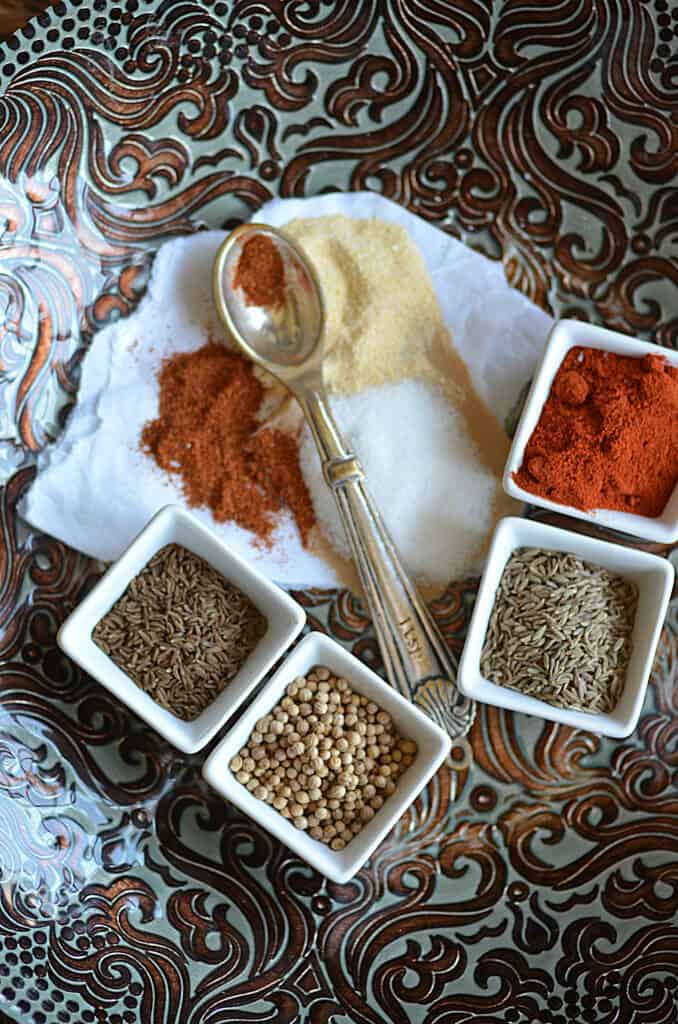 Harissa Powder
Another option for making harissa paste is to use the harissa powder and go from there to make the paste.
In the food processor add three-fourths cup of dry harissa spice mixture (my recipe), five drained roasted red peppers, two tablespoons of concentrated tomato paste, juice of one lemon, and 4 tablespoons of extra virgin olive oil.
Pulse into a thick mixture.
Amazingly Easy Harissa Dishes
Let your palate travel to North Africa with these harissa fried potatoes! Wait till you see how amazingly delicious they are with onions & green olives!
Harissa chicken is a brilliant recipe in my skinny girl series of quick, simple, easy & delicious food! Believe me, it will be a go to!
Each bite of this easy harissa shakshuka can transport you to the Middle East! Simple rustic, filling, inexpensive and absolutely delicious!
Spring! The time to get your gears cranked up for great parties! And, these party ideas I'm sharing will make you the queen or king bee of parties!