Red Curry Cumin Peppers Vidalia Onions & Corn in Brown Butter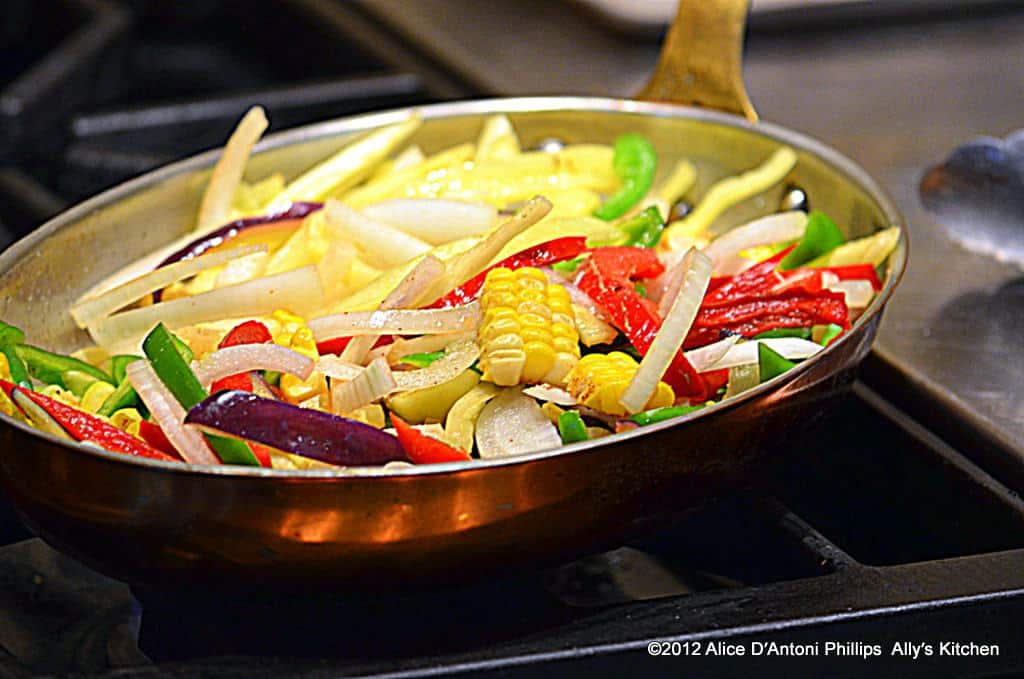 Red Curry Cumin Peppers Onions & Corn in Brown Butter makes a nice starter for any dinner~~a combination of sauteed veggies, interesting flavors with the red curry and cumin and sweet brown butter.
Red Curry Peppers and Corn Recipe
Red curry peppers and corn recipes can be one of the most enjoyable snacks for starters at any dinner table. As it contains some sauteed veggies, with an interesting flavour of pepper and some red chillies along with brown butter, and will surely mix in your mouth like butter itself. However, for this particular recipe why don't you try some Tuscan kale watercress roasted corn to give it a more beautiful look and a satisfying taste.
Red Curry Peppers and Corn Salad
The very healthy and tasty thing you can have with red curry peppers is the corn salad. It is extremely rich in Vitamins and fibre, and all you need to survive the day is something like this. Or you can enjoy some Grilled corn on the cob along with salads in the wintry winds of December, a perfect choice for that, eh. It will hardly take a few minutes to make it, however, if you boil the corn beforehand it will surely give you a smokey taste.
Red Curry Recipe
The Thai food particularly includes five main flavours: a bit salty-sweet and bitter, sour and spicy so why not try making a Thai red curry coconut corn by adding the fabulous Thai flavours. So, if you are having some meat or fish for dinner, this will perfectly suit a match. Red curry recipes do not require many ingredients, the basic pantry will do the job for you, so if you are having any visitors or guests around making the red curry with meat could be the best choice you can go with.
Thai Red Curry Peppers
Thai red curry peppers is a very popular dish consisting of red paste and cooked with coconut milk with some meat as well. So, if you are in a mood to have some drizzling, sizzling, sweet and spicy for your meal, make the red pepper curry by adding Cumin corn souffle cilantro and caramelized onions for a better taste and look. However, to create the base you can use red chillies as well. I am sure the great taste and depth of flavours will amaze you.
Red Curry Recipe Easy
It doesn't matter if you want to learn to make the red curry from scratch because you just need a few ingredients for starters and also it would be wonderful if you make it in small amounts at first. The red curry recipe is so tasty and when you make the homemade paste for curry it will be much healthier. However, if you like, you can add some Coconut curry leek corn chowder to give your classic dish a classic taste.
Cumin Recipes
Cumin can be mixed with certain recipes and is known for its taste and mostly is used in Indian spices. You can add cumin to a variety of dishes but what if you add cumin in your Roasted acorn squash smoked bacon to give it a rich, hearty, warm and instant taste. Cumin does not only provide you with a great taste but also has certain health benefits. So, if you want to add it to your bacon or in your red curry, go for it.
Cumin Powder
Cumin powder is an essential spice and when you add it to Thai red curry you surely won't turn down a bite. It is best to be conservative when cooking with cumin as its flavour can easily overtake a dish. So, if you can add spices and pair them together, it will be wonderful for your red curry. So, if you like to serve red curry for dinner, your guests will be amazed.
Bell Pepper Recipes Healthy
Bell peppers can be used in numerous ways so if you want to add them to your sandwich or pasta, go for it. Bell peppers can surely be used in your red pepper curry so add some Coconut corn, bell pepper, some get to go spices and you are all done to serve your bell pepper recipe very easily. However, the bell peppers can also be poured into soups or added to healthy salads.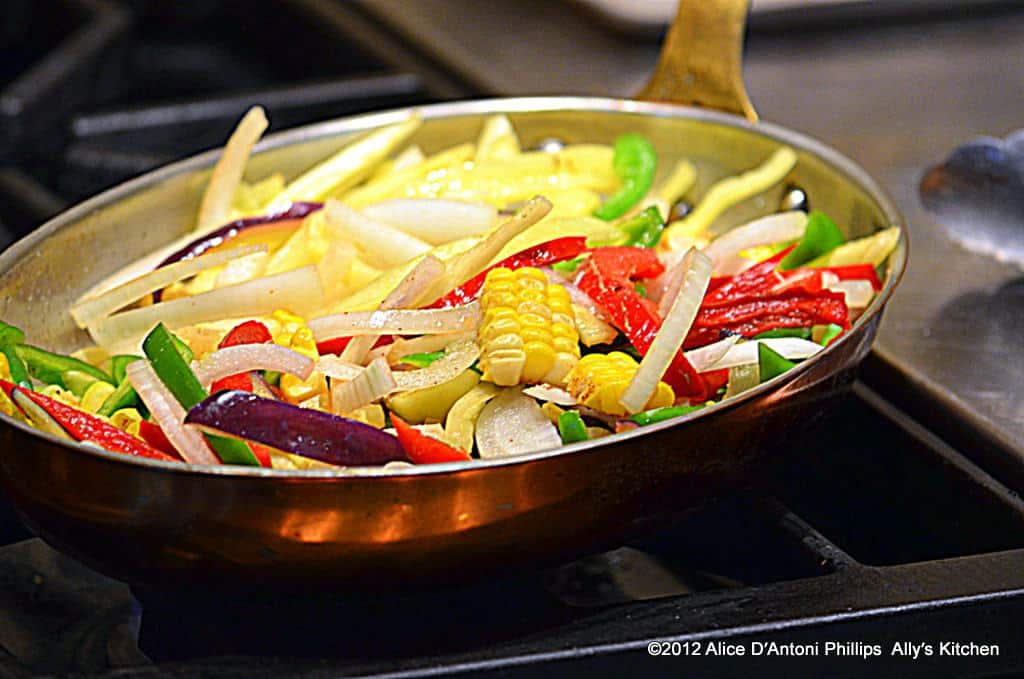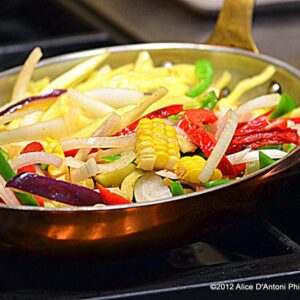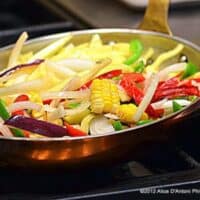 Red Curry Cumin Peppers Vidalia Onions & Corn in Brown Butter
This makes a nice starter for any dinner~~a combination of sauteed veggies, interesting flavors with the red curry and cumin and sweet brown butter.
Ingredients
6 tbl butter
3 large garlic cloves sliced thin
3 medium sized peppers (various colors) cored and cut into thin slices
1 medium sweet vidalia onion (halved and cut into thin half-moon slices)
2 ears of fresh corn cut off the cob (or leftover grilled or cooked corn on cob...frozen works, too)
1 tsp red curry powder
1 tsp cumin
2 tsp dried parsley1 tsp sea salt
1 tsp fresh ground pepper
Optional:  If meat is a craving, then there's nothing better than adding some pan grilled slices of Johnsonville Italian sausages!  Just coat a skillet with cooking spray, slice the sausages, turn heat to medium high and fry/grill for about 15-20 minutes.  Then add to the corn/peppers/onion mixture.
Instructions
Over medium heat in a large skillet, melt the butter and 'cook' the butter until it's about golden brown. Reduce heat to medium low, add garlic and sauté a few minutes.

Add peppers, onions and corn and toss and turn coating in the butter and garlic. Sprinkle over the veggies, the red curry powder, cumin, parsley, salt and pepper and blend well (using tongs).

Do not overcook veggies. Remove from heat and serve.