This makes a nice starter for any dinner~~a combination of sauteed veggies, interesting flavors with the red curry and cumin and sweet brown butter~~now, it's mandatory that you add some hot crusty French (or Italian, or Greek, warm pita…whatever) with it…you might want to serve on the side some drizzling homemade bleu cheese or Gorgonzola vinaigrette~~this colorful, whimsical and boholicious dish is sure to make your folks smile and happy!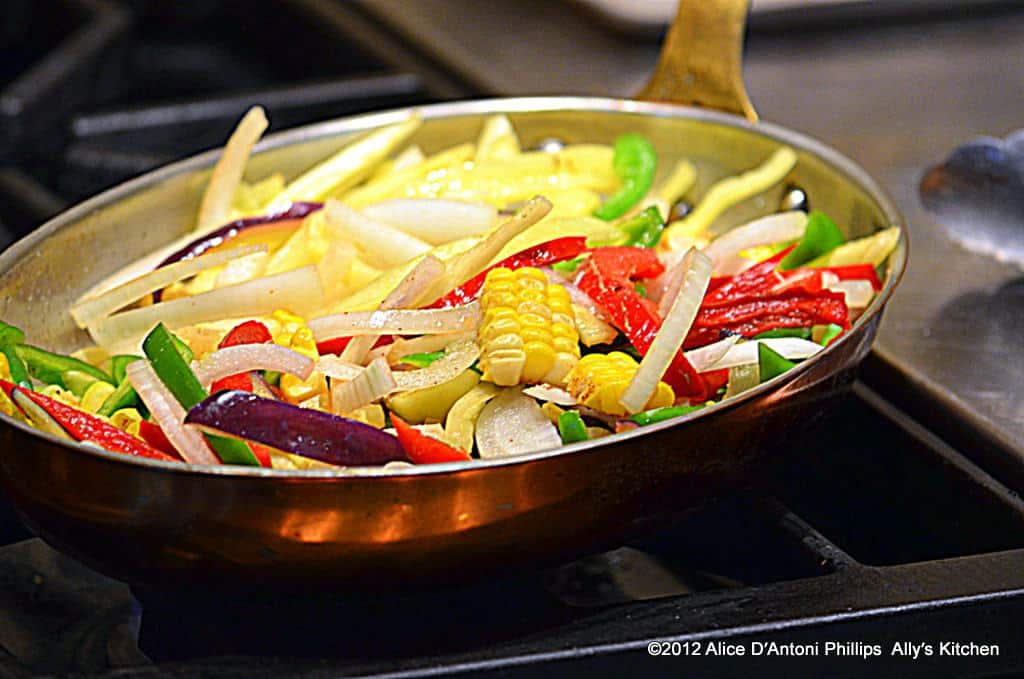 What you need:
6 tbl butter
3 large garlic cloves sliced thin
3 medium sized peppers (various colors) cored and cut into thin slices
1 medium sweet vidalia onion (halved and cut into thin half-moon slices)
2 ears of fresh corn cut off the cob (or leftover grilled or cooked corn on cob…frozen works, too)
1 tsp red curry powder
1 tsp cumin
2 tsp dried parsley1 tsp sea salt
1 tsp fresh ground pepper
Optional: If meat is a craving, then there's nothing better than adding some pan grilled slices of Johnsonville Italian sausages! Just coat a skillet with cooking spray, slice the sausages, turn heat to medium high and fry/grill for about 15-20 minutes. Then add to the corn/peppers/onion mixture.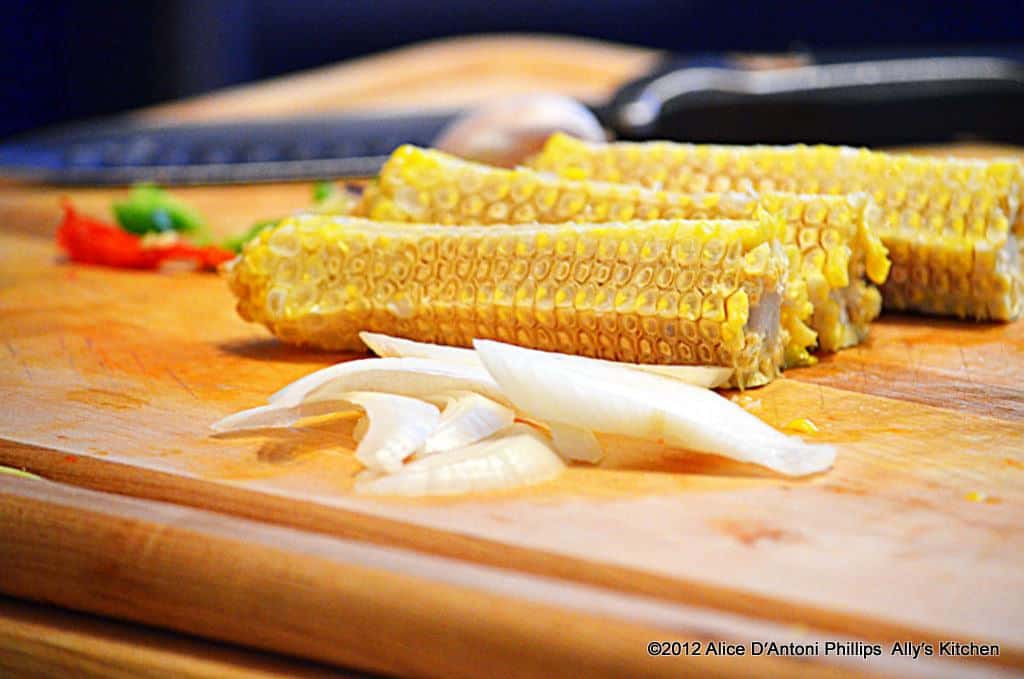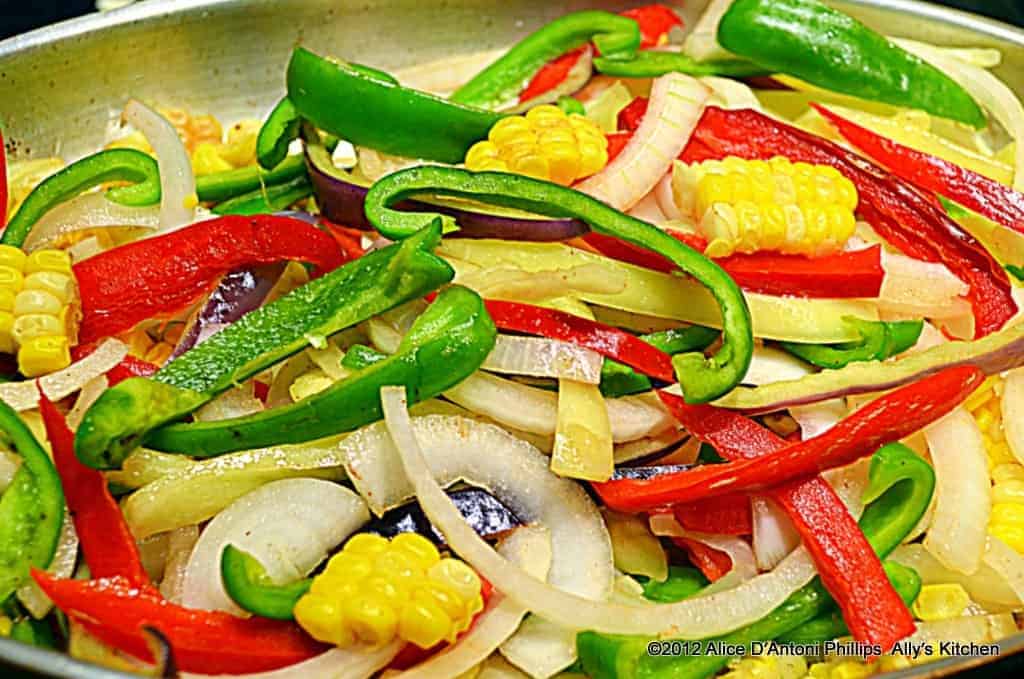 What you do:
Over medium heat in a large skillet, melt the butter and 'cook' the butter until it's about golden brown. Reduce heat to medium low, add garlic and sauté a few minutes.
Add peppers, onions and corn and toss and turn coating in the butter and garlic. Sprinkle over the veggies, the red curry powder, cumin, parsley, salt and pepper and blend well (using tongs).
Do not overcook veggies. Remove from heat and serve.
©Alice D'Antoni Phillips Ally's Kitchen