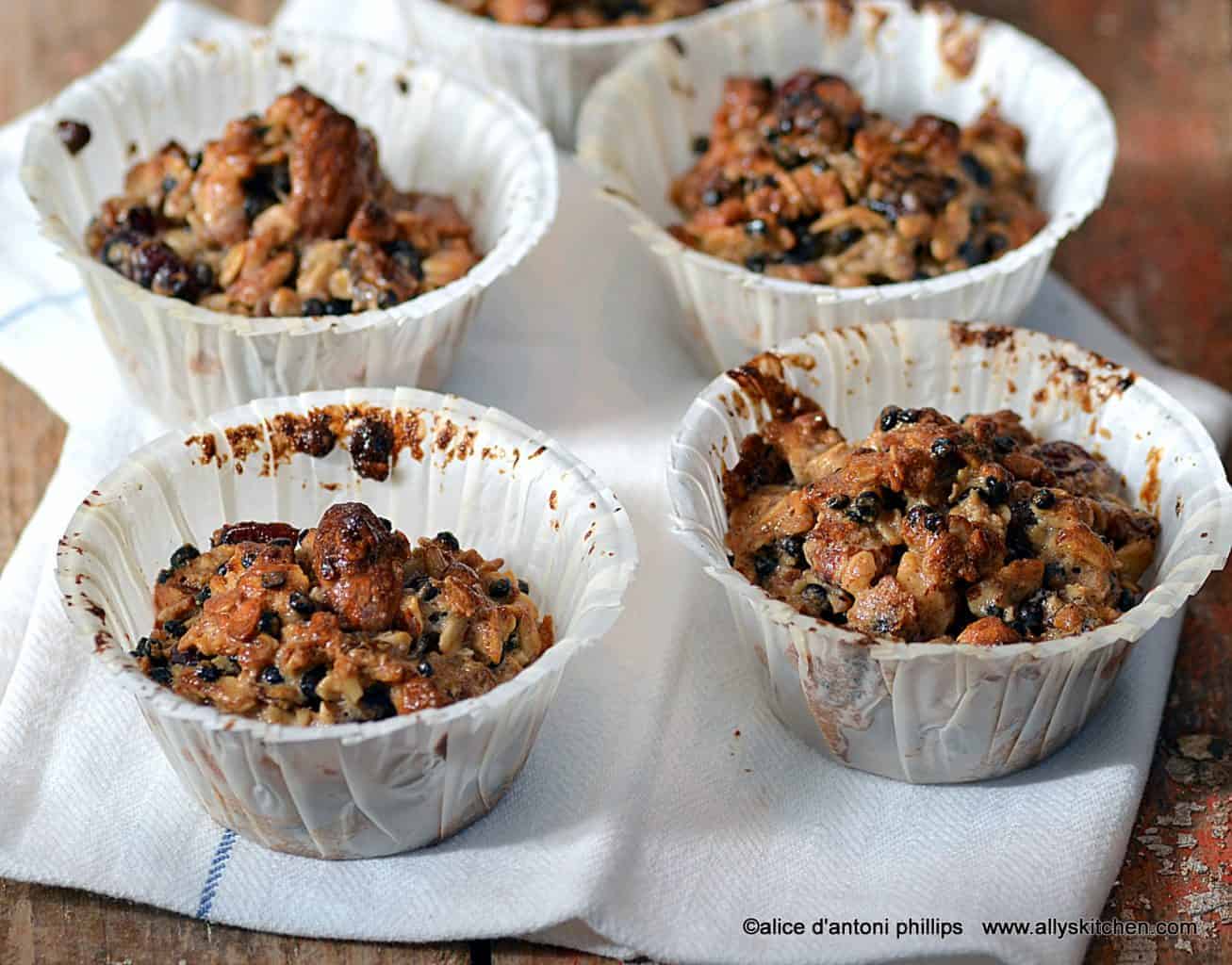 Talk about a super food! Well, this lentil granola recipe is going to blow you away! Great for the kiddos and for snacking!
Lentil Recipes Healthy
Lentil Granola Cups! Yes, lentils are a super food! Most of the time you think about lentils as a soup, maybe cooked and combined with rice, couscous, in a salad, added to a burger. some kind of stew.
Lentil Breakfast
Mostly in savory dishes. In this recipe, lentils enter the sweet category! Yes, once they're cooked somewhat and combined with all the other healthy granola ingredients and array of spices, what you get are the most divine lentil granola cups!
Lentil Granola Recipe
I tested these granola cups with true died-in-the-wool 'granola' folks. The kind that do big hikes, raft the Colorado River for weeks, camping trips, climbing, head into the back country and look for the quietness of nature.
Lentils Granola
And, those folks who are well-versed in power bars, granola bars, energy bars. These granola cups got two thumbs up! Yep, all of them said they wished they could buy them in a store! Hummmm, now that's an idea!
Healthy Recipes with Lentils
Now if you want the savory lentils, then check out this recipe for Slow Cooker Caribbean Pork and Red Lentils!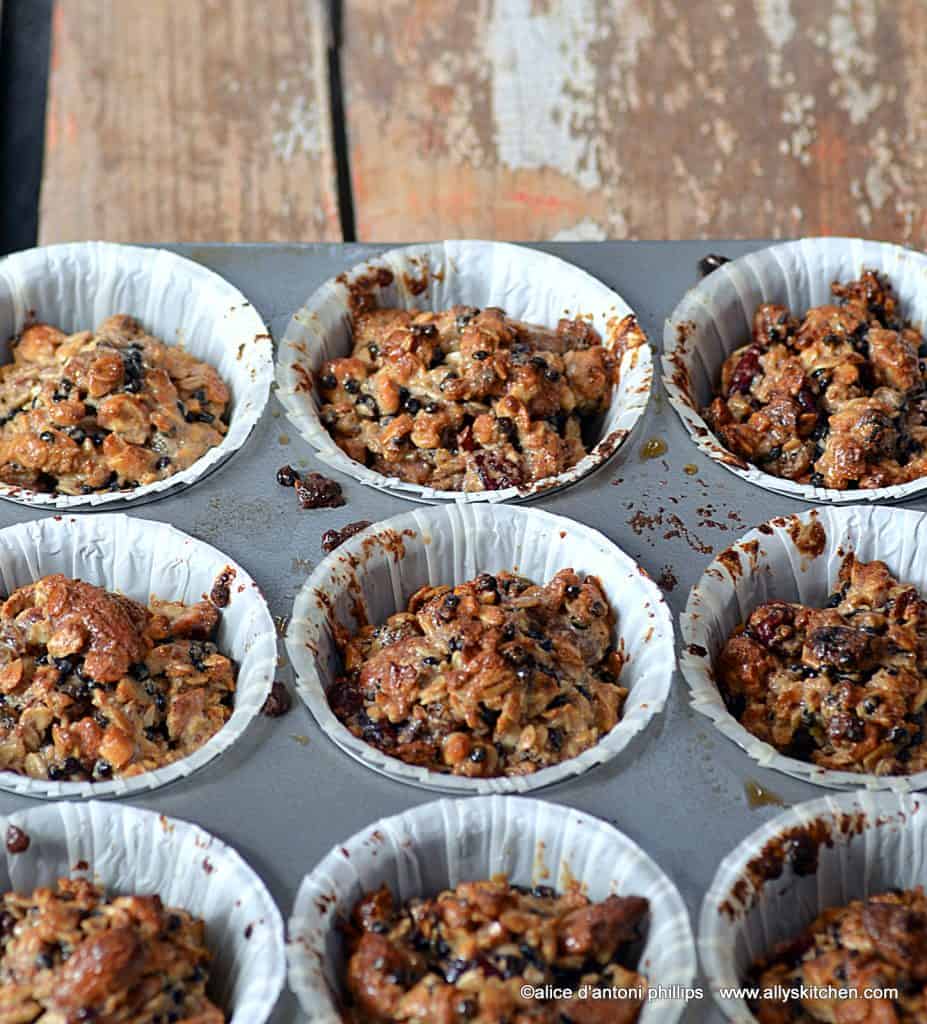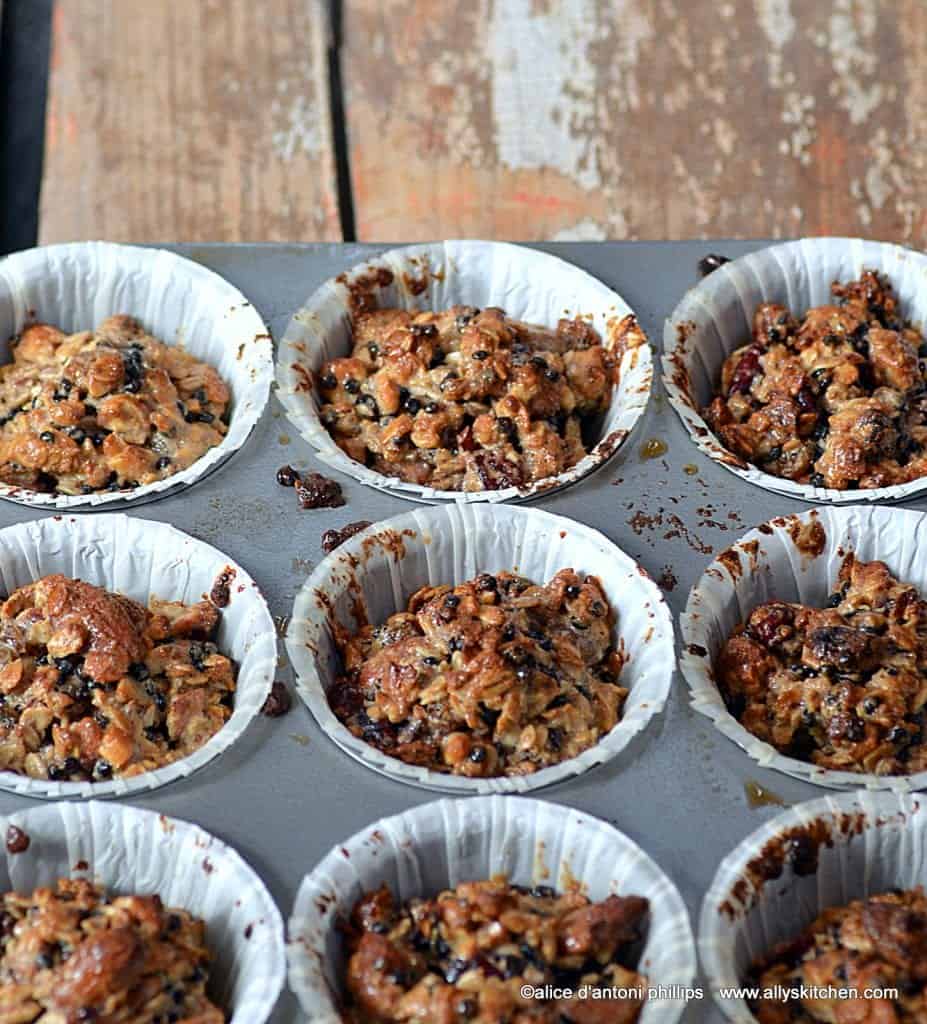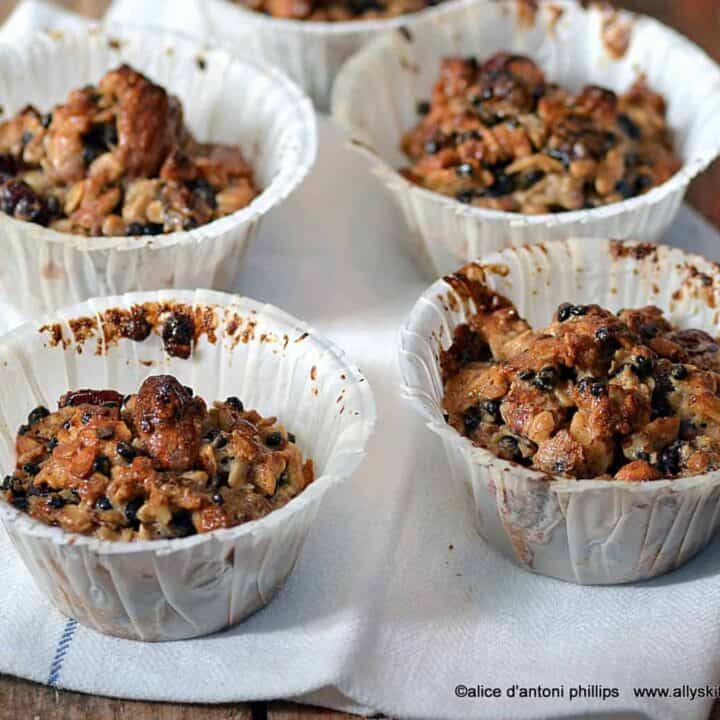 lentil granola cups
Yield: About 12-15 cupcake holders
Ingredients
Preheat oven to 350
3/4 cup black lentils
1 1/4 cups water
1 1/2 cups almonds, chopped in food processor
2 cups whole oats
1/2 cup coconut oil
1 tsp. cinnamon
1 tsp. allspice
1/2 tsp. nutmeg
1/2 tsp. cardamom
1/2 cup sweetened condensed milk
2 tsp. sea salt
2/3 cup dried cherries
2/3 cup golden raisins
3 egg whites, whipped into meringue
Instructions
Put a small saucepan on medium heat, add the lentils and water, bring to a boil for 3-5 minutes, reduce heat to low, cover with a lid and simmer and steam for about 18-20 minutes. Most of the water will be absorbed. Drain off any excess water. Lentils should be tender.
Put the almonds and oats in a large mixing bowl. Drizzle with coconut oil and mix well. Line a cookie sheet with parchment paper. Spread the almonds and oats on it. Bake in a preheated 350 oven for about 15-18 minutes. Remove from the oven, let cool about 10 minutes. Put in a large mixing bowl and add the lentils and blend well.
Combine the cinnamon, allspice, nutmeg cardamom and sea salt in a small bowl, blend, then sprinkle over the almond/oat blend; drizzle on the sweetened condensed milk, cherries, raisins, toss and blend well.
Put the egg whites in a medium sized mixing bowl. Using a hand mixer starting on low being whipping the eggs about 20 seconds. Increase the speed to high and whip for about 90 seconds or until stiff white peaks are formed. Fold the meringue into the oat/nut mixture.
Put paper cupcake holders in a cupcake pan. Dollop about a 1/4 to 1/3 cup of the granola mixture into each opening. Bake in a preheated 350 oven for about 18-20 minutes. Remove and let cool. Repeat with any remaining granola mix.
Store in an airtight container. You can refrigerate. These granola bites will be good for a week plus.