Aussie Spring Party Ideas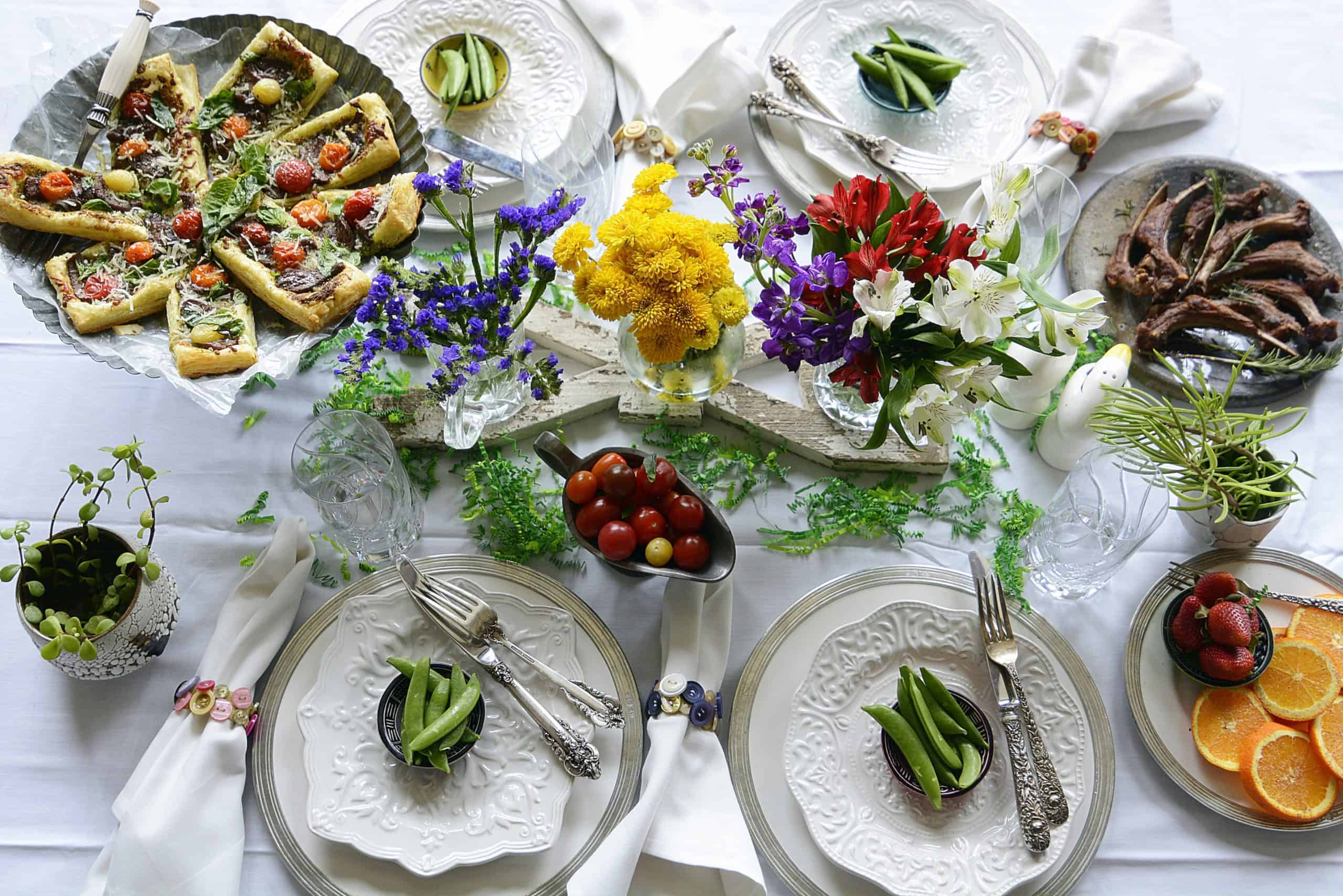 Spring! The time to get your gears cranked up for great parties! And, these party ideas I'm sharing will make you the queen or king bee of parties!
Spring Decorations
Spring is a celebration season. People are stepping outside to enjoy the fresh air and temperatures are rising. Flowers are in bloom. It's only natural that the timing feels right for entertainment with the lovely weather and thriving surroundings. Spring gatherings may accommodate larger groups or be intimate. It's always fun to add a theme or party concept, regardless of the size of your celebration. Make kale meatball wraps and enjoy your party.
Springtime Party Themes
At the end of winter hibernation, there's just something that turns humans into social butterflies. Without fail, our calendars start to fill up with everything from barn-tastic weddings to super sweet baby showers and everything in between whenever the first daffodil makes an appearance. Relish your taste buds and serve lip-smacking snacks as perfect tea party ideas.
Spring Theme Ideas
Popsicles are the perfect warm-weather treat. With the temperatures can, to remain cool, you will soon turn to popsicles and other frozen treats. A homemade dill pickle chicken party is an excellent idea for a theme. For an adults-only party, make these boozy pops.
Decorations for Spring Party
And let's not forget those spring parties that, for no other excuse than just hanging with your friends, spontaneously pop up. Don't tell you're extraordinary friends about Type-A, clipboard-carrying, party-planning-extraordinaire, but those are usually the most fun, right?
You can fuss over as much (or as little) as you want when it comes to springtime party planning. An overall party theme will help keep your planning efforts concentrated as you put all the details together, whether you are throwing a casual or elegant celebration. In addition, a tight color palette can help guide choices that are likely to come upon napkins, tablecloths, decorations, favors, flowers, food, and countless other choices. Be sure to wear some flowers in your hair while getting ready for a bang on the celebration. Check out some fabulous outdoor party ideas and brown bag lunches.
Spring party decorations
Succulents and mini cacti have a moment to spare. They make a table setting and your home decor the cutest addition. If you are having trouble deciding for your party between flowers and cacti, just note that every flower would also outlast cacti.
There are several no-fuss parties that can be thrown together at a moment's notice-happy hour drinks on the porch with pre-made punches and nibbles, two-ingredient ice cream floats for a child-approved get-together, and we especially enjoy a make-ahead picnic in the country. If your jam is more of this "loose theme" style of entertainment, keep your pantry filled with mixers and snacks, and you will always be party-ready.
Theme based spring parties
A distinctly feminine floral theme with aussie grassfed beef harissa meatball fruit kabobs (think lovely china patterns against a pastel color palette) is pretty and perfect for a fancier affair like Mother's Day brunch or Easter brunch. This time of year, new blooms that are readily accessible make the perfect spring centerpiece. Naturally, a garden party calls for earthy terra-cotta used in traditional and surprising ways, or take the spring garden theme full circle by incorporating fresh vegetables from the garden into your menu.
What is lamb shank?
A super-simple, cheaper cut that goes a long way is Lamb shank. There is a lot of collagen in the shank, taken from the lower part of the back legs, which, when cooked slowly, gives the meat a lovely fluffy, melting texture, making this another cut that is ideal for stews and slow-cooking.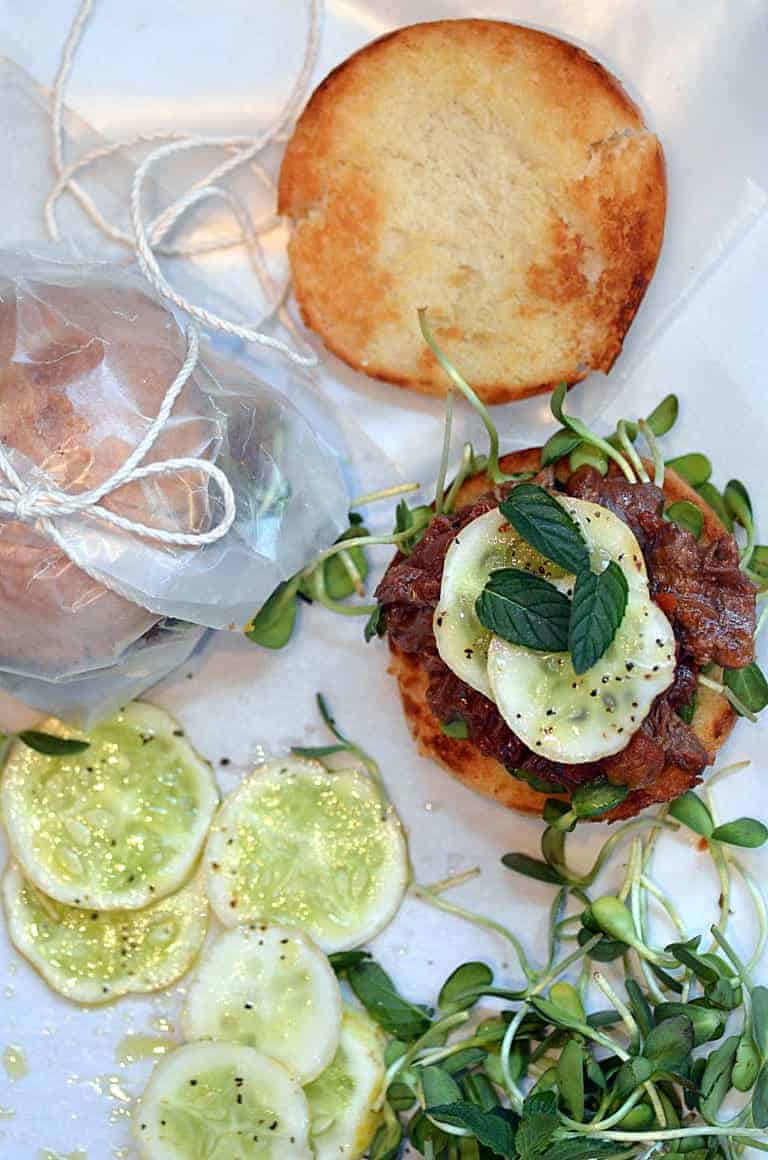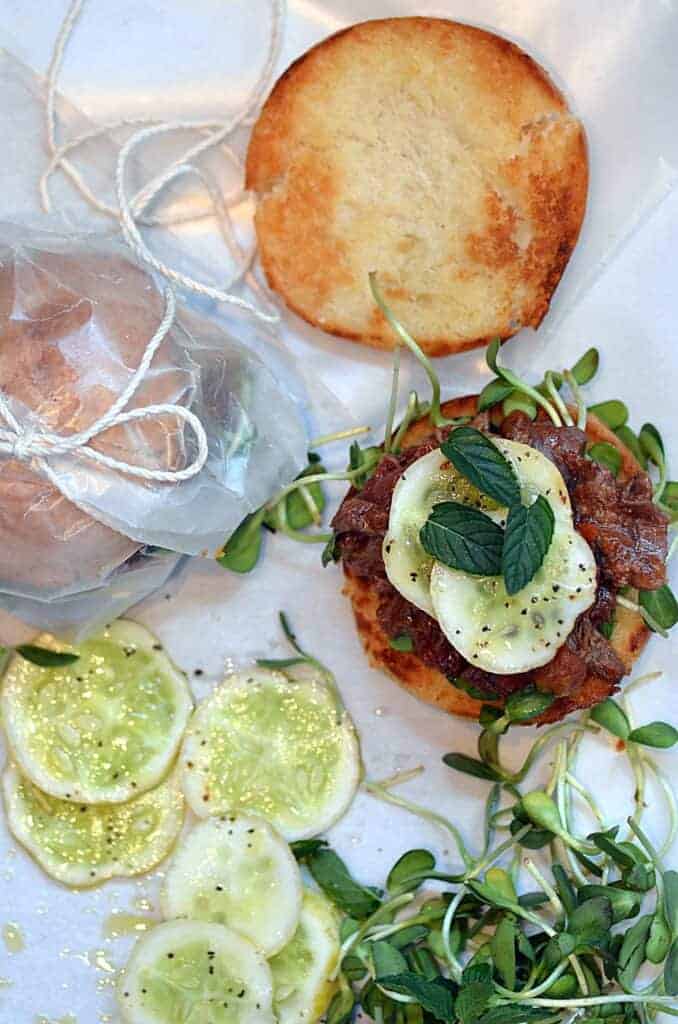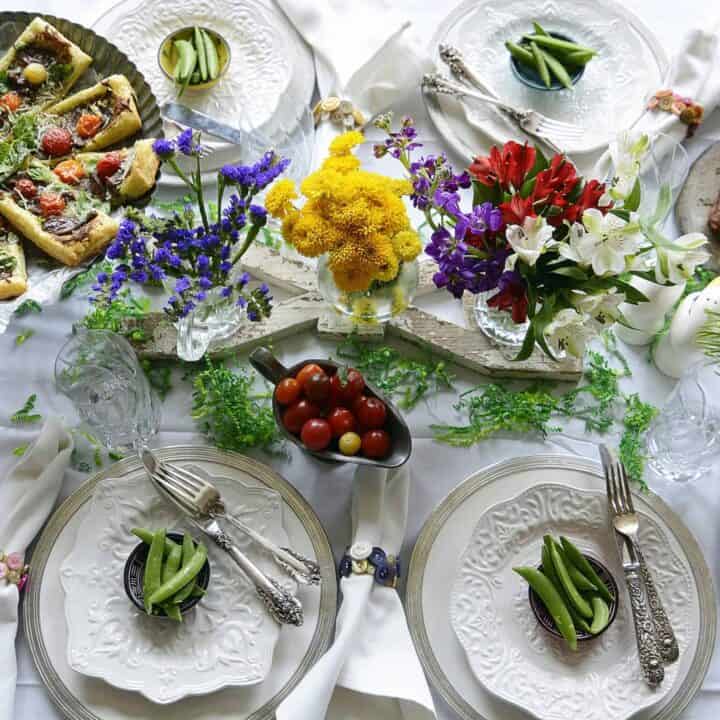 Aussie Harissa Lamb Shank Sliders
Spring! The time to get your gears cranked up for great parties! And, these party ideas I'm sharing will make you the queen or king bee of parties!
Ingredients
Preheat oven to 400
2 to 3 Aussie lamb shanks, about 3 ½ to 4 lbs, find it zip code
2 tsp. sea salt
2 Tbl. Harissa spice mixture
3 (15 oz.) cans chopped tomatoes, divided
32 oz. chicken broth, divided
Whole head of garlic, most of paper skins peeled off the bulb
3 sprigs of fresh mint & 5 sprigs of fresh thyme tied with cooking twine
Water
8+ slider buns, buttered and grilled optional
GARNISH/SERVING:
Fresh Mint leaves
2 Tbl. Fresh lemon juice
2 Tbl. Olive Oil
1 cup cucumber slices, very thinly sliced
Sea salt/Pepper, to taste
2 cups Baby Greens (i.e., sweet pea, arugula, European, sunflower greens, etc.)
Instructions
In a large heavy dutch oven pot, put one can of the tomatoes. Fill the can with chicken broth and add to the tomatoes then add one can of water.

Put the lamb shanks in. Sprinkle with the salt and berbere spice mixture. Add the second can of tomatoes on top.

Add the garlic bulb to the side then put the mint/thyme bouquet in. Cover tightly with a lid. Cook for about 4 1/2-5 hours and continue to add water and the remaining broth (check about every 45-60 minutes).

After this time, pull the pot out and using a fork start tearing the meat from the bone. Discard any fat but leave the bone(s). Remove the bouquet stems and pull the garlic cloves from the bulb. Add more water if needed and cook another 30-45 minutes.

Remove from the oven and put on a blaze that's on simmer heat. Discard the bones and add the final can of tomatoes, blend, and keep warm until ready to serve.

When serving, place some greens on the bun. Add the berbere lamb meat. Mix the cucumber slices in a bowl with the lemon juice, olive oil, salt and pepper. Put a couple of slices on top the meat. Garnish with fresh mint and a squeeze of lemon juice.

This meat will freeze nicely, so any extra can be put in doubled freezer bag(s) and used later!
Notes
When covering the Dutch oven for cooking, put a layer of doubled foil and then the lid. Just makes for a tighter fit!

This recipe could be done in a slow cooker. It would take more time since 'high' on a slow cooker is about 300 degrees.