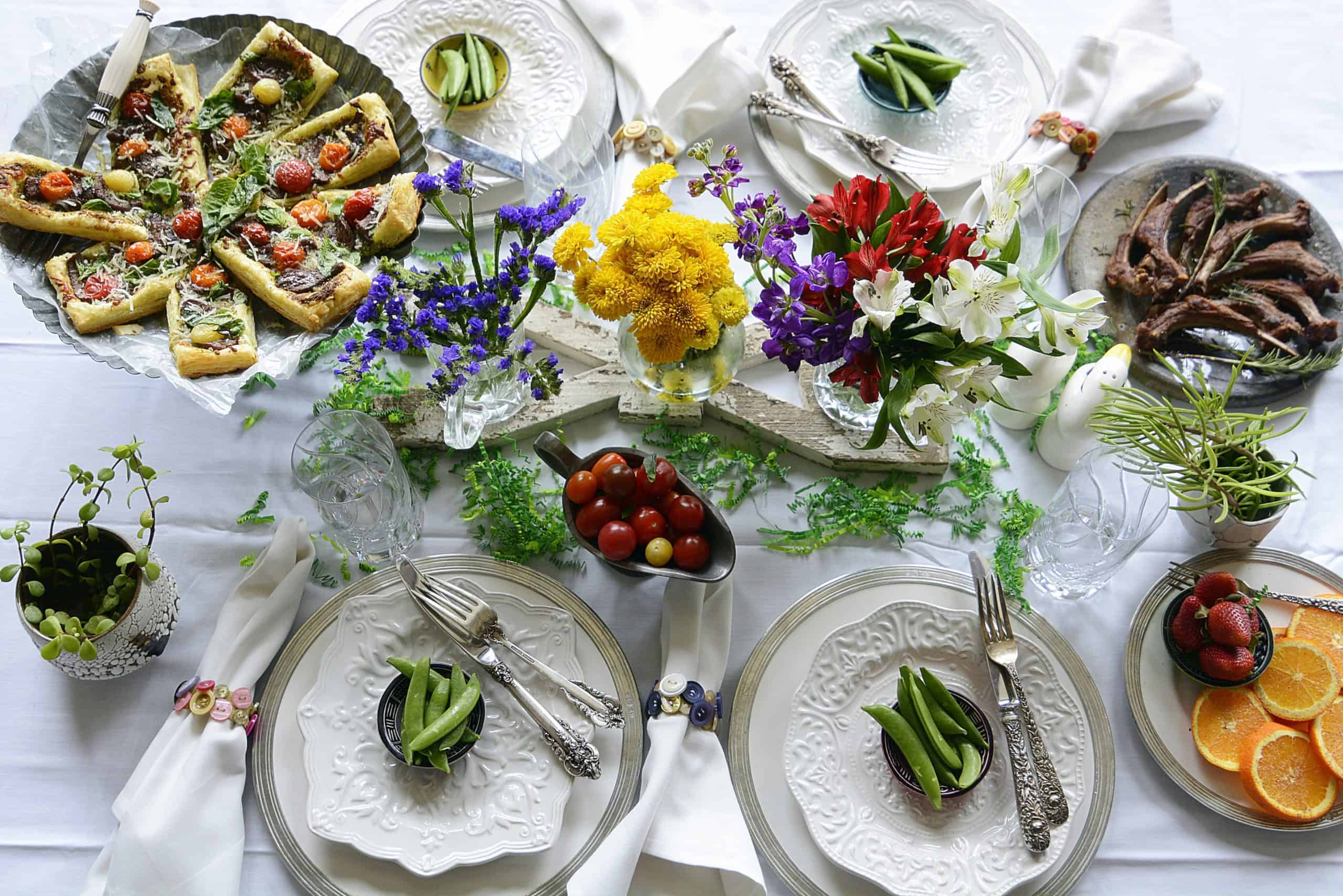 This is a sponsored post in partnership with True Aussie Beef and Lamb. Bring home the flavors of Spring with these other great recipes from True Aussie Beef and Lamb!
What makes a great party? Well, in my humble opinion, it's the little details and the special touches that you create. Yes, it takes time, effort, work and creativity. And, on that last point, I'm here to help you because I love to throw parties! Doesn't matter what the occasion. Hey, we'll make an occasion if there's not a 'reason'. And, nothing is more fun than to welcome Spring with a party or parties. Where can you find Aussie lamb in your area? Just put in your zip code!
And, Spring brings a multitude of reasons to host a party. Think of it: Graduations, Pre Wedding Parties (June's that big wedding month), Cinco de Mayo parties, St. Paddy's Day, Easter. Then, of course, you can engineer your own theme for a party. Maybe you've finished working on a new deck design, an outdoor kitchen, a new kitchen remodel. Maybe you've just gotten new patio or outdoor furniture. Is there someone who's retiring? Yep, all of these are legit reasons for throwing a Spring party! Imagine your Evite saying something like 'Break in the New Patio Furniture Party' or 'We Finished the Outdoor Kitchen Party'. Your friends and family will love this!
Here's a perfect recipe for your Spring party! OMG! You're guests are going to love these sliders. Plus, wrapping them in old-fashioned waxed paper (love love it!) with a string tie says to your guests, I love you!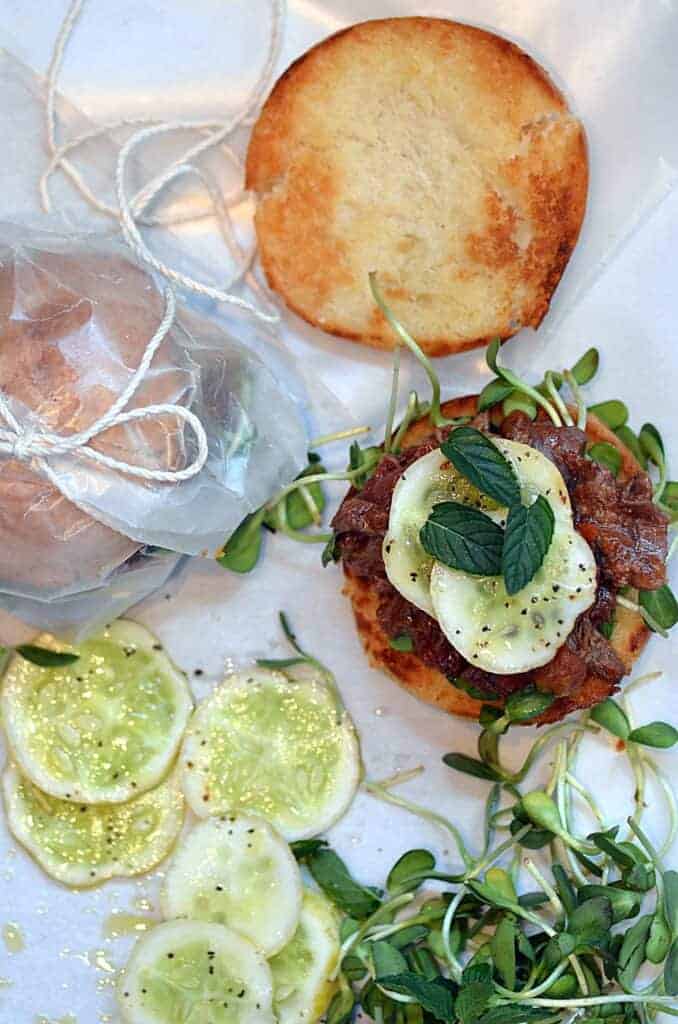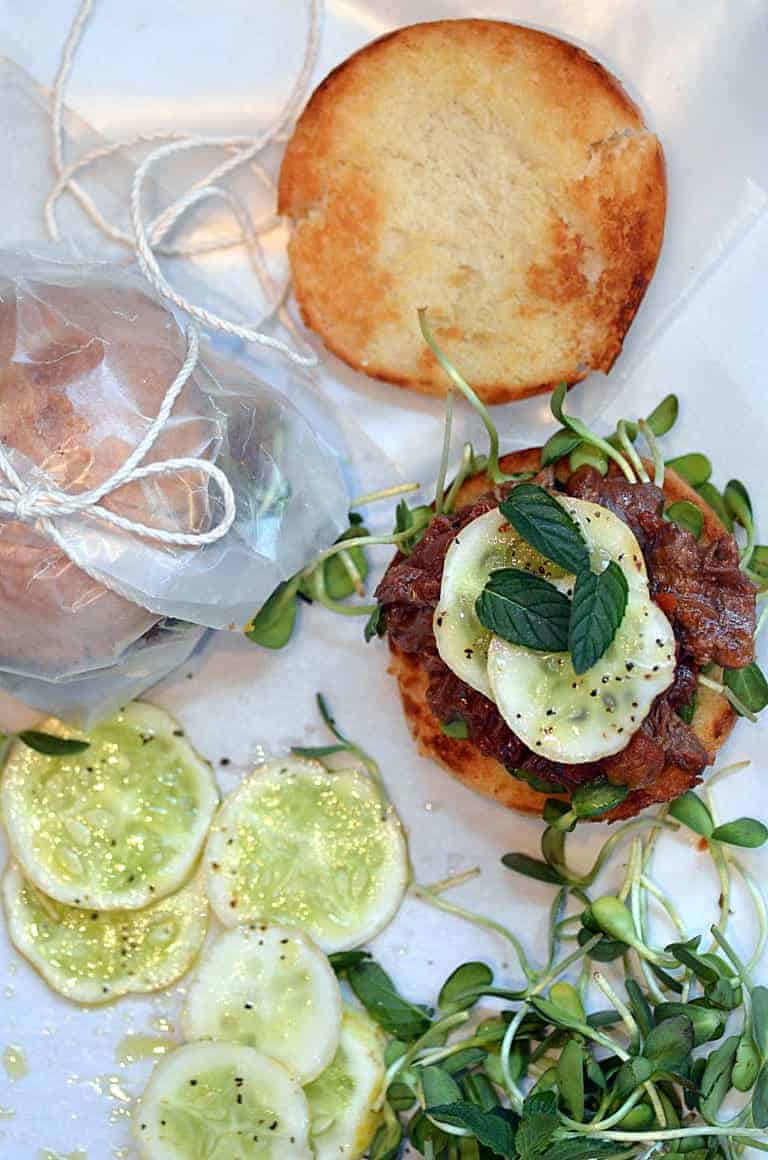 aussie harissa lamb shank sliders
Ingredients
Preheat oven to 400
2 to 3 Aussie lamb shanks, about 3 ½ to 4 lbs, find it zip code
2 tsp. sea salt
2 Tbl. Harissa spice mixture
3 (15 oz.) cans chopped tomatoes, divided
32 oz. chicken broth, divided
Whole head of garlic, most of paper skins peeled off the bulb
3 sprigs of fresh mint & 5 sprigs of fresh thyme tied with cooking twine
Water
8+ slider buns, buttered and grilled optional
GARNISH/SERVING:
Fresh Mint leaves
2 Tbl. Fresh lemon juice
2 Tbl. Olive Oil
1 cup cucumber slices, very thinly sliced
Sea salt/Pepper, to taste
2 cups Baby Greens (i.e., sweet pea, arugula, European, sunflower greens, etc.)
Instructions
In a large heavy dutch oven pot, put one can of the tomatoes. Fill the can with chicken broth and add to the tomatoes then add one can of water.
Put the lamb shanks in. Sprinkle with the salt and berbere spice mixture. Add the second can of tomatoes on top.
Add the garlic bulb to the side then put the mint/thyme bouquet in. Cover tightly with a lid. Cook for about 4 1/2-5 hours and continue to add water and the remaining broth (check about every 45-60 minutes).
After this time, pull the pot out and using a fork start tearing the meat from the bone. Discard any fat but leave the bone(s). Remove the bouquet stems and pull the garlic cloves from the bulb. Add more water if needed and cook another 30-45 minutes.
Remove from the oven and put on a blaze that's on simmer heat. Discard the bones and add the final can of tomatoes, blend, and keep warm until ready to serve.
When serving, place some greens on the bun. Add the berbere lamb meat. Mix the cucumber slices in a bowl with the lemon juice, olive oil, salt and pepper. Put a couple of slices on top the meat. Garnish with fresh mint and a squeeze of lemon juice.
This meat will freeze nicely, so any extra can be put in doubled freezer bag(s) and used later!
Notes
When covering the Dutch oven for cooking, put a layer of doubled foil and then the lid. Just makes for a tighter fit!
This recipe could be done in a slow cooker. It would take more time since 'high' on a slow cooker is about 300 degrees.
https://allyskitchen.com/aussie-spring-party-ideas/
©ally's kitchen intellectual property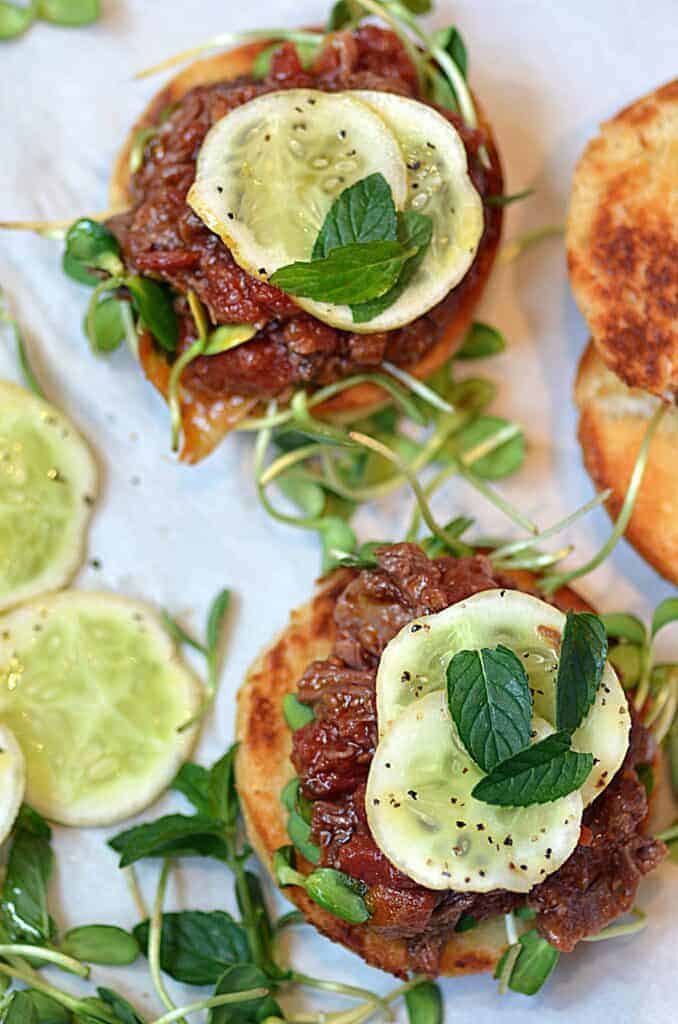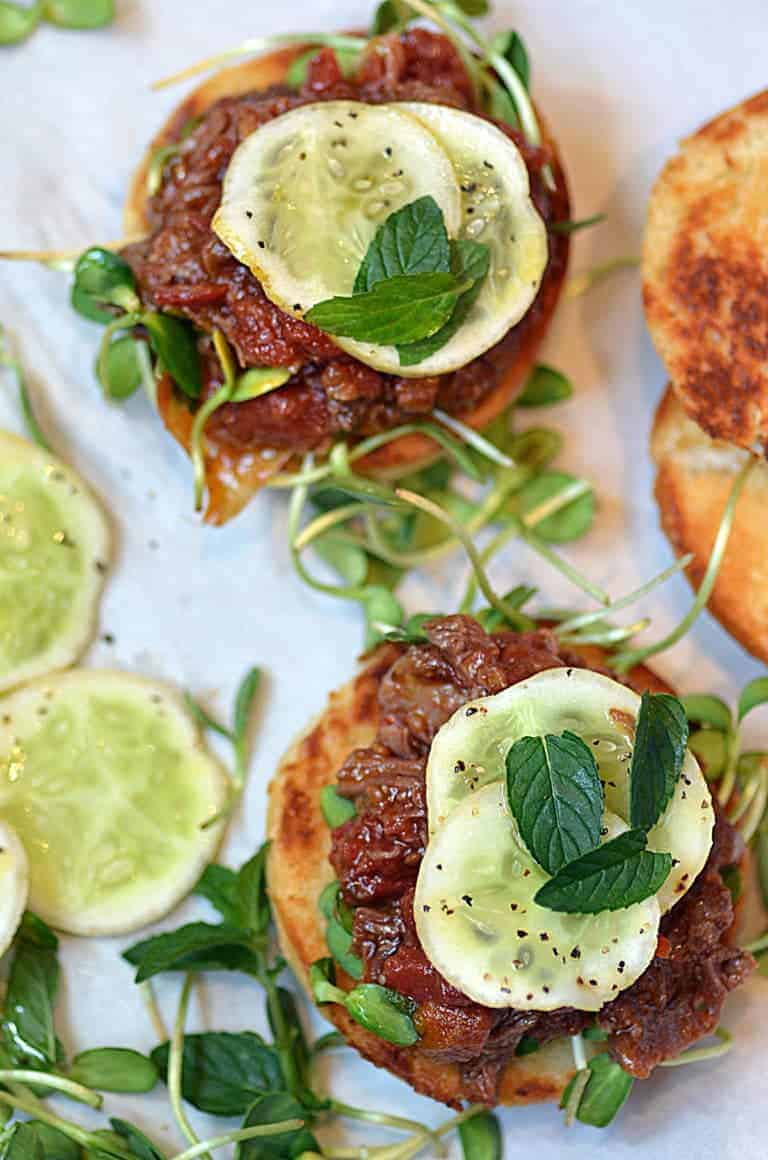 Some Party Inspiration & Ideas
Create a party theme! Everyone loves to get in the mood knowing there's going to be a focus on the party. I've had a 'Trash the Tie' party. This celebrated a good friend leaving a high-powered stressful corporate position (yes, had to wear a suit and tie everyday!) and moving to work that struck his passion. Then there was the 'Prince Harry & Megan After Party'! Oh, such fun! Everyone gussied up with their finest frocks and we had a large party including dinner right after the widely televised wedding. Another great party idea is to break with a traditional baby shower and have a 'Couples Shower'. Yep, getting the guys involved with fun, games, great food, libations and present opening helps make that little bambino more real!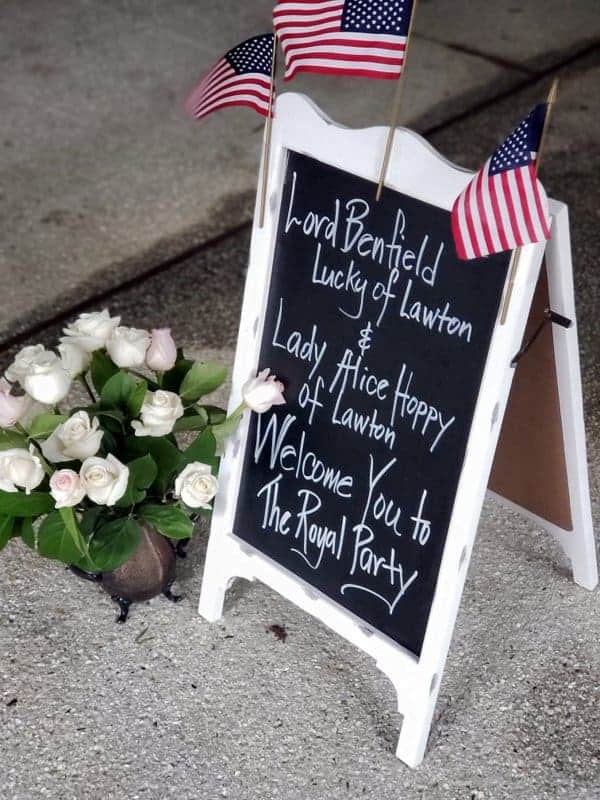 Most definitely, come up with a hashtag for your party. You know how everyone loves to take beautiful food and party pictures and share on social media. Well, having your own hashtag means that all those great pictures and video clips go into one central place. And, yes, you can relive the fun over and over with these memories. #OwnYourParty #BeAussome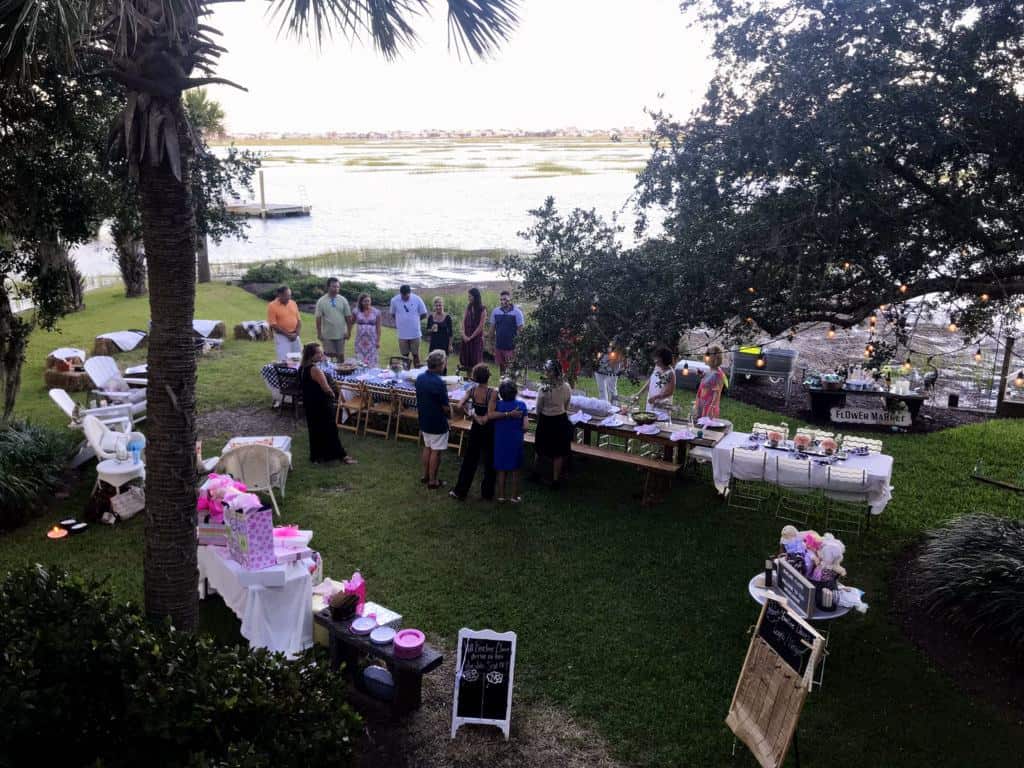 Develop a party drink! This can be anything from simply pineapple juice with prosecco or something more elaborate. Then create ice cube decor. Take those old-fashioned ice cube trays, fill with water, then add to each edible flowers, herbs and fruits. Freeze. And, you have the most festive cubes in town!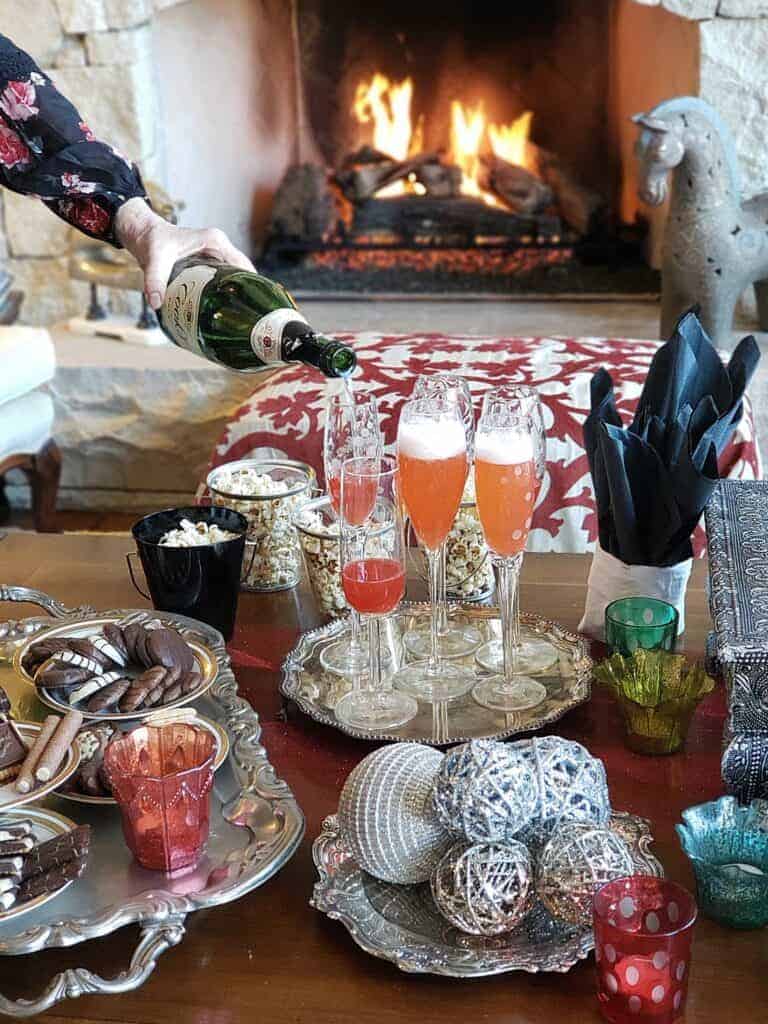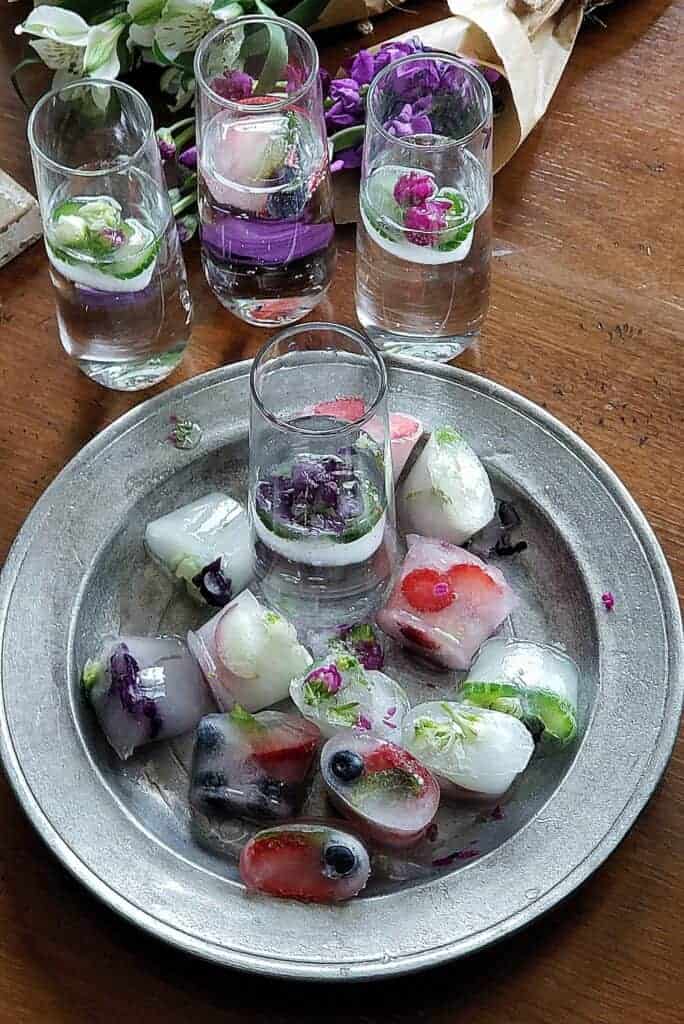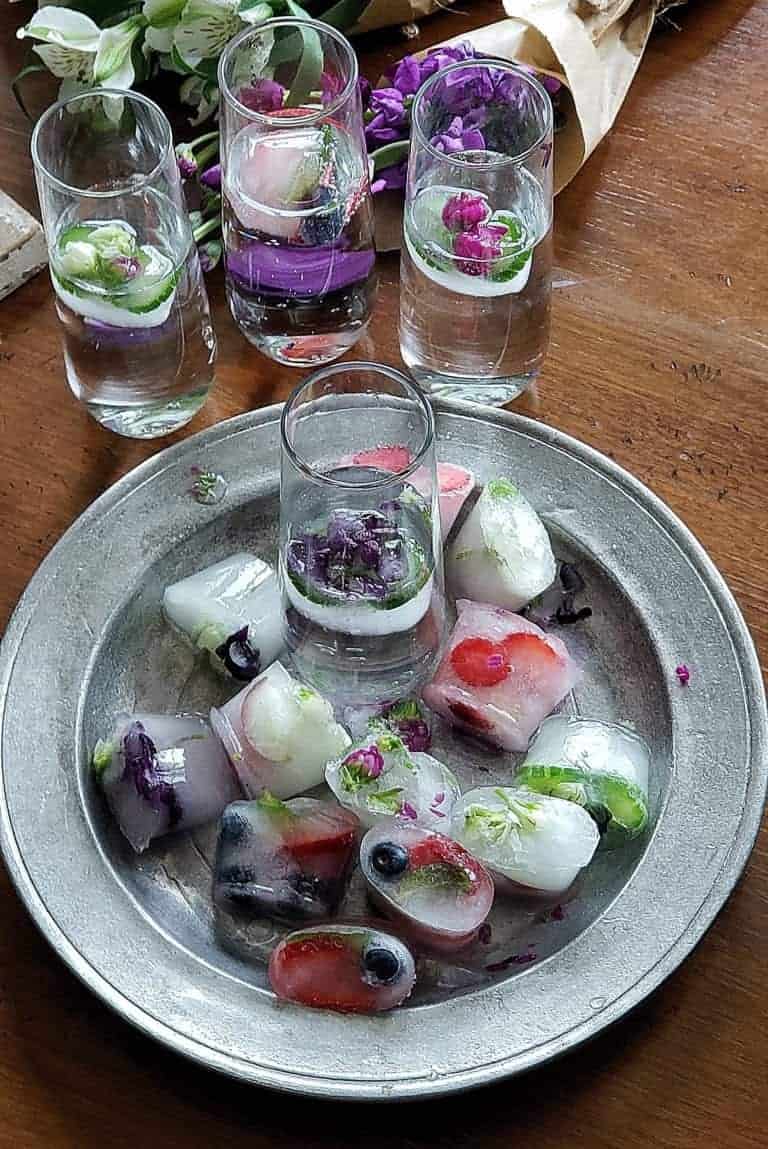 Coming up with simple, inexpensive 'party favors' is a great way for your guests to leave with something special and have a reminder of the great time they had. Mini flower bouquets are simple and quick. Use parchment paper, snip a few flower stems (from a bouquet you've purchased at your grocer, Costco, etc.) and tie with cute string. Put them in a big bowl of water and when folks leave, give them their sweet bouquet. They take home and put in water and have fresh flowers as a reminder of the event!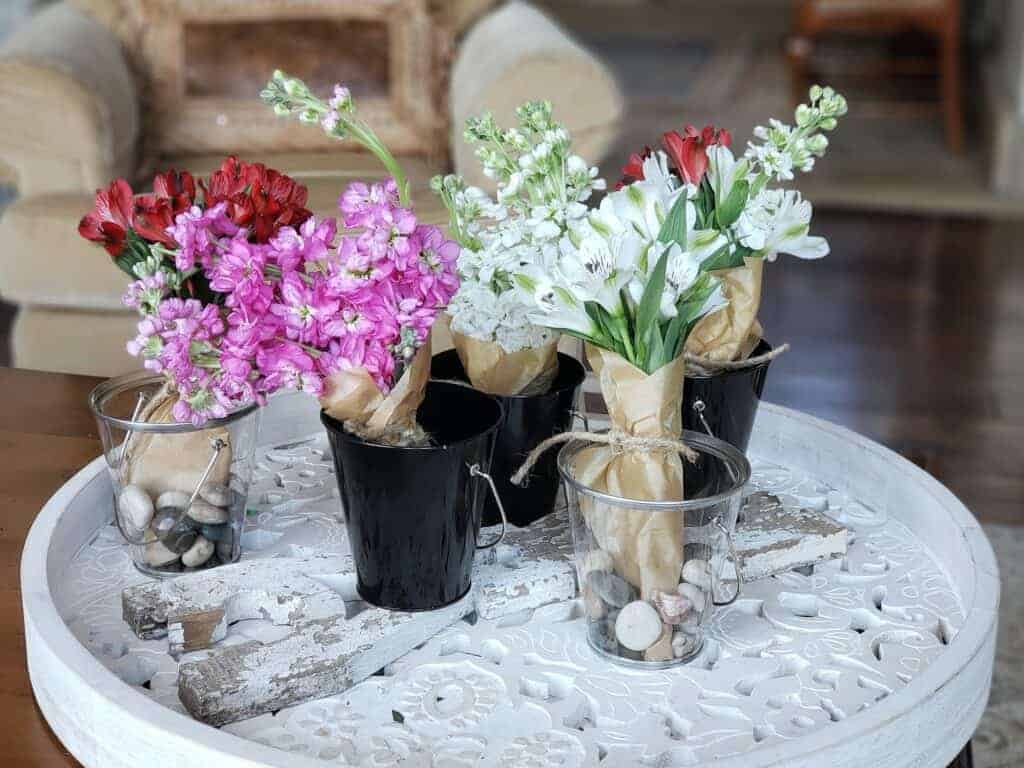 Party favors can also be edible gifts. Flavored olive oil. Use small four ounce canning jars. Fill partially with EVOO (extra virgin olive oil), add a sprig of a fresh herb, rosemary, thyme, oregano, and, if you want, a dash of freshly ground pepper. Seal with the lid. And, you're good to go. You can do similar favors with olives and seasoning them in EVOO and pepper. And, you could do fruit, like mandarin oranges with a touch of a spice, cardamom, cinnamon, nutmeg. Party favors simply say from your heart that you are so glad this person has chosen to spend time with you and be at the party.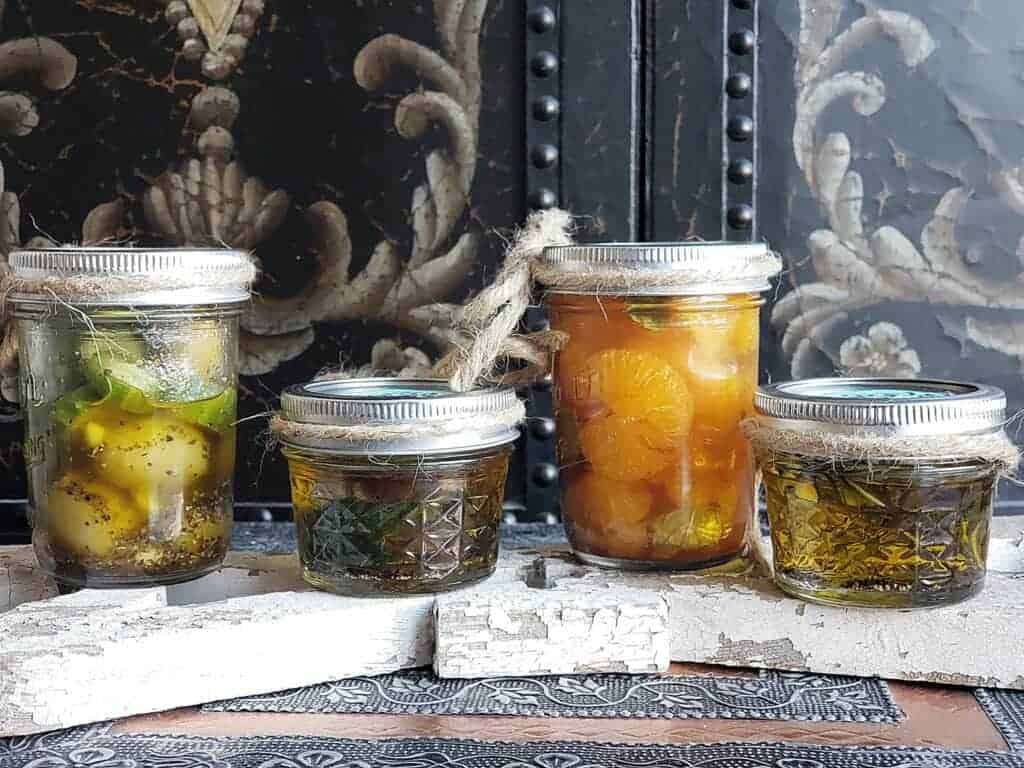 Party Thinking
A caveat here, your party can be any size you want. You don't have to completely wear yourself out by hosting a party for a large crowd. In fact, I love smaller more intimate parties where people can get to know each other, relax, talk and really feel like they're not having to 'work the crowd' in order to see everyone.
Another big part of your party will be the food. And, I love to create simple easy recipes with plenty of vibrant color to go with these Spring parties like these Harissa Lamb Shank Sliders. I've wrapped them in some old-fashioned wax paper, tied them with some twine, and they're ready to be stacked on a platter for the party. All you need are a few sides, like vibrant salads, and you're good to go. It doesn't get much easier.
Take a look at some of the party ideas we have here as well as the beautiful table settings. It's amazing how much inexpensive thingees do like Easter grass, fresh flowers, confetti sparkles and more. You can find all of this kind of stuff at the big box stores like WalMart, Michaels Crafts, etc. in the craft section and don't forget to check out the dried flower and fabric sections.
For the gorgeous tart you see in this #SimplySpring table setting, swing by A Merry Recipe for the details. It's absolutely simple and a show stopper for your table. Simply Spring Aussie Lamb Loin Pesto Puffed Tarts!