Buttermilk is oftentimes used as a marinade for chicken.  But pork?  And, a rack of baby back ribs at that!  So, this is what Boho cooking's all about~~venturing out and trying new things, experimenting and exploring new flavors, spices, combinations and foods!
This recipe is even more reason to swing by Amazon or B&N online and buy my cookbook! And, if you already have, THANK YOU!! Not only do you get over 100 great food recipes, but you'll have all my secrets for spice mixtures including the harissa!  Go head venture beyond your traditional ribs, your long-time family recipe~~you always have that as a back-up~~put a global flair to a Southern favorite!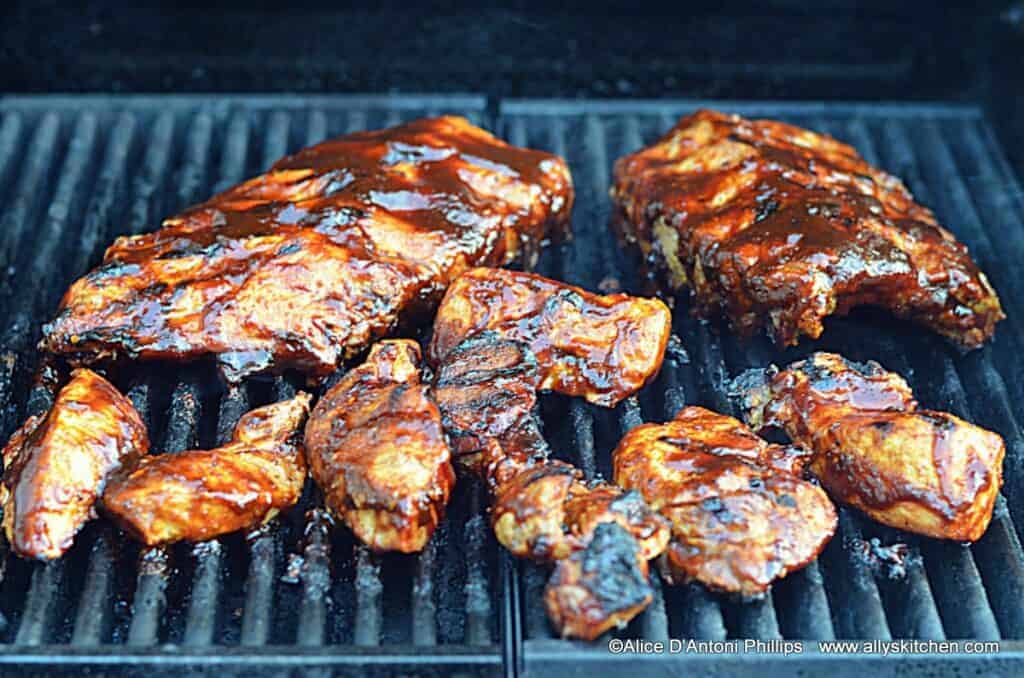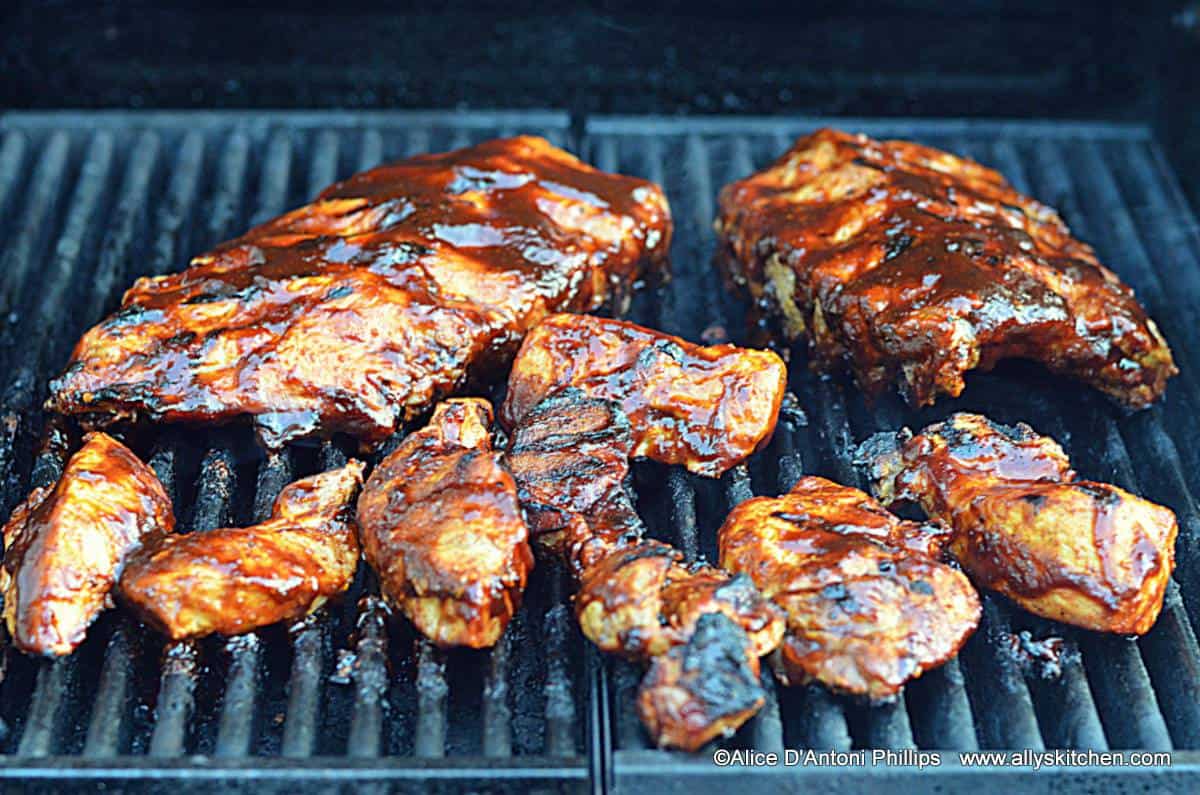 harissa buttermilk baby back ribs
Ingredients
1 rack (about 2 lb.) baby back ribs
1/2 lb. boneless ribs
2 cups buttermilk
2 tsp. sea salt
2 Tbl. Harissa (paste or dry)
1 Tbl. Ras el Hanut
12 oz. your favorite BBQ Sauce
WHISKEY HONEY DRIZZLE (Optional)
1/2 cup whiskey
1/4 cup soy sauce, low sodium
1/2 cup honey
1/2 cup ketchup
2 tsp. ginger, freshly grated
1 tsp. hot paprika
1/2 tsp. coarse ground pepper
Instructions
Combine the buttermilk, salt, Harissa, and Ras el Hanut and blend together. Pour into a large baking dish.  Put the rack of baby back ribs and bones ribs in and coat well.  
You may need to cut the rack in half to fit in the baking dish. Cover with plastic wrap.  Refrigerate  for about 6 hours.  Remove from refrigerator a least an hour before grilling .
Coat a grill with cooking spray.  Heat to about 400-500 degrees.  (Note:  Depending upon the size/thickness of your boneless ribs, less cooking time may be needed.) Place rack of ribs on grill.
Cover and cook slowly for about 8 minutes on side one getting nice grill marks.  Open the lid, reduce the heat to about 300 -350 and cook another 15 minutes.  Flip the ribs.  Using a pastry brush, coat liberally  the tops of the cooked side with BBQ sauce.  
Close lid (temperature about 300) and cooking another 20-30 minutes.  Coat this side with BBQ sauce.  Remove to a dish and cover with foil and let rest about 15 minutes.
WHISKEY HONEY DRIZZLE: In a small sauce pan over medium heat, combine the whiskey, soy sauce, honey, ketchup, ginger, paprika and pepper. Bring to a simmering boil. Cook for about 8 to 10 minutes to thicken stirring frequently.
These will be tender tasty ribs, but probably not 'fall off the bone.' Drizzle with the Whiskey Honey glaze or use as a dipping sauce.
Notes
Baby Back Ribs typically are more tender, hence, less cooking time.
You can substitute the Whiskey Honey Drizzle (glaze) for BBQ sauce on the cooked ribs. OR, you can have both!
https://allyskitchen.com/harissa-buttermilk-baby-back-ribs/
©ally's kitchen intellectual property