Roasted Veggie Egg Sandwich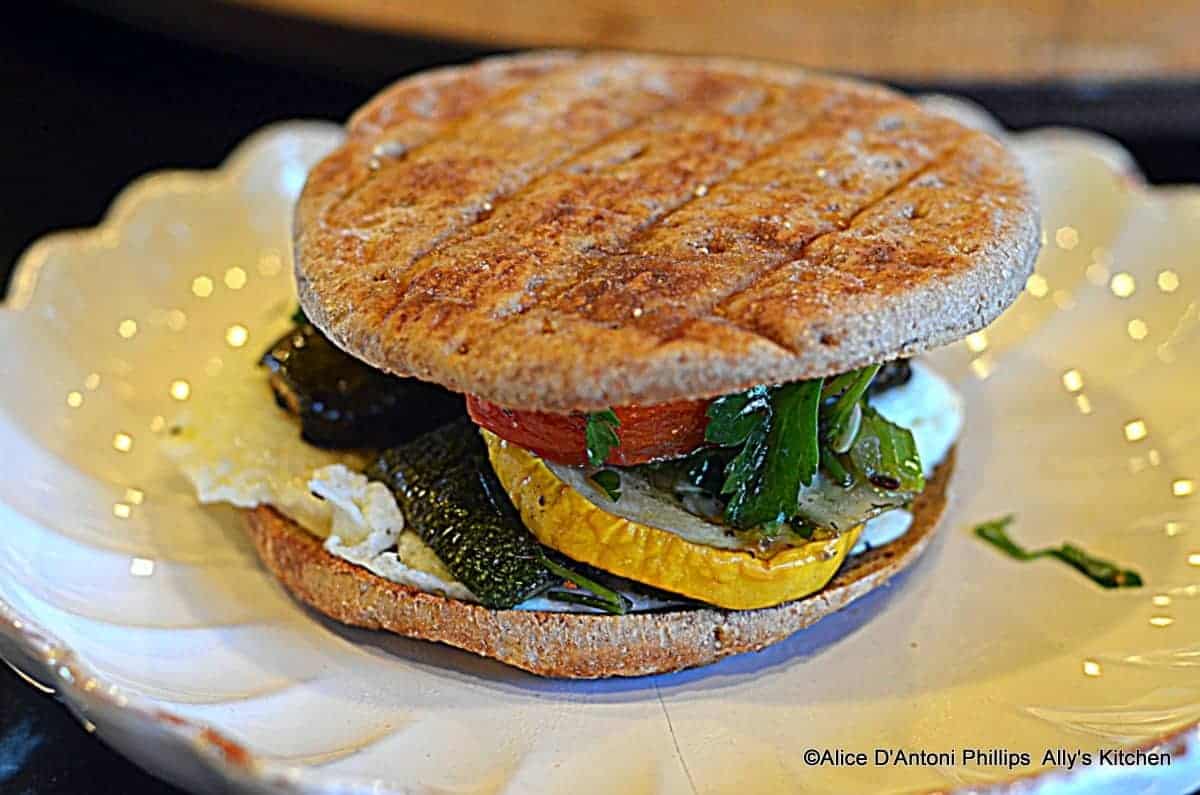 This idea, an egg sandwich the next morning, is great for using just a 'tad' of leftover veggies, salad, etc.
Breakfast Egg Sandwich Recipe
For making the easy breakfast egg sandwich you just need a few ingredients like roasted veggies or leftover veggies, salad etc. However, you don't need to particularly refrigerate the veggies before night, just the leftover veggies covered all night and came out on the counter in the morning, are more delicious than ever. So, if you are excited to make the easiest egg sandwich this might be the right choice for you or you can add Pineapple dates to your sandwich to give it a different taste.
Fried Egg Sandwich
A fried egg sandwich is yet another tasty sandwich in which you have to fry the eggs in low flame and then add it you the bun with some veggies and other spices or if you are in a mood to have some beef ribs why don't Slow cooker beef short rib sandwiches and get the beef, egg and veggie taste all at one time. Because when fried eggs are mixed with beef ribs you won't be able to toss them out.
Egg Sandwich Ideas
There are certain ways to make an egg sandwich so that your regular boring egg sandwich can be much more interesting and tasty to eat. However, if you are looking to serve it as a snack to your guests or want it to be present at the table at your party why not try making a French madame turkey sandwich, because it surely is a glorious turkey variation of a classic French sandwich. The sandwich is made with ham, turkey, and swiss cheese between the slices. Sounds jaw-dropping, right?
Breakfast Sandwich
Whenever we think of a breakfast sandwich we are looking for something that gives us the energy to survive the remaining day with potential and energy, and that is why breakfast energy is filled with food, it's delicious, easy to make and ready to heat at any time. Most of the stores serve it but in case you are making it at home, why not try making Lemon coconut cheesecake along with a breakfast sandwich for some sour and sweet taste.
How to Make an Egg Sandwich
The egg sandwich recipe is very easy to make, you just need some eggs, boil the eggs, trim your bread's edges, put some oil in a pan and add cumin to it. Or add butter or cheese for a better taste. Chop some of your favourite veggies and put them in between the slices along with some salt and pepper you can add some bacon strips, sliced span or fruit dish to your egg sandwich as well. However, if you like you can have Napa beef wraps with your sandwich as well.
Sandwich Recipe for Breakfast
The sandwich recipe for breakfast is some get going dish to make because it does not require many ingredients as well as effort. You just need your basic pantry for the same and some Soft boiled egg sandwiches, it is a healthy breakfast for all as it contains proteins in it. Or for an easy method, you can add your omelette into the bread slices and put it in a sandwich maker to heat up.
Easy Egg Sandwich
Easy egg sandwich means not many ingredients used and not much effort and that is why you can have it in the Brown bag lunches. The easy egg sandwiches are perfect for a midnight snack when you are hungry and looking for something easy to make and tasty to eat. The chips, crunchy salad, dill pickle spears can get along with the easy egg sandwich with a glass of milk on the other hand.
Best Egg Sandwich Recipe
The best egg sandwich recipe is the one that makes you lick your fingers and crave just one more sandwich. However, the best sandwich can be eaten with a cup of coffee in your snack along with some Pineapple Date Oatmeal cakies. Because when you crave for something while binge-watching nothing can beat the happiness of the best egg sandwich at that time.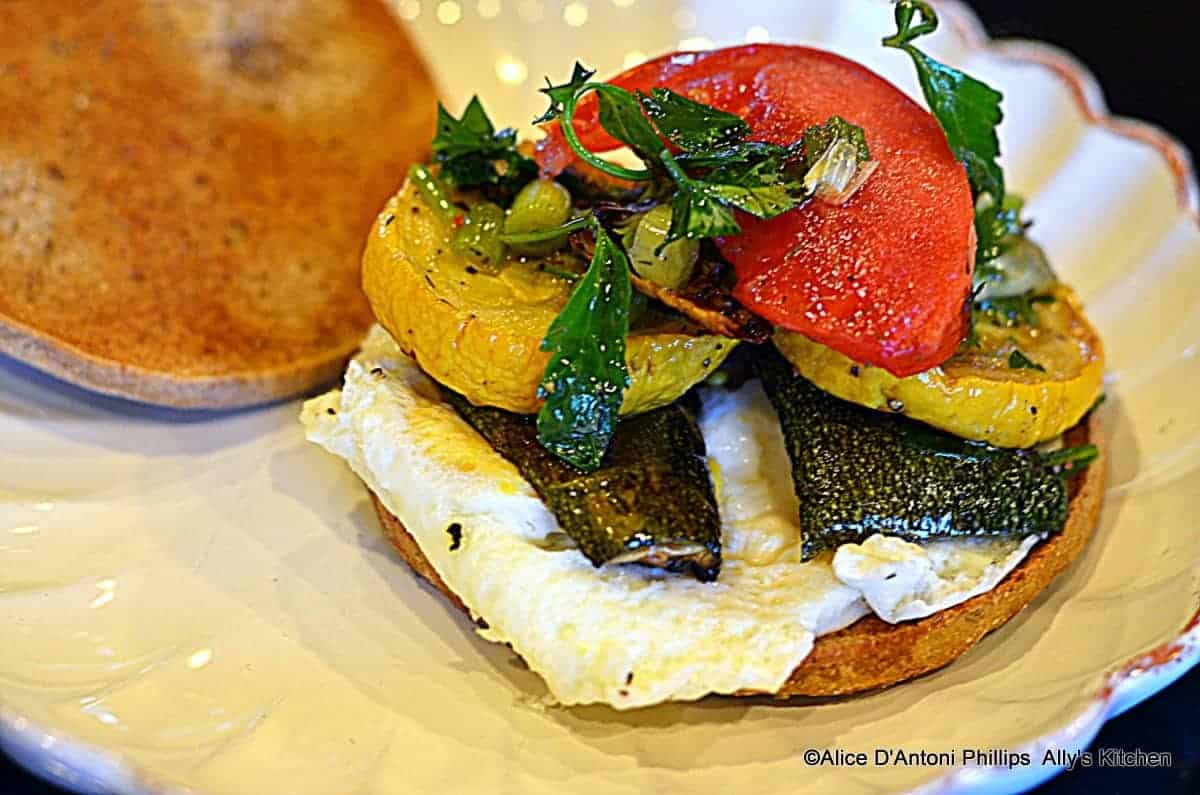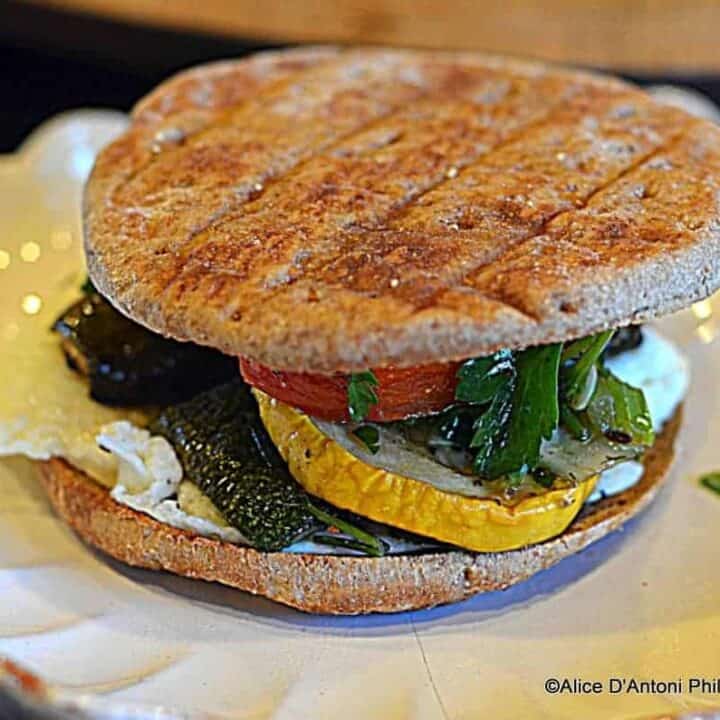 Roasted Veggie Egg Sandwich
This idea, an egg sandwich the next morning, is great for using just a 'tad' of leftover veggies, salad, etc.
Ingredients
2 tbl softened butter
2 sandwich thins
2 eggs
1 cup leftover roasted veggies (I had tomato/cuke and roasted zuchhini, squash, onions)
Sea Salt & Pepper to taste
Instructions
Butter the sandwich thins with 1 tablespoon of the butter. Put in broiler and toast on one side only. In a skillet melt the remaining butter and fry the eggs breaking the yolk & making a pancake flat egg.

Build your sandwich putting the egg on first then stacking your veggies and topping with the remaining piece of toasted bread.