Seems that many times when I cook for only Ben and me, there's always just a 'tad' leftover of a few things, and when it's a cucumber and tomato salad and roasted veggies, I just don't have the heart to toss them out, although there's not enough there to make a real difference for the next real 'meal'….soooooooooooooo, this is one idea, an egg sandwich the next morning, for using just a 'tad' of leftover veggies, salad, etc.
I didn't even refrigerate the veggies overnight, just covered them with plastic wrap, left them on the counter, and they were even more delicious for the morning egg sandwich!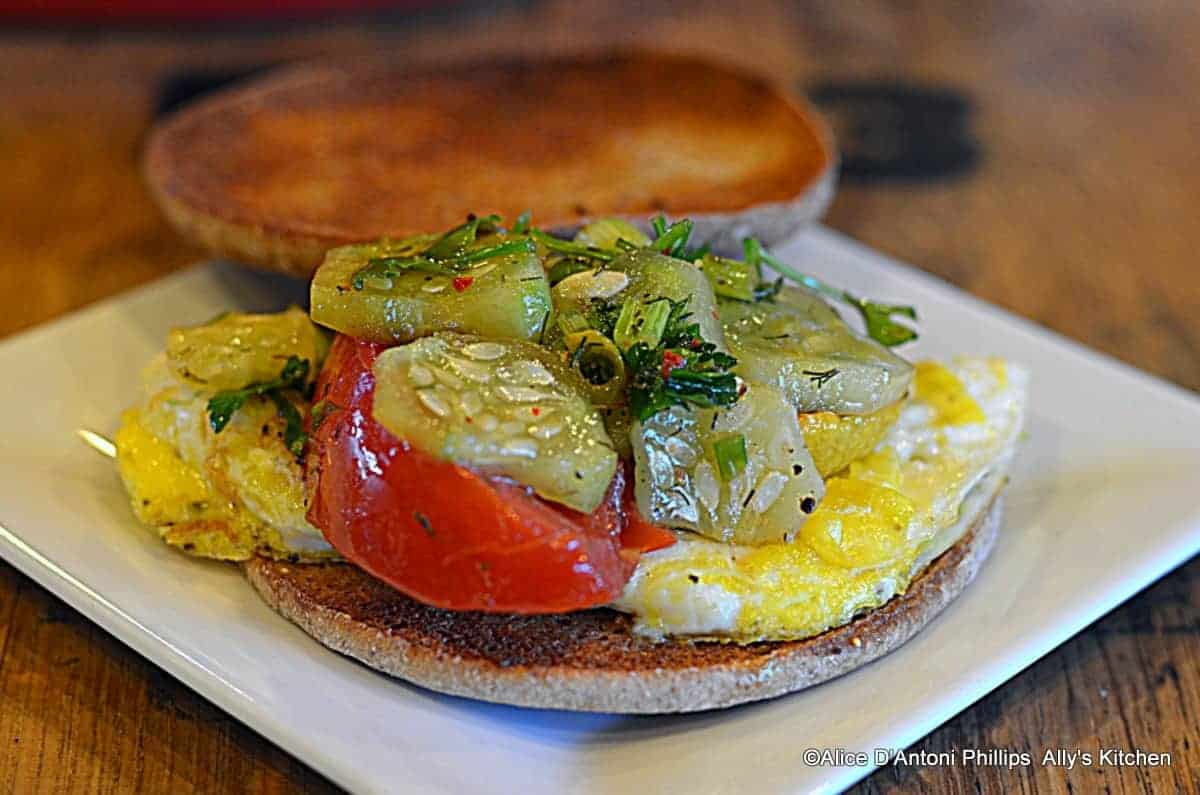 What you need:
2 tbl softened butter
2 sandwich thins
2 eggs
1 cup leftover roasted veggies (I had tomato/cuke and roasted zuchhini, squash, onions)
Sea Salt & Pepper to taste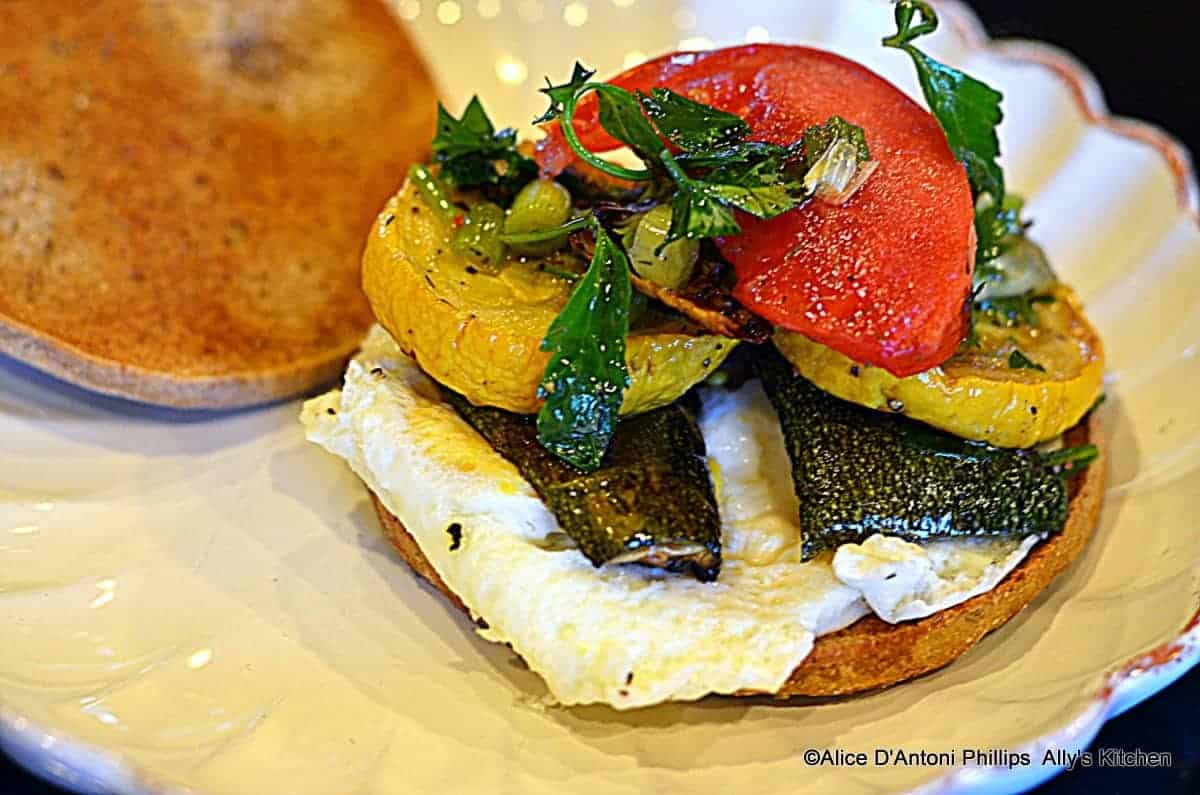 What you do:
Butter the sandwich thins with 1 tablespoon of the butter. Put in broiler and toast on one side only. In a skillet melt the remaining butter and fry the eggs breaking the yolk & making a pancake flat egg.
Build your sandwich putting the egg on first then stacking your veggies and topping with the remaining piece of toasted bread.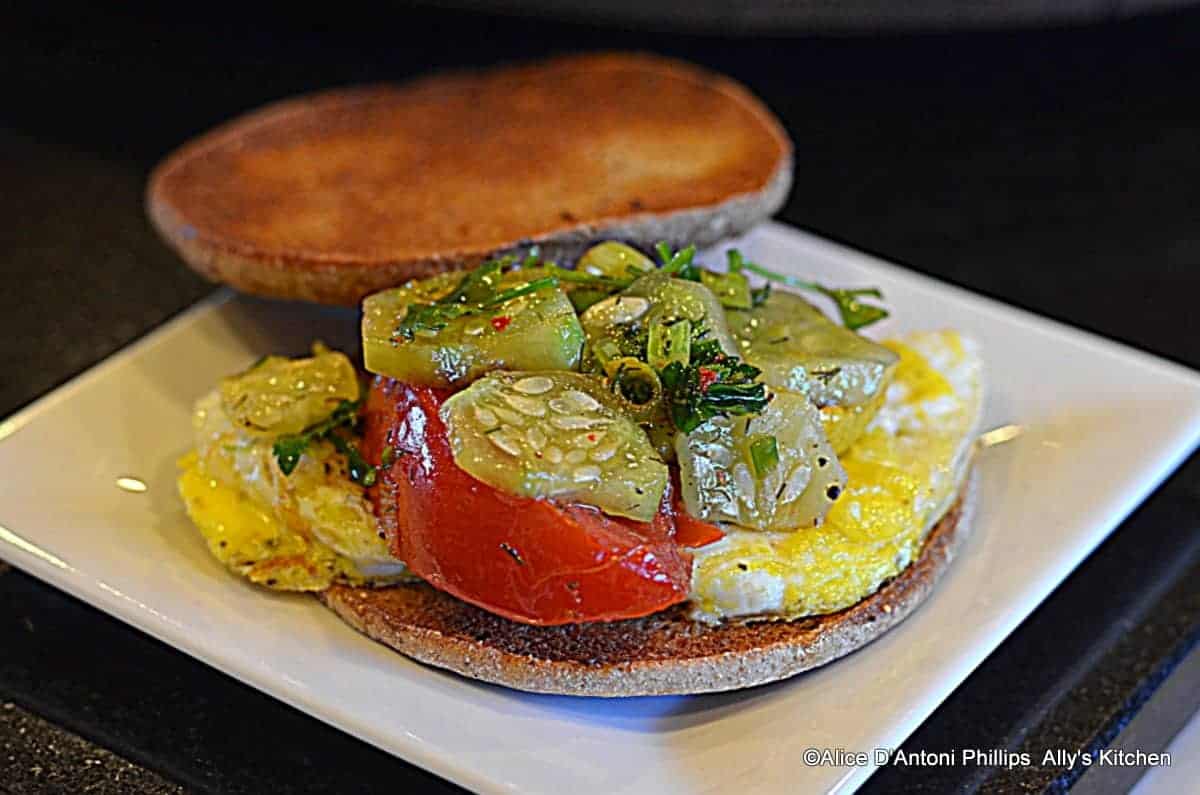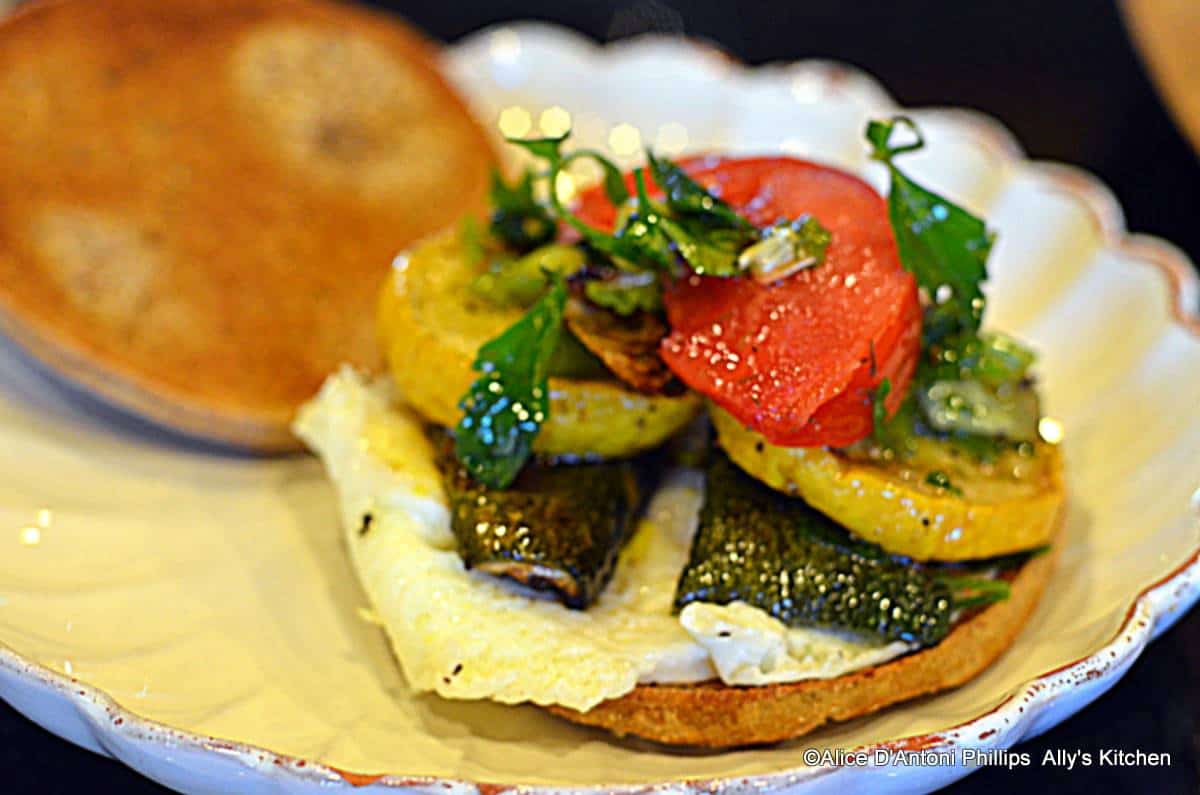 ©Alice D'Antoni Phillips Ally's Kitchen