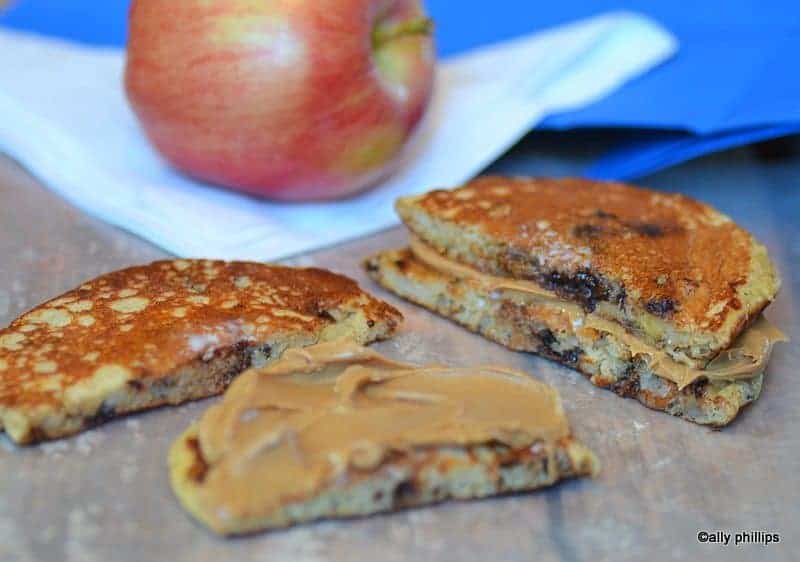 Brown bag lunches can really be creative and different. Just kind of think outside the bag when you're pulling together healthy and versatile eats for work or school. Besides being better for you, it's usually much less money. Just think of what you might save simply brown bagging it a couple of days a week!
There are other fun things you can do to make lunch fun~buy the small colored gift bags (usually about 50 cents or less) at the big box stores, like WallyWorld, Do you save birthday and holiday gift bags? (Yep, I do!) Then use those, too. I mean put a sparkle in your day. Imagine the conversation you'll be starting. And, if you're using that brown bag, hey, take out some markers and do a grooovy design!
Some other fun things to do when packing lunches for your kids, your lover, your bestie, or you!
1. Write a short sweet note. We all can use extra kind words!
2. Put a cute photo in there. Something that brings a mid-day smile!
3. Tie a ribbon around the sandwich you've wrapped~yep, a bow!
4. Get a 3×5 index card. Make it a 'free coupon' for whatever~back rub, food rub, emptying the dishwasher~get creative!
5. Make a surcie skewer: Take a short skewer (say 3″ long) and do something fancy~bites of melon, cherry tomatoes, grapes, fruit, olives, cheese, etc.~roll it in a piece of foil, no peeking until lunch!
I've got lots of ideas and I know you do, too~I'd LOVE LOVE TO HEAR THEM!
You want to see me in action making 5 brown bags for each day of the week? Well, check out this video. Then there are a few more ideas when you scroll on down. And, remember, these are just ideas~figure out a way to get these cool flavors in a plastic bag or wrapped in your wax paper! Hey, life's too short to have boring brown bags!
xo ~peace & namaste~ ally
grilled cheese pizza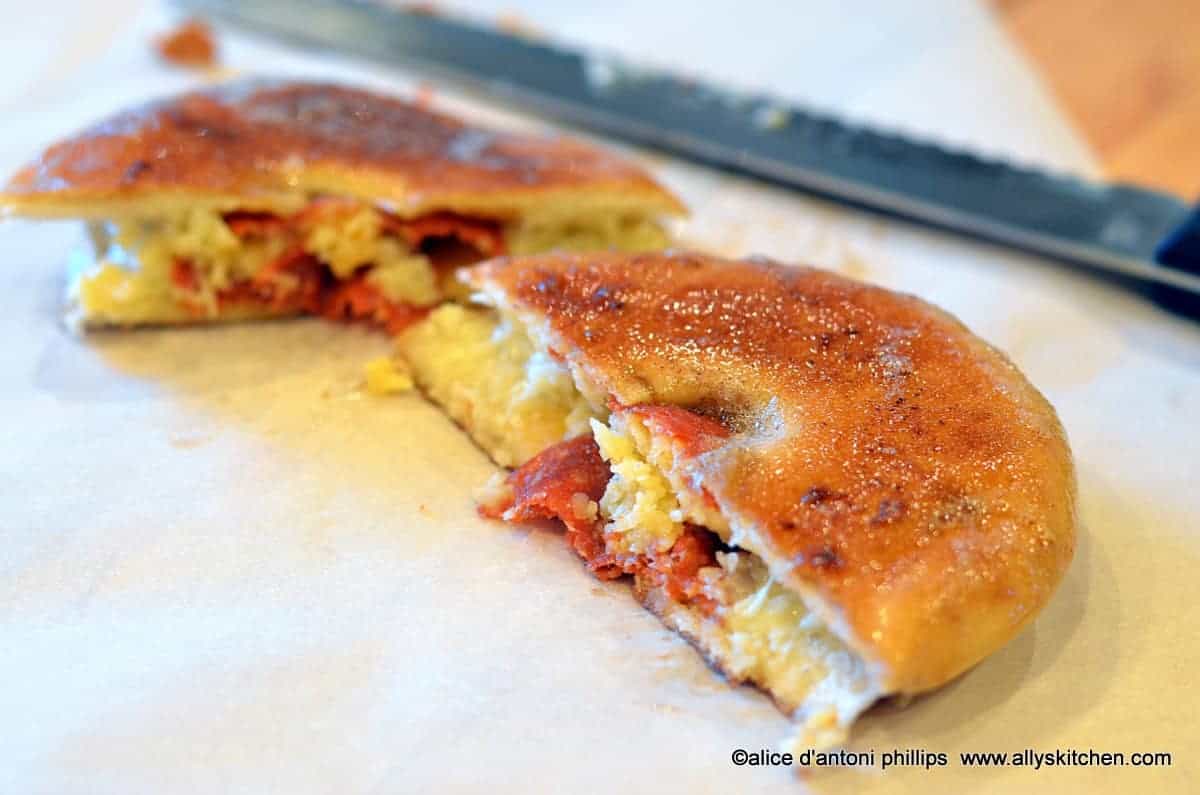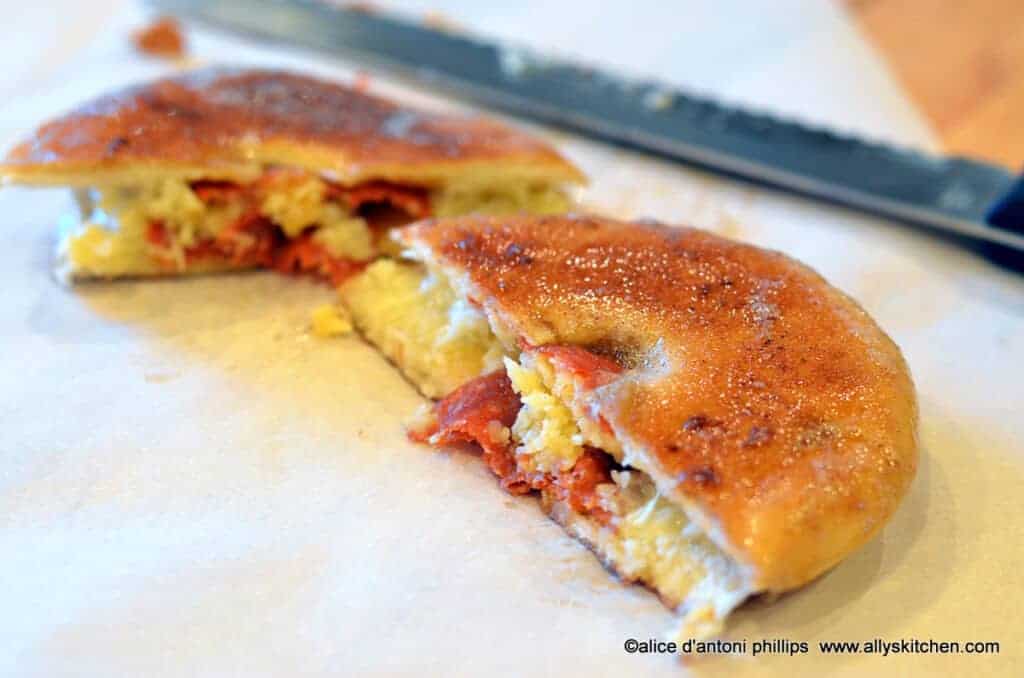 hamburger bun baby pizza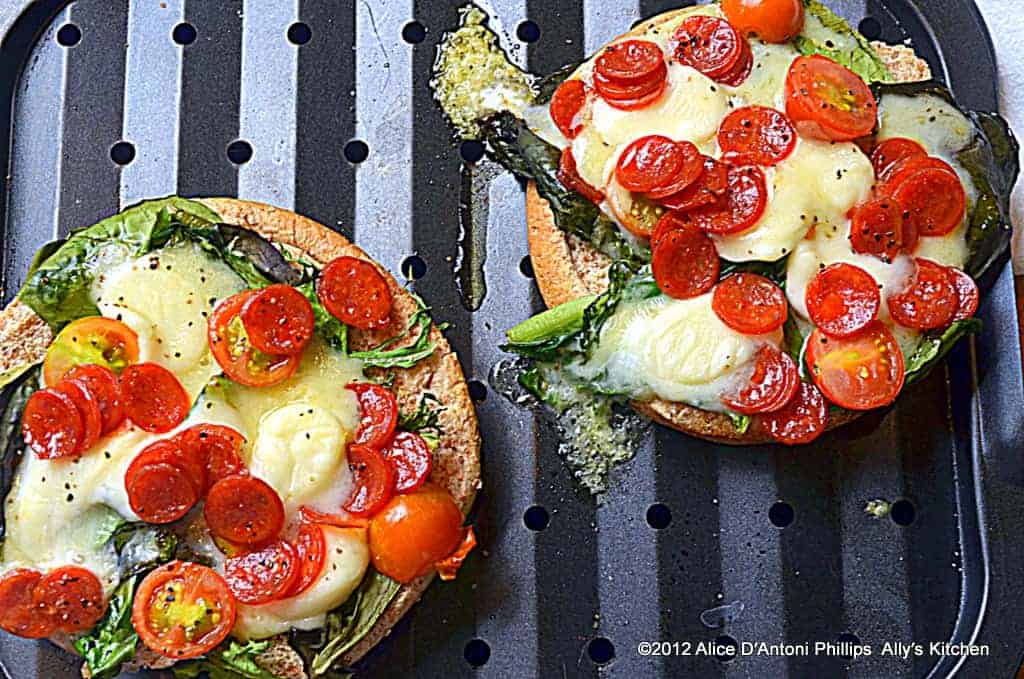 caprese sandwich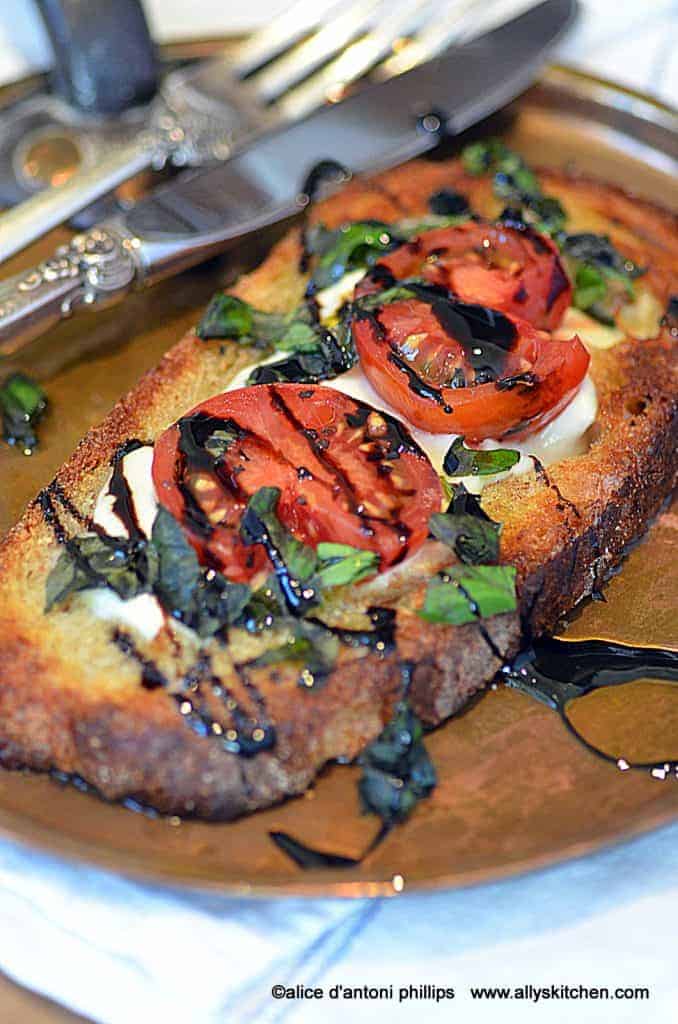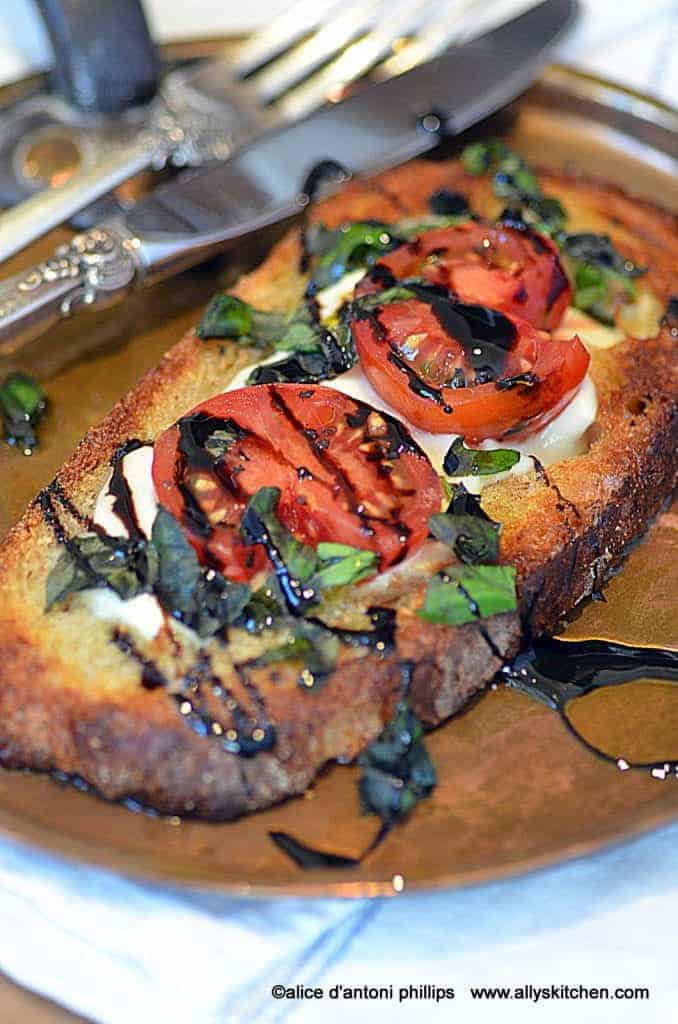 spicy salamin & red onion fold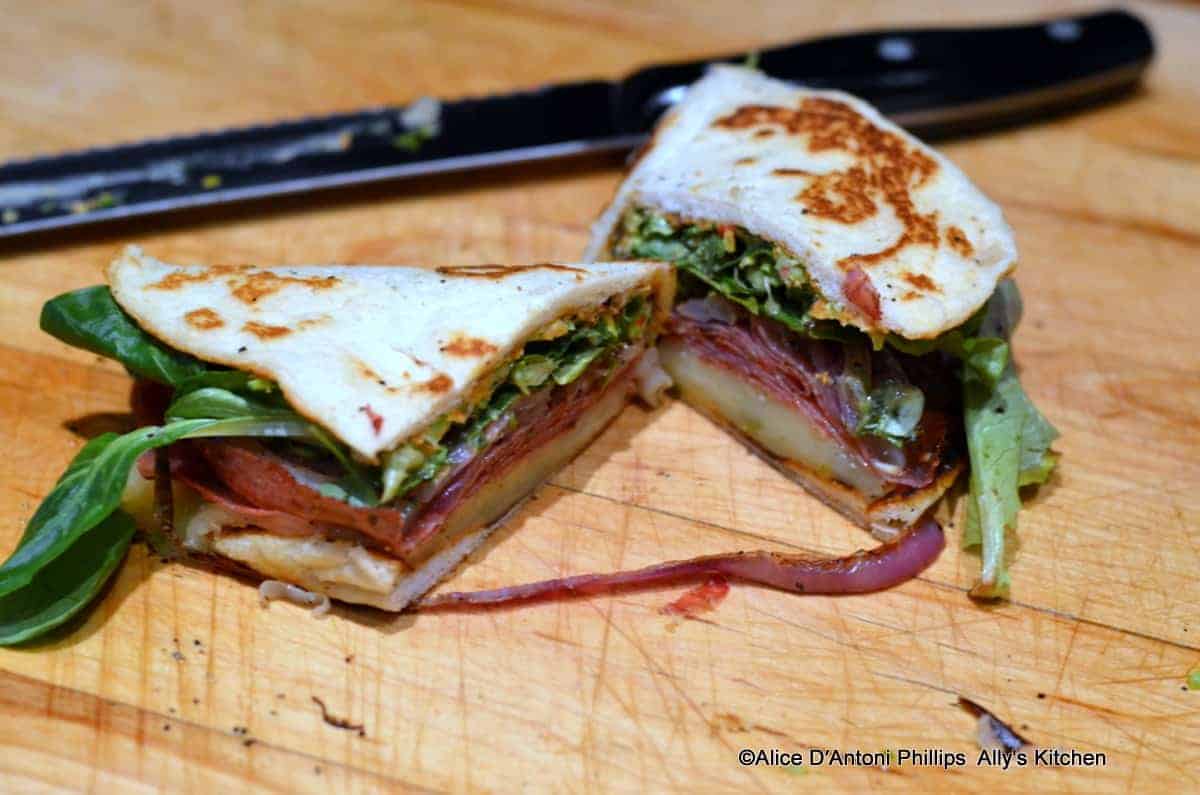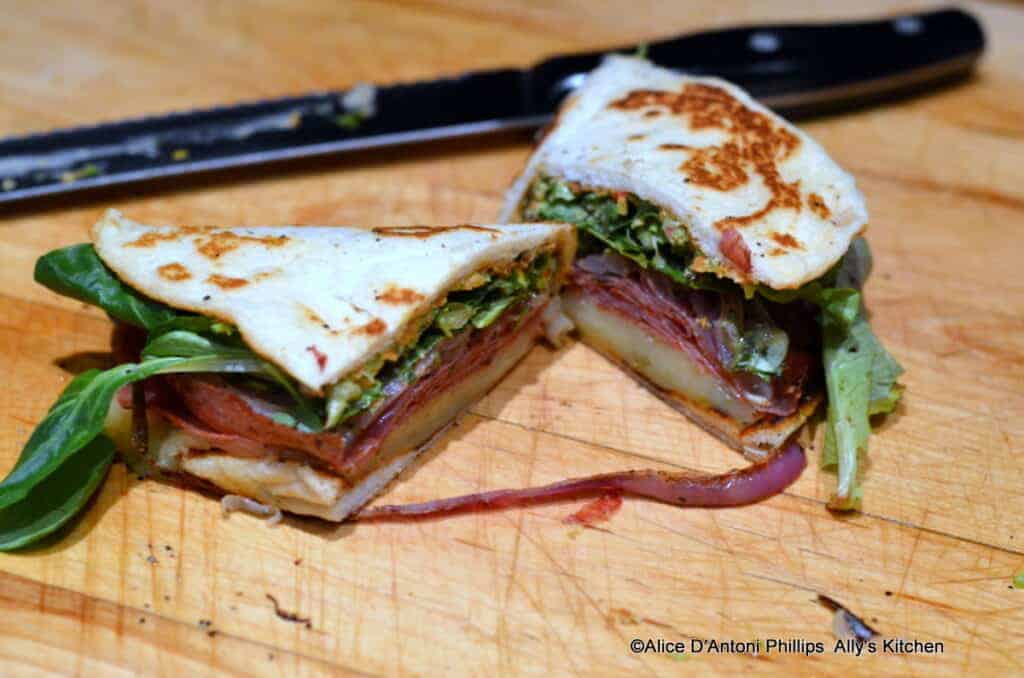 waffle chicken ciambella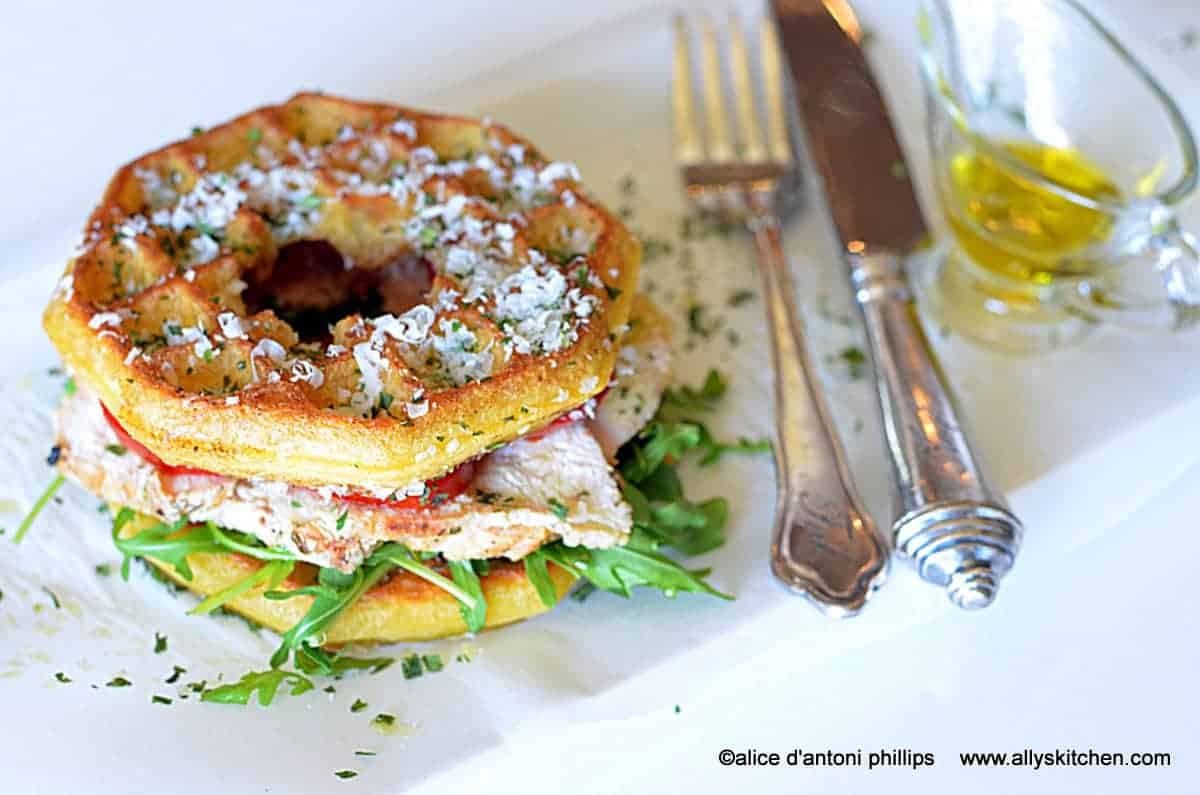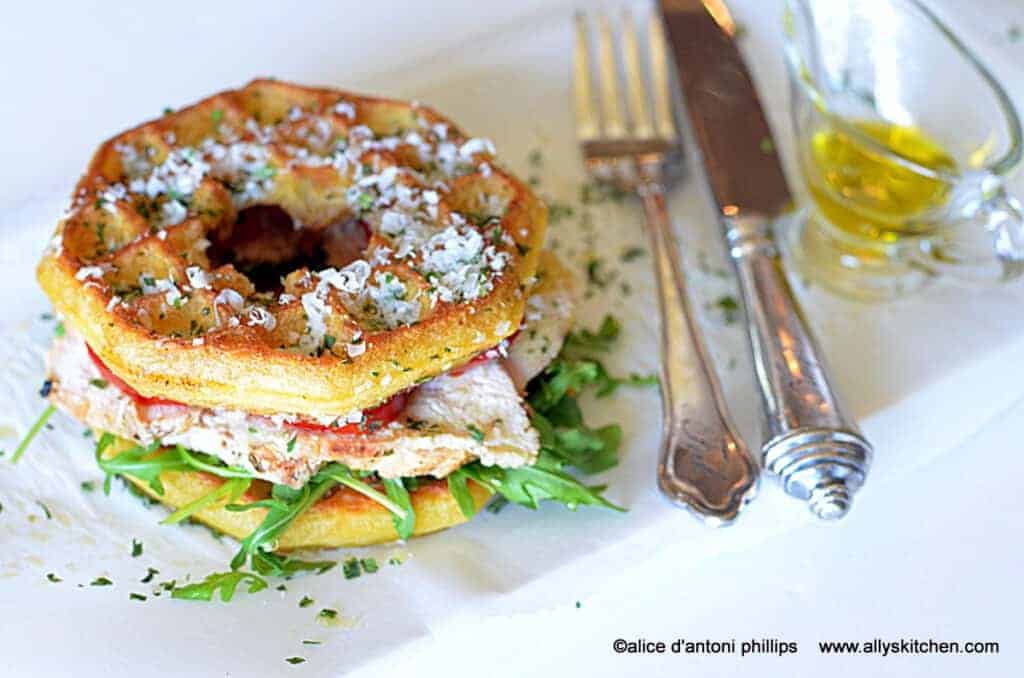 soft boiled egg sandwich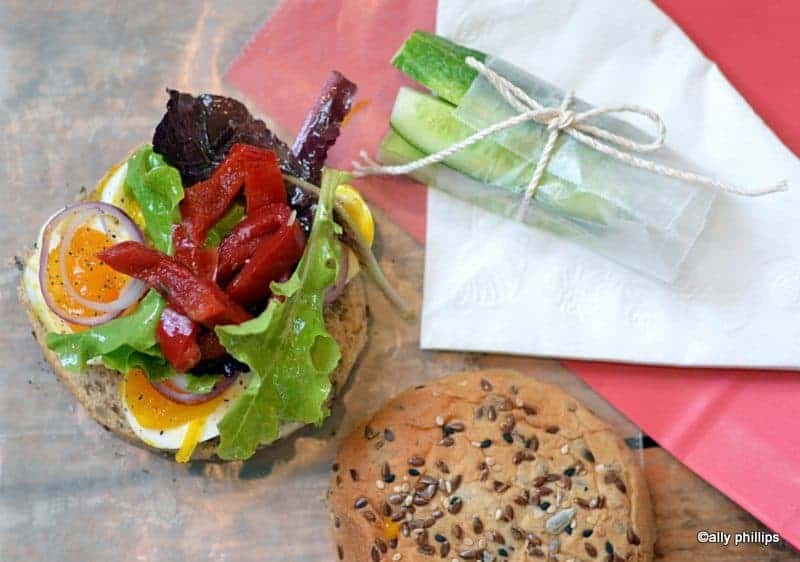 banana dipper pancake sandwich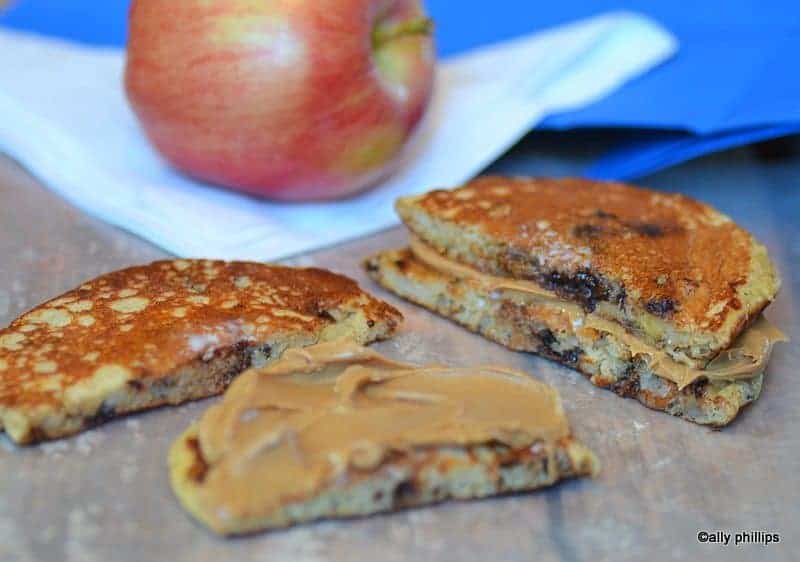 hippie peanut butter ideas (chocolate chips, mandarin oranges & balsamic drizzle, walnuts, cranberries): sorry no 'recipe' … just look at the picture & you'll know!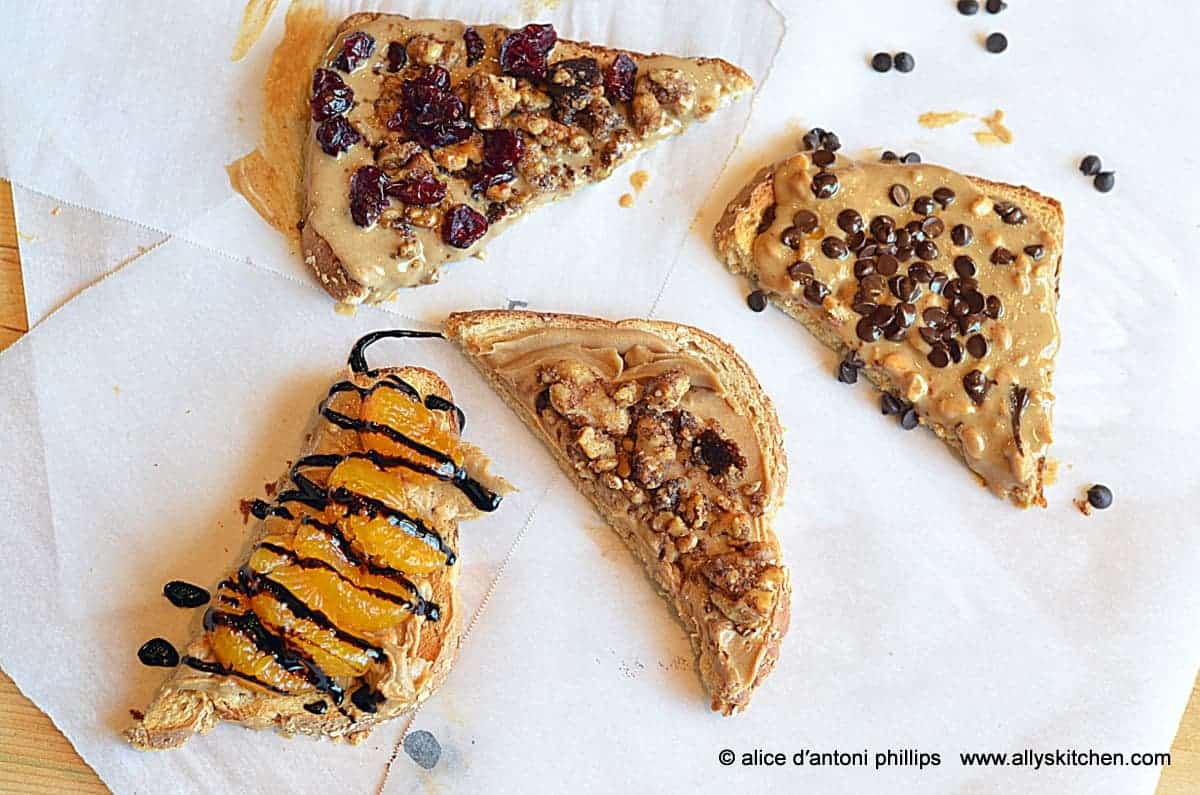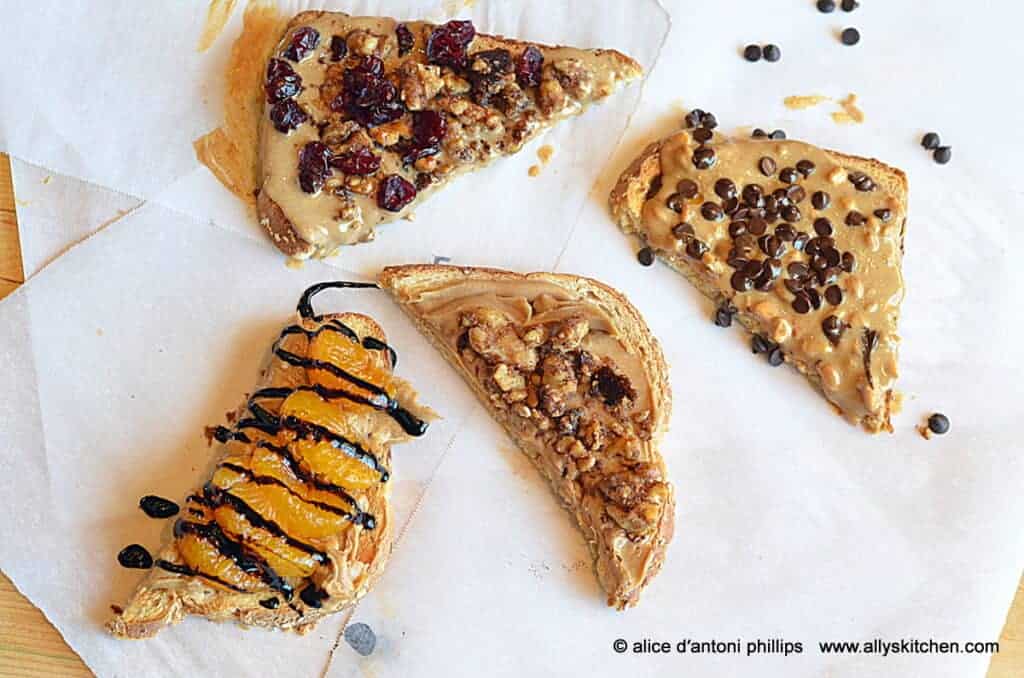 ham & baby swiss on rye