Crunchy Yeast Buttermilk White Bread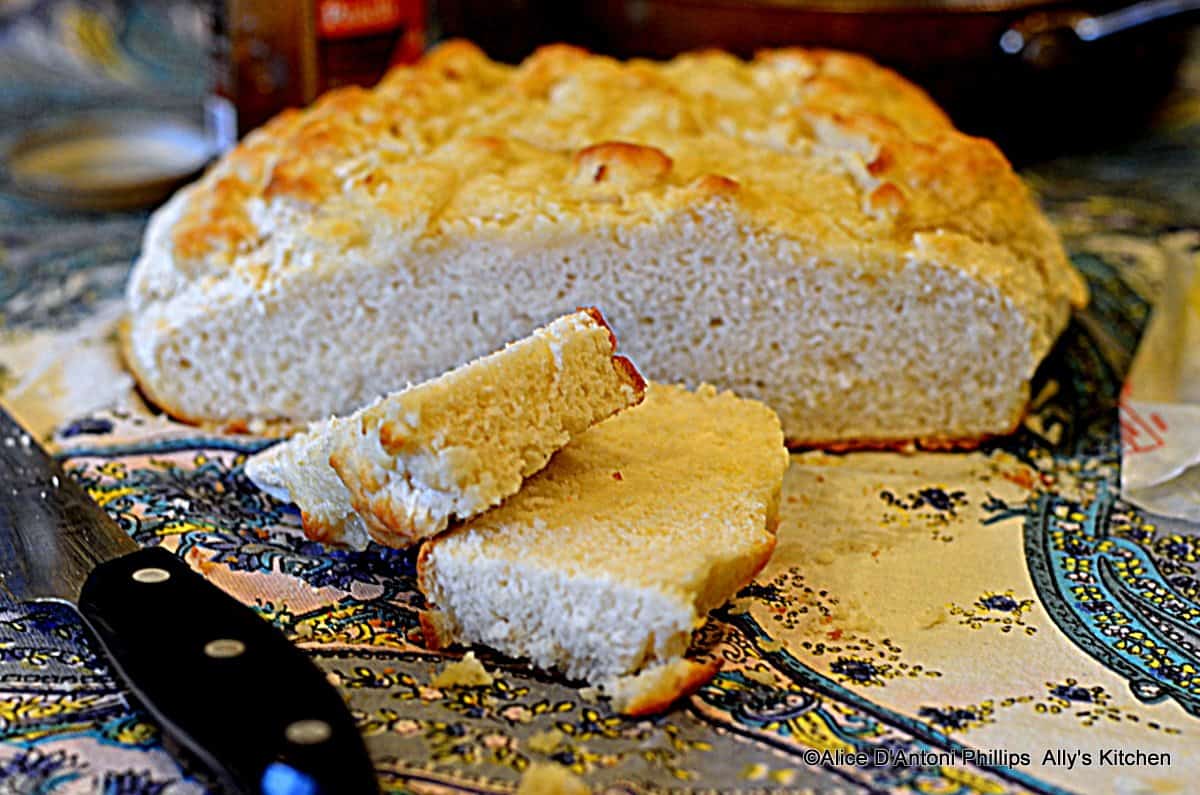 What I'm finding about bread-making is that it's not as hard as you think!  Now, I do mine the ol' fashioned way~~knead with my hands~~don't even own a bread-making machine!  There's just something tactile and luscious about getting your hands into the sticky dough, flicking on more flour, pushing and folding, using the heels of your hands, and working the dough until you just know it's at the perfection stage.  I think it's a matter of practice, so enjoy the journey of seeing your technique evolve and your bread get better and better~~nothing like good bread-making for reducing stress, infusing love for the family or whomever's going to eat it, and having the most seductive aromas waft through your home!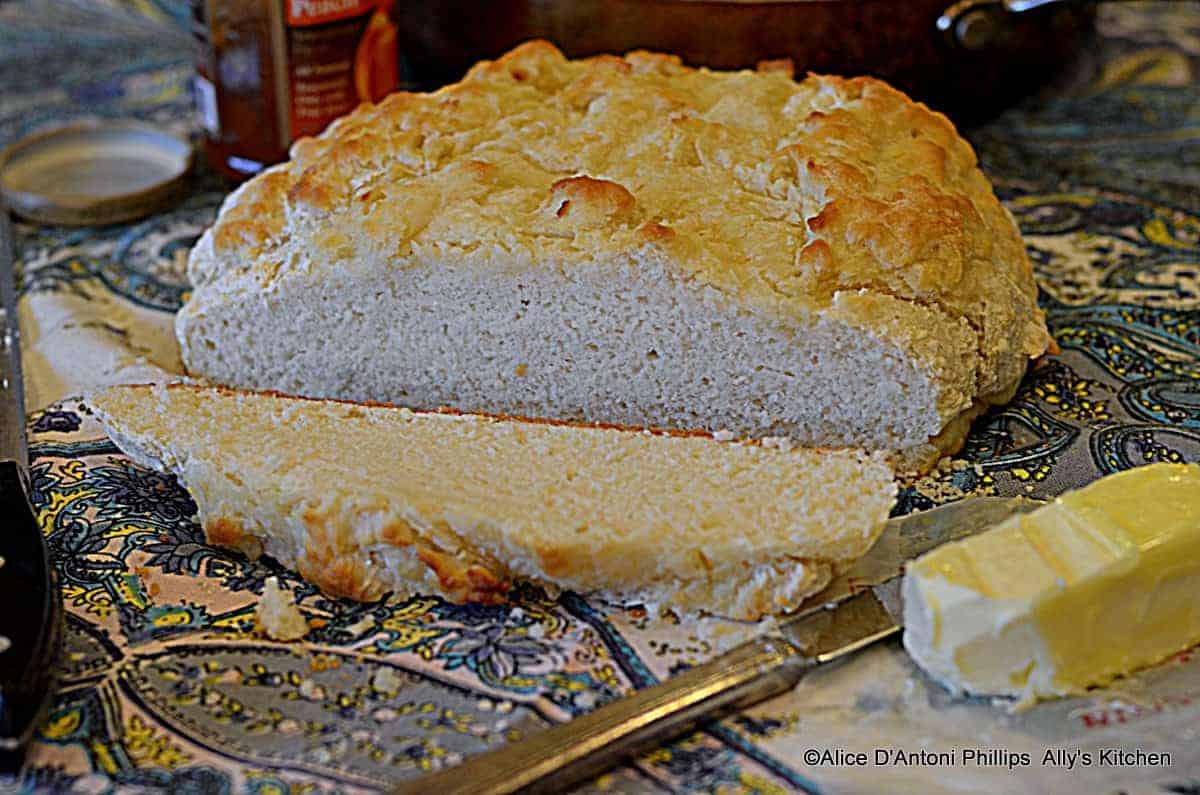 Makes:  One good size 'loaf' (flattened shape) of bread
Preheat Oven to 400 
What you need:
½ cup warm water (110-120 degrees)
1 package dry fast-rising yeast
3 ½ cup self-rising flour (divided)
½ teaspoon sea salt
1 1/3 cups buttermilk (microwave about 15-20  seconds to take off chill)
1 egg (optional egg wash using just the egg white or beating the egg)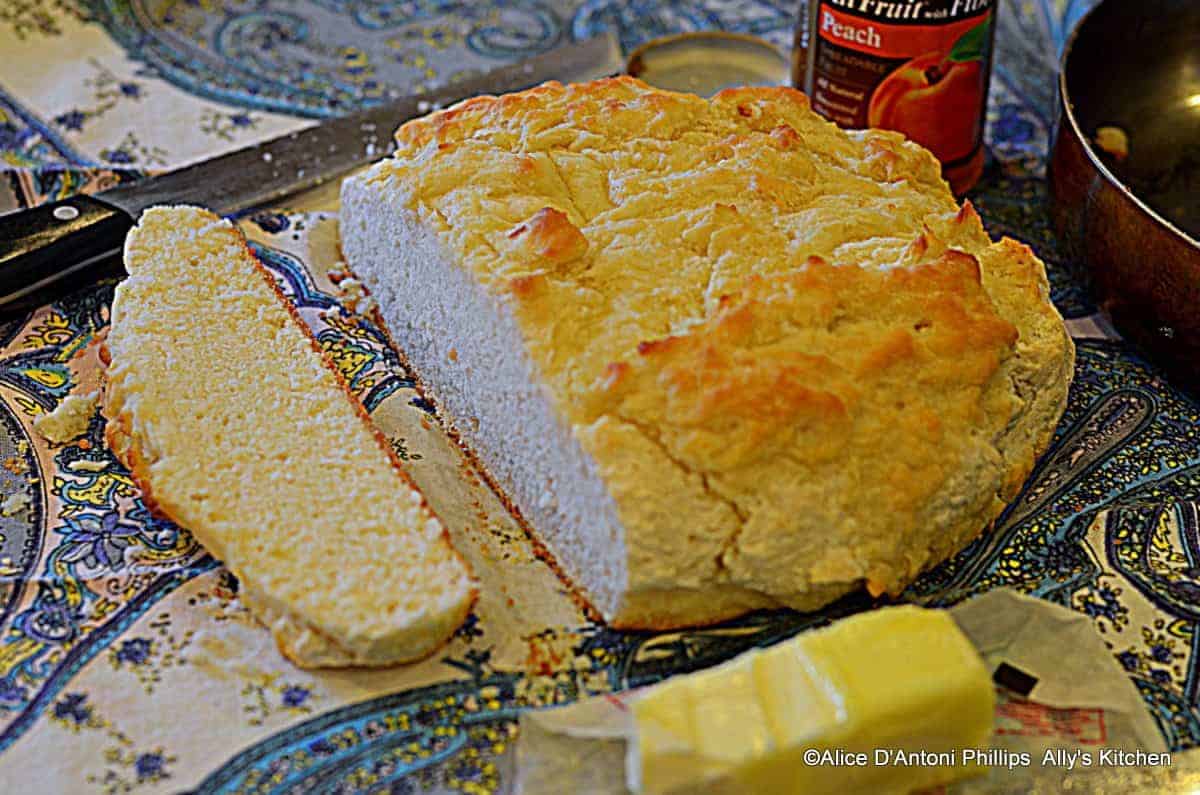 What you do:
Combine the warm water and dry yeast in a glass cup and let it sit.  Meanwhile, in a large mixing bowl, combine 3 cups of flour and salt and whisk together..  Add the water/yeast and the buttermilk and blend well with a spatula or wooden spoon.  The dough will be thick and gooey.
Sprinkle about ¼ cup of flour on top and knead the dough in the bowl with your hands about a minute then repeat with the other ¼ cup of flour kneading another minute or so.
Dump dough on a parchment-paper covered cookie sheet (or a large well-greased heavy cast iron skillet) and shape into a 'loaf' making sure the dough is only about 1 ½  to 2 inches thick. Optional:  Using a pastry brush coat top with an egg wash.
Bake in a preheated 400 oven about 22-25 minutes.  Remove and let cool a few minutes then tear off and dig in!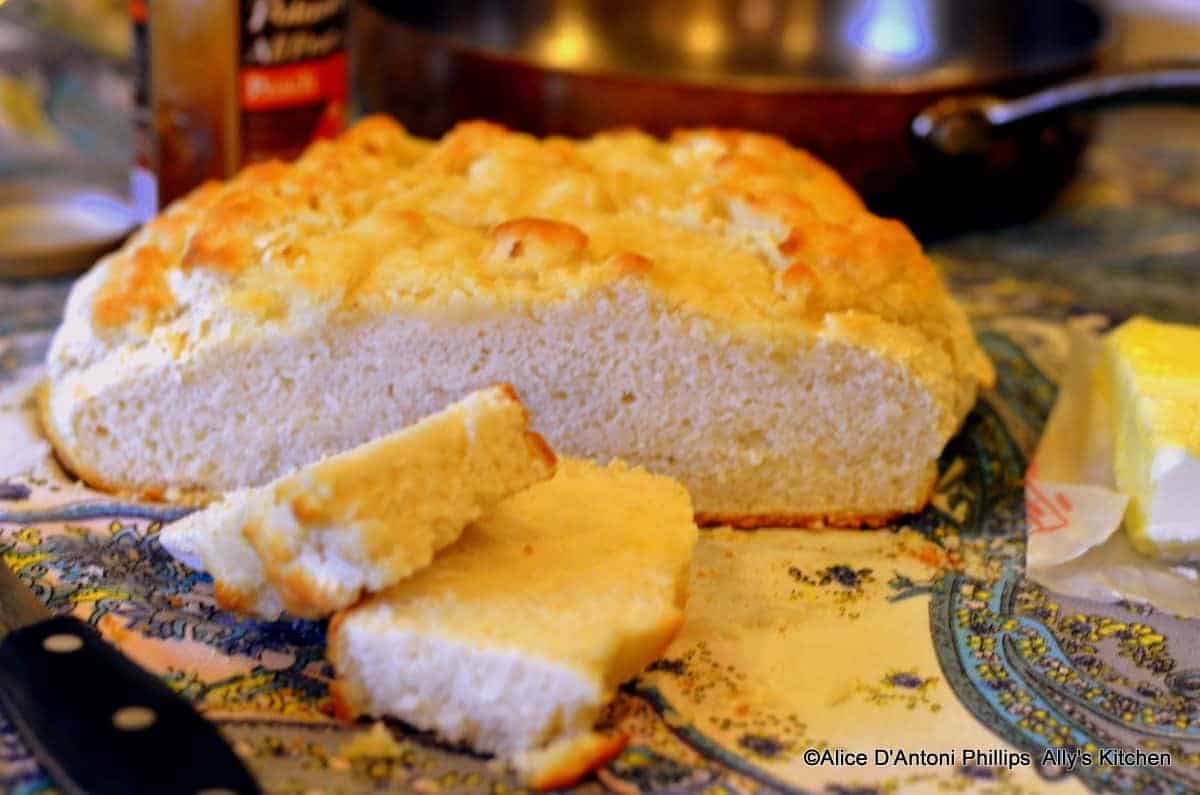 ©Alice D'Antoni Phillips  Ally's Kitchen