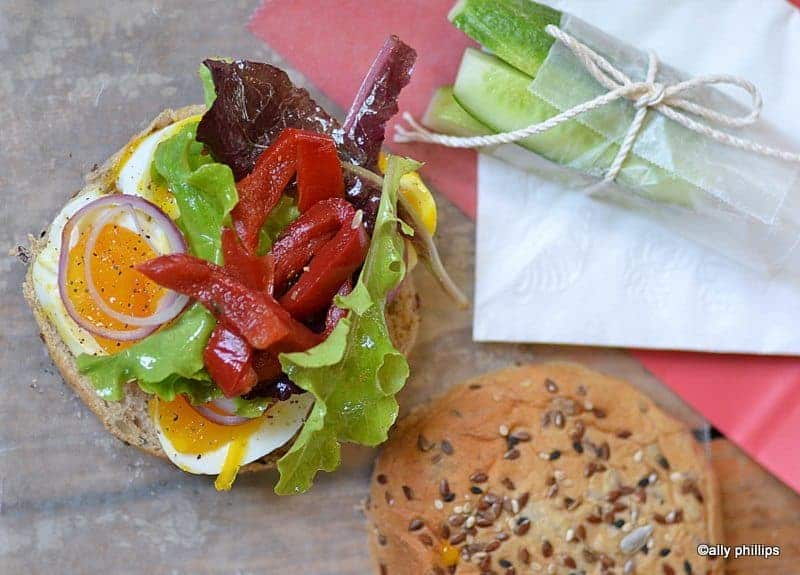 One of the hardest things I had to master in cooking has been making the perfect soft boiled egg. I mean it's the kind of egg that's cooked in the shell an once peeled and sliced into you have a tender creamy yolk that sometimes has a slight ooze or even a trickling ooze.
Sounds crazy but the seemingly simplest of 'recipes', if you call making a soft boiled egg a recipe, can be the trickiest. So I learned this technique from Ben, my husband, yes, the master soft boiler~so adept and masterful at the cooking the egg in this fashion.
This soft boiled egg sandwich needs very little on it other than some greens and a few other pretty eats. I don't even add condiments like mayonnaise because I don't want to tamper with the taste of the velvety egg~I want it in all its glory. And, be sure to buy them organic. And, if you can get something authentically from the chicken and the farm, you know when those eggs are speckled, blue or even a greenish tinted shell, then you'll be experiencing nirvana!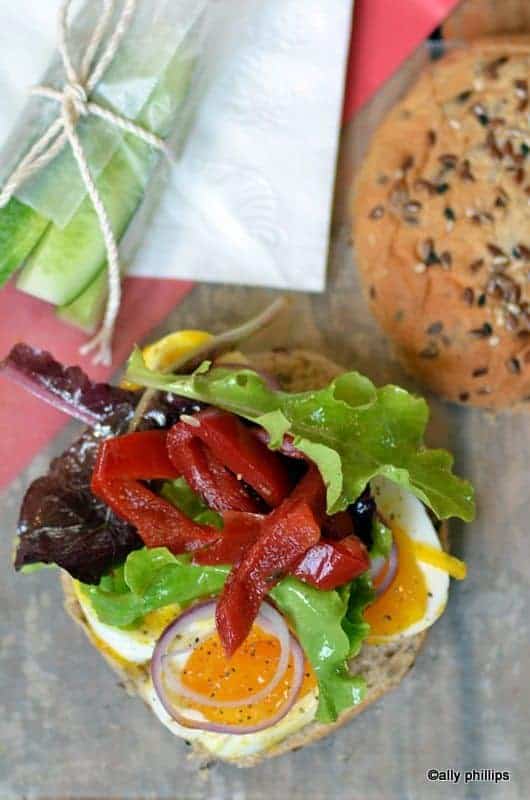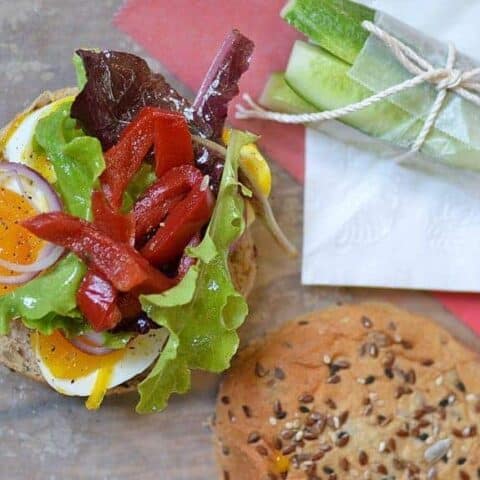 soft boiled egg sandwich
Ingredients
2 organic eggs, room temperature
1 artisan bun
1/2 cup tender small greens, arugula, European, etc., loosely packed
1 tsp. extra virgin olive oil
3-4 small thin purple onion ring slices
1/4 cup roasted red pepper slices (found at salad deli or in jars pre-packaged)
Sea Salt & Pepper to taste
Instructions
Bring a small pot of water, enough to cover the eggs, to a boil over high heat. Gently slide in the eggs (put them on a spoon to submerge them).
!
Cover with a lid (askew to let steam escape) and boil for 4 1/2-5 minutes. Using a slotted spoon, remove the eggs and let them cool completely. Peel and slice into 3-4 round pieces.
!
Put the eggs on the bottom bun; season to taste with salt and pepper. Add the onions, greens, drizzle with the olive oil, then top with the sliced peppers. Add the top of the bun.
!
Smoosh down just a tad. Hold in both hands. Look at the #prettyeating #healthyeating and open wide for that first bite!