Pineapple Date Oatmeal Cakies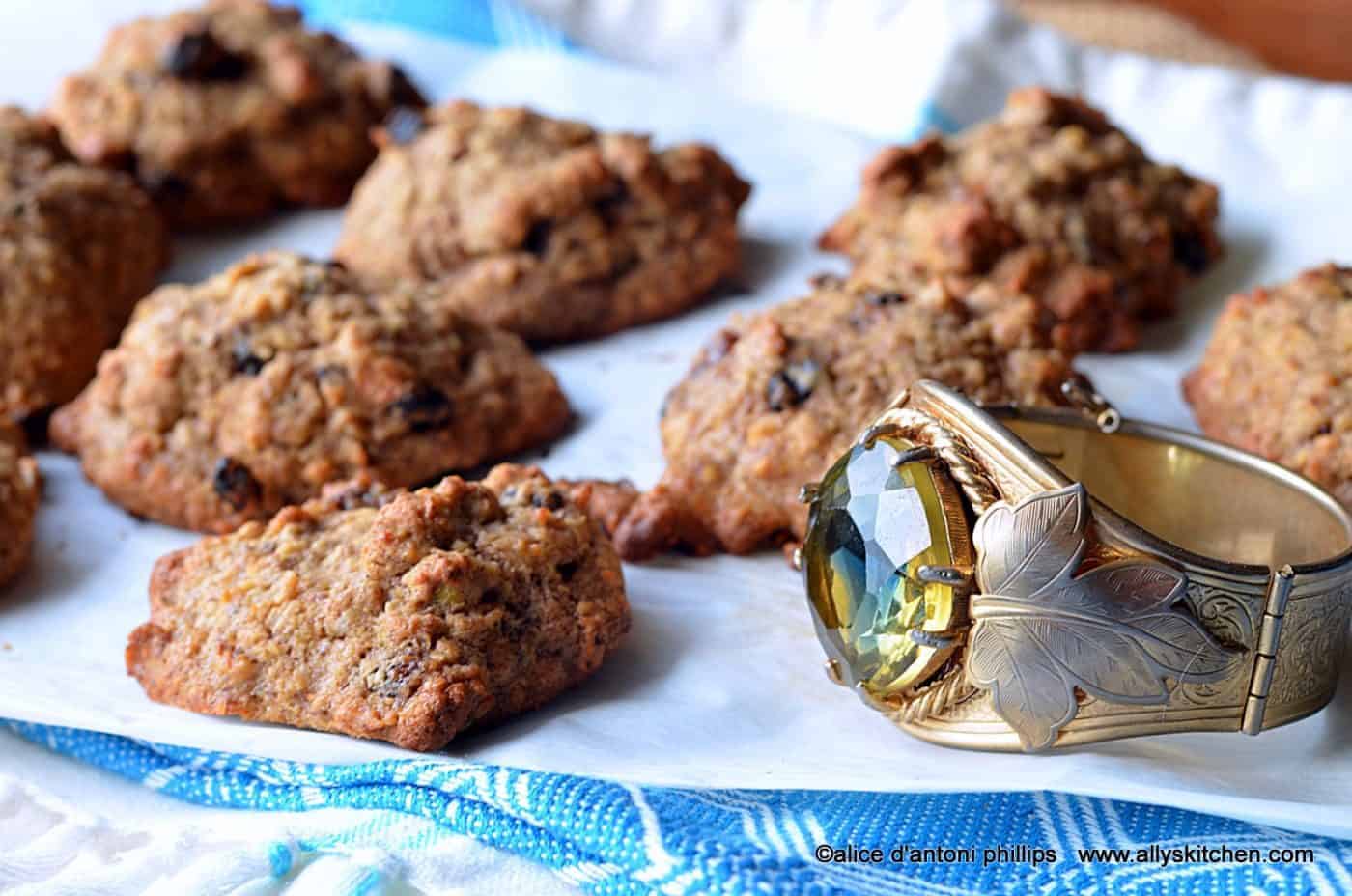 Pineapple Date Oatmeal Cakies is a creative pairing that may leave you longing for a beach.
Pineapple Cookies
You know, pineapple is one of the most delicious tropical fruits ever. It helps in boosting your immunity and also improves digestion. So why not make cookies with pineapples? In this recipe, pineapple single-handedly takes the spotlight. You can make pineapple cookies with pineapple puree, almond flour, milk, butter, sugar, and vanilla extract. Trust me! It's so soft and delicious; it's like eating a low-calorie pineapple pie. You can devour it just the way it is, or you can have it along with a soft boiled egg sandwich for lunch. Either way, it's a win-win. It's a simple and delicious recipe!
Healthy Pineapple Oatmeal Cookies
Did you know you can pair oats with anything, and it will come out just fine? One of them includes baking a pineapple oatmeal cookie. If you haven't tried it yet, you must try these cookies. These cookies are rich in antioxidants and are very healthy. So try out this recipe and see how it works out for you!
Oatmeal Raisin Pineapple Cookies
This recipe is a take on how to make an essential oatmeal raisin cookie into something very delicious. Not everybody is an excellent fan of oatmeal raisin cookies; what other way is there to make it better? Just add pineapple to it. It will come out great! When you bite into it, you'll get a healthy bite of pineapple chunks and raisins along with the goodness of oats; it's heavenly!
Canned Pineapple Oatmeal Cookies
You could tweak the average oatmeal coconut cookies into something like a pineapple-infused oatmeal cookie; when you bite into it, you'll get transported to Hawaii sipping your favorite Pina colada! Very simple, and it exactly tastes like Pina colada. All you need is Oat flour, pineapple, and coconut milk. You'll never go back to having the conventional Pina colada ever! You can't help yourself craving for one more.
Tropical Oatmeal Cookies
Oatmeal keeps you satiated for a long time. No matter if you're eating it as plain oatmeal or granola bars or cakes. It always delivers its nutrients regardless of the different ways it's been prepared. Tropical fruits like pineapple blend with oatmeal nicely to give great low twist cookies, but if you want something sweet and spicy, you can try Cayenne Spiced Oatmeal Chocolate Cakies. All you have to do is replace pineapple with unsweetened chocolate and add Cayenne instead of sugar. It will taste just perfect!
Date Filled Oatmeal Cookies
Oatmeal itself has a list of health benefits; when you make cookies with dates in them, it's beyond words! It's highly nutritious, high in fiber, iron, and antioxidants. It also gives a natural sweetness to the cookies, so you need not add extra sugar. These date-filled cookies are chewy and delicious; you could swap Haifa celery date salad with date-filled oatmeal cookies. It's worth every bite!
Oatmeal Date Raisin Cookies
Are you planning to prepare butternut squash & corn pasta for dinner? Looking for a dessert or something sweet to pair it with but keep it light. Try some nutritious, antioxidants-filled Oatmeal dates and raisin cookies. It is so good you'll get a lot of compliments for preparing it. Give it a try! You'll love it!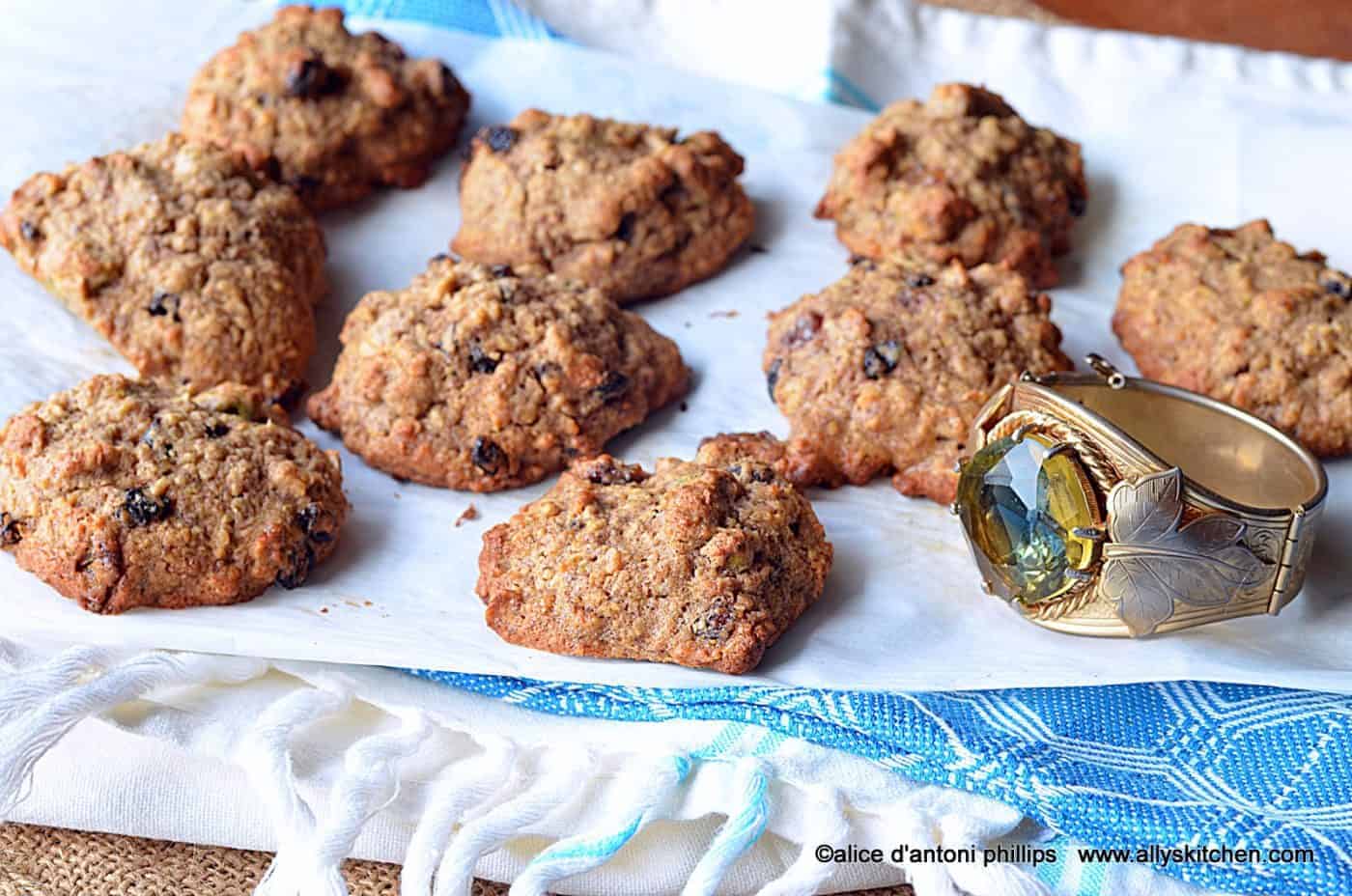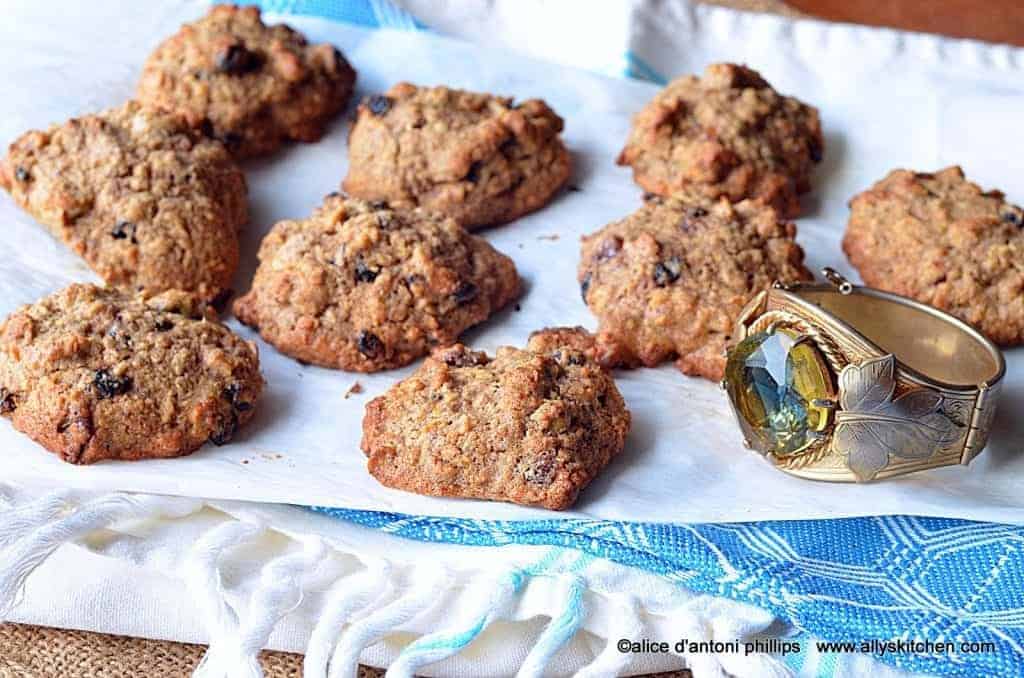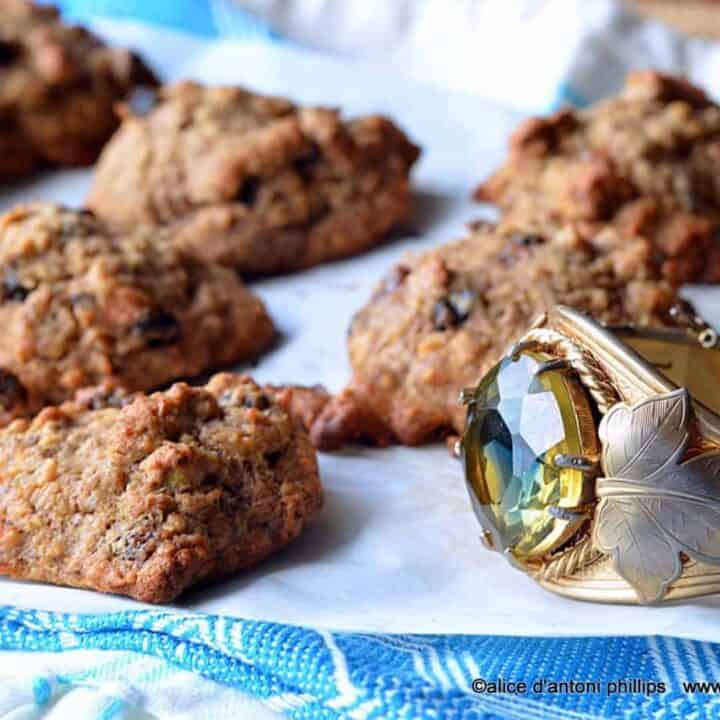 Pineapple Date Oatmeal Cakies
Yield: Makes: 3 to 3 ½ dozen

Pineapple Date Oatmeal Cakies is a creative pairing that may leave you longing for a beach.
Ingredients
Preheat oven to 350
2/3 cup dark brown sugar
8 Tbl. butter
1 tsp. cinnamon
1 tsp. allspice
1 tsp. cardamom
½ tsp. sea salt
1 cup drained Dole pineapple tidbits
1 ¾ cup oats (divided)
2 eggs, beaten
1/3 cup ground flax seed
¾ cups self-rising flour
1 tsp. baking powder
¾ cups currants
¾ cup chopped Dole dates
Instructions
Put the brown sugar, butter, cinnamon, allspice, cardamom, salt, pineapple, and one cup of oats in the food processor and blend about 30-45 seconds until a thick mixture. Remove mixture and place in a large mixing bowl.

Add the eggs and blend. Work into the batter the flax seed, flour, and baking powder. Finally, add in the remaining oats, currants and dates. Line a cookie sheet with parchment paper.

Scoop heaping tablespoons of the batter onto the cookie sheet keeping about 2 inches between each mound of batter. Bake in a preheated 350 oven for about 8-10 minutes or until still slightly soft in the middle. Remove to a cooling rack. Repeat until all the batter is done.