My barometer for cookies changes with my mood~~sometimes I want something really crunchy and crisp like these chocolate crispers...sometimes my palate's calling for something chewy like these ginger cookies…and at other times, I just want something really salty!  
Today my mood was calling for something earthy and spicy as in warm allspice and cinnamon, and I wanted a cookie that was like a cake, soft and moist, something that I could take a fork to if I wanted like eating a slice of cake~~so here's what I created~~pineapple date oatmeal cakies!  The pineapples, I believe, create some of the cake-like softness~~at least that's what I think!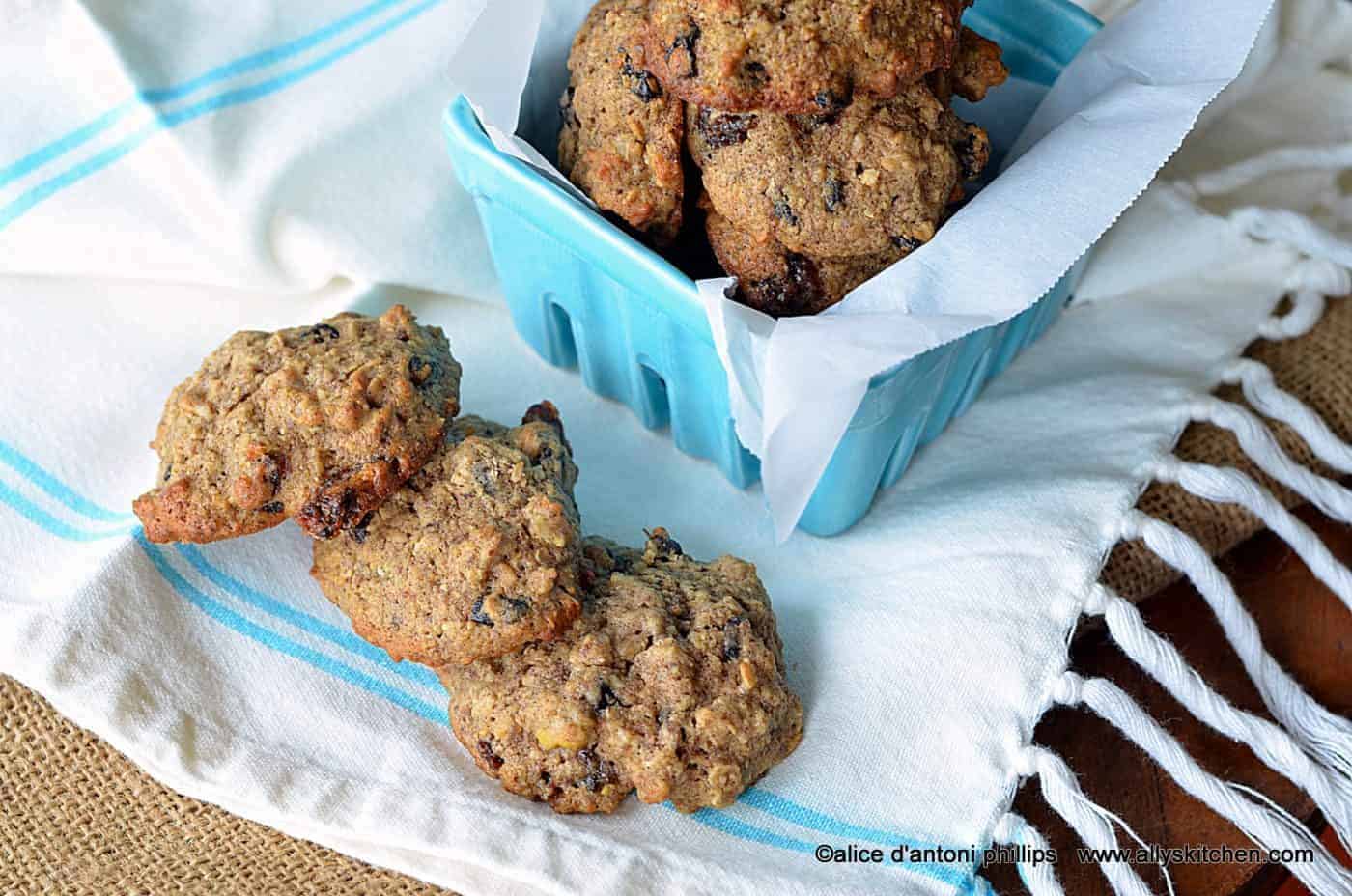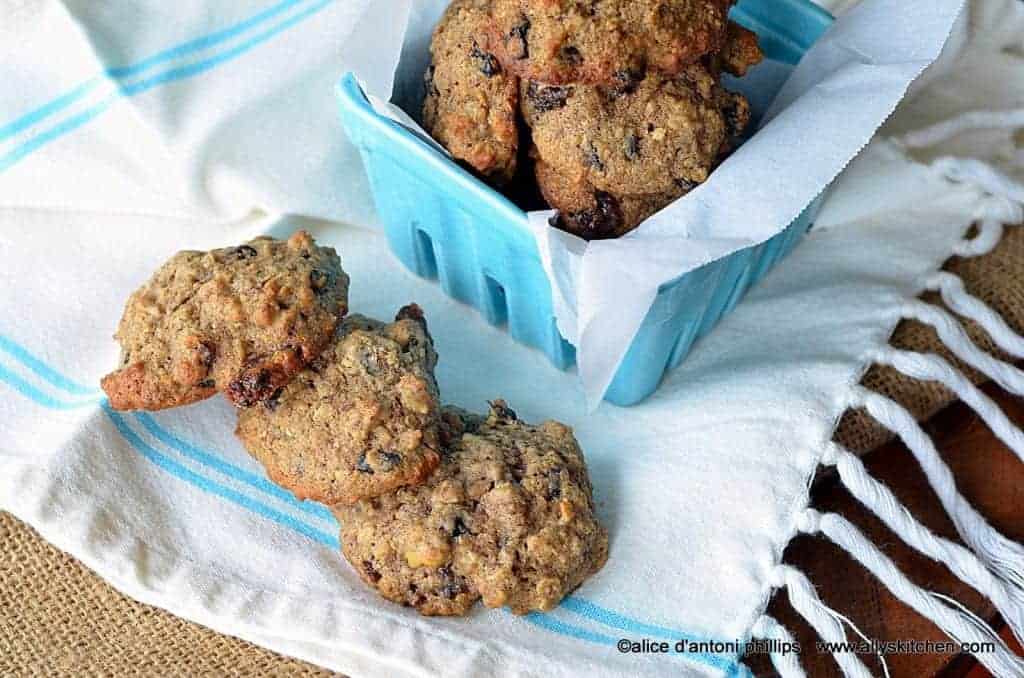 Makes: 3 to 3 ½ dozen
Preheat oven to 350
What you need:
2/3 cup dark brown sugar
8 Tbl. butter
1 tsp. cinnamon
1 tsp. allspice
1 tsp. cardamom
½ tsp. sea salt
1 cup drained Dole pineapple tidbits
1 ¾ cup oats (divided)
2 eggs, beaten
1/3 cup ground flax seed
¾ cups self-rising flour
1 tsp. baking powder
¾ cups currants
¾ cup chopped Dole dates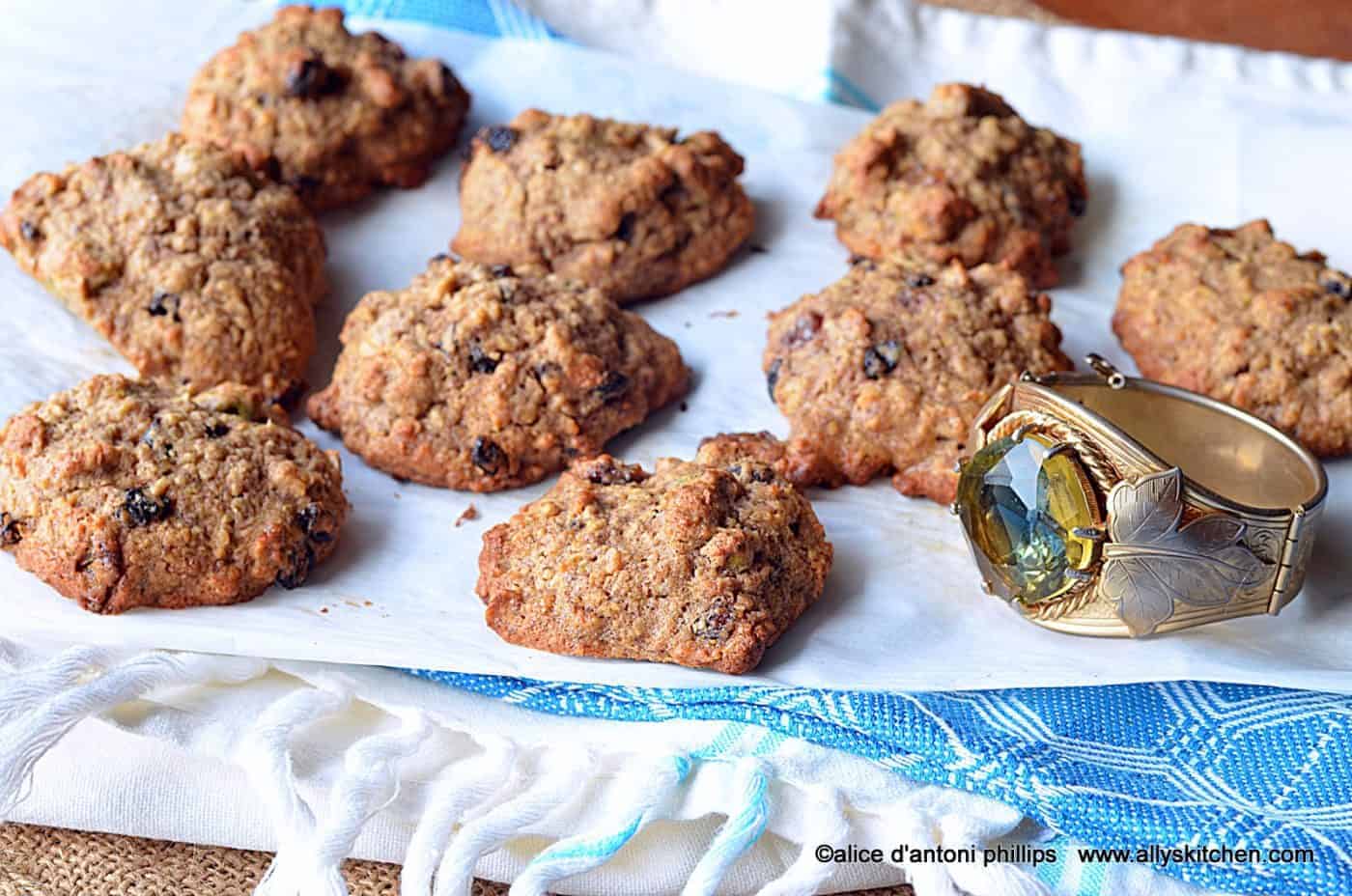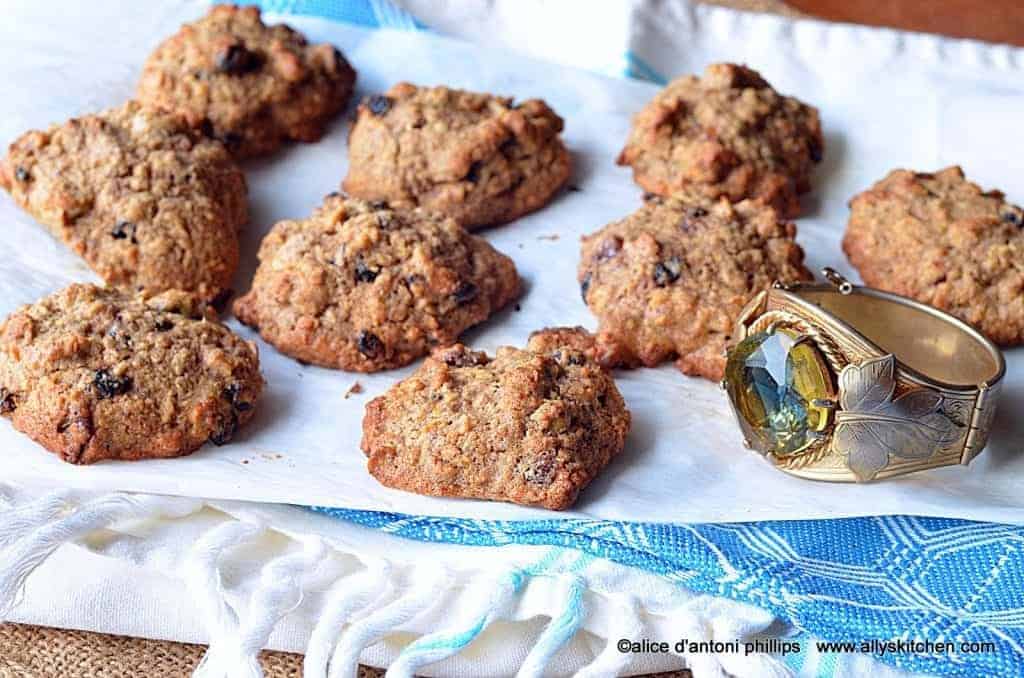 What you do:
Put the brown sugar, butter, cinnamon, allspice, cardamom, salt, pineapple, and one cup of oats in the food processor and blend about 30-45 seconds until a thick mixture. Remove mixture and place in a large mixing bowl.
Add the eggs and blend. Work into the batter the flax seed, flour, and baking powder. Finally, add in the remaining oats, currants and dates. Line a cookie sheet with parchment paper.
Scoop heaping tablespoons of the batter onto the cookie sheet keeping about 2 inches between each mound of batter. Bake in a preheated 350 oven for about 8-10 minutes or until still slightly soft in the middle. Remove to a cooling rack. Repeat until all the batter is done.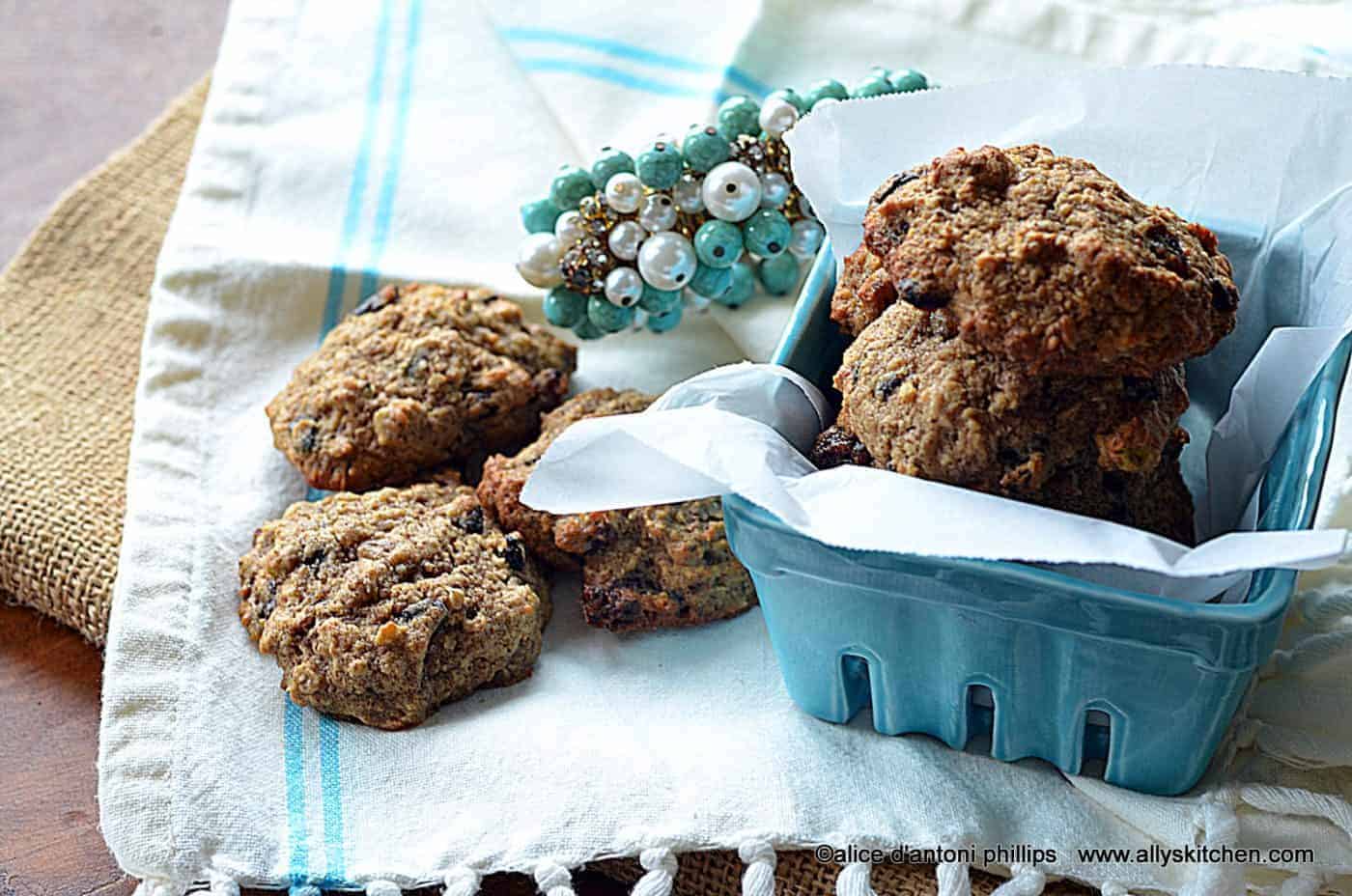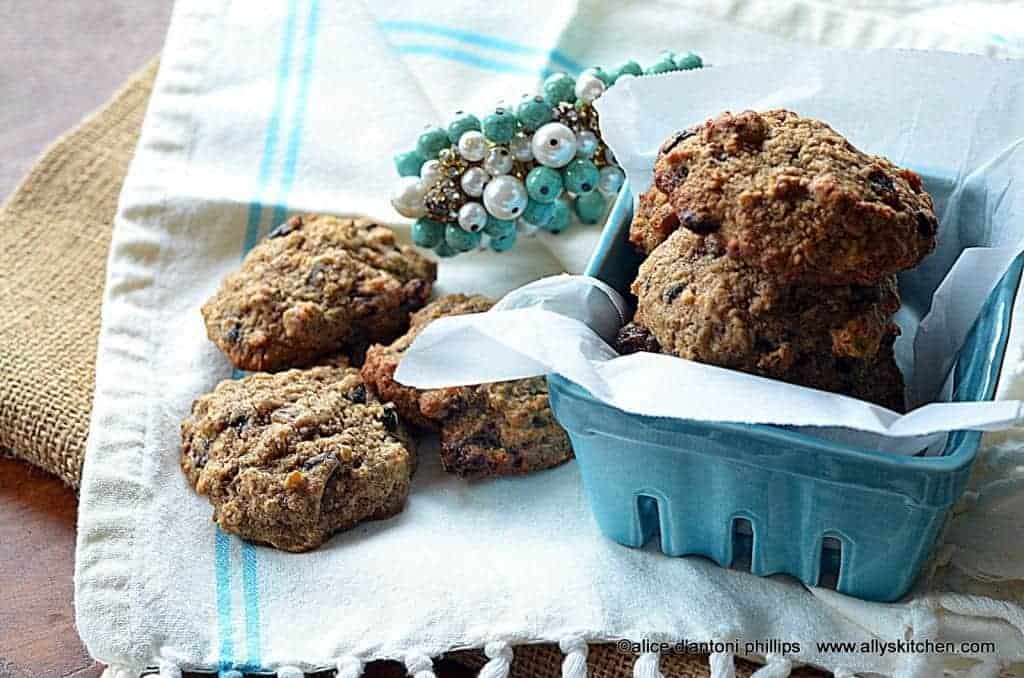 ©alice d'antoni phillips www.allyskitchen.com