Retro Birthday Chocolate Sheet Cake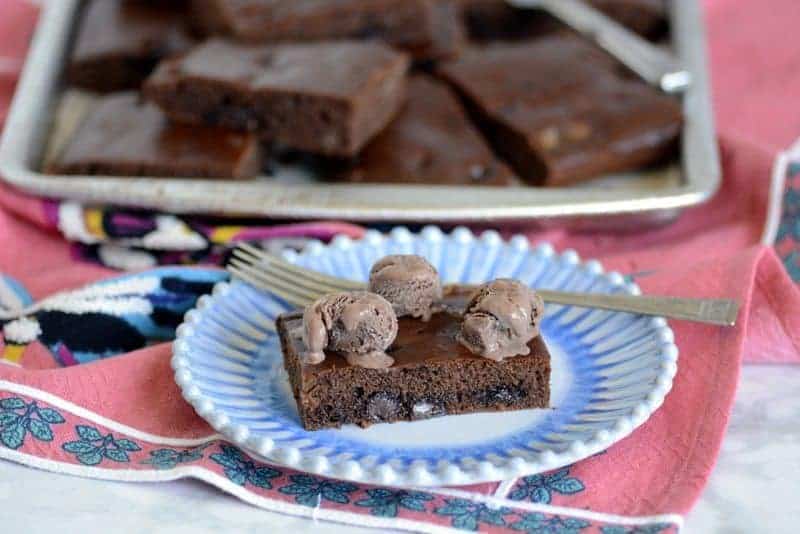 Retro Birthday Chocolate Sheet Cake is THE BEST Birthday Cake Recipe! Imagine tender moist chocolate cake covered with creamy chocolate frosting.
Simple Chocolate Cake
So many varieties of cakes may come and go, but the one that lingers in your taste buds forever would undoubtedly be the best chocolate cake! I mean, come on! You must give it up to the dense, rich, and moist chocolate cake; no matter how many worthy competitors it may have, it will always be on top of the list! A simple chocolate cake can be prepared as a mug cake or a cupcake which takes up only 20 minutes or less. For a change, you can try a Chocolate Whipped Crème Filled Tart Cake, a new recipe to woo your guests for dinner dessert! They'll be quite bewitched with the new tart cake of yours and ask for the recipe!
Chocolate Birthday Cake
Looking for a birthday party cake recipe? Are you particularly looking for a chocolate cake recipe? What better way to throw a birthday party to kids or adults without the showstopper chocolate cake? I don't think there's anything better than this one, and who doesn't love chocolate cakes? Birthday cakes are always something special, and chocolate cakes could go a long way with a variety of frosting and decorations of your choice. Eventually, a decadent, rich, and moist chocolate cake is significantly overperformed regardless of the occasion!
Chocolate Cakes for Birthday
Remember there used to be a time where birthday parties were simple? Today, birthday parties are themed, organized, and they are more like a Halloween costume party. The amount of work you need to put in to prepare for these birthday parties can be really nerve-wracking! Let alone bake the most amazing cake that will make the guests say that's the best cake they've ever tasted? The bar is set too high, and you must do something extraordinary. How about a bourbon pomegranate chocolate cake? Maybe you can skip the bourbon and try this recipe out for a different twist to your classic chocolate cake!
Moist Chocolate Cake
Decadent and moist chocolate cake is the best! But what are a few tricks and hacks that are available up to your sleeve to up the chocolate cake game? Always choose a dark cocoa powder for your frosting, which results in a dark-colored, rich and creamy frosting. Allow it to sit overnight, let your cake get a good night's sleep. The next day be ready to dig into a heavenly bite and get lost in the divine magic of your chocolate cake! Do try the chocolate splatter bundt cake with molten chocolate in the center. Damn! Your mouth starts to water just by the thought of it!
Easy Chocolate Cake Recipe
A lazy Sunday night dessert could be made exciting with anything chocolate. You can try Turkish strawberry chocolate cupcakes if you're into cupcakes, or you could try easy chocolate cupcakes or, better yet, chocolate mug cake! Gluten-free, low-caloric, and perfect dessert to satiate your sweet tooth! Go ahead! Dig in and savor every bite of it!
Homemade Chocolate Cake
Homemade cakes always have the magical touch of love and care by the person who bakes them. Making a chocolate cake from scratch needs a lot of time. When the final cake is ready and up for decoration, may it be for a sending-off cake, a celebration cake, or a family dinner with fresh herb mountain trout and a chocolate cake for dessert. It always holds a special place regardless of the occasion; we relish every bite of the cake along with the company we are with!
Recipe for Sheet Cake
I must say, chocolate sheet cakes are my personal favorite. Especially when I have guests coming over, these cakes can be decorated in a jiffy, there's no layering, time saved, and it's the perfect recipe for someone who's a tad bit lazy and to serve a huge crowd efficiently. Do try your take on Chocolate Cowboy Flop Cake; they melt in your mouth, rich-chocolaty cakes! Drool-worthy!
How to Make a Chocolate Cake
There is absolutely no rocket science involved in making a soft, fluffy, and rich chocolate cake. Trust the process, and the end result will be carved to perfection! The more time your chocolate needs takes, the outcome is going to be irresistibly divine! While you are waiting for your oven to go ting! You can try making a few Spiced Pumpkin Pecan Oatmeal Bars; they are sweet, nutty, and remind you of pumpkin pie but just healthier!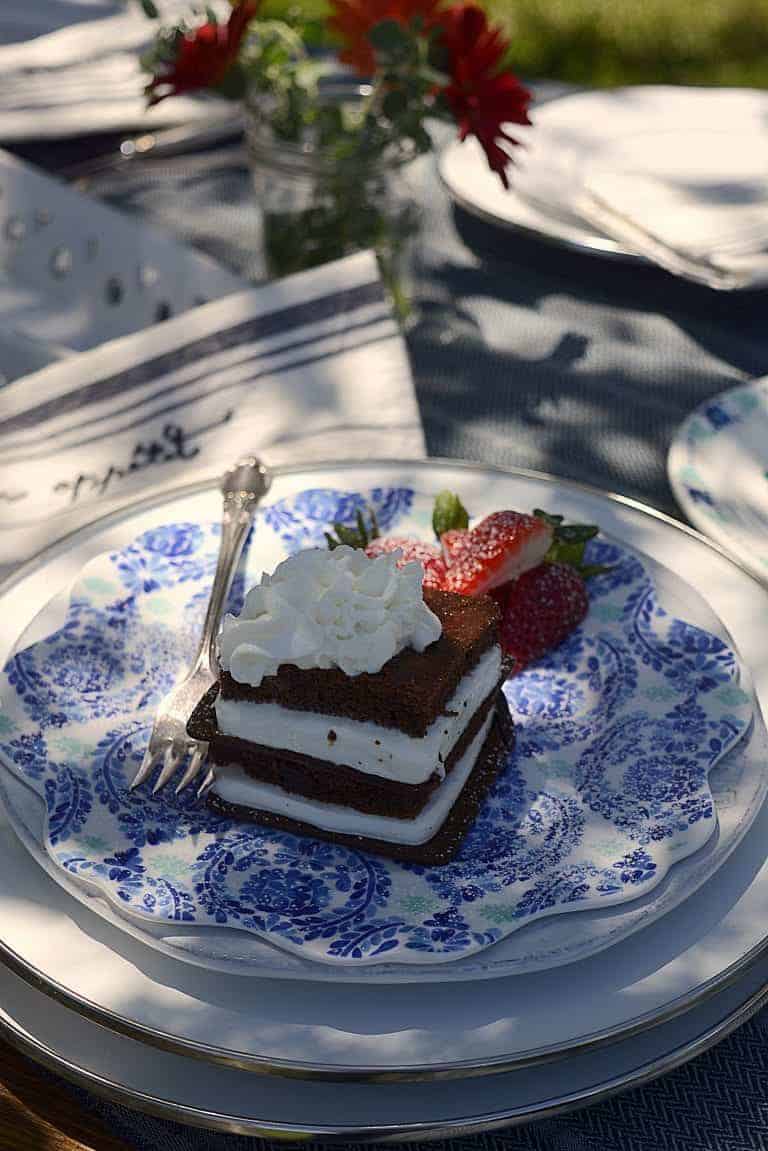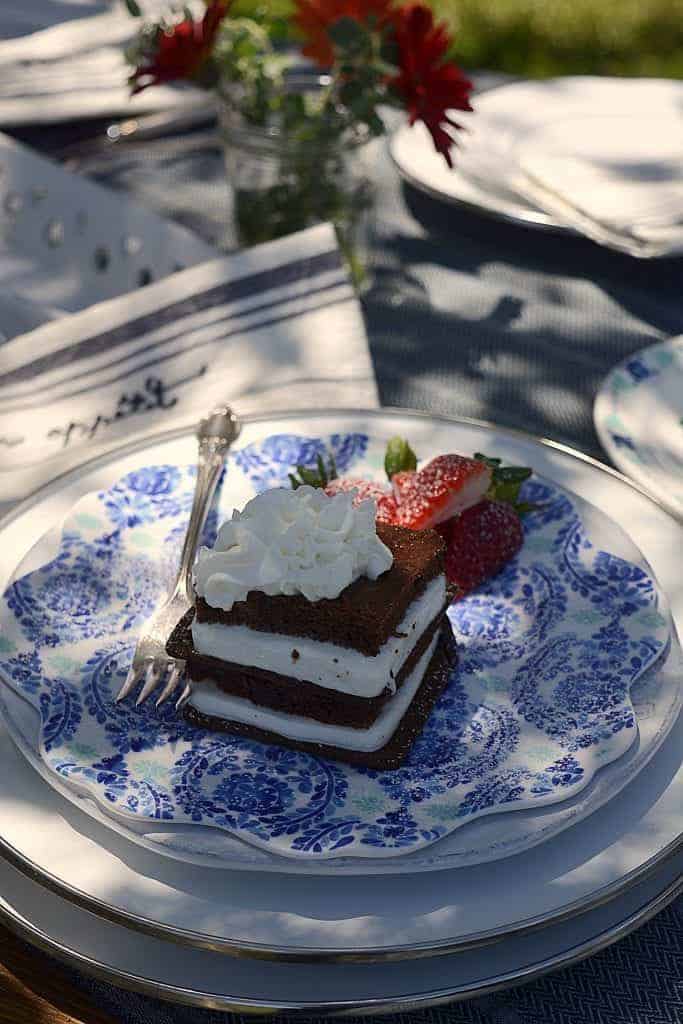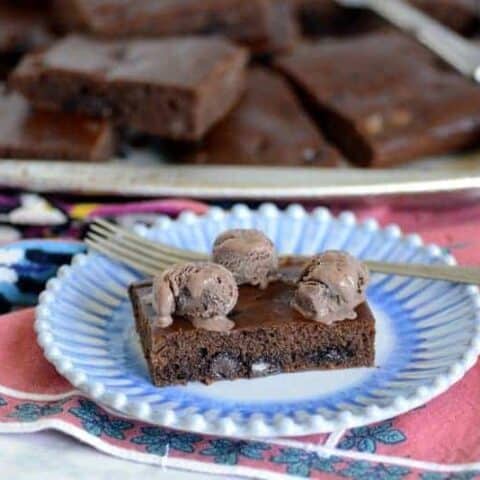 Retro Birthday Chocolate Sheet Cake
Yield: Makes: One about 10 x 15 sheet cake pan

Retro Birthday Chocolate Sheet Cake is THE BEST Birthday Cake Recipe! Imagine tender moist chocolate cake covered with creamy chocolate frosting.
Ingredients
Preheat oven to 350
DRY INGREDIENTS
2 cups flour, all-purpose
1 Tbl. baking powder
½ tsp. baking soda
¼ tsp. salt
½ cup sugar
½ cup cacao, dry
WET INGREDIENTS
3 eggs, beaten
½ cup oil
1 cup buttermilk
OTHER
2 sleeves Dole Sunshine Banana Dippers®, crumbled and smashed
½ cup semi-sweet chocolate chips
Instructions
In a large mixing bowl, sift together the flour, baking powder, soda, salt, sugar and cacao. Set aside.

In another bowl, whisk together the eggs, oil and buttermilk.

Combine the wet into the dry ingredients and blend well. Add the Dole Dippers and chocolate chips and blend in.

Pour into a well greased sheek cake pan. Spread out the batter.

Bake in a preheated 350 oven about 18-20 minutes. Remove to a cooling rack.

When ready to eat, slice and serve with ice cream, fruit, melted chocolate—whatever you love!