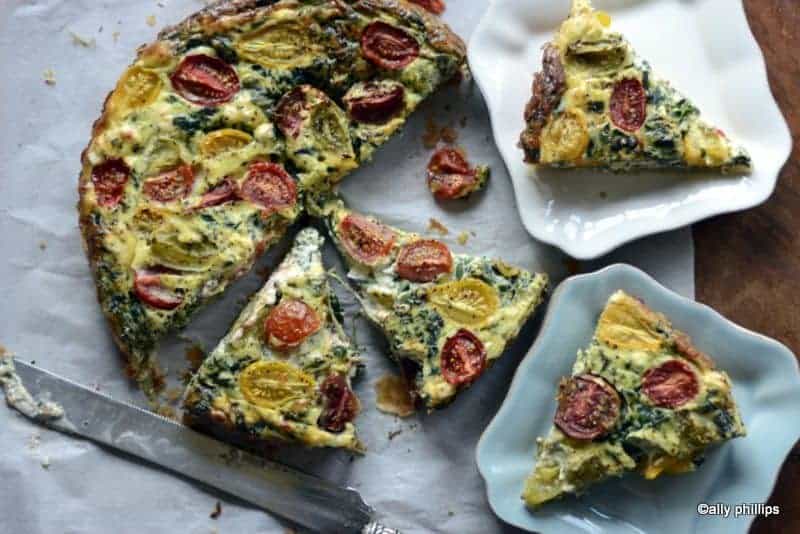 Goat cheese spinach tart. It's such an easy healthy dish that's great for breakfast, brunch, lunch or dinner. If we were going the French way, we'd call this 'chevre' instead of goat cheese. for those who have some intolerance towards milk based cheeses, the goat cheese is a wonderful alternative.
It's earthy, tangy and tart taste pairs well with sooooooooooo many things! Take a look! If you're serving the chervre as an appetizer, then there are some wine pairings you might want to explore. And, the possibilities for cooking with goat cheese are only limited by your imagination, so explore and try some new variations of this fabulous French cheese.
I just love using the goat cheese in a tart like this one because it retains a tad bit of its original crumbled textured even after baking. And, it blends well with the egg batter thickening it somewhat. The addition of the spinach then the heirloom tomatoes give the tart the pops of color and beauty that makes the similar hues of the eggs and goat cheese more tasty and beautiful.
Another idea. If you don't want the crust, that's no problem. This batter will bake much like a souffle. It would be great baked in individual ramekin servings. Just coat them well with cooking spray and adjust the cooking time. Testing with the toothpick lets you know the batter is full cooked and ready to be removed to cool.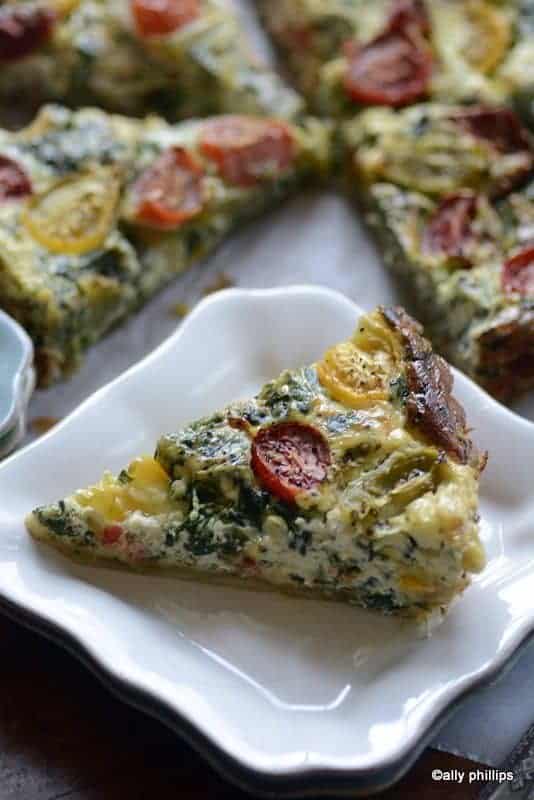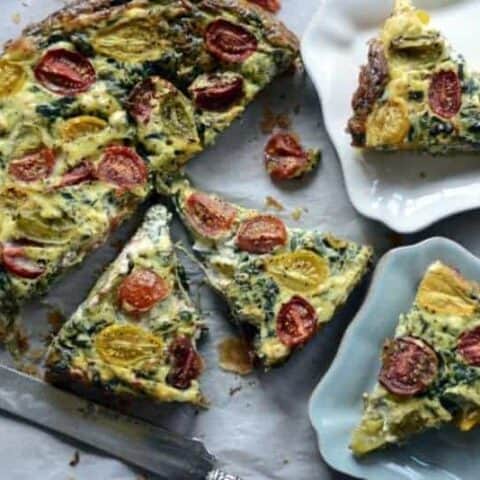 goat cheese spinach tart
Ingredients
Preheat oven to 350
3 pieces of pastry puff (about 3"x8" strips), room temperature
1 box (10 oz.) spinach in sauce, previously frozen, ex: Birds Eye
3 eggs, beaten
½ cup sour cream
1 tsp. sea salt
1 tsp. coarse ground pepper
½ tsp. red chili flakes
4 oz. goat cheese, crumbled
½ cup heirloom cherry tomatoes, sliced lengthwise
Instructions
Coat a round tart pan (about 9") (or baking dish like a pie plate), with cooking spray. Place the pastry puff in it and mold around the edges. Prick the bottom with a fork. Bake in a preheated 350 oven for 7 minutes. It will 'puff' up. Remove and gently pat down the puffed pastry.
In a small mixing bowl, combine the spinach, eggs, sour cream, salt, pepper, chili flakes and goat cheese. Pour into the prebaked crust. Top with the sliced tomatoes.
Bake in a preheated 350 oven about 25-27 minutes or until a toothpick comes basically clean from the center.
Remove and let the tart cool about 15 minutes before slicing.