Movie Night with the Grandkids Ideas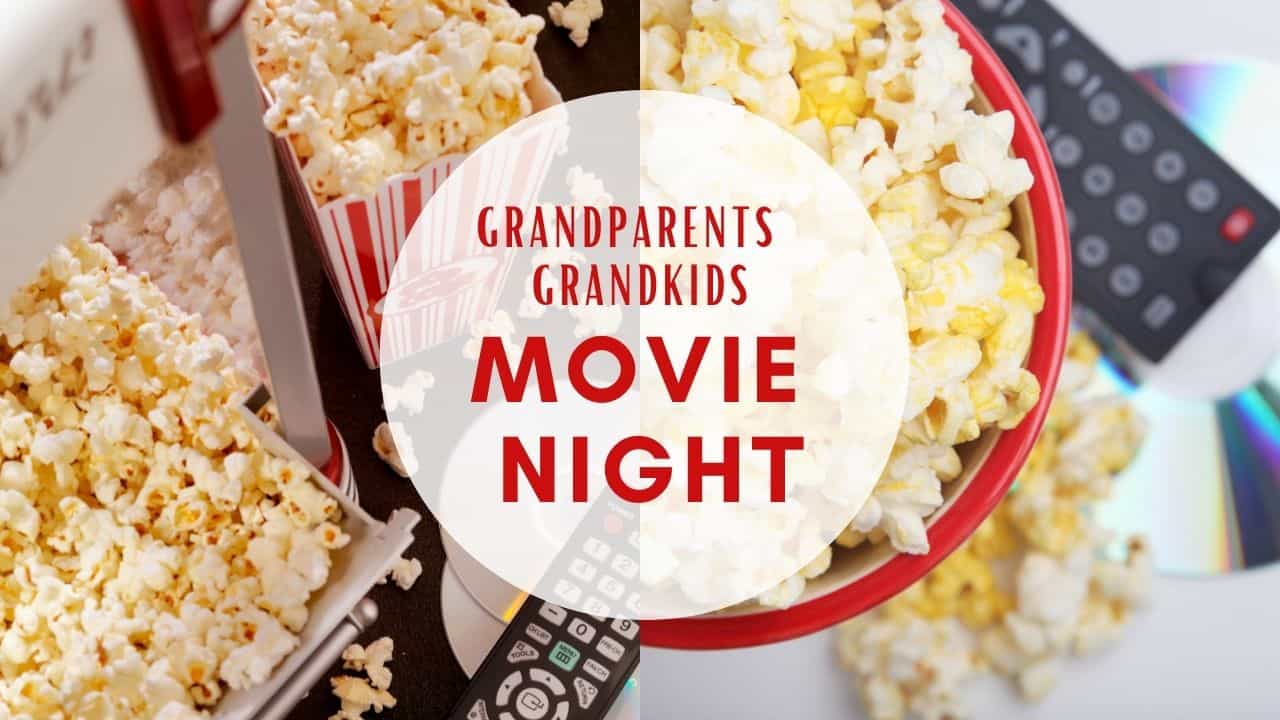 While they're young, a great treat is to have movie night with the grandkids! To make it successful, here are some ground rules and ideas!
Movies to Watch with Your Grandkids
OK, disclosure. Pop and I (I'm 'Mama Ally' and 'Avee') have eleven grandchildren and one great grandchild. And, we're expected #12 grandchild in a few months.
We're so fortunate to live within driving distance, maybe 3 to 4 hours, from most all of our grandchildren, who range in age from 29 to 8 months. Seven of the eleven grandchildren are ages 10 and under.
That means that we have the fun of keeping our grandchildren, sometimes four of them, for sleepovers! And, the one thing these little ones love most? Movie Night!
There's just something magical about movie night with grandparents!
Movie Night Ideas at Home
There's nothing more entertaining and fun than to plan a movie night at home. Whether it's just you, you and your honey, you and the family, or you and the grandkids, it's can be one fun night of pretty entertaining and inexpensive fun!
Movie night with my young grandkids is one thing that I absolutely know they'll reminisce about long after I'm gone. Why? Because we make it so much fun. And, while your grandchildren are you, and you're still in 'rock star' status, why not make some indelible memories together!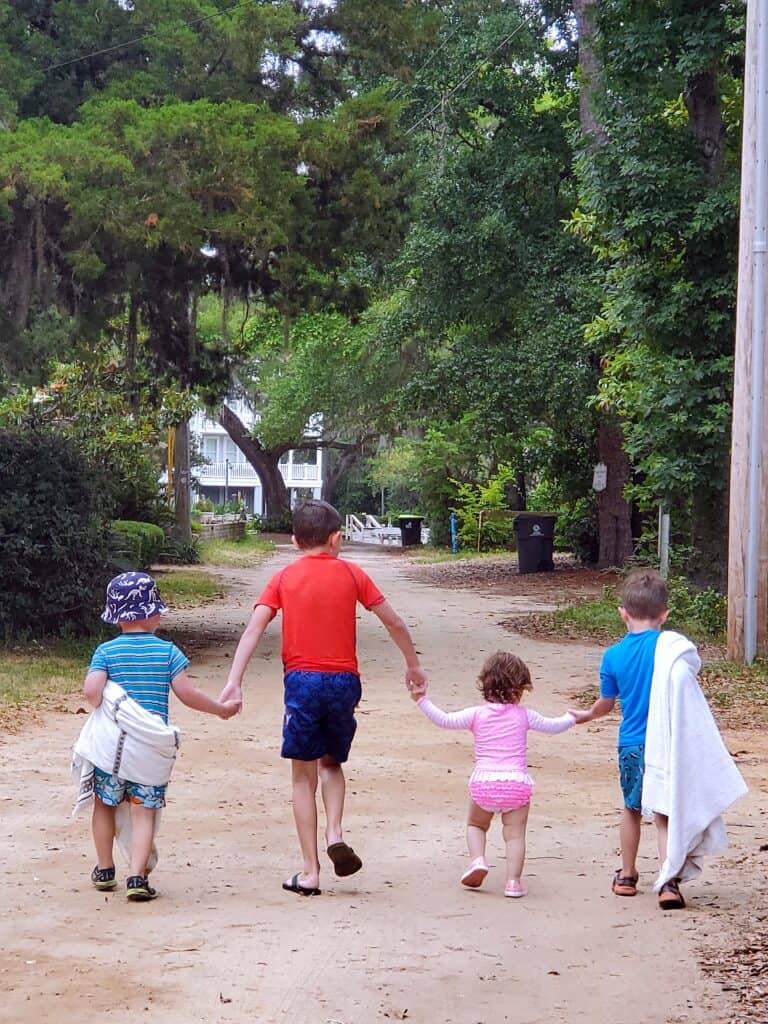 Family Movie Night Rules
There have to be rules. Maybe you won't call them 'rules'. We can them expectations or boundaries.
Take turns choosing the movie. That means everyone gets to, at some time or another, make the selection.
Movies have to be kid-friendly for the age range. For us, it's the ages 3 to 10 range. We've usually got boys outnumbering girls 3:1, so when it's the girls' time, if a princess movie is chosen, then those boys watch it, too!
Everyone chooses their space to plop themselves. Maybe make a palate on the floor. Sit on the sofa. Pile up pillows. Yes, that becomes your spot.
All must earn a 'ticket' to the movies that evening by fulfilling all the 'chores' of the day. Maybe cleaning up toys, helping with the dishes, eating everything on the dinner plate.
Movie night start/stop time. Must be set and stick to it. We usually start at 6-7 pm and the stop time is 9pm. Lights out. Brush teeth. Time for bed.
Snacks. Yes, we each have our bag of snacks including movie treats, not usually eaten (candy!), popcorn, the homemade kind and something to drink, usually bubbly water/flat water or maybe lemonade.
Everyone helps in cleaning up after the movies.
Movies to Watch with Grandkids
So what movies do you watch with your grandkids. I take the parents' lead with what they can/can't watch.
Checking movie ratings appropriate for the age group is essential.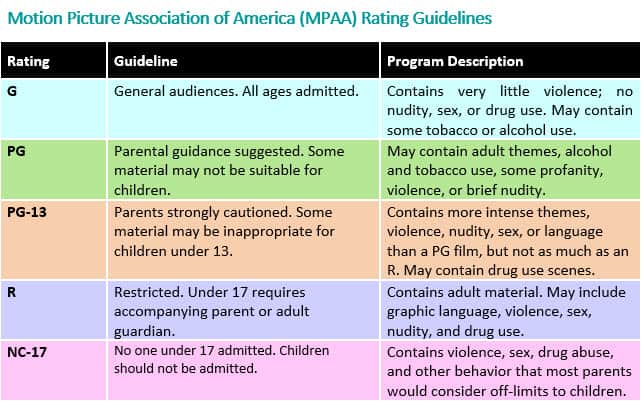 Best Family Movies
We all have our favorite family movies, of course. But, finding your favorites with the very young crowd, again those in the 3 to 10 range is different
Here are some picks that you can sift through.
The 30 Best Movies for Kids on Netflix
Best Movies for Toddlers that Grown Ups will Love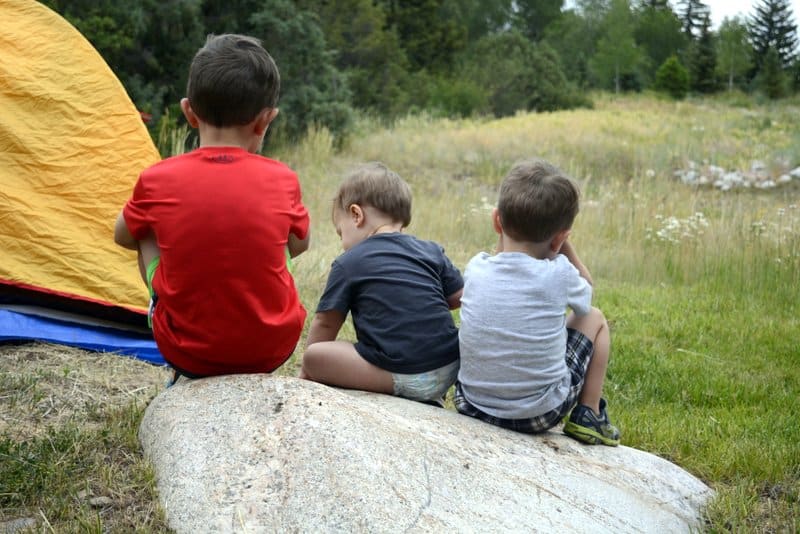 Movies to Watch with Grandparents on Netflix
Oh, gosh, we've watched so many great movies with our grandkids on Netflix! Yes, we have the kids' settings regulated, and we make it a rule that only Mama Ally or Pop turn on Netflix.
Check out and join the Children & Family Movies on Netflix.
Movie Night with the Grandkids Ideas
Here are some more great ideas for movie night with the grandkids:
Everyone is dressed in their jammies and ready for bed.
There's a 'brush your teeth' intermission. This comes about three-quarters of the way through the movie. The movie is paused. Everyone marches into the bathroom. And, everyone must brush their teeth. That means all snacks have to be eaten. The kids know this. Of course, those snacks are usually gone after 15 minutes into the movie!
Find cute plastic popcorn containers at dollar stores. Write each kid's name on his/hers. No fights and fusses!
Use only reusable plastic cups with straws and lids. Helps with spills and accidents.
Recap after the movie with the kids. "What was the message of that movie?" "What was your favorite part?" Come up with other questions just to spark some quick and pithy conversation.
And, if the grandkids are spending the night, and you want some tips on sticking to the schedule and sleeping, well, read on.
Movie Night Snacks
You can't go to the movies without snacks. I mean isn't that the very best part of the movies! The eats! And, you can make this just so memorable with a little planning and preparation.
But, before those snacks comes dinner, and this recipe for Hot Dogs and Cheese Mac will definitely be popular with the little ones!
Movie Night Snack Ideas
When our young grandchildren are with us, it's extra special at Mama Ally/Avee and Pop's house. So we do indulge them somewhat with snacks. Here's some of the things we've done.
Buy the 'movie night' candy in those big boxes at the grocery store. They're usually a buck a box. Have a selection of these candies.
Each child gets to choose 2-3 candies and from those boxes, he/she gets 3-5 pieces. Whether it's sour patch kids, gummies, M & Ms, whatever. I divvy them out into each child's small non-breakable bowl. The big thing is each child makes his/her choices! Makes them feel pretty 'big' and special.
Popcorn. We pop the old fashioned way. On the stove with the real kernels. Each child gets a movie night bag.
Bags can be the cute popcorn bags. You can sometimes find these at dollar stores. Or you can use small paper lunch bags. Write each child's name on the bag! Sure does save confusion.
Fruits and cheese and crackers. Sometimes I make each child a portable individual 'charcuterie' plate. I found some of the old-school cafeteria plates (with separated areas for different foods) and these are perfect for the individual servings.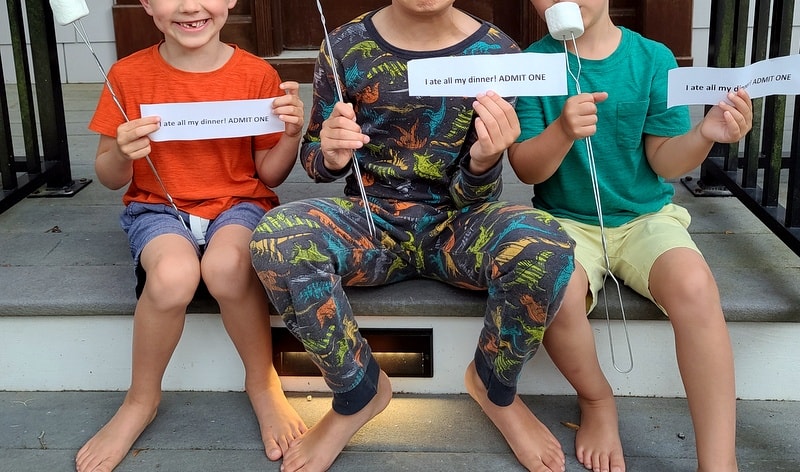 Movie Snacks for Toddlers
With toddlers and movie night, some adjustments are in order. Technically 'toddlers' are in the one to four year range. Sometimes when one 'older' toddler is with 'older' siblings or cousins, under about the age of 10, for movie night, he/she will do well with them. That's been the case with our crew who enjoy movie night together.
Some adjustments we've made with snacks include avoiding popcorn since it can be worrisome unless you're closely watching the younger children. Instead, we'll substitute things like soft granola bars cut into small bite size pieces, gold fish, sliced strawberries, bananas, mandarin orange slices with a drizzle of chocolate ganache, just to make them more special for movie night!
Go ahead! Plan a movie night with your grandchildren. It's great fun when you are prepared!