Spiced Pumpkin Pecan Oatmeal Bars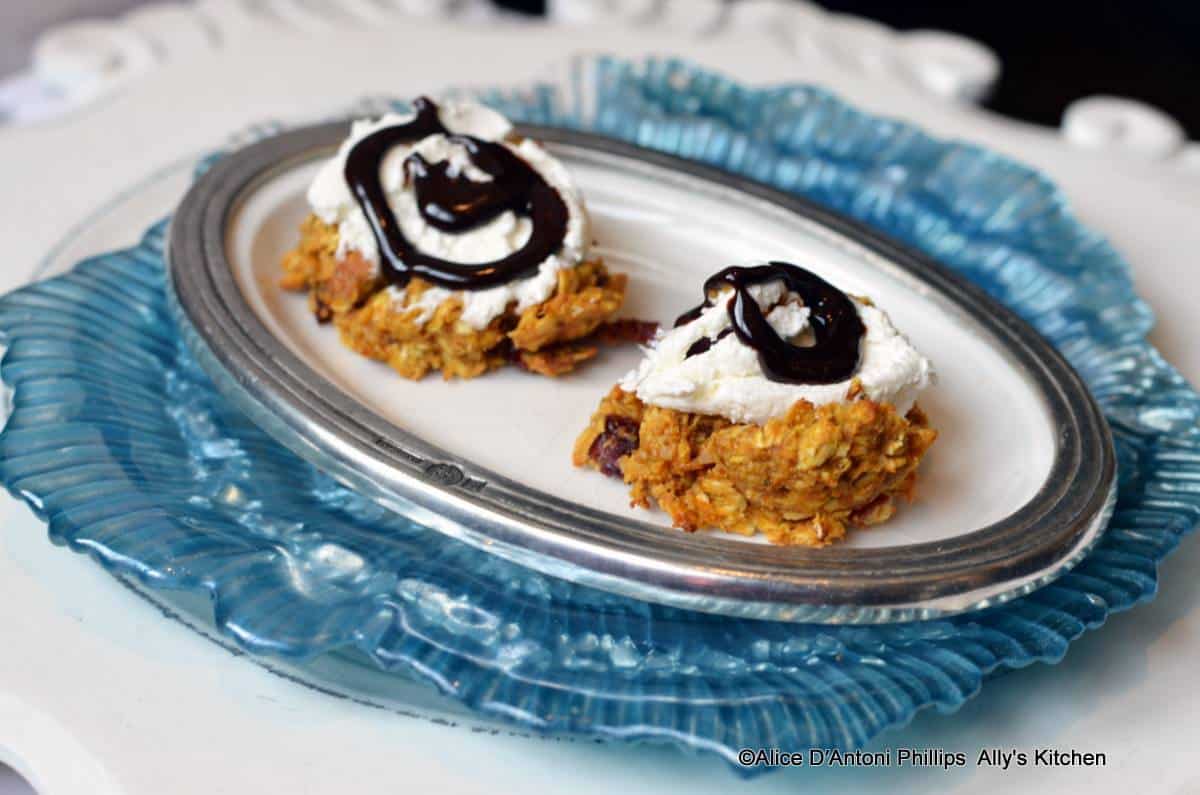 Spiced Pumpkin Pecan Oatmeal Bars are perfect for a quick dessert or after-school snack. Give it a try today!
Breakfast Bars
Having cakes for breakfast is an unconventional idea, but I bet you would love to give it a shot once you taste the all-new weekend coconut oatmeal pecan southern cake. Filled with fiber and protein, this cake is good enough to keep your stomach full through the busy mornings. The goodness of coconut makes the cake highly nutritious and tasty. It also relieves you of the stress of preparing breakfast and saves a lot of time and energy. So if you are in a rush and the hunger is coming in your way, grab a few slices of this delicious cake. It will keep you satisfied and your stomach full for almost an entire day.
Oatmeal Breakfast Bars
I am more of a chocolate person, and one of my favorite recipes is the chocolate cream cheese sheet cake with bourbon brown sugar pecan. It is luscious and one of the best chocolate cakes that you are ever going to taste. What makes these cakes so delicious and out of the box is mascarpone which adds a moist texture. To make the cake look presentable, you can try adding whipped cream, fresh strawberries, and chocolate ganache. To make it even tastier don't forget to add ice cream to it and make sure the nuts in the cake are warm when served.
Oatmeal Pecan bars recipe
If you are from the south or have gone there for the first time, you should not forget to try the southern pecan poundcake waffles with bourbon smoky pecans & peaches. What makes these cakes juicy and delicious is the hot bourbon butter and the peaches made of brown sugar that perfectly complement the pecans. Perfectly wrapped in waffles, these pound cakes look extremely delicious because of the colorful toppings added to them. It is one of the finest southern delicacies that is a must-try if you are anywhere around.
Pumpkin bars with oatmeal
If you love veggies, then you are going to love the carrot pineapple cookie sheet cake bars. They are delicious and filled with the goodness of carrots and pineapples. However, despite the advantages of the carrot pineapple cookie, many people restrain themselves from making these at home because they feel the traditional recipe involves too many ingredients and the process is way too complicated. However, if you can replace the icing with a light sugar coating and add just a few of the primary ingredients, we are sure you will be able to make one of these at home without any hassles. It is a perfect addition to your weekend breakfast.
Healthy Pumpkin Pecan Bars
If you search for the perfect dessert for thanksgiving you can try the highly nutritious pumpkin pecan bars. The best thing about these pecan bars is that these bars are gluten-free and do not contain refined sugar which makes it a healthy dessert. Filled with the goodness of pumpkin these bars have a thin crust layered with pumpkin which is enriched with a pecan topping. It is a delicious dessert that will make your heartthrob and leave your mouth watery at the sight of it.
Try making one of these, and we are sure you will soon accept that it's worth all the effort. These cakes can be a perfect alternative to your usual breakfast cereals.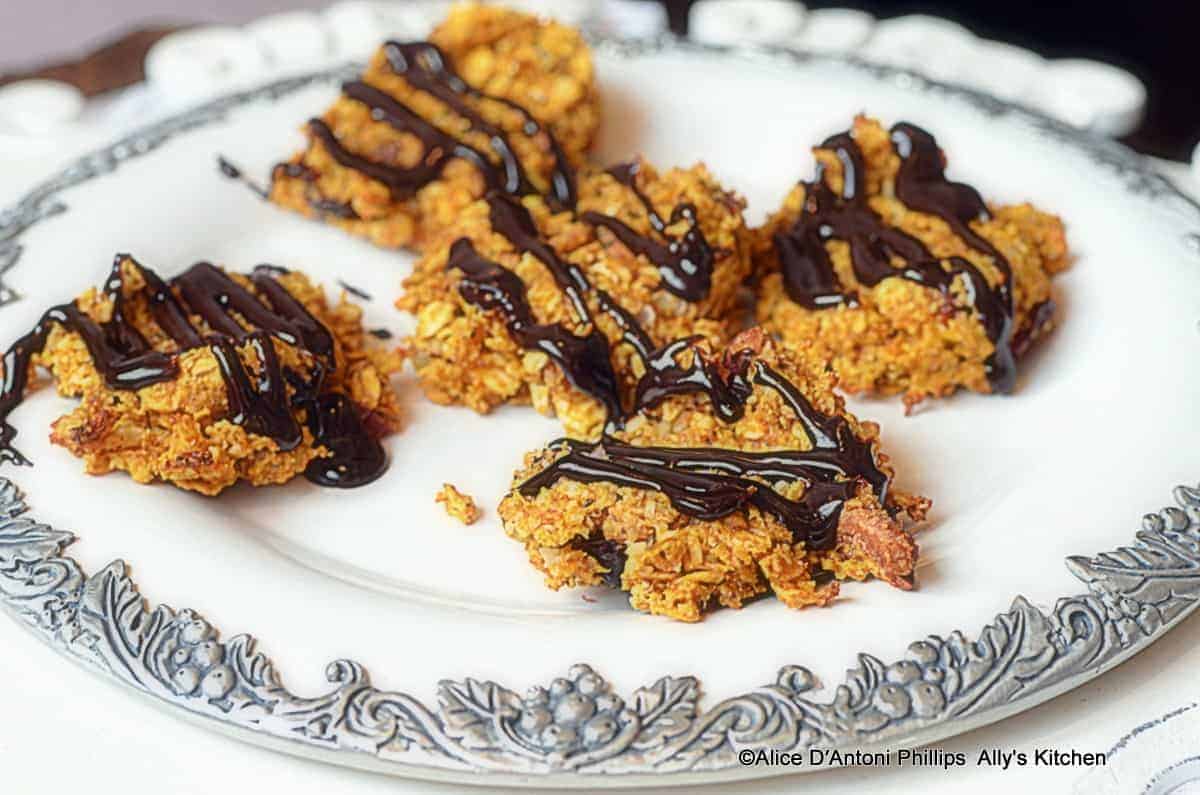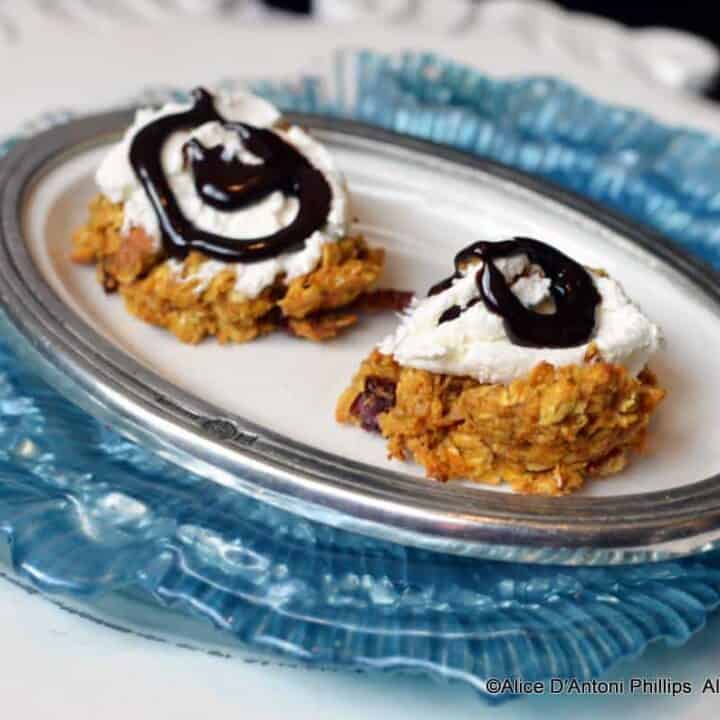 Spiced Pumpkin Pecan Oatmeal Bars
Spiced Pumpkin Pecan Oatmeal Bars are perfect for a quick dessert or after-school snack.
Ingredients
Preheat oven to 350
Bars:
1 15 oz can pumpkin puree
1 can sweetened condensed milk
1 ½ tsp cinnamon
½ tsp nutmeg
½ tsp Jamaican allspice (or regular allspice)
2 beaten eggs
1/3 cup coconut oil
6 cups old-fashioned oats
½ cup self-rising white cornmeal
1 cup dried cranberries
1 ½  cups chopped nuts (pecans or walnuts)
Cream Cheese Icing:
2 cups whipped cream cheese (softened in microwave about 20 seconds)
¾ cup confectionery sugar
Chocolate Ganache Drizzle (optional)
Instructions
In a large mixing bowl, combine the pumpkin condensed milk, cinnamon, nutmeg, allspice and blend well. Add the eggs and oil and blend. Begin adding in the oatmeal one cup at a time and blend. Sprinkle on the cornmeal and blend. The mixture will be thick. Work in the cranberries and nuts.

(Note: I baked in two 8x11 tart pans. If you don't have that, then a cookie sheet works!) Pat and pack mixture (using your hands) into a cooking spray coated cookie sheet (approximate size 11x17 or slightly larger) where the bottom has been lined with parchment paper. Bake in a pre-heated 350 oven about 22-25 minutes.

Let cool completely. Combine the whipped cream cheese and confectionery sugar and ice the bars. Drizzle with chocolate ganache (optional) using a squeeze plastic container. Cut into your desired size 'bars.'

These freeze very well!