stuffed savory & sweet strawberries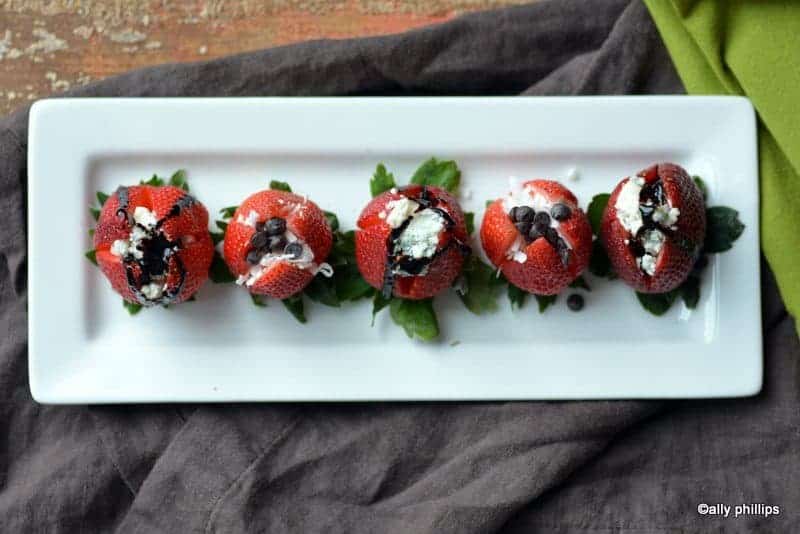 Strawberries. Surely a summer delight. And, they make a huge splash in February, too, at Valentine's Day. Yes, chocolate covered strawberries~predictable, right? Well, these stuffed savory and sweet strawberries are perfect year round, and they're far from predictable. That's what I love about food. Stretching the usual to the UNusual.
I love desserts that are just bites. I love desserts that combine fruits with cheeses and sweets. After a big dinner, sometimes all you need is something that satisfies that urge. And, that's what these strawberries do. There's no cooking, only stuffing. They're pretty littl' things that require no utensils, just your fingers! So, pass around the stuffed savory & sweet strawberries making the perfect end to a memorable meal!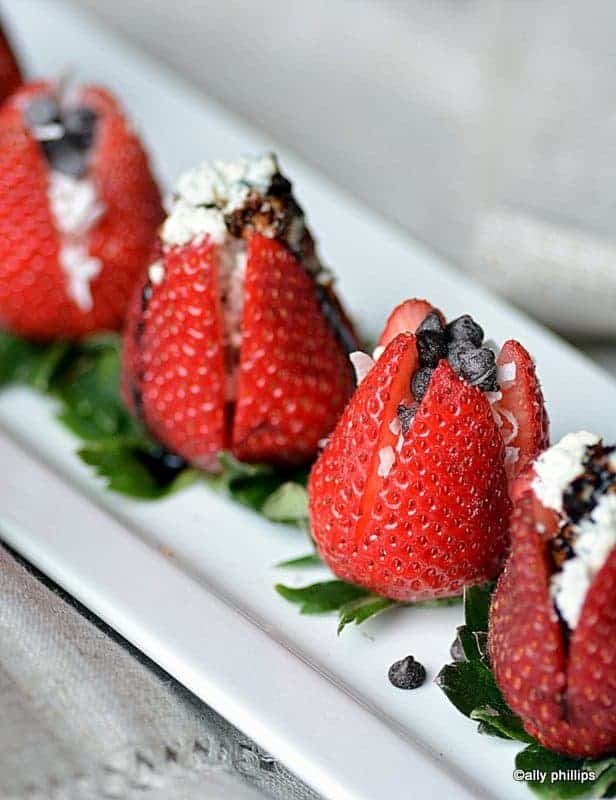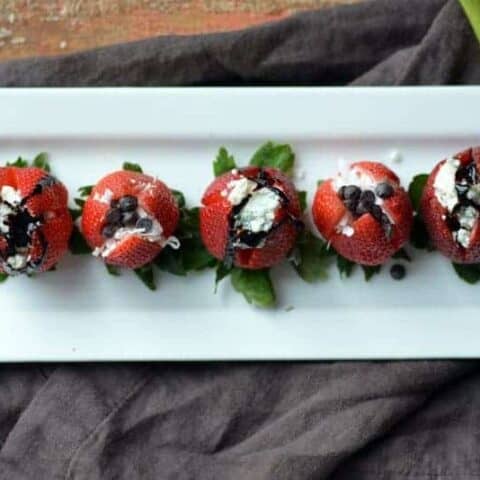 stuffed strawberries
Ingredients
6 large fresh strawberries, with nice greens on them
2 Tbl. bleu cheese, crumbled (I used Maytag bleu.)
1 Tbl. balsamic glaze
2 Tbl. shredded coconut, sweetened
1 Tbl. mini chocolate chips
Instructions
Perch the strawberries on the green part. You might have to snip a little of the stem off to get them to stand without wobbling.
Slice each with a 'cross' about half way down. Gently push apart making an opening.
With three of the strawberries, add equal amounts of bleu cheese, then drizzle with balsamic glaze. Stuff the other three with coconut and chocolate chips on top.