mezze or tapas style dining for the holidays
Holidays are tough! Make it easier with a mezze or tapas style dining for the holidays! These ideas have some common ingredients and ideas!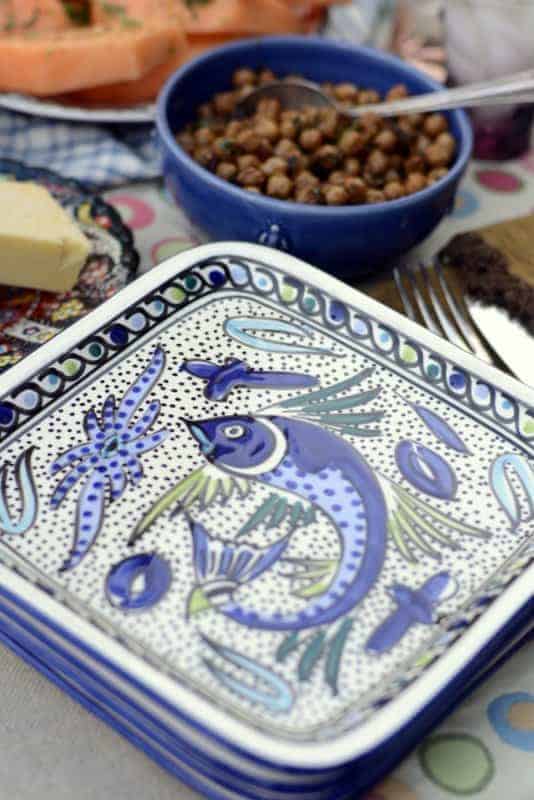 Tapas Style Dining
Tapas style dining, well, it's a casual care-free fabulous way of sharing a meal and breaking bread with friends and family. For me, it's like having a huge 'charcuterie' like table full of tasty different flavors, textures and ingredients.
Mezze Plates
Mezze style dining plates are quite similar to tapas. Both types of dining involve a lot of small plates and bowls filled with hot, cold, and room temperature dishes. Mezze plates can be as simple as olives or as complex as lamb chops!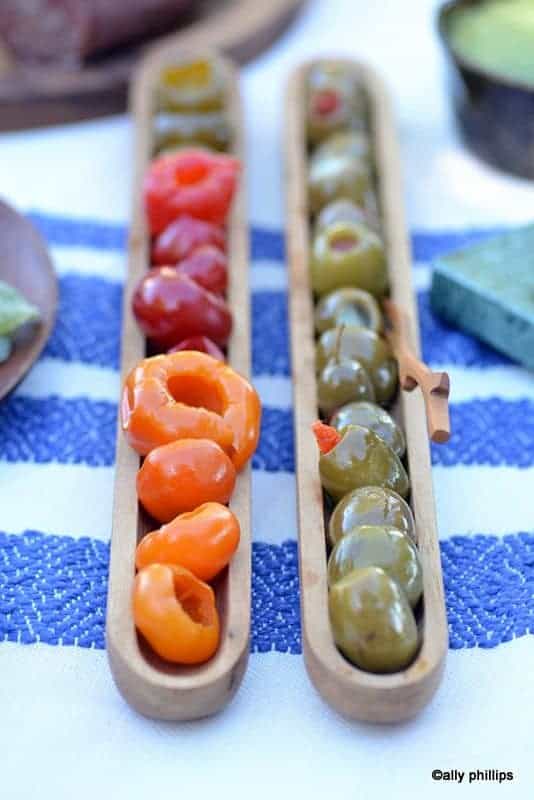 Tapas Dining
Tapas dining like mezze dining means we share the array of deliciousness. Some menus in restaurants allow you to order individual plates while others have pre-set mezze and tapas menus.
What is Middle Eastern Food
Mezze style dining is experienced in the Mediterranean and associated with Middle Eastern food. Tapas, on the other hand, is popular in Latin American countries and especially Spain.
Middle Eastern Cuisine
While Mediterranean and Middle Eastern foods are technically 'different', honestly, for me, there're some clear similarities. Mediterranean seems to be an umbrella term to describe both. Both are punctuated by really fresh vegetables and fruits. Dried fruits and olives are prevalent. And, breads dominate whether it be flatbreads or ciabatta!
Middle Eastern Mezze Dishes
When you sit down with a group of folks and enjoy Middle Eastern mezze dishes, get ready to spend a couple of hours or more. Great conversation. Tasting new flavors. Laughing. Sharing. And, all of these light bites will collectively become a belly-filling meal!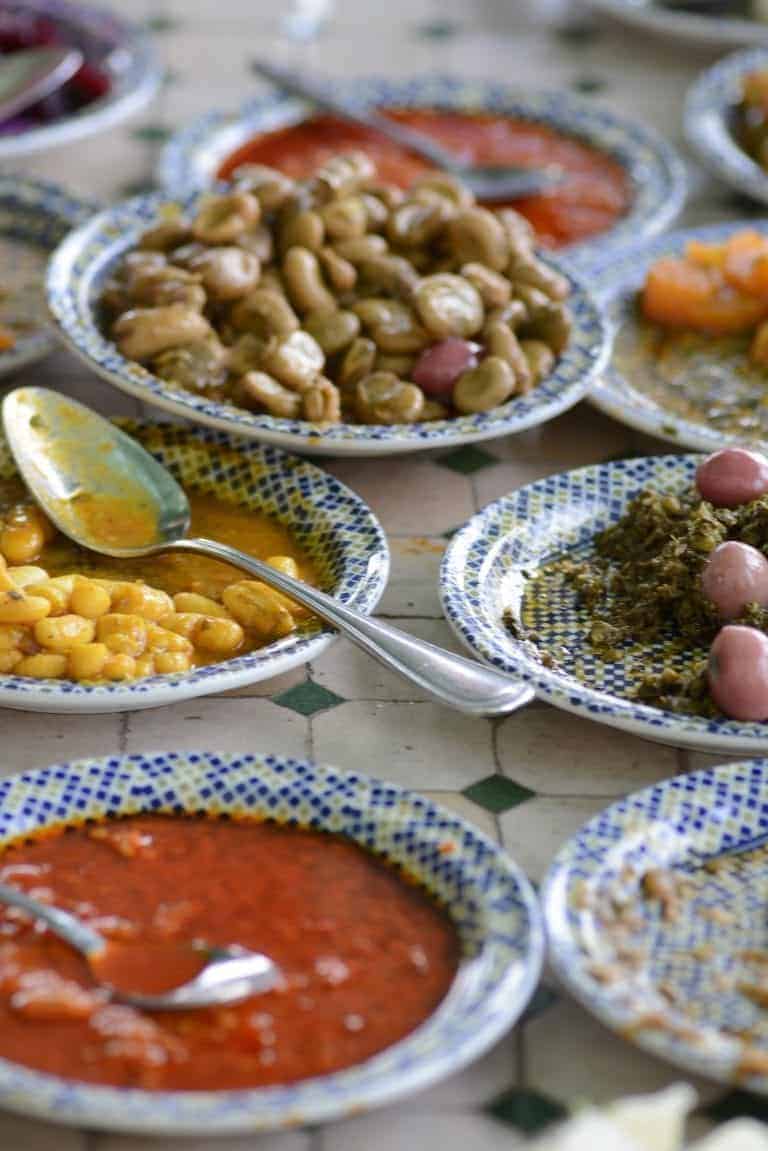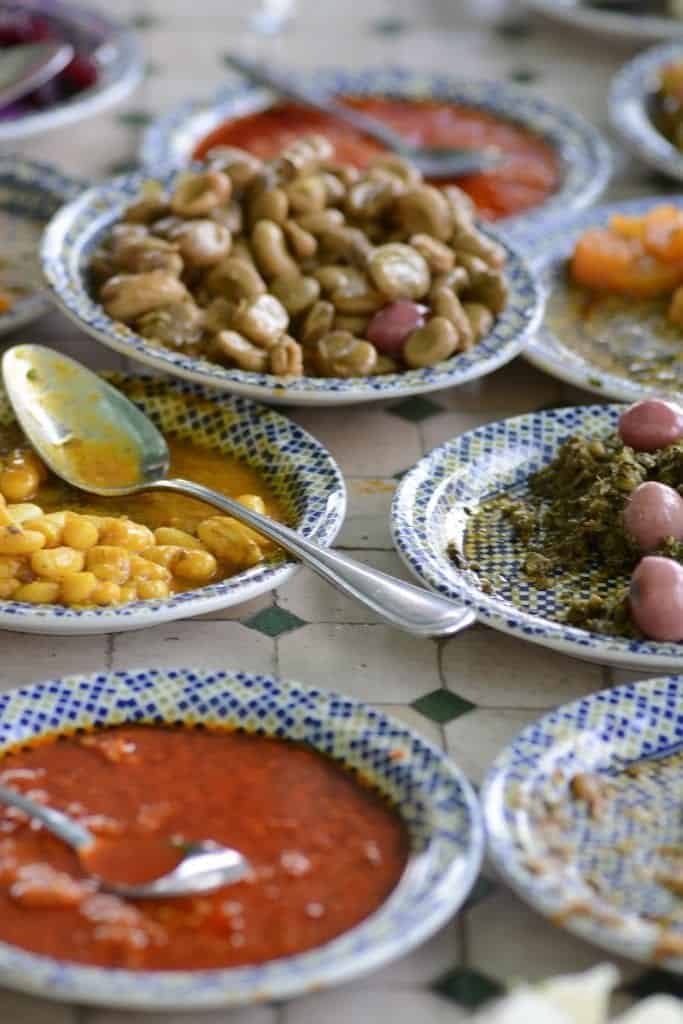 Mezze Middle Eastern
From dips and spreads, like hummus and yogurt, to salads, meats, breads, desserts, vegetables and more. That's what makes mezze Middle Eastern dining so seductive. Like the little dishes from Spain that are called tapas, these mezze bowls and plates all tout something extraordinarily delicious.
Middle Eastern Dinner Party Menu
Since your Middle Eastern dinner party menu is varied, so should your plates and bowls. A collection of different designs and patterns and colors make the table even more festive. Actually the word mezze or meze literally means in Greek a taste or bite. And, that's what you're focused on, tasting then moving on. Yes, somewhat like appetizers or charcuterie, but even more extravagant.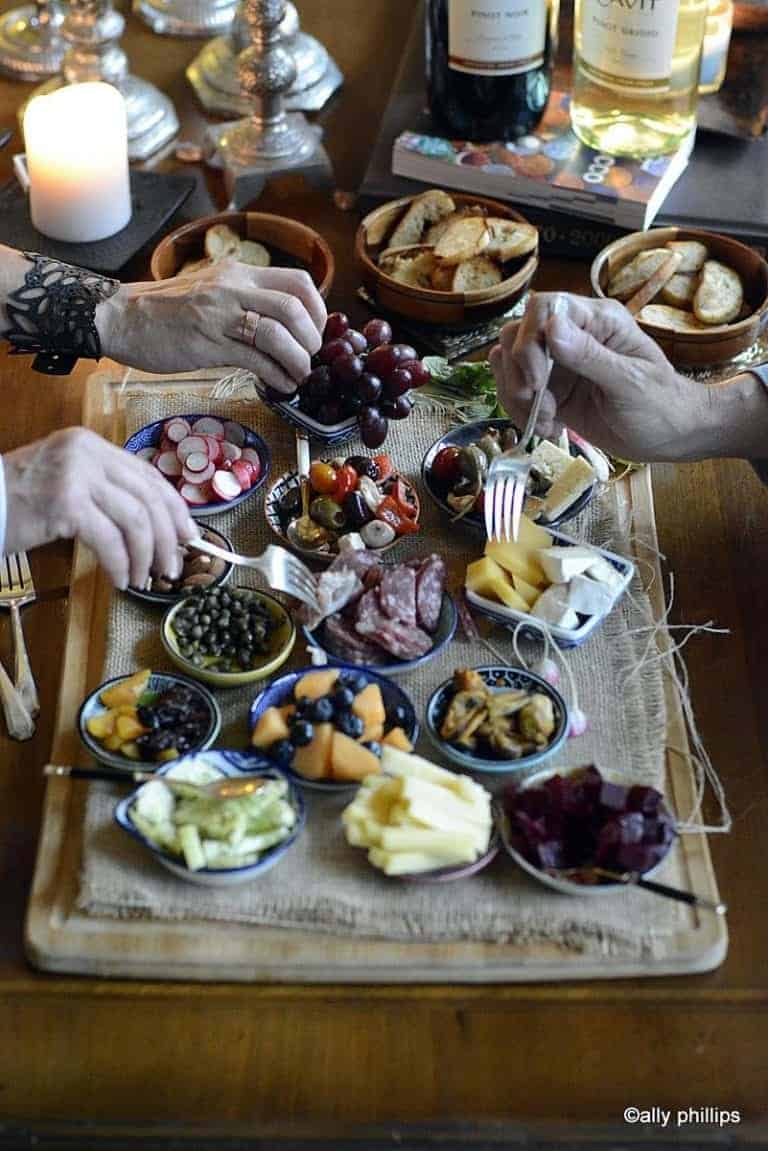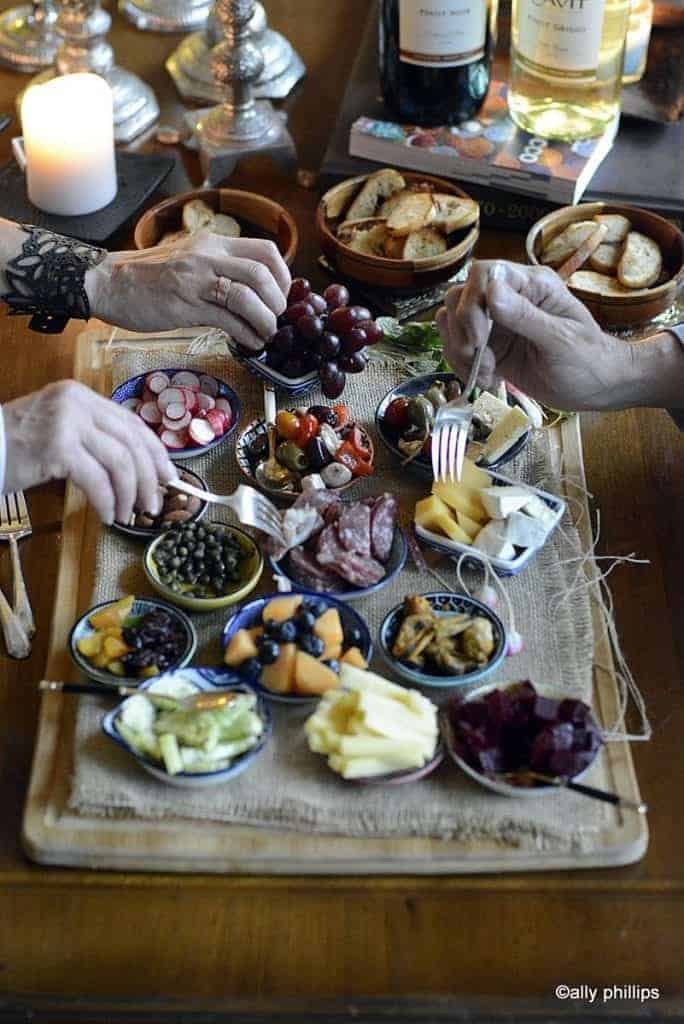 Middle Eastern Mezze Recipes
You know, just about anything goes for a Middle Eastern mezze recipe, so don't limit yourself! Here are some ideas! And, if you look at all these products from Amazon, well, they're there because I'll use most all of these ingredients in some type of mezze dish or recipe. And, I'm also giving you some great ideas for serving pieces for your holiday or any day mezze style dining experience! Just know that your mezze dining experience can be an entire meal!
Eggplant with Buttermilk Sauce
Moroccoan Veal Kefta
Oven Roasted Olives
Harissa Potatoes & Green Olives
Alfresco Chicken
Turkish Lamb Meatballs
Anti-Inflammatory Roasted Vegetables
Charcuterie Tapas Mezze
Antipasta Starter
iced tea + lemonade
healthy holiday giving