nine boho living room ideas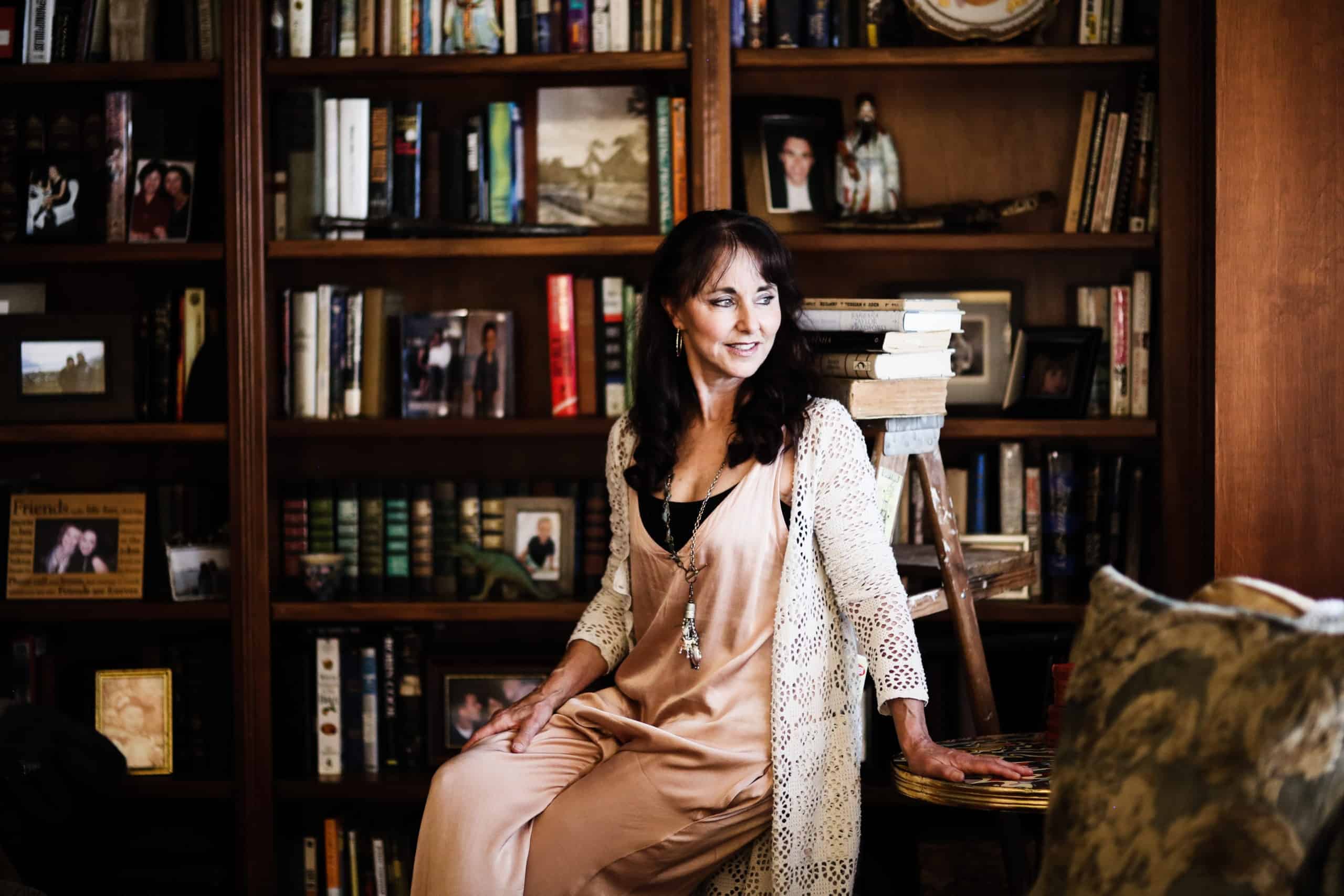 Boho Bedroom
Bohemian or Boho is definitely one of the most favored interior decor styles next to Scandinavian and minimalist. It's easy to achieve since you can mix different elements with abandon. Best of all, it's affordable! If you plan to create a bohemian feel in your living room, here are some easy ways to do it.
Boho Decorating
The great thing about boho decorating is that there are virtually not hard and fast rules. There are some guidelines. Some ideas that will move you along the way. But the real magic comes in creating a comfortable eclectic interesting space. I like to say when you walk into a room that has that boho decorating vibe, it talks to you!
Used Furniture
1. Go for secondhand furniture
Part of Bohemian decor's appeal is its lived-in feeling. This can be done by adding in secondhand pieces that you get from garage sales and flea markets. You want items that boast a personal history to them. They may not match with the rest of the furniture but that's part of their charm.
Bohemian Decorating
2. Get low-level seating
Bohemian decorating is all about feeling cozy. A way to invite relaxation into the room is by adding low-level seating in the form of soft ottomans, floor pillows, and leather poufs scattered across the living room floor. These are great for encouraging people at home to kick back and chill for a while. You can always put these pillows away when not in use by stacking them on top of each other.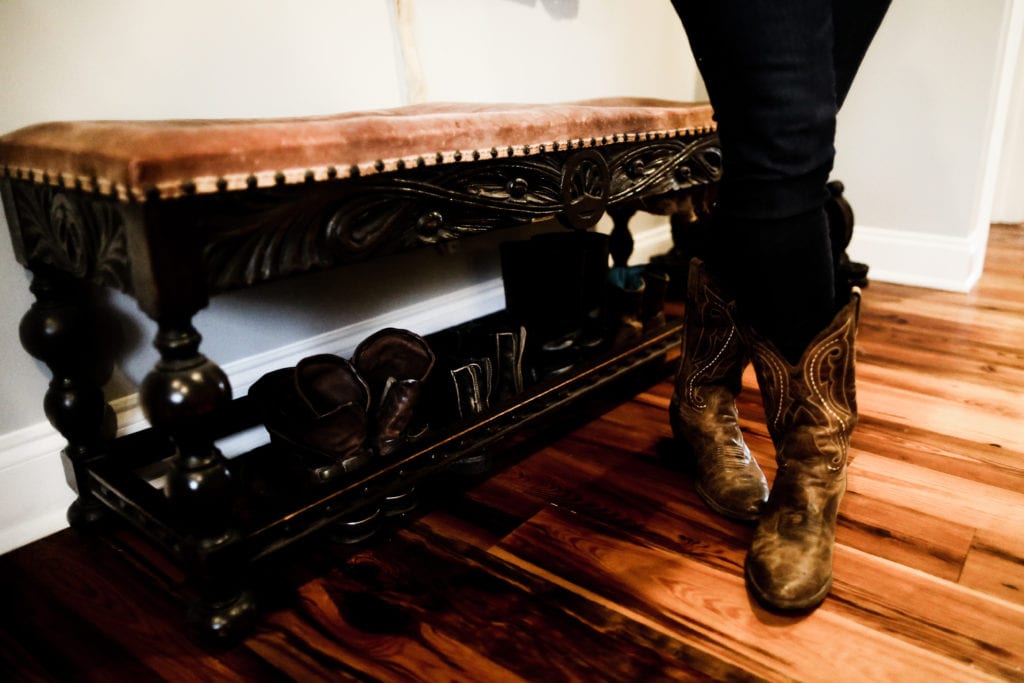 Boho Living Room Furniture
3. Make a statement with your sofa
We talked about buying your furniture used but one that you should get brand new is your sofa. Boho living room furniture is to be comfy and welcoming.
The best one for creating that boho oasis is a cushioned sofa in earth tones. You should look at the best sofa reviews before buying one because this piece of item is what will tie your room together. You can then amplify the cozy feel by adding in throw pillows in vibrant colors and patterns.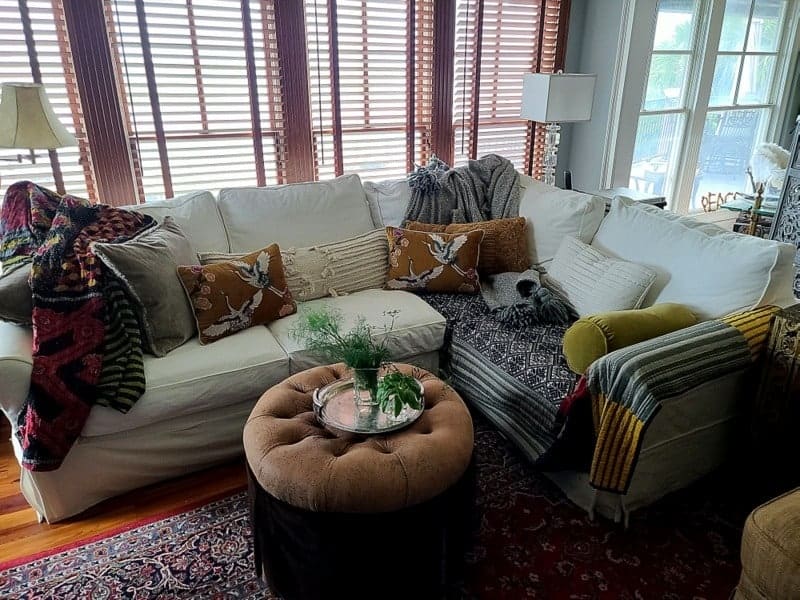 Plants Indoor
4. Plants, plants, and more plants
Plants perfectly complement bohemian decor because it helps create that relaxed vibe. In the beginning, add in a few easy-to-maintain plants and once you're confident in your plant parenting skills, you can move on to bigger plants. They add more dimension to a room and can even double as an air purifier. You can even use parts of plants you might cook with like these gorgeous stalks from collard greens!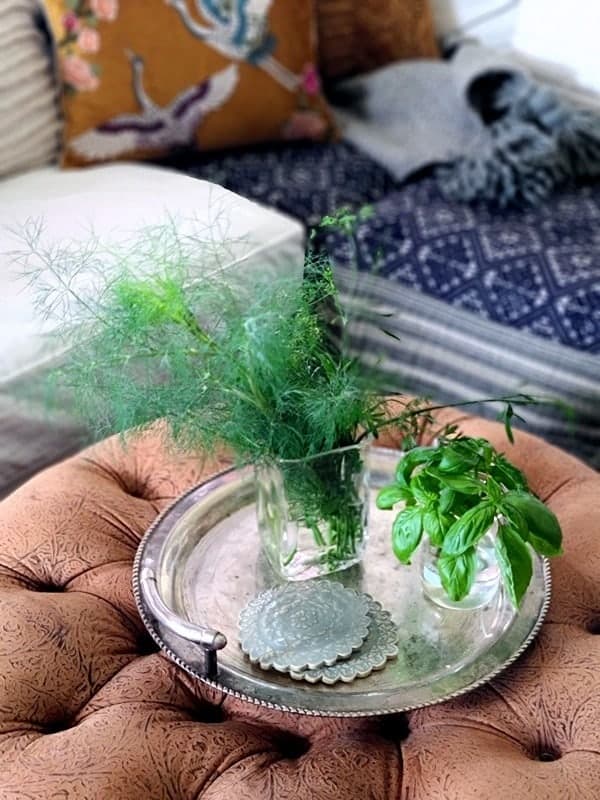 Boho Chic
5. Play with patterns
Don't be afraid to layer different patterns, mixing different colors, shapes, and sizes. The more patterns there are, the more lush your room will feel. If you want to go the extra mile, opt for tribal prints and geometric patterns. You can also opt for a certain color theme to bring in some cohesiveness to your decor.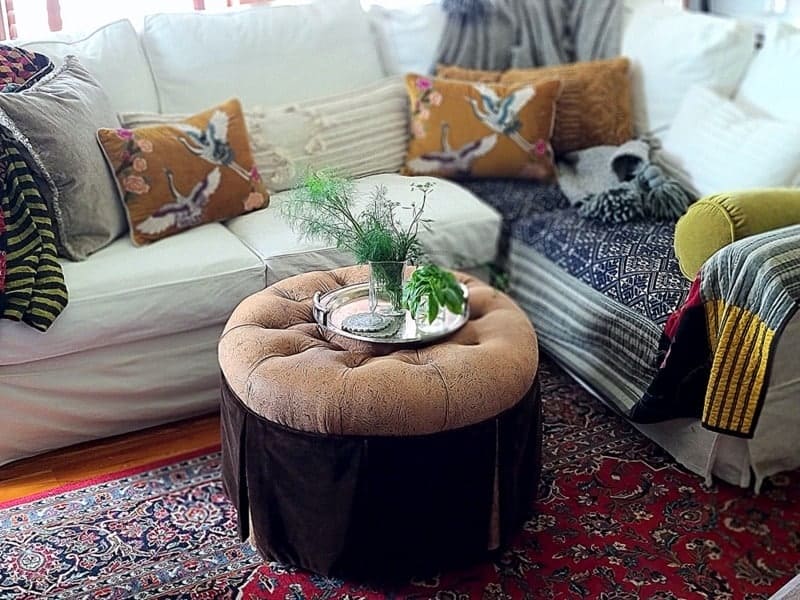 Bohemian Styling
6. Display interesting artwork and treasures
Bohemian styling gives the impression that you're well-traveled (even if you're not). A way to achieve this is by displaying interesting wall art. Find a big artwork online that you can print and frame yourself. You can even add unique trinkets without having to travel the world. Just go to your nearest antique store and find some interesting treasures that will go perfectly with your decor. You'll also find these brand new in stores like Pottery Barn and West Elm.
Rustic Boho Living Room
7. Accessorize with natural or raw materials for the rustic Boho living room
You don't have to purchase that beautiful rattan chair from IKEA just yet. Start off with accessories that showcase natural materials like wood, hemp, sisal, or wood. You can slowly incorporate these in small items like plant pots, rugs, mirrors, lamps, and throw baskets.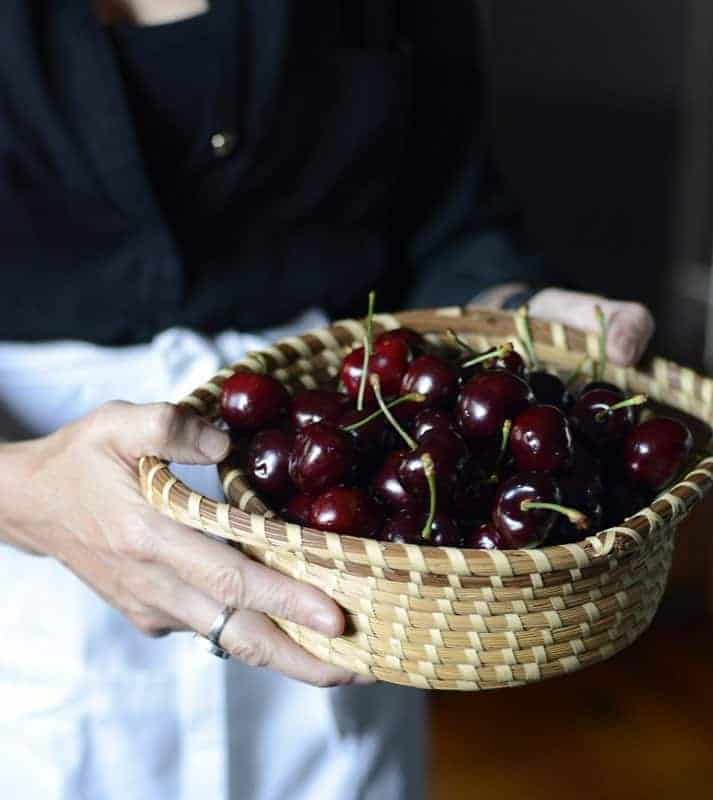 Boho Chic
8. Embrace natural light for Boho chic
Natural light can instantly bring an ethereal vibe to your space. You worked hard to achieve this aesthetic, so don't hide it behind blackout curtains. Opt for sheer ones to emphasize your beautiful bohemian decor. Mirrors also do a great job at opening and brightening up a space even more, especially if you're working with little natural light.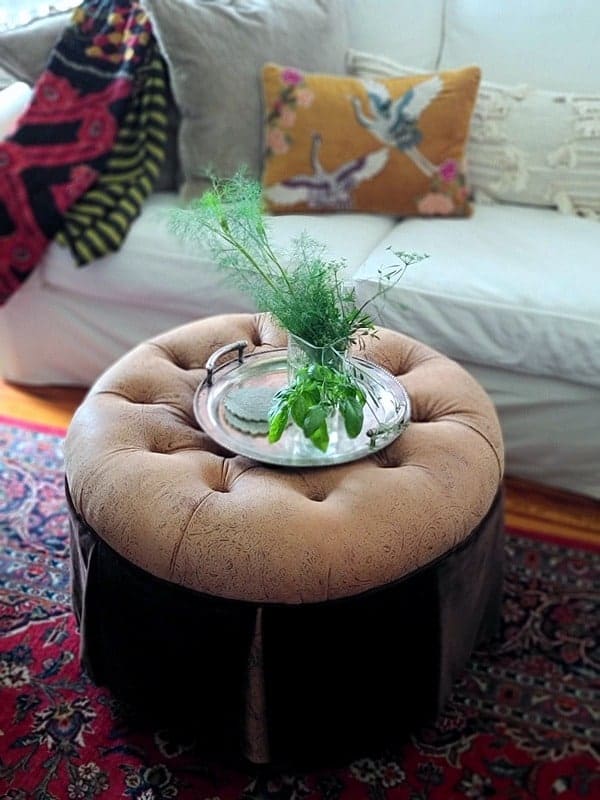 Style Boho
9. Incorporate scents for style Boho
Don't underestimate the power of fragrance! This can make a big difference in how cozy a room feels. Some good scents that go well with bohemian decor are woody, floral, and fruity. Everyone has different preferences so it's entirely up to you what scent you want to add. And, always try to use natural scents like fresh herbs, mint, dill, basil, rosemary, thyme, etc., flowers, roses lilies and more. Simmer in a small pot of water on the stove things like fresh cinnamon sticks, spices and fruits. Oh, the aromas that will waft through the house!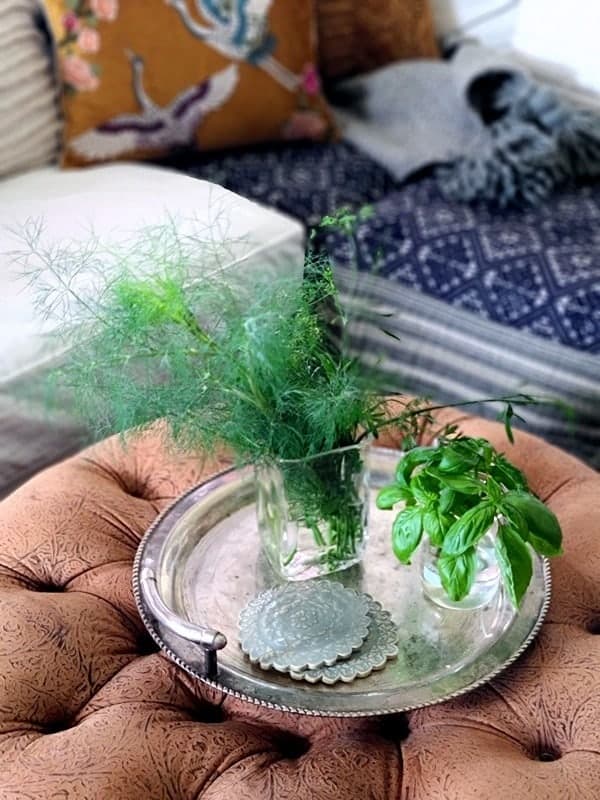 And, if you're interested in more ways to pamper yourself, check out this post! Or get some more Boho chic inspiration from this travel adventure of mine to Italy! xoxo ~ally