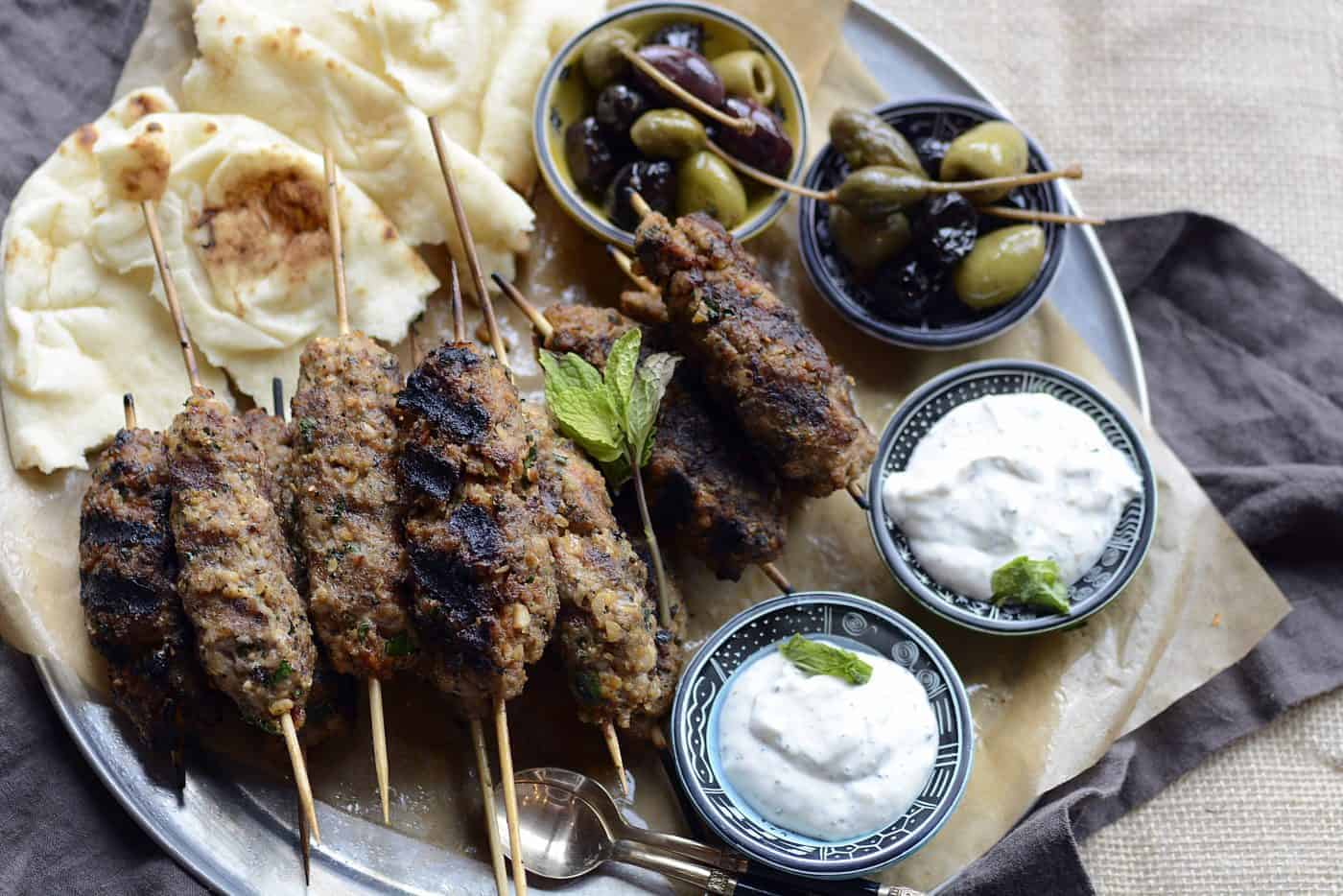 Escape to Morrocco with this Moroccan Veal Kefta. It's guaranteed to be fabulously popular. You can enjoy it in your own home! No traveling!
Moroccan Kefta
This moroccan veal kefta is a sponsored post~Cedar Springs Veal. #ReVEALingExcellence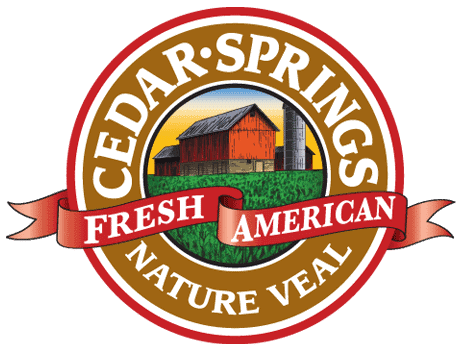 All of the content and opinions is strictly my own.
Moroccan Kefta Recipe
Growing up, I never really had the chance to eat veal. Just wasn't available in the hollers of West Virginia where I was raised. Sometimes I think being 'deprived' of wonderful things makes us more appreciative when we finally do have a chance to experience them. Yes, that's the case with veal for me. As a passionate foodie who is more discriminating about what I eat, the ingredients and where these ingredients come from, I find my love affair with ground veal is committed and continues to grow.
Lamb Kefta Recipe
Ground veal is category of beef that comes from best-in-class calves. When calves are raised ethically and responsibly as done by Cedar Springs Veal through Mountain States Rosen, you can be assured that the product is minimally processed without artificial ingredients.
Certainly if you wanted to use ground lamb in this recipe, it would perfectly fine.
What is Ground Veal Used For
Raised right here in the good ol' USA on family-owned ranches, I'm assured that a big dose of humanity and care has gone into the start to finish process of producing the veal I'm using to feed my family and friends.
Kefta Meatballs
Since ancient times, veal has been used in French and Italian cuisines as well as other global cuisines. Lower in fat than beef, veal is moist, tender and when prepared has a velvety delicious texture. When you look at fresh ground veal even the rose hue tells you that it's a delicacy that can be transformed into a memorable dish.
Veal Recipes Easy
Ground veal is remarkably versatile. That's important when you're deciding what kind of recipe you're planning. From outdoor grilling with burgers to luscious rich sauces like Bolognese, veal is a perfect selection.
Best Veal Recipes
Its consistency lends itself well to different types of preparation—from meatballs, burgers and casseroles to this amazing recipe I've used it in, Moroccan Veal Kefta.
UPDATE: I was the GP (Grand Prize) winner for this recipe!
Click here
Veal Recipes Healthy
After recently spending more than two weeks in Morocco, I sampled kefta and brochettes all over the country. Sometimes it was in a a swanky restaurant and other times it was in a Medina or a road side café. I knew when I returned home, I wanted to create something using my ground veal from Cedar Springs Veal that would capture the flavors of the 'very best' kefta I experienced using the very best ground veal. And, where was that? Where did I find my best kefta?
Moroccan Cuisine
Traveling from metropolitan cities like Marrakesh and Rada to enchanting bustling Medinas in Fes and Chefchauoen, it was in the little known and less-traveled ancient town of Moulay Idriss Zerhoun that I tasted the most ethereal flavors of kefta from a street vendor while sitting with friends at an outdoor café.
Moroccan Food
Yes, we'd just traveled from Volubilis where we'd walked for several hours the ruins of this olden city. Volubilis was part Amazigh then became a Roman city. Located near Meknes, which is between Fes and Rabat, the ruins are amazingly well intact and they show what life was like from about 1 AD through about the next 700 years.
Traditional Moroccan Food
We departed this location with a new understanding of historical influences of so many cultures and with a huge appetite for lunch. As we wound up the hills into the bustling city center, albeit small and more rustic, the aromas of open hot coals and grilling were intoxicating. It was this experience and memory that I wanted to replicate with my Moroccan Veal Kefta.
Kefta Moroccan
No doubt, I did. After having several people as my 'taste testers', it was conclusive that this kefta hot off the grill was succulent and immensely flavorful. Yes, that was principally the result of the chief ingredient, ground veal. Combined with the cool creamy chilled labneh sauce, the saltiness of the olives and the tenderness of the naan bread, I was able to convey to my family and friends some of my culinary adventures in Morocco.
Easy Moroccan Veal Recipes
There's no better meat to use with this recipe for kefta than ground veal. Even about 3 days later with some leftover kefta the flavors were glorious. I had removed them from the skewers and saved. I mean it was not going to be uneaten. But, we had literally stuffed ourselves! I slowly reheated them in a covered cast iron skillet on a very low blaze temperature. When served, it was like they had just been removed from the grill.
Morrocan Dinner
If you can't travel to Morocco and want to taste what is there, then try this recipe using healthy succulent ground veal as the meat. You won't be disappointed. It will swoop you into a culture that has a rich and deep culinary history that blends Mediterranean, Arabic, Andalusian and Berber cuisine all into something even better collectively.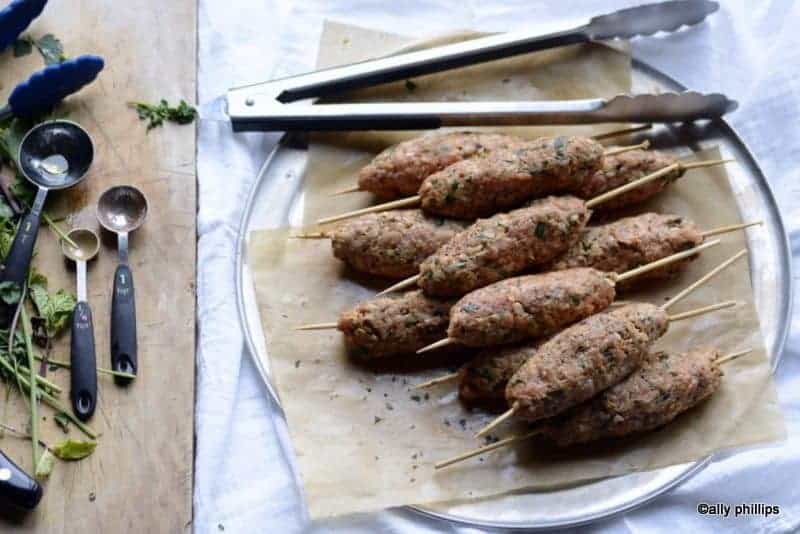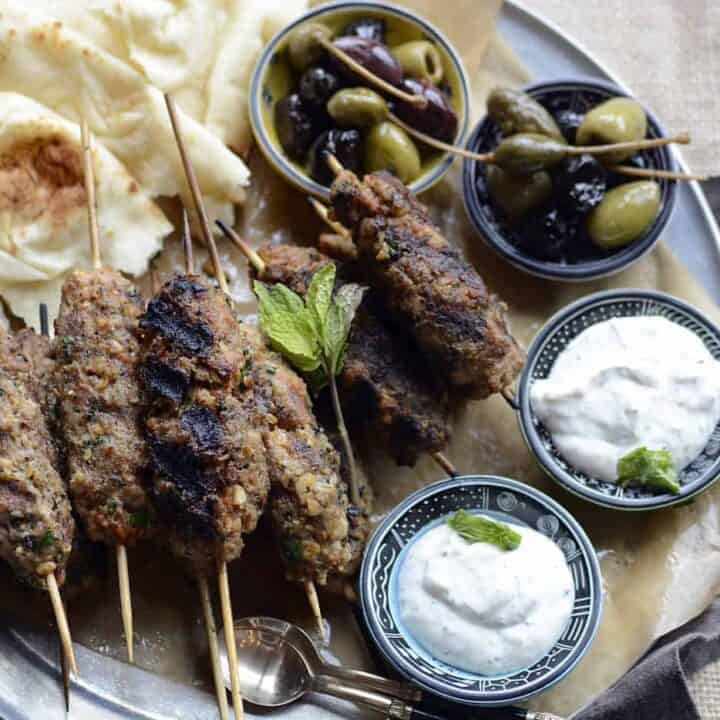 moroccan veal kefta
Ingredients
Heat a grill to 350 degrees
Metal Skewers OR 10-12 wooden skewers, 8" previously soaked in water for several hours
1 lb. Cedar Springs Veal, ground
¼ cup flat parsley, minced
¼ cup onions, minced
2 Tbl. fresh mint, minced (divided)
½ cup bread crumbs (I put water crackers in the food processor and made into a fine crumb mixture.)
1 egg
2 Tbl. extra virgin olive oil
1 Tbl. Garlic, minced
1 Tbl. dried cilantro
1 ½ tsp. sea salt
1 tsp. coarse ground pepper
1 ½ tsp. smoked paprika
1 tsp. ground cumin
1 tsp. red chili flakes
½ tsp. ground cinnamon
Cooking Spray (canola)
LABNEH SAUCE:
1 cup sour cream
1 tsp. sea salt
1 tsp. coarse ground pepper
1 Tbl. fresh mint, minced
For Serving:
1 cup assorted olives
Naan Bread
1 lemon, juice & zest
Instructions
In a large mixing bowl, combine the parsley, onions, mint, bread crumbs, egg, olive oil, garlic, cilantro, salt, pepper, paprika, cumin chili flakes and cinnamon. Blend together well.
Add the ground veal (breaking it into chunks) and using your hands, work this seasoning mixture into the meat. Blend a couple of minutes. Cover the bowl with plastic wrap. Refrigerate for about an hour to let the flavors blend.
Put parchment paper on a cookie sheet. Make 10-12 balls with the veal mixture. About one-fourth cup plus of mixture.
Form the meat around the skewer into a 'sausage' shape about 3-4" long. Coat the meat with cooking spray on all sides.
Coat a grill with cooking spray. Heat to about 350 to 400. Place the skewers on the grill and cook on each side about 3-4 minutes. Turn with tongs. When done, remove to a clean platter.
Labneh Sauce: Combine all ingredients in a bowl and blend together. Serve the labneh sauce, olives and bread with the kefta.