live it up at 'live on green'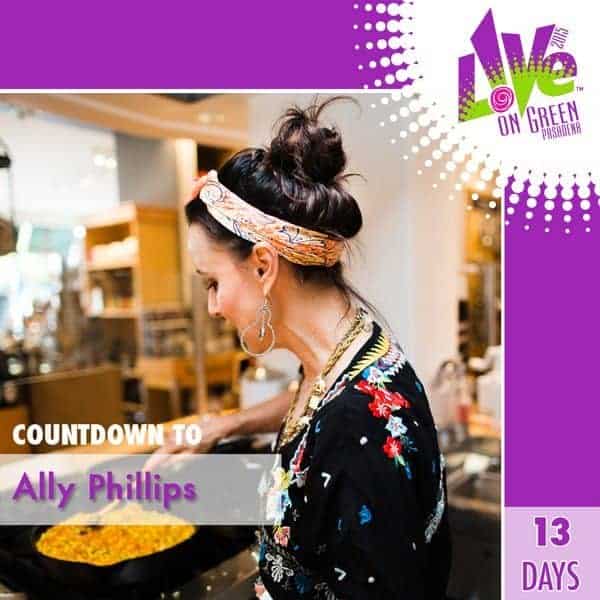 Move over Disney, the Tournament of Roses, Rose Parade and the city of Pasadena have launched the 2016 'Live on Green'! Yep, it's time to live it up at 'live on green!' For three days starting 29 December through 31 December, there will be more fun, food, adventure, games, live entertainment, and cooking demonstrations than you can shake a stick at!
This festival all takes place at the Pasadena Convention Center, and you don't want to miss it if you're heading to the 2016 Rose Bowl! It's the 102nd year for this epic event in American history. And, the game will pit the Iowa Hawkeyes from the Big Ten against the Stanford Cardinal from the Pac-12.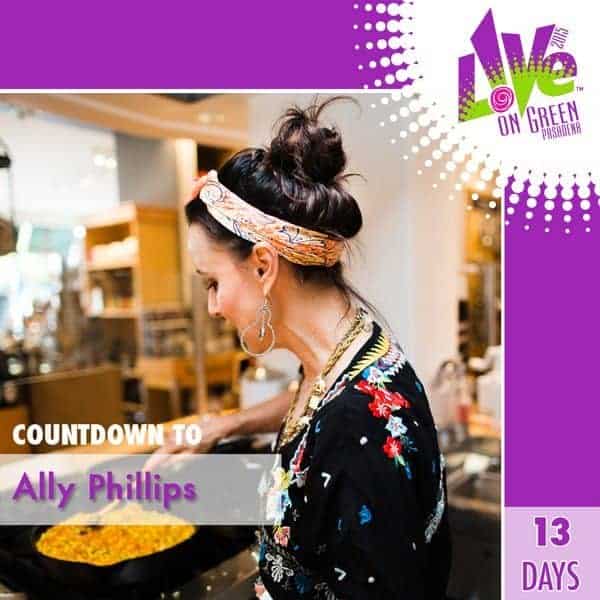 Now, what happens if you're not there in person? Well, most likely you're sitting in front of your big screen watching all this happen. And, what do you need to make it even more memorable? GOOD EATS!
That's what Dole Packaged Foods will be doing at 'Live on Green'~the Dole Bistro will be the hip place to be because I'll be there demonstrating some super easy and healthy smoothies, desserts and pizza that you can make even during a break or commercial! Really, some of the recipes are that quick! In honor of the 'Live on Green' here's the 'Live on Green Smoothie' I'll be making. It's full of nutrition with spinach, soy milk, and Dole's pineapple juice, frozen mango chunks and bananas.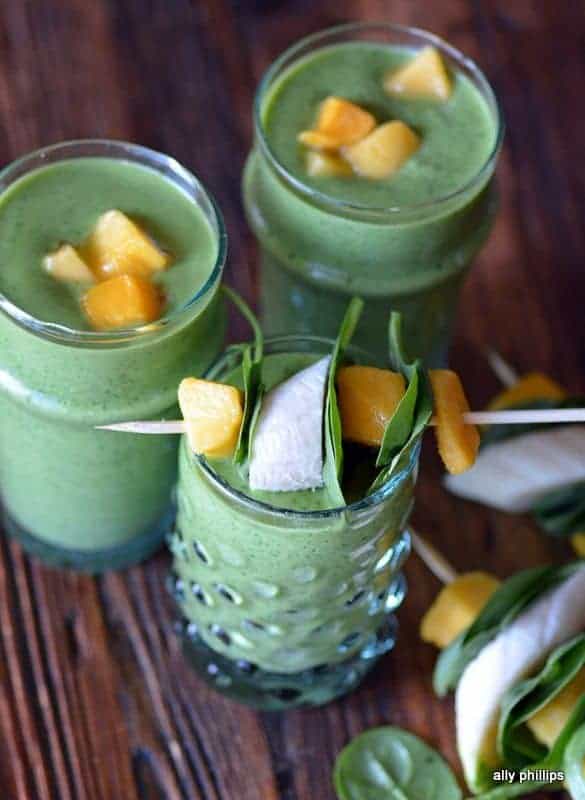 The theme of the 2016 Rose Parade is "Find Your Adventure"and they're teaming up with the National Park Service to celebrate its 100th anniversary! All of the floats will depict this theme. And, none will do so as magically as Dole Packaged Foods float, 'Soaring over Paradise! Decorated with their non-GMO fruits, there's a zip line that adds to the rainforest adventure.
And, yes, there will be a rider who will zip about 100 times during the Parade. Expect to see lots of animals from sculptured Asian elephants to Bengal tigers, fresh waterfalls and 'The Gardens' with more than 30,000 hot pink Princess Roses. There's so much more that will make this float dazzling. You'll just have to tune in and see if this one becomes number 6 for DPF as the Sweepstakes winner of the Parade!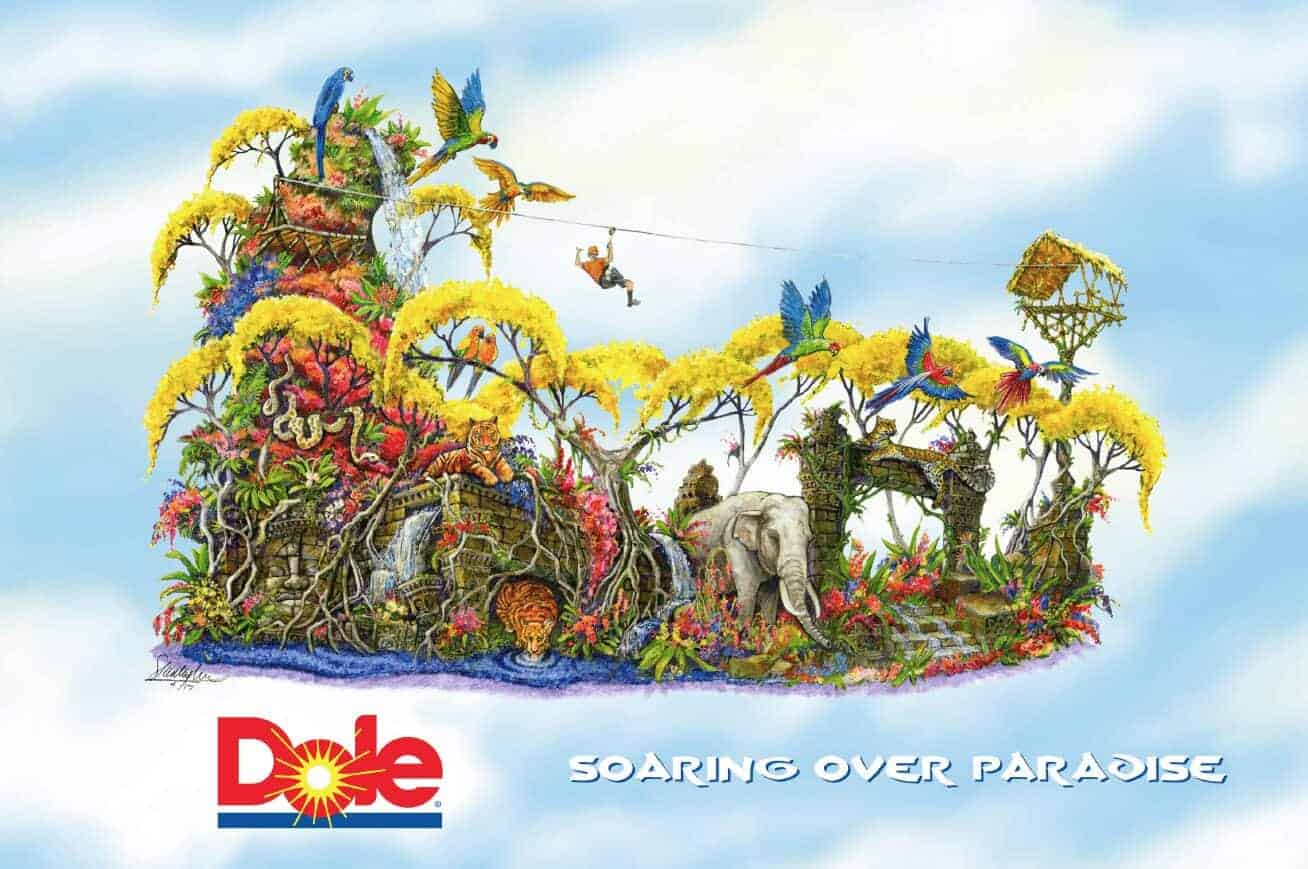 Yep, I'm pinching myself knowing that for almost a week, I get the privilege of being part of all of this history in the making. You just never know what life has in store for you! Growing up in the hills of West Virginia watching the Rose Parade on our small black and white television was my humble preparation for all this incredible extravaganza of technicolor!
~peace & dole~ ally
This post is sponsored by Dole, but all the words came from my heart and head. Click here for more information.