This recipe was 'boho'd' from the original recipe from 'My Crowded Kitchen' one of my favorite foodies in the universe!  When I saw the this incredible stack of chocolate love cookies that It's Yummilicious had shared, I went right to her page then on to the blog  to see what MCK had done!  I immediately liked the recipe…it was straightforward and easy…seeing how I'm not a pastry/baking person, I need things that can work if you make mistakes.  And, you bet, I made a big mistake as I was jotting down this recipe!  
I forgot to add the chocolate chips to this recipe, but, not to worry, it's one of those recipes for pastry/baking dummies, like me, the end result was fabulous!  Chocolate Cookies…Same Batter…Four Versions:  Chocolate with More Chocolate, Chocolate with White Choco Stuffed Raspberries, Chocolate Mini-Cupcakes with Walnuts, and Chocolate with Coffee & Raw Sugar!


Makes:  3-4 dozen
Preheat oven to 350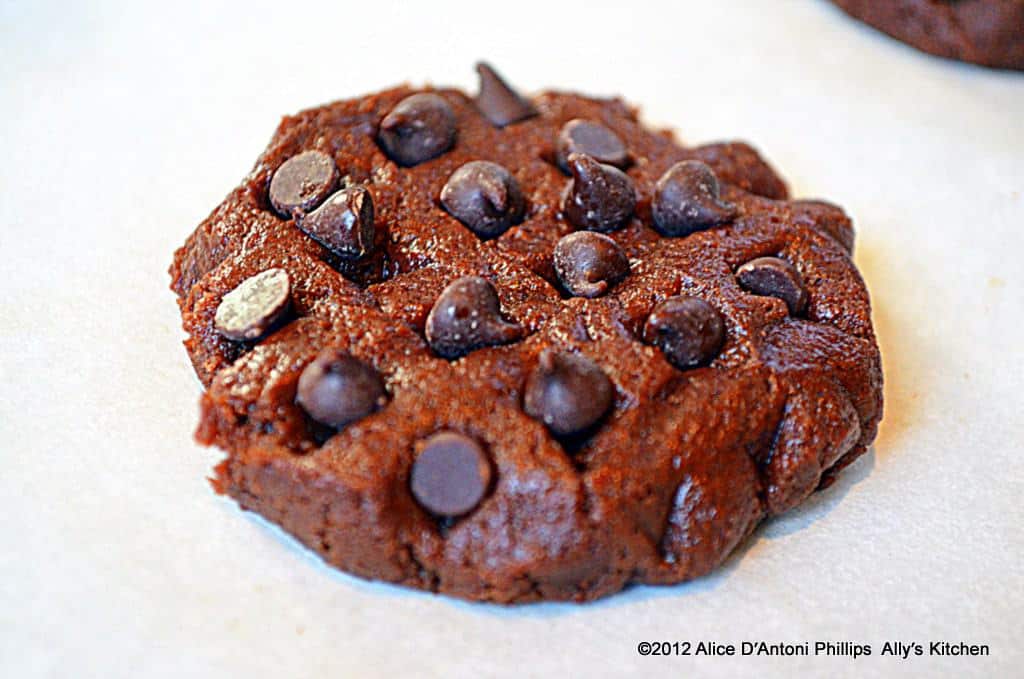 What you need:
1/2 cup Crisco
1/2 cup salted butter, room temperature
2 cups sugar
2 eggs beaten
1 teaspoon pure vanilla extract
1 teaspoon baking soda
1 cup cocoa
1 ¾  cups all-purpose flour


Toppings/Additions:
Mini semi-sweet chocolate chips
White chocolate chips
Walnuts
Fresh raspberries
Instant Coffee
Raw sugar
Your choice!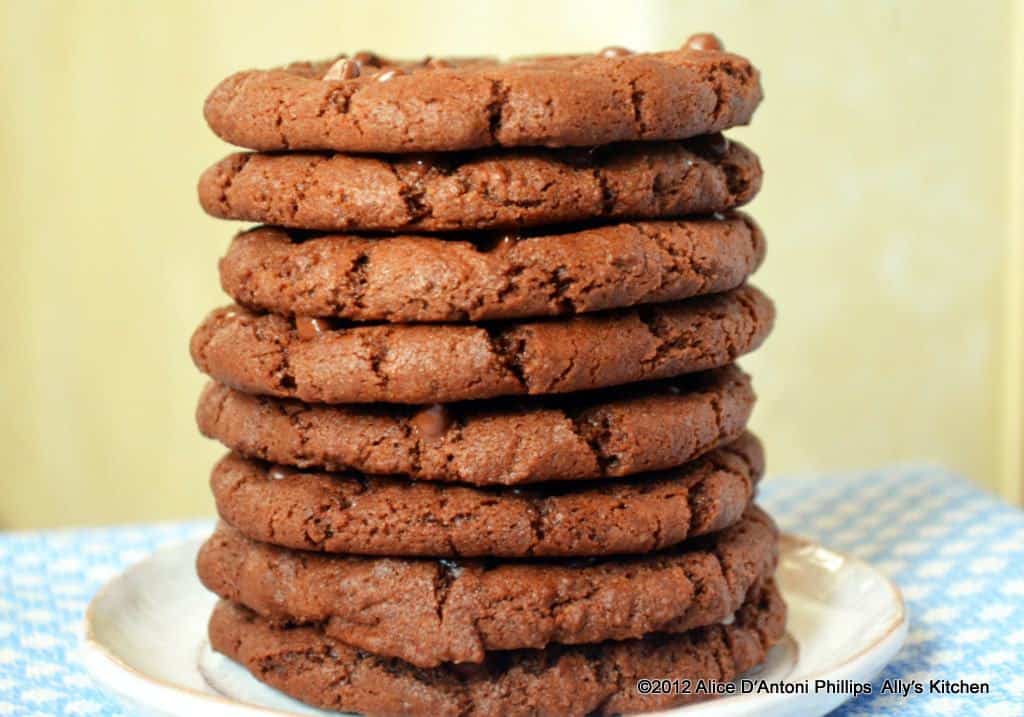 Preheat oven 350 degrees F.
In a medium sized bowl using a wooden spoon,  blend together well the butter, Crisco, sugar and vanilla until light and fluffy. Yes, you can use a mixer, but I use elbow grease.  Blend in the beaten eggs.    Add the baking soda and blend in.  Using a sifter add ½ cup of the cocoa at a time and blend in.   Do the same with the flour sifting in about ½ cup at a time and blending until all has been incorporated.  (Note:  The batter will be thick and really like the texture of play dough—use elbow grease!)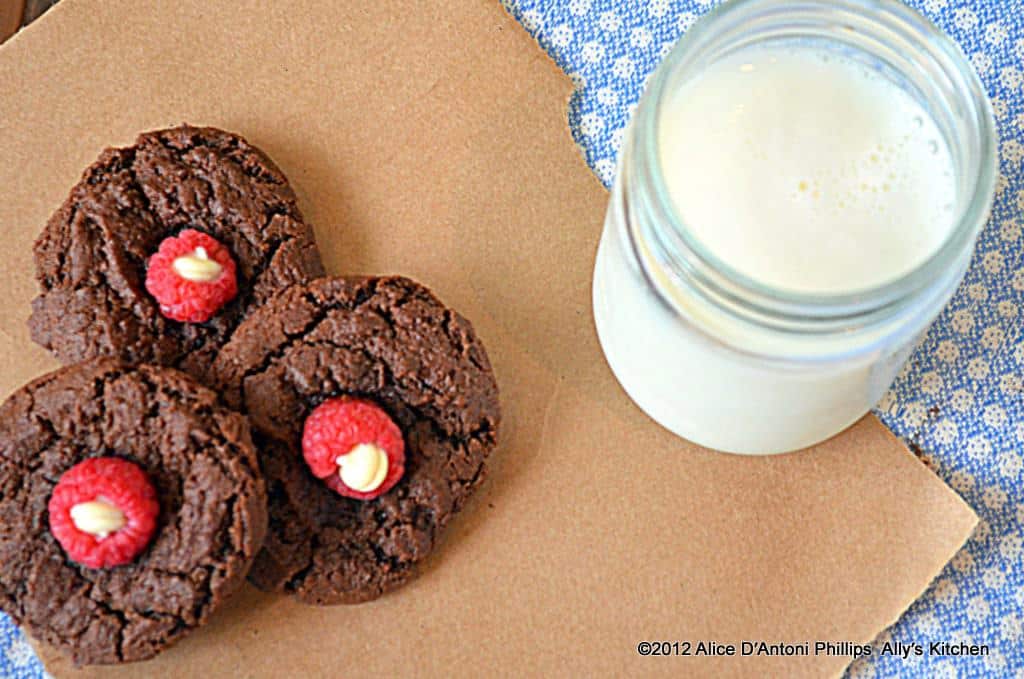 Now you can decide how you want to top the cookies or add to them. Have your cookie sheets lined with parchment paper.  If you're making mini-cupcakes, put the cupcake holders in and give them a quick coating of cooking spray.  Using a small cookie scooper (like an ice cream scooper) put dollops on the cookie sheet.  You can then gently and slightly flatten them somewhat with the palm of your hand, make criss cross marks using a fork like peanut butter cookies, use a small meat mallet (which I used) to flatten, or leave them in the mounds. Top with whatever you choose.  To place the raspberries in the center of the mounds, I created a small opening in the center by inserting the end of a teaspoon into the mound and gently rocking it back and forth to make the hole to put in the raspberry.
Place in pre-heated 350 oven for about 7-8 minutes—do not overcook.  You want them chewy when you bit into them.  Remove and let them cool a couple of minutes.  Enjoy!