awesome easy honey walnut cookies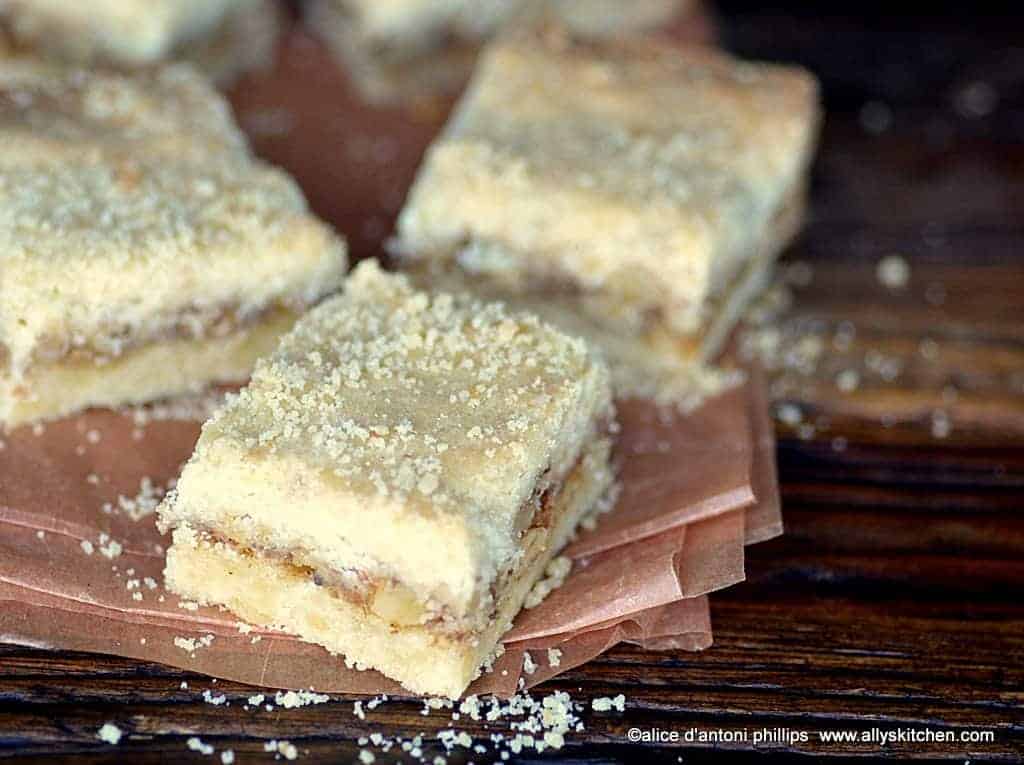 European Butter Cookies
Melt in your mouth Eastern European honey walnut cookies. You bet these will become a family favorite. And, you'll make them more than just for holidays!
These cookies are made with just a few ingredients, but those ingredients are found in a lot of European butter cookies. And, nothing melts in your mouth like butter cookies!
Christmas Cookies Unique
Of course we all have our standard Christmas cookie recipes, but sometimes, I just want truly unique Christmas cookies. These Eastern European honey walnut cookies fall into that category.
And, nothing's better than creating cookies with unique and beautiful cookie cutter shapes. The cookie cutter shapes make the cookies more festive and unique. You'll have more flair and style by simply using the cookie cutter!
Since we love Poland and have been there several times, we always seek out bakeries, cafes, and coffee shops where we can sit, order a luscious cups of coffee and have a pastry that just makes the entire day seem worthwhile! These Eastern European honey walnut cookies are inspired from these travels and adventures. Crumbly and crunchy, they offer just the right satisfaction for my taste buds whether it's morning or mid-afternoon or evening. Steeping with buttery goodness, they're kind of like a shortcake cookie, but even better!
Cookies from Around the World
The Eastern European countries, Poland, Hungary, Romania, Slovakia, Slovenia, and more, have a rich history and culture~one of the traditions that resonates in my mind when I've visited that area is that when you visit most anyone's home, you're immediately offered coffee and cake or cookies. There's always some kind of dessert in the pantry ready to be served.
I'm in love with my Persian walnut cookies!
Nut Cookies
You can't beat really good nut cookies. And, when the nut cookies have butter in them, lots of butter, and honey, well, you get the idea. These are cookies that are keepers.
Butter Cookies
Sometimes you might think that butter cookies and shortbread cookies are one and the same. I did for a while. But, really, butter cookies are so much better than shortbread cookies. Since butter cookies have more butter in them, the flour and sugar amounts are increased, this means that butter cookies hold their shape better than a shortbread cookie.
Butter cookies are perfect for rolling out and using cookie cutter shapes. They're much sturdier. Plus, if you want to send these cookies in a care package, well, they travel well, too. Just make sure they're secured and protected.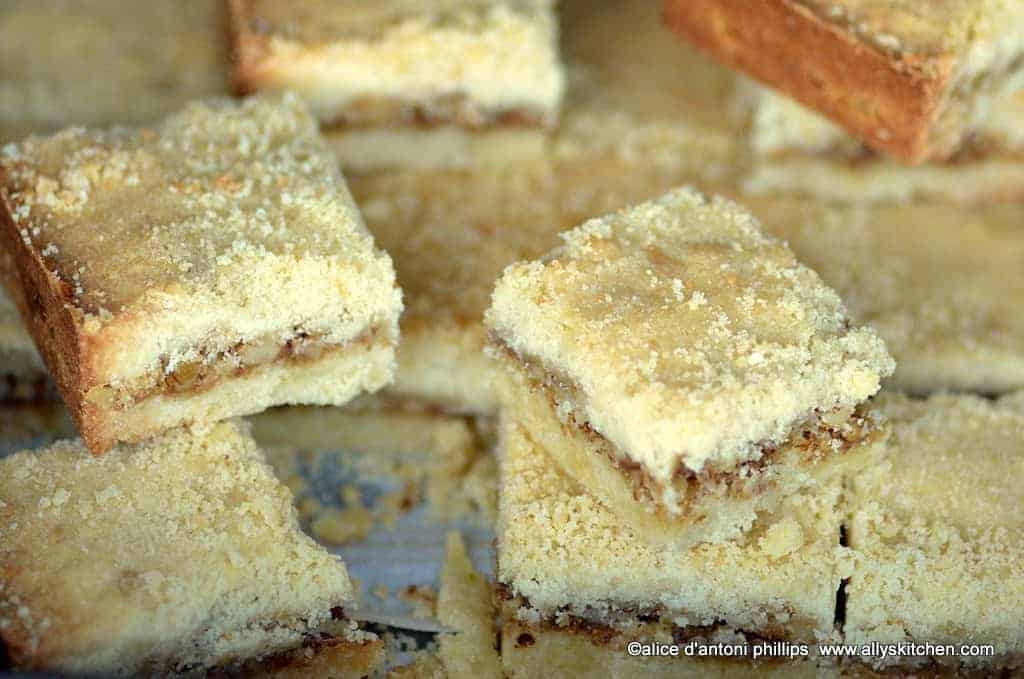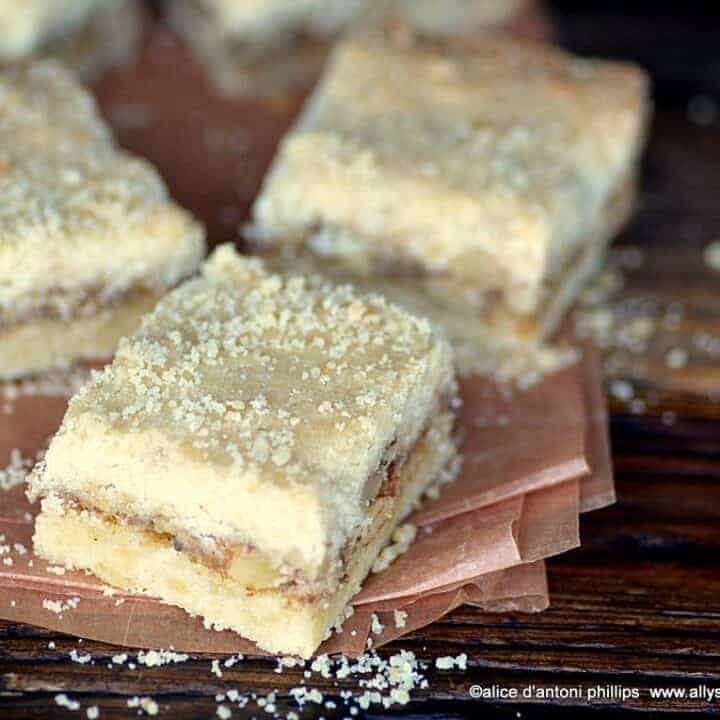 eastern european honey walnut cookies
Yield: About 2 to 2 ½ squares

Melt in your mouth Eastern European honey walnut cookies. You bet these will become a family favorite. And, you'll make them more than just for holidays!
Ingredients
Preheat oven to 325
8 Tbl. salted butter, room temperature and softened
1 cup sugar
3 egg yolks
1 tsp. vanilla
1/8 tsp. sea salt
2 cups flour, sifted
1 cup finely chopped walnuts
¼ cup honey
Instructions
In a large mixing bowl, combine the butter and sugar and whip with a hand mixer until light and fluffy—about 3-5 minutes. Add the egg yolks, vanilla and sea salt and mix well. Add half the flour and blend in. Add the remaining flour and blend in. You will need to use your fingers to work everything together. You'll have a crumbly mixture.

Line an 8x8 baking pan with parchment paper letting two sides (opposite) lap over the edges. Put half of the mixture into the pan and press down well using your hands or a flat surfaced cup covered with plastic wrap. Put a layer of walnuts and drizzle the honey on the nuts.

Put the remaining crumbly mixture on top and press down well. Bake in a preheated 325 oven about 22-25 minutes. Remove to a cooling rack and cover loosely with foil. When cooled cut into squares.