aussie grassfed beef lollipop sticks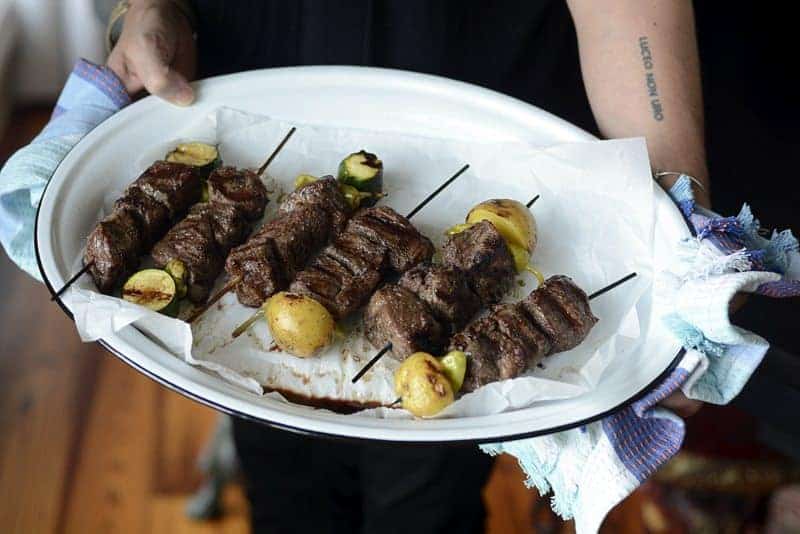 This is a sponsored post (I received some compensation (yay!) for a ton of work!), but, rest assured that all the information and opinions on this product are my own. For more great recipes using Aussie grassfed beef and lamb and where to buy, head to Aussie Beef & Lamb!
There are so many things that mark the blooming of Spring and the bursting of Summer. From traditional holidays, like Easter and Spring Break, to newly celebrated occasions like Cinco de Mayo. And, of course, we can't forget weddings and graduations. Yes, grads are exploding at every level from Kindergarten to graduate and professional schools. And, no one celebrates college graduations more than grandparents. I mean it's a time to kind of breathe a sigh of relief knowing that your grandkids are on 'somewhat' of sound footing in life. They've made it through some tough hoops of life!
The Best Celebrations Are…
What's the best way to celebrate? Invite friends over to toast the new graduates and have plenty of time for bragging and showcasing these great newly emerging adults! Festivities like this call for the best you can find, and that's undoutedly what I wanted as the centerpiece of this al fresco dinner party. Look no further than Aussie grass fed beef. With the generosity of Aussie Beef & Lamb, I was able to host a fabulous neighborhood graduates party for some pretty hip and great, as in super, grandparents. I'd never tasted nor used grass fed beef, and I wanted to see what my friends thought about it since all of them are well-traveled and are true foodie connoisseurs having eaten around the world at fine places, dives, diners, cafes, food trucks and more.
When I throw a dinner party, it's not just a party, it's THE party. Yes, I consider myself an expert at planning, organizing and designing parties. And with this beef, this party was beyond 'THE' party. It was the IT PARTY! Grass fed beef is the flavor of a pure environment where animals are in their natural habitat. This means that grass fed beef has fewer calories. Yes, it's going to cost a little more, but when you consider some of the other benefits, then it makes sense to invest in your health. Besides less total fat, grass fed beef has more heart-healthy omega-3 fatty acids, more antioxidant vitamins like E, and more linoleic acid, which is a kind of fat that's associated with reducing heart disease and cancer risks. For more information on grass fed beef and lamb, just go to the True Aussie Beef and Lamb website or Google the benefits of it. It's good to education yourself!
And what did my guests who tasted for the first time grass feed Aussie beef have to say? Well, they were were in awe of it. The flavor. The tenderness. The juiciness. Comments like 'it just melts in your mouth' and 'the taste is so different, better.' All of them immediately wanted to know where they could buy it! And, retailers vary according to where you live. But, just go to the True Aussie website, plug in your zip code, and you'll get your options for grocers.
One more thing, I cooked my lollipop New York Strip beef sticks medium rare. My philosophy with grilling beef is that you can always cook it a little more if guests prefer, but you can't uncook over cooked meat.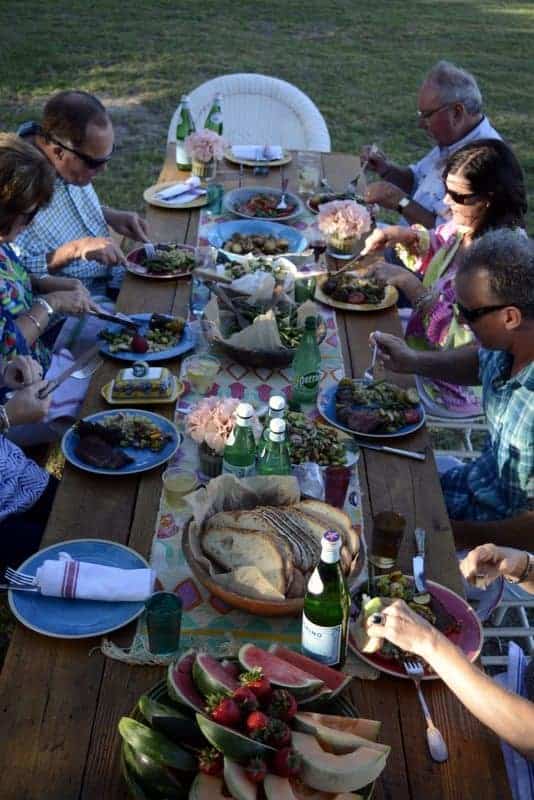 Yield: Serves 10-12
aussie beef lollipop sticks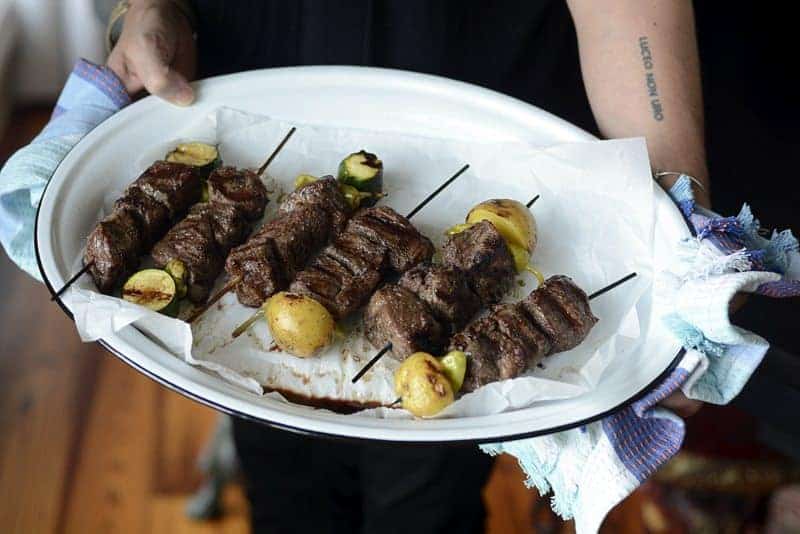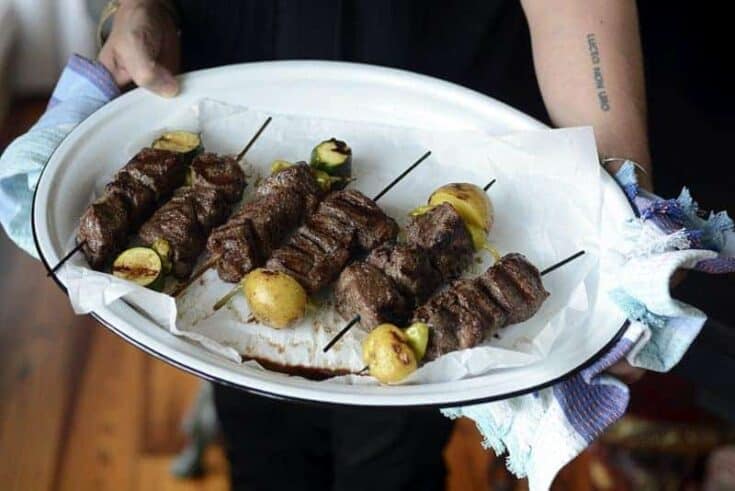 Ingredients
12 (8") skewers, previously soaked in water for several hours
4 lbs. Aussie grassfed beef, cut into about 2" cubes, total cubes 36
2 tsp. sea salt
2 tsp. coarse ground pepper
2 tsp. garlic granules
¼ cup extra virgin olive oil
24 whole peperoncinis
6 small potatoes, about the size of a golf ball, use red, Yukon gold, or fingerling
6 zucchini rounds, about 2" thick
Cooking Spray
6 Tbl. Butter, unsalted, melted
Instructions
Put the beef cubes in a large mixing bowl. Add the salt, pepper, garlic and olive oil. Toss and coat all pieces well.
Put the potatoes in a microwavable bowl with about ¼ cup water. Cover and microwave on high for 3 minutes. You are 'precooking' the potatoes. Remove, drain off water and let cool.
Thread on a soaked skewer three pieces of meat. Top with a one large or two small peperoncinis then cap off the lollipop with a potato or zucchini round. Repeat until all meat is on lollipop sticks. Give all the lollipops a quick coating on all sides of cooking spray.
Place lollipops on a parchment paper covered cookie sheet.
Heat a grill to 550 to 600 degrees. Coat with cooking spray. Place lollipops on grill (don't crowd because you'll need room to turn them). Cover and grill for about 75 to 90 seconds on each side.
Put a clean piece of parchment paper on the cookie sheet. Remove lollipops to cookie sheet when done (130 to 135 degrees for medium rare). Cover with foil and let rest for about 5 minutes.
Drizzle with melted butter and serve immediately.