Aussie Grassfed Beef Lollipop Sticks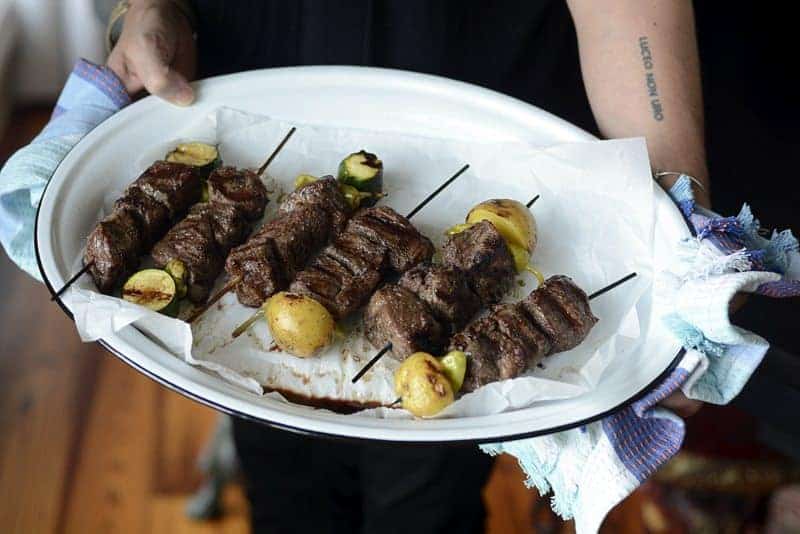 Make a statement with these aussie grassfed beef lollipop sticks! Even the kids will be grabbing and chowing down. Best in the world!
Beef Skewers on Grill
Are you having a family party in your backyard? This is the right time to bring out your BBQ grill and impress your guests with your favorite beef on a stick recipe. Having a BBQ party is a fun thing to do, especially if you have kids around. You can start teaching your kids how to grill in barbeque and this will be one of the different hobbies you can start with your kids. Grilled beef skewers are tasty and you can spice it up with the flavors of your choice. Everybody would absolutely love this best skewer.
Beef Tenderloin Skewers
Do you know the secret to a flavorsome beef tenderloin? The secret lies in the marination of your beef. The longer you marinate the more the herbs and spices will seep through and get infused into the beef. To get the best flavor, allow it to marinate overnight. If you are not a fan of beef, then you can try red curry chicken skewers. This recipe is equally good, juicy, and flavorsome.
Beef Grilled Skewers
Are you going on a camping trip? Looking for the right recipe to have at the campsite? You must definitely carry your coal BBQ grill and some skewers. Carry a bowl full of marinated beef with infused herbs and spices preferably overnight, place it on the BBQ grill until it is completely cooked. Having a BBQ grill with your friends along the country roadside is definitely one of the 4 silliest things to see on a road trip. Chilling with friends, having fun, and having a great conversation with BBQ meat on a stick are some of the best things to do.
Steak Kabob
Are you a fan of steak house grill? This Steak kabob that we are making here can almost come closer to your favorite steak. It all lies in the flavor that you add to your meat. Make sure you don't overcook the kabobs, then it will be too dry and insipid too. Perfectly cook the steak with a crispy crust on the outside and the juicy center on the inside. Make sure you grill them evenly on all four sides for 5 to 10 minutes each. Voila! There you have the perfect steak kabobs waiting to get devoured at once. To seal the deal with a perfect light chocolate dessert you can try biscoff chocolate crumbly sticks. This will be a great way to finish your meal or dinner.
Beef Skewers Recipe
You will fall in love with this smoky flavor and color of beef skewers. Throw in some veggies like zucchini, green pepper, onion, and potato. The slices of these vegetables add a great texture and flavor to your steak grill. So where exactly did it come from? Kabobs originated from Middle East countries and ever since then it became famous worldwide. If you are not a meat person then try orange marmalade spicy chicken drumsticks, this will remind you of orange chicken by Panda Express.
Beef Cooked with Pepperoncini
Beef cooked with pepperoncini can go great with panini bread or pita bread or you can even make awesome gyro sandwiches. If you are looking for a simple recipe that could be prepared in an hour this is definitely not the one you are looking for. Roast beef is cooked in a cooker slowly for over 6 to 8 hours. You can also make a breakfast burrito with roast beef, add shredded cheese, and your choice of herbs and condiments. On the contrary, you can try a fried chicken liver appetizer which can be cooked in an hour.
Mississippi Pot Roast
Pot roast is the ultimate showstopper for a perfect weekend meal, which you can make with little effort. This dish is a hot, warm, and healthy meal that can be made by anyone and you don't even have to sear the meat. Yet you will have a delicious and ultimate slow cooker Mississippi pot roast which can be made in one cooker. You can prep by cutting the vegetables the previous night and you can add your choice of herbs and vegetables to this delicious pot roast. Serve it with mussels shrimp and pasta, or have a salad as an aside. The built-in gravy and the tender meat leave you speechless and hands down the best dinner ever.
Beef Tips with Pepperoncini
These tender beef pepperoncini are called Italian beef which is made in a slow cooker with only simple ingredients. Yet it turns out to be delicious. Serve it with homemade cocoa espresso babovka to get the taste of the meat and also would be great to help you in relieving the hotness of the pepperoncini. Enjoy the tender and flavorsome Italian beef for dinner.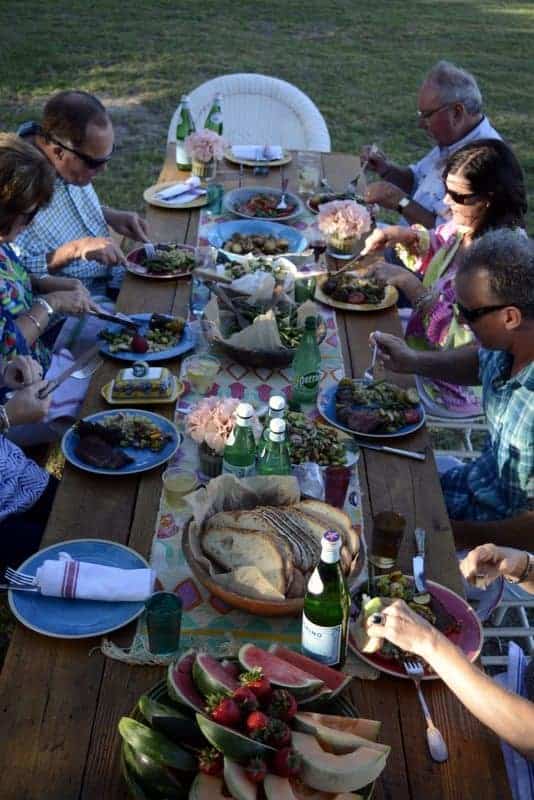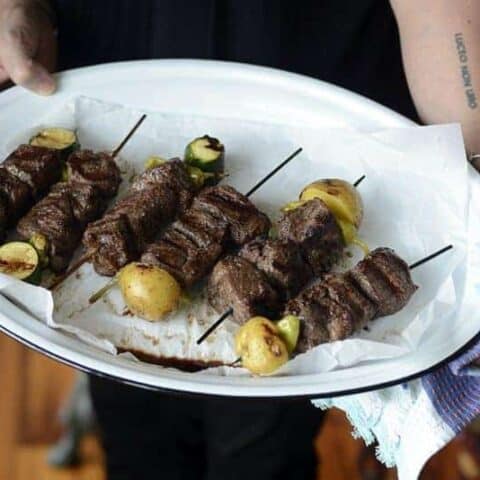 Aussie Grassfed Beef Lollipop Sticks
Make a statement with these aussie grassfed beef lollipop sticks! Even the kids will be grabbing and chowing down. Best in the world!
Ingredients
12 (8") skewers, previously soaked in water for several hours
4 lbs. Aussie grassfed beef, cut into about 2" cubes, total cubes 36
2 tsp. sea salt
2 tsp. coarse ground pepper
2 tsp. garlic granules
¼ cup extra virgin olive oil
24 whole peperoncinis
6 small potatoes, about the size of a golf ball, use red, Yukon gold, or fingerling
6 zucchini rounds, about 2" thick
Cooking Spray
6 Tbl. Butter, unsalted, melted
Instructions
Put the beef cubes in a large mixing bowl. Add the salt, pepper, garlic and olive oil. Toss and coat all pieces well.
Put the potatoes in a microwavable bowl with about ¼ cup water. Cover and microwave on high for 3 minutes. You are 'precooking' the potatoes. Remove, drain off water and let cool.
Thread on a soaked skewer three pieces of meat. Top with a one large or two small peperoncinis then cap off the lollipop with a potato or zucchini round. Repeat until all meat is on lollipop sticks. Give all the lollipops a quick coating on all sides of cooking spray.
Place lollipops on a parchment paper covered cookie sheet.
Heat a grill to 550 to 600 degrees. Coat with cooking spray. Place lollipops on grill (don't crowd because you'll need room to turn them). Cover and grill for about 75 to 90 seconds on each side.
Put a clean piece of parchment paper on the cookie sheet. Remove lollipops to cookie sheet when done (130 to 135 degrees for medium rare). Cover with foil and let rest for about 5 minutes.
Drizzle with melted butter and serve immediately.