Tuscany Adventures: Beautiful Colle Santa Mustiola Winery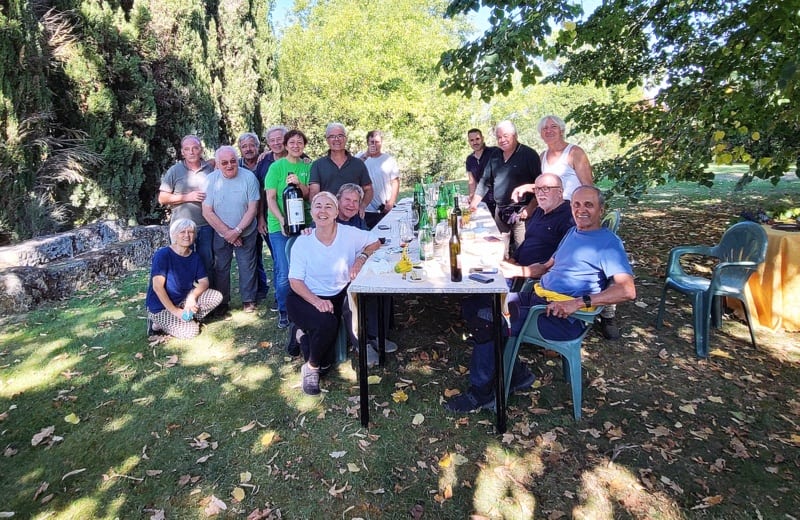 Colle Santa Mustiola Winery is the kind of Tuscan wine vineyard that makes you feel like you're part of the family. A FIRST for me!
Best Wineries in Italy
Some of the world's best wineries are, of course, in Tuscany.
Known for it's enchanting landscape, you'll travel through rolling hills and winding mountain roads. Besides wineries, you'll find beautiful medieval ruins, old olive groves, fields of sunflowers and forests that are packed with amazing sights.
Wine touring here is not about a five-minute tasting at a roadside wine bar, but rather it is an immersive experience. At any of Tuscany's wineries, you won't just be served a glass of wine, you will learn about the history, culture, and innovations behind that wine while surrounded by the landscapes that inspired some of the world's greatest artists.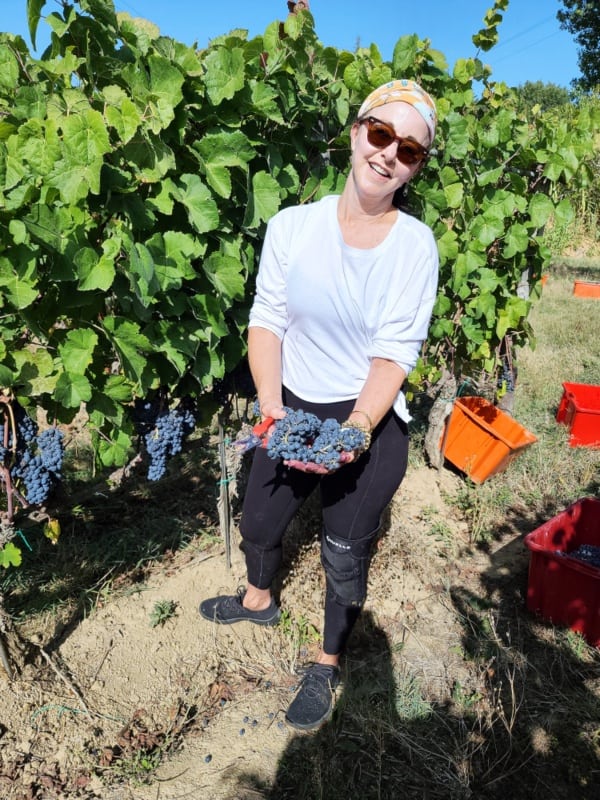 Best Wine Vineyards in Tuscany
You might not find Colle Santa Mustiola Winery if you Google 'best wine vineyards' in Tuscany.
But, I'm of a different elk. I believe it is one of the most beautiful and that the Sangiovese wines made are among the best.
As Sara Passeri writes, this vineyard is 'wine tourism where you least expect it'. Yes, this is the kind of surprise box I love to open when traveling. The unexpected. The road less traveled. The immersion into the real world of the people, their lives, their worlds.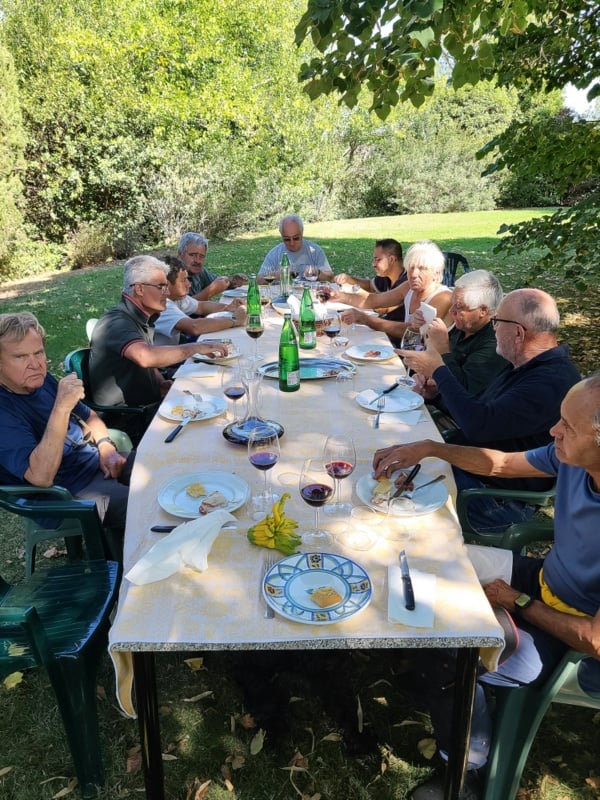 Best Way to Visit Wineries in Tuscany
Visiting wineries in Tuscany means planning. Don't go unprepared. Call ahead for reservations. Some have beautiful meals as part of the experience. Others offer tastings and nibbles.
Some of the wineries are large 75+ hectars. Others, like Colle Santa Mustiola are small, only five hectars. But, these five gorgeous hectars, owned by Monica and Fabio Cenni, includes a wine cellar where one section pre-dates Christ.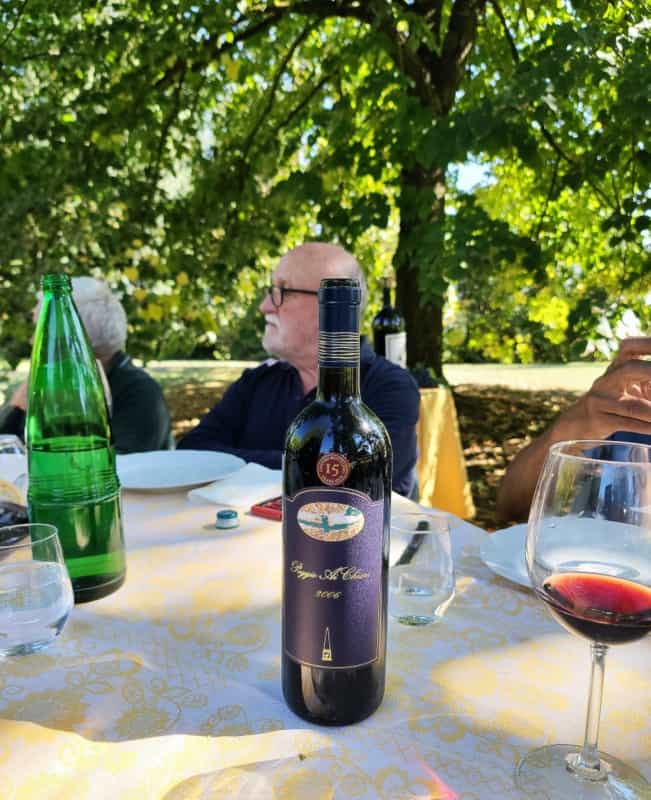 Most Beautiful Wineries in Tuscany
I, along with my husband, Ben, and dear friend, Devinder, had the amazing opportunity to be there in October, grape harvesting season. Four days of intensive hard labor work. All of the grapes are harvested by hand. Yes, snipped individually from the vines and placed in a large bin.
The three of us along with migrant workers from around the world, Pakistan, Uganda, Mali, Kenya and more locations, worked side by side in the hot sun clearing the ripe plump Sangiovese grapes from the vine.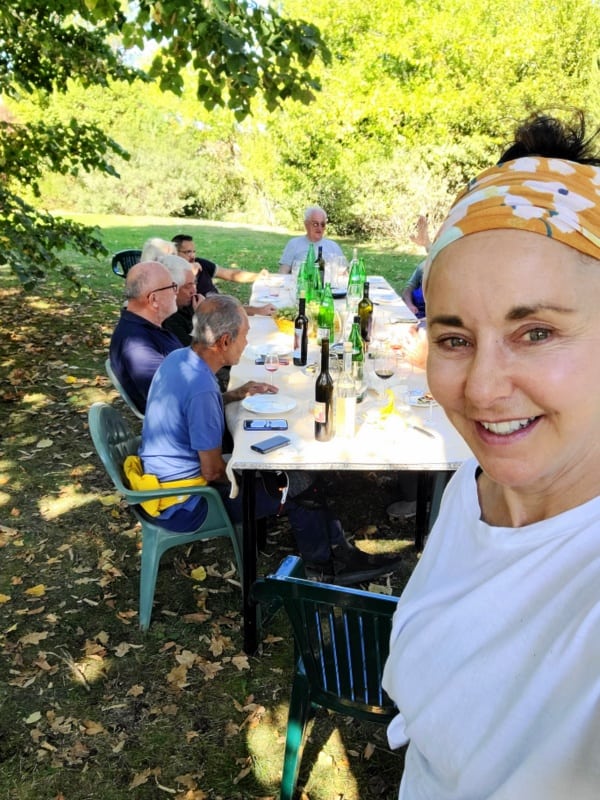 We worked all day in the hot sun. Stopping around 1:30, we were asked to have lunch under the shade trees with the family.
Now, that was an extraordinary experience. Food was prepared in the kitchen, roasted rabbit, wild boar, roasted potatoes, pappardelle, roasted pigeon. Desserts are served and with the finest wines brought out for the celebration of the harvesting. After this feasting, it was difficult to not go into a food coma. All I wanted to do was crawl up under the huge trees in the chaise lounge and sleep. But, there was more work to be done.
Grapes don't wait. There's a small window of time to harvest. And, it was our job to help do this.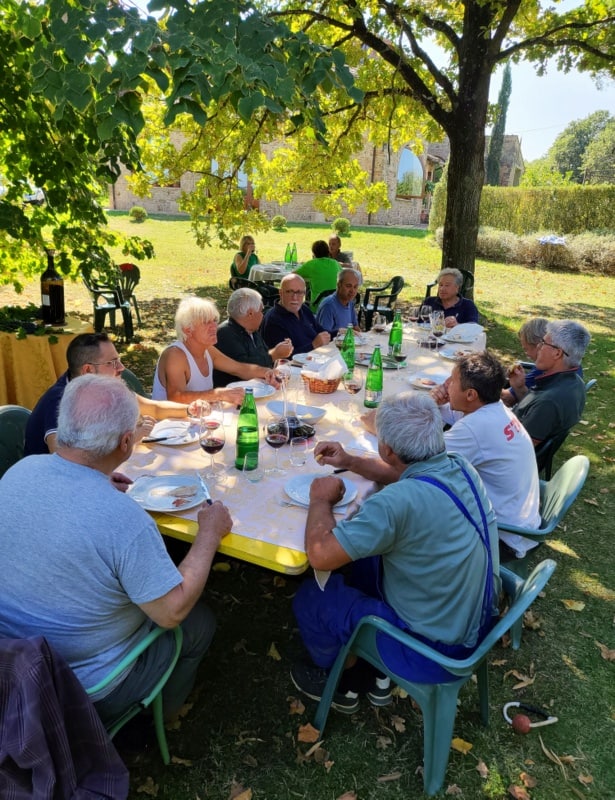 Best Wine Tuscany
Our job 'training' from Gabriella, who spoke little English and us even less Italian, was brief. I learned how to snip the grape clusters with snippers, the Gabriella way. And, I don't leave any leaves are allowed in the bins! A big no no!
Monica and Fabio and their family and friends are working the fields with us. The entire vineyard is buzzing with activity. Grandmothers and Aunts are preparing the midday meal that will be eaten under the shade trees in the expansive yard of their exquisite villa and winery.
Warm and inviting hosts, Fabio, a practicing physician, writes on their website:
"After years of experimentation, agronomic evaluations and oenological tests, in 1992 I planted new vineyards to produce a great grape to be transformed into a great wine. The new cellar, built in a natural tuff cave, was then a further step in that direction. Over the years, the Vignaflavia, born from a targeted selection of five clones, aged in large barrels, and Kernos, a fresh and fragrant rosé have been added to Poggio ai Chiari."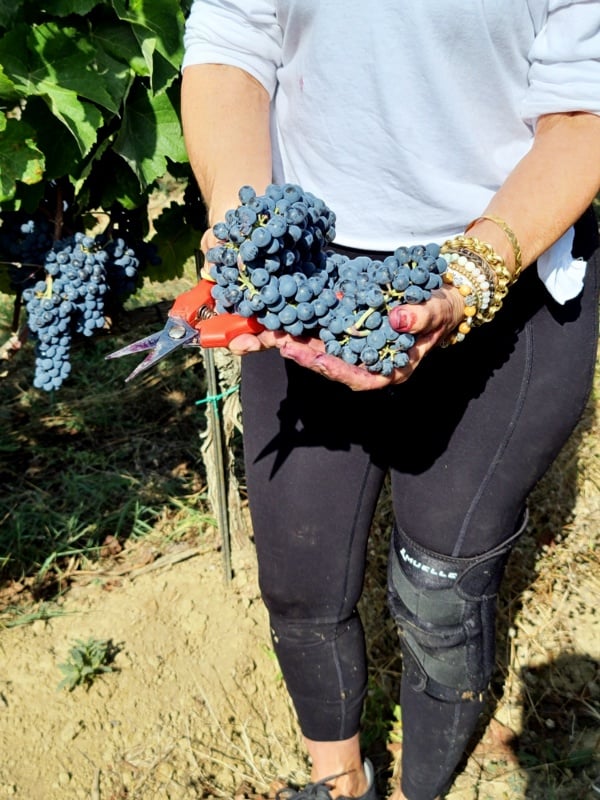 Wines Made with Sangiovese Grapes
The grapes grow on Pliocene soils that have a seabed of alluvial deposits. This type of soil is optimal for producing Sangiovese and producing excellent flavor and longevity over years.
Colle Santa Mustiola has three Sangiovese labels, Kernos, a new rose wine, Vignaflavia and Poggio ai Chiari.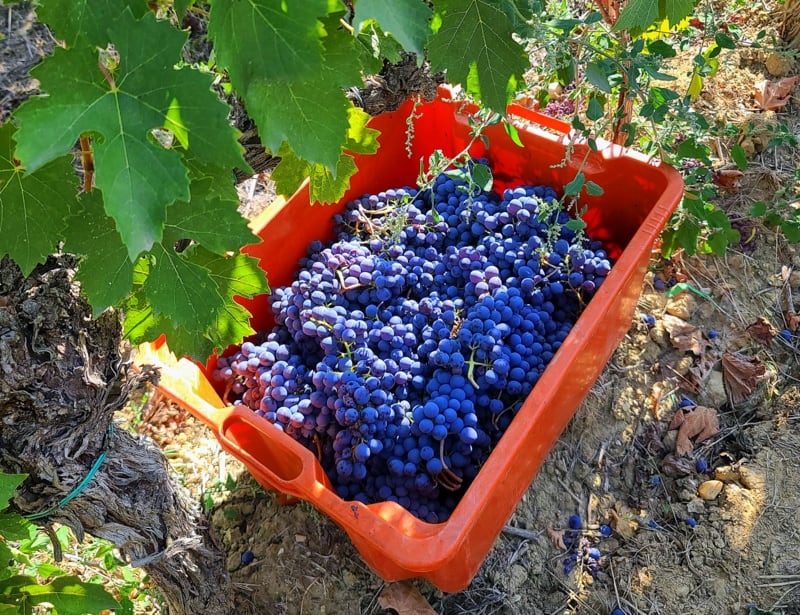 Sangiovese Wine Tuscany
Getting to the winery is easy. The address is: Via delle Torri, 86 A – 53043 Chiusi (SI) And, if you want to arrange a visit, email Monica and tell her that Ally sent you: [email protected]
We stayed in Cetona which is near Chiusi where the vineyard is located. We've also rented a villa in Chiusi. All the villages are relatively close by car over the winding and curvy roads. Be prepared to drive everywhere. And, no large vehicles if you can avoid it. Some of the roads are just large enough for two say VW type cars to pass each other.
Wine Tasting in Italy
And, here's something definitely unique and not found in any other winery. To enter the Colle Santa Mustiola winery, you must go through the first section, which is a tomb of Etruscan origin. It pre-dates Christ. And, there's no other winery that has this type of historic cellar section.
Yes, I went back to our villa in Cetona totally exhausted but excitedly exhilarated. Another unexpected gift from God to be able to have the physical ability and wherewithal to harvest grapes in Tuscany.
Want to read more about my Tuscan Adventure and one of my favorite restaurants in Panicale?