Orange Marmalade Spicy Chicken Drum Sticks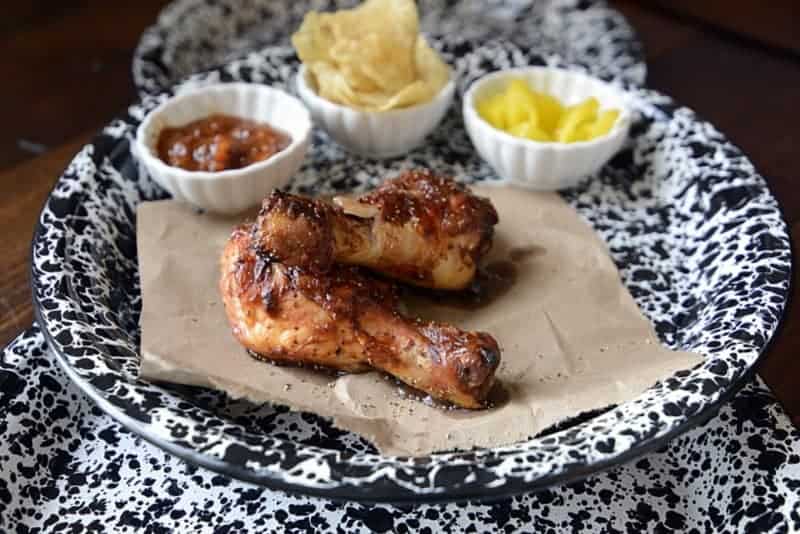 I love my orange marmalade spicy chicken drum sticks! There's nothing difficult about this recipe. If you can dump and stir, then you've got it.
Chicken Drum Sticks
Many housewives bake chicken so often that they began to class it as an everyday meal. After all, it is enough to marinate chicken meat before baking in an unusual marinade so that its taste sparkles with new shades. Chicken drumsticks in the orange sauce are very tasty and delicious. Orange marmalade chicken drumsticks are prepared very simply, they look quite festive, and besides that, they are tasty both hot and cold.
Honey Baked Chicken Drumstick
When it comes to dinner, we all want something simple yet scrumptious! And chicken drumsticks are the easiest way to get dinner on the table quickly!
These delicious honey-baked chicken drumsticks are coated with a mixture of lemon juice and honey, along with seasonings, a little soy sauce, and brown sugar. Serve these flavorful chicken legs with mashed potatoes and a side vegetable, or double the recipe and make them for a party or game day snack or lunch.
Orange Glazed Chicken
At first glance, the combination is very unusual, but what an amazing result you get in the end, you can't even imagine! Orange glazed chicken cannot be described in words, it should only be tried.
The best thing about this recipe is that it inspired me to try different combinations next time, like with beer and honey, or a spicy and sweet combination.
I love to cook the dishes that are flexible, that offer some wiggle room to have fun with new and exciting flavor combinations.
Sweet Orange Chicken Drumsticks Recipe
totally love recipes like Sweet orange chicken drumsticks! Why? Not just because it's super luscious and delicious, but also because it's so versatile. I mean you can use this orange marmalade mixture on any cut of chicken: thighs, breasts, even the whole chicken, but I love these chicken drumsticks. And, if you want to try it on pork or lamb, yes, it will work!
Orange Marmalade Spicy Chicken Drumsticks Recipe
There's nothing difficult or complicated about this recipe. If you can dump and stir, then you've got it. Something else about this recipe. I've tried to cut back on the sugar and by using this brand of orange marmalade, Polander, you're getting the wonderful flavors of the citrus orange without the calories of the sugar in regular marmalade.
Orange Marmalade Chicken
The addition of the honey gives you just a hint of sweetness to the orange marmalade chicken. Then you've got the smokey and spicy. So, it's all wrapped up in one sauce that just is coated and loaded on the chicken then roasted in a hot oven!
Baked Chicken Drumsticks
Easy baked chicken drumsticks Recipe is the ideal way to make lush and tender chicken that your family will love! These chicken legs are coated in a simple, and flavorful marinade, then baked to perfection.
Ready chicken drumsticks will be served hot, sprinkled with chopped fresh dill. Additionally, you can serve a side dish of rice, bulgur, or potatoes. Fresh vegetables or homemade pickles will perfectly complement the aromatic chicken with a crispy crust.
Orange Chicken Drumsticks
If you don't eat all these fat orange chicken drumsticks, then just refrigerate and when ready to eat, warm on low (about 300 degrees) in the oven for 15 or 20 minutes. Be sure to wrap snugly in foil!
If you love this orange marmalade spicy chicken drumsticks, here are some of my great chicken wings recipes! They are all perfect for spring and summer holidays and special occasions!
blood orange marmalade ginger shrimp salad
chinese stir fry rice & pineapple
biscoff chocolate crumbly sticks & bites
Lemon Orange Marmalade Ultimate Cheesecake
PS! Have you tried any of my Skinny Girl Recipes???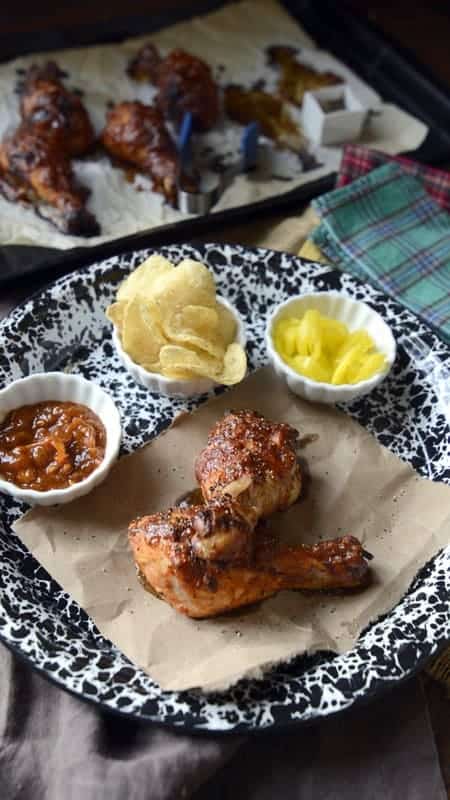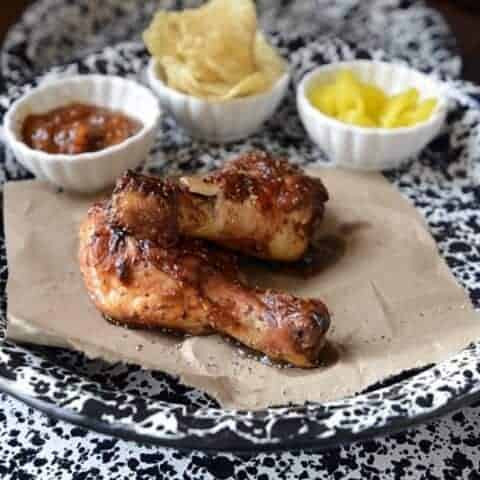 orange marmalade spicy drum sticks
I love my orange marmalade spicy chicken drum sticks! There's nothing difficult about this recipe. If you can dump and stir, then you've got it.
Ingredients
Preheat oven to 400
6 chicken drum sticks, large plump
1 tsp. sea salt
1 tsp. smoked paprika
1 tsp. McCormick's Perfect Pinch Caribbean Jerk seasoning mixture
½ tsp. coarse ground pepper
½ tsp. red chili flakes
½ cup orange marmalade, sugar free (I used Polander brand)
2/3 cup ketchup
¼ cup honey
2 Tbl. Mustard, classic yellow
Instructions
Rinse and pat dry the chicken drum sticks. Place in a medium mixing bowl.
In another small bowl, combine the salt, paprika, Caribbean Jerk seasoning mixture, pepper, red chili flakes, marmalade, ketchup, honey and mustard. Whisk together well.
Pour about half plus of this mixture on the drum sticks. Toss and coat them well.
Line a cookie sheet with parchment paper. Place the drum sticks on the cookie sheet. Dollop about a teaspoon plus more of the thick sauce on top of each drum stick and spread out.
Take a doubled piece of foil and lightly place on top the chicken. Roast in a 400-degree oven for about 30 minutes. Remove the foil after 15 minutes and let the chicken continue cooking uncovered. It will get a slight char on it.
The internal temperature should be about 165 for doneness. For more browning/charring, turn oven to broil (chicken should be about 12-18" from broiler) for a couple of minutes.
Remove when done. Recover with the foil and let the chicken rest for about 5-7 minutes.
Serve with remaining sauce and your favorite tastes, flavors and textures like salt and pepper kettle chips, pepperoncini, olives, deli sliced pepper rings, bleu cheese dip, veggies and more!
Notes
You can also use chicken wings or drumettes with this recipe!