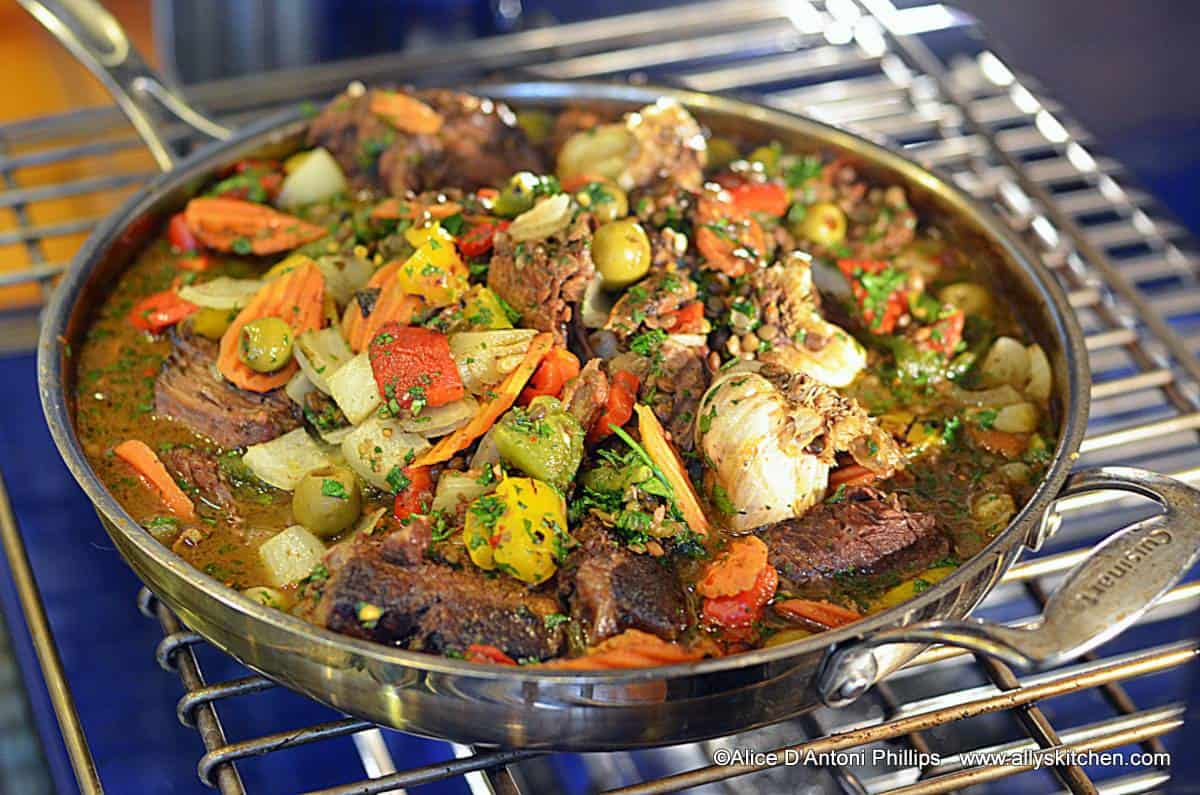 Israeli Food Recipes
Yes, this beef roast takes some time, but trust me, it's worth every minute you put into it! It's the antithesis of 'fast' food. This Israeli inspired food recipe is slow food to perfection!
One of the most ethereal things about Middle Eastern cooking is the combination of spices used in dishes or simply sprinkled on flatbread. On a trip to Israel as a guest of Taste of Israel, I indulged in some of the most amazing food in the world.
Of course, prior to going to Israel I'd been experimenting with Middle Eastern cuisine and spices for about a year, so the names, tastes, and aromas weren't totally foreign to me. However, in the Mahche Yehuda Market in Jerusalem where I purchased 'Za'atar' as well as other spices and spice combinations, I for the first time in my life, smelled what spices should probably smell like! The intensity, The aroma. The color. The taste! Beyond imagination!
Foods of Israel
Foods of Israel are right up my alley. Things like shakshuka, hummus, flatbread, and falafel. The street foods are almost like 'gourmet' on the go to me.
Breakfasts were even a culinary treat. And, much like I eat at home. I never knew how much my heart was connected to this Middle Eastern cuisine until I've traveled to the Middle EAst. Israeli breakfasts might consist of things like yogur, cheese, cottage cheese, salads, made with lots of fresh vegetables, maybe omelets and even pot roast or beef roast!
Foods of Israel:
The Language of Food in Israel
104 hours to fall in love
Za'atar
I was mesmerized by the Mahche Yehuda Market in Jerusalem. Meandering through the tight crowded nooks and crannies where vendors sold everything from wooden spoons, clothing, fresh fruits and vegetables and clothing to spices, yes, glorious spices, was an adventure I didn't want to end. I mean I love meandering through grocery stores, but this experience was magnified!
The spices were in large burlap bags or big baskets. It reminded me of biblical times. That's part of the charm and beauty of this nation. It retains old values and customs.
Za'atar is a very versatile spice combination that's oftentimes used as a tabletop spice condiment to sprinkle on whatever. Kind of like salt and pepper. It's comprised typically of Sumac, toasted sesame seeds, salt, cumin, Mediterranean thyme, Greek oregano and marjoram; however, like curry, there are variations of ingredients. Serious Eats has a simple explanation that I shall quote here. I mean why re-invent the wheel!
"Za'atar the spice blend is a mixture of dried herbs, sesame seeds, and sumac, and often salt, a centuries-old mixture dating back to the 13th century, at least. What those herbs are and how all those ingredients are proportioned vary from culture to culture and family to family. In much of the Middle East, za'atar recipes are closely guarded secrets, and there are also substantial regional variations. In Jordan, the za'atar is particularly heavy on the sumac, so it looks red. Lebanese za'atar may have dried orange zest; Israeli za'atar (adopted from Arab communities much like the American adoption of salsa) often includes dried dill. Unsurprisingly, these variations are a matter of extreme national pride."There are some standards: the most common herbs are thyme and oregano, and they make up the bulk of the blend. Marjoram, mint, sage, or savory are also common."
Now I make my own Za'atar! I promise it's very simple! If you can't find it at your grocer, you can surely order on Amazon.
Here's another global recipe for your palate! Berbere Lamb Sliders and so simple to make! Let your palate do the traveling without going through TSA!
And, if you're hankerin' for a good ol' American pot roast, then here's the Easy Oven Chuck Roast with a few interesting ingredients!
Za'atar Recipes
Za'atar recipes are things that YOU can create yourself. For instance, w/my Mediterranean eggs olives mozzarella, you could swap out the Greek seasoning and use the za'atar spice mixture! Just think of za'atar and za'atar recipes the same as you do about any standard go to spice mixture, like Italian seasoning. You'll be a rock star in the kitchen! Start using Za'atar and you can make it yourself with my easy recipe!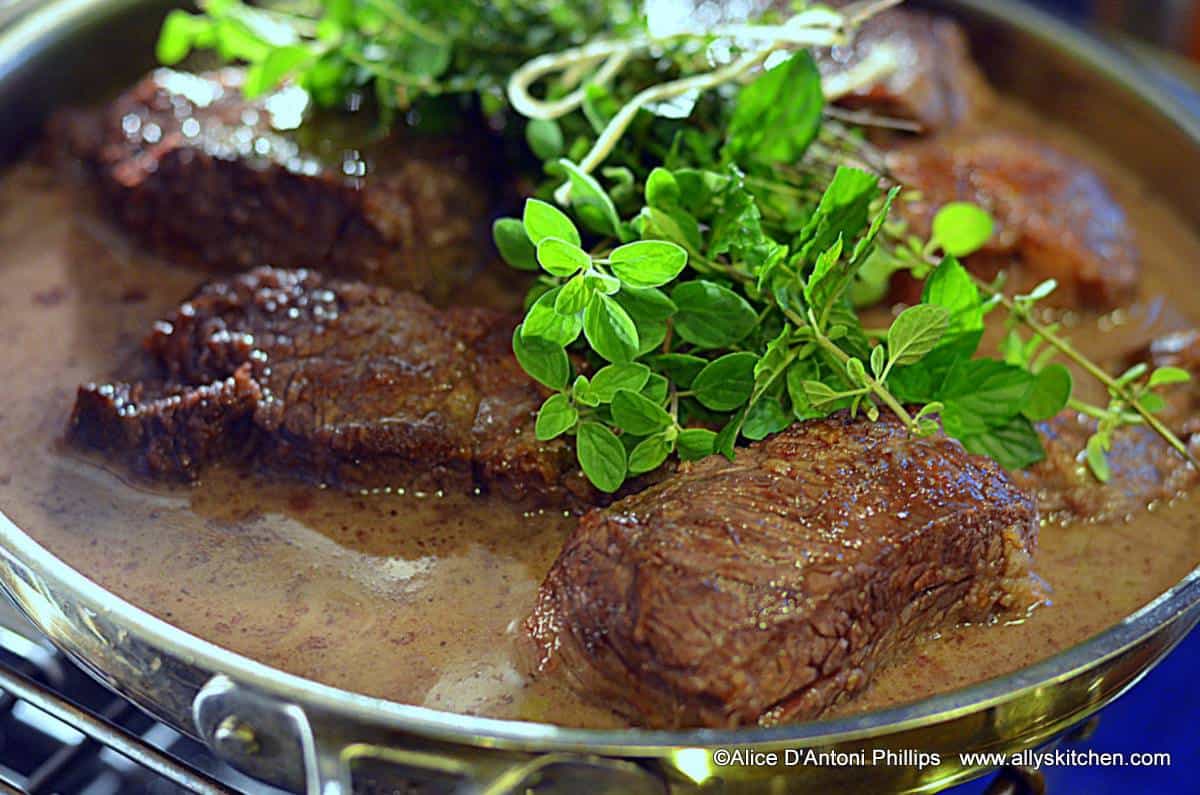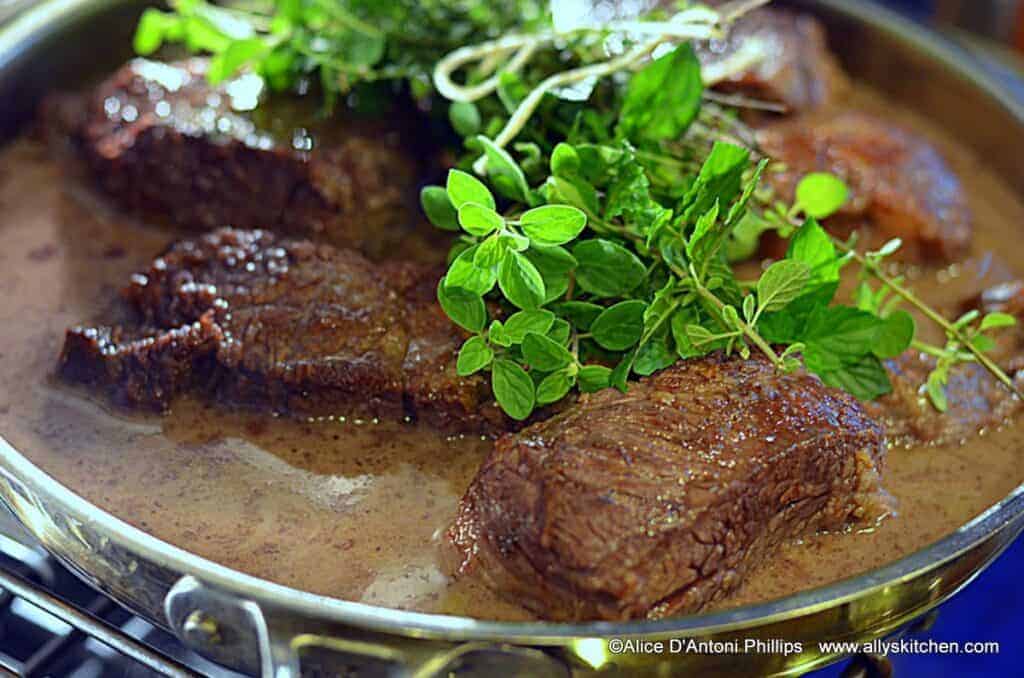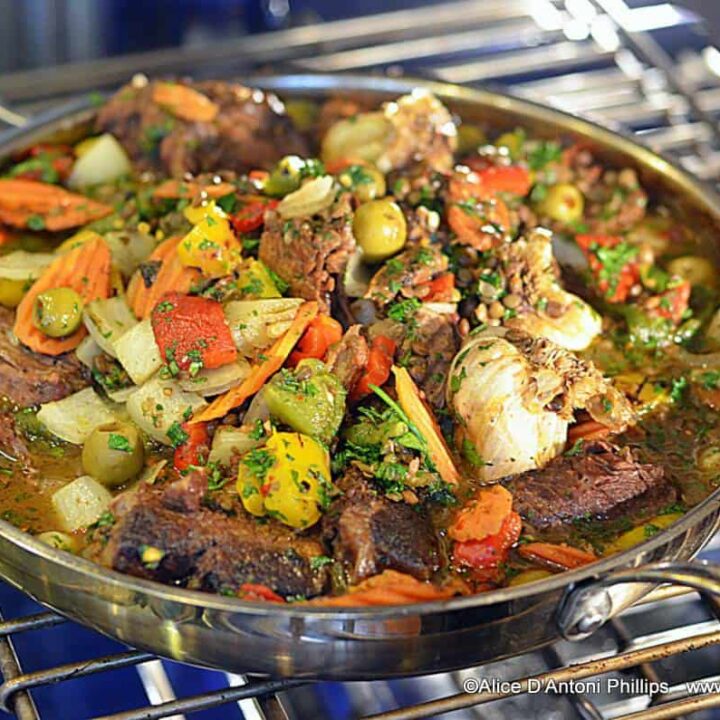 israeli beef roast
Step into the world of global flavors with this israeli beef roast! You will feel like you've traveled halfway around the globe as you taste the flavors!
Ingredients
Preheat oven to 325 (for cooking beef)
1/2 cup dried green lentils
3 tbl extra virgin olive oil
1/2 tsp sea salt
3 cups of water, divided
3 bell peppers tri-colors, roasted (see below)
3 lb. chuck roast, cut into 4-6 smaller pieces
2 tsp. sea salt
1/4 cup all-purpose flour
1/4 cup extra virgin olive oil
3/4 cup red wine
Bouquet of fresh thyme, oregano and mint (tied with cooking string)
3 tsp. za'atar
2 tsp. paprika
1/2 tsp. red chili flakes
1 cup sliced mushrooms (I used lobster mushrooms.)
1  cup sliced carrots (pre-sliced)
2 garlic bulbs, small size & most of paper removed
1 large onion, cut into bite-size pieces
1/2 cup small green olives
1 lemon, small/juice only
1/4 cup flat parsley, chopped
2 Tbl. fresh cilantro, chopped
Instructions
Put the lentils, olive oil, salt, and half of the water in a heavy pot with a lid. Cook on medium high heat about 45 minutes adding water as necessary. When the lentils are almost done and water is absorbed, remove, and set aside. Keep covered.
Roast these peppers on an open gas flame on the stove or in the oven at 450 degrees. When charred (to your liking), remove, put in a bowl and cover with a dish to sweat out.
When cooled, clean out seeds, peel off the black charring (as much as you like) and cut into bite-sized chunks.
Coat the chuck roast with salt and flour and cut into 4-6 smaller pieces. Heat (medium high) the olive oil in a large heavy skillet (with a lid), add the meat pieces and sear.
Reduce heat to low, add the wine and let it cook about 3 minutes. Put the bouquet of herbs on top.
Add about 2-3 cups of water. Add zahtar, paprika and chili flakes to liquid and blend in. Cover with the lid and put in a preheated 325 oven for about 3 hours. Check once or twice and add water or beef broth as needed.
Meanwhile, move on to the the other parts of the dish.
After about 3 of cooking the beef, add the lentils, mushrooms, carrots, garlic, onion and olives and return to the oven cooking another 45 minutes (325 degrees).
Check for tenderness of the added veggies. Vegetables and meat should be very tender.
Remove from the oven. squeeze on the juice on a lemon and add the parsley and cilantro and toss into the beef mixture. It's ready to serve!