spring salad couture collection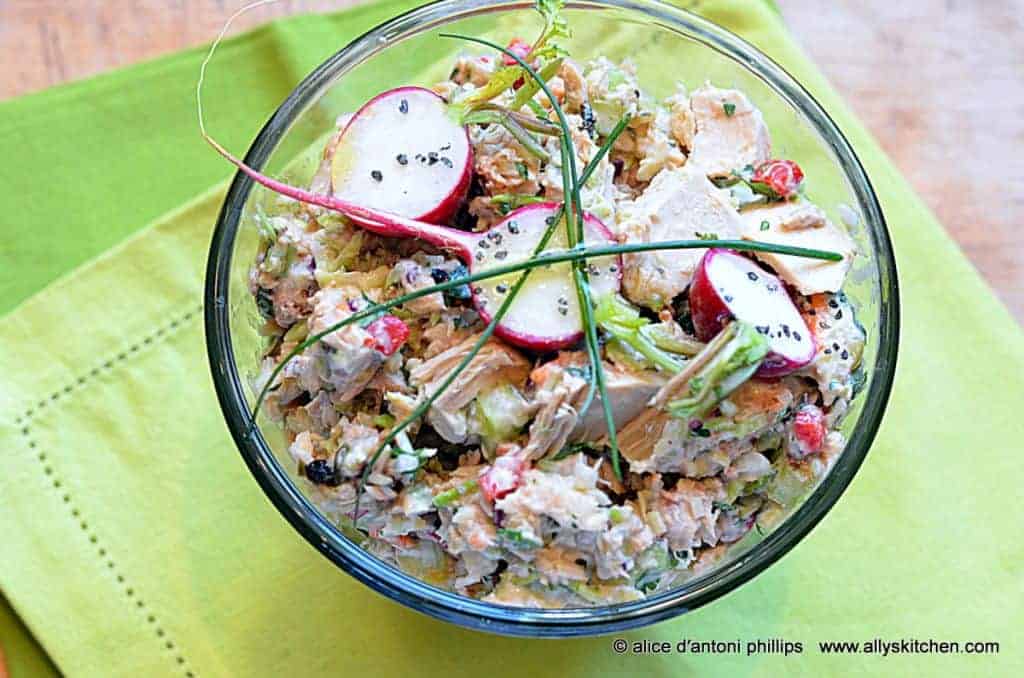 Spring means so many things to folks after a long, and sometimes hard, winter. Well, at least for those of us who live in seasonal parts of the globe! We look forward to so so many things~~from losing all the heavy layers of clothing and wearing flip flops to longer days, farmers' markets, al fresco dining. Then there's Easter and Passover and, this brings new life and, yes, eating lighter! This means salads!
Vegetables locally abound, and eating pretty and eating colorfully just puts a lightness and happy lilt in you step. Move over NYC and Milan Fashion Week, my spring salad couture collection is a wonderful array of options for your tables whether it's a picnic table, camping trip, deck dining, dinner table dining or just taking to work for lunch!
I'm making it easy here~~just CLICK the pix & you'll head to the recipe~ happy healthy spring & summer salad munching~ xoxo ~ally