It's no secret that I love Middle Eastern foods~~when I had the privilege of traveling to Israel, I was like in heaven with the street food, eating at restaurants~fancy and down home~and, spending not enough time at the Jerusalem market, Machane Yehuda. Maybe someday I'll be able to travel to places like Morocco and Istanbul, but until then, I learn about the cuisines of these countries through my friend, Yotam Ottolenghi, author of Plenty and co-author along with Sami Tamimi of Jerusalem.
This dish is one of their creations, and I've simply 'boho'd' it slightly to fit my palate. There's just something exotic about this dish~~a combination of warm and chilled, crunchy and creamy, spicy and hints of sweetness, nutty and earthy. It's absolutely fabulous the next day as the flavors continue to ooze together. I want to make every single recipe in both of Yotam's cookbooks~~I think he'd even be happy with the boho'ing tweaks I've made on this stunning dish!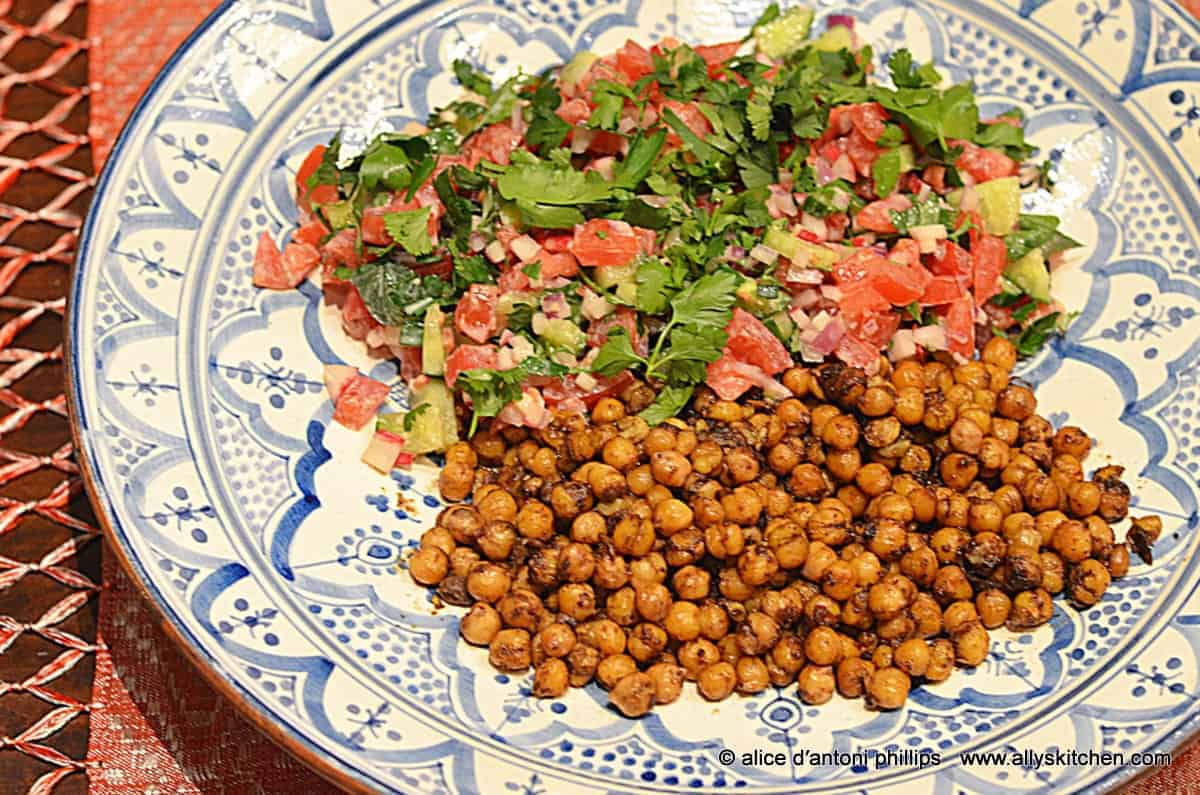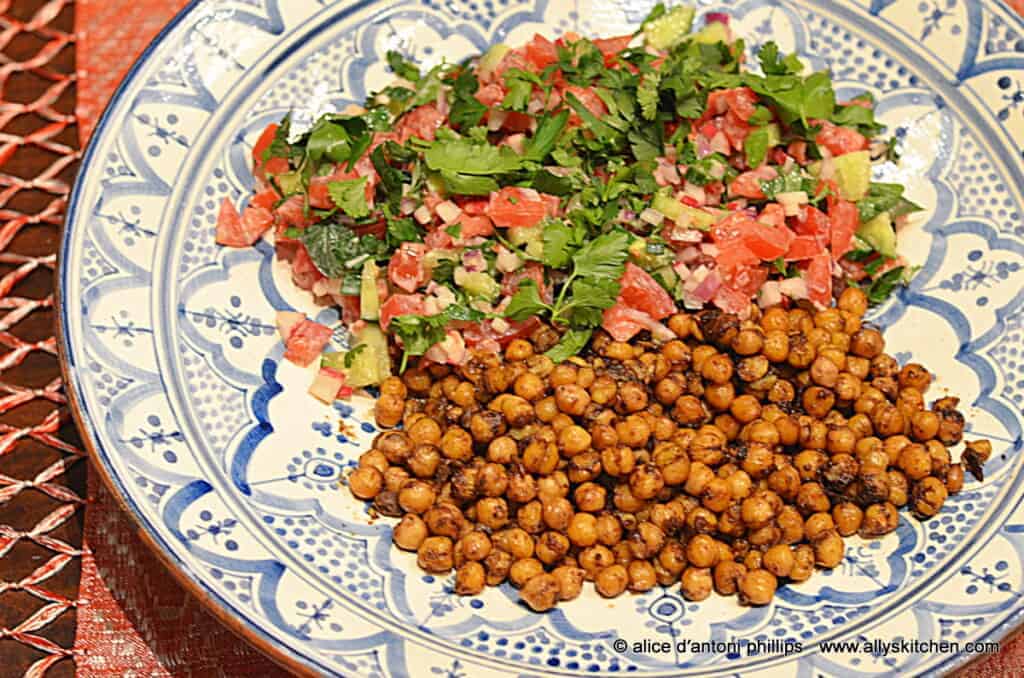 Serves: 6+
What you need:
1 cup diced Roma tomatoes
1 cup diced small cucumbers (skin on)
½ cup diced radishes
½ cup diced red onions
½ cup roughly chopped flat parsley (divided)
½ cup roughly chopped cilantro (divided)
½ large lemon juice & zest (about ¼ cup juice)
4 tbl white balsamic glaze (Substitute: 2 tbl honey + 3 tbl balsamic vinegar)
1 tsp sea salt
1 tsp coarse ground pepper
2 tsp minced garlic
½ cup plain Greek yogurt
2 cans drained & rinsed chickpeas
1 ½ tsp cardamom
1 ½ tsp ground allspice
2 tsp ground cumin
½ tsp red chili flakes
1 tsp sea salt
½ cup extra virgin olive oil (divided)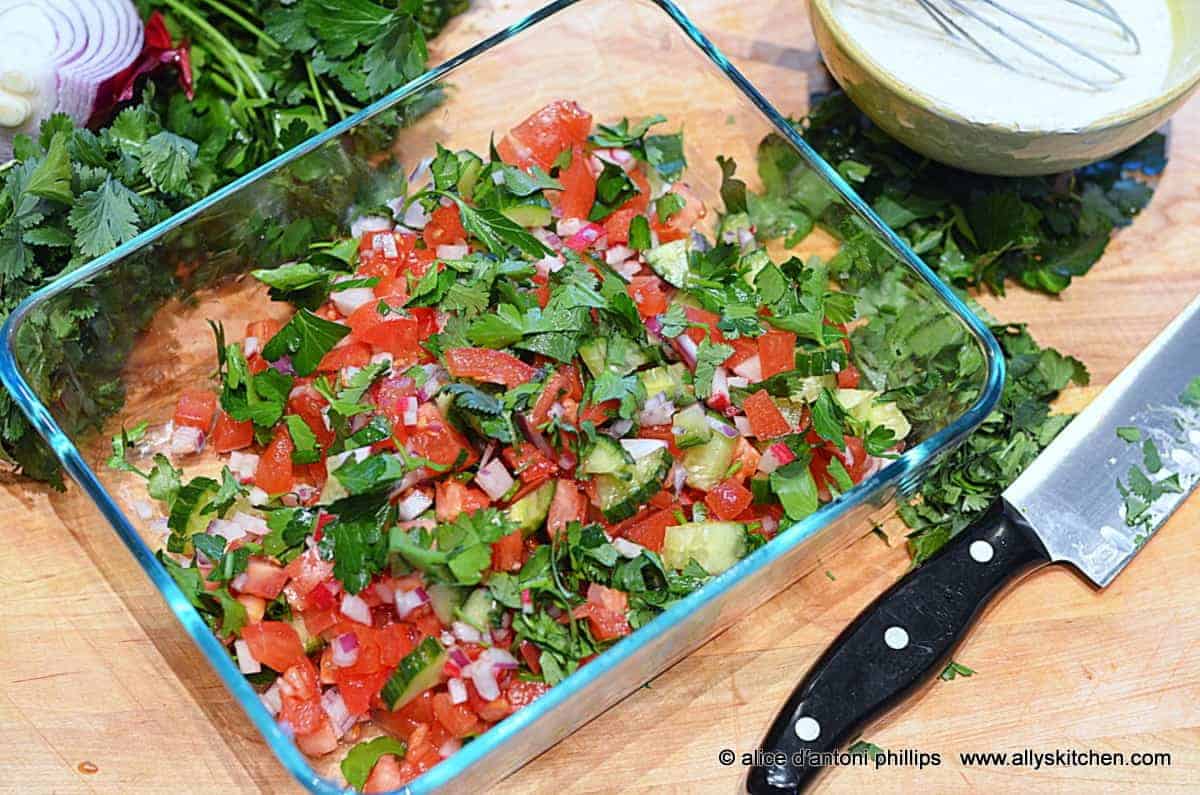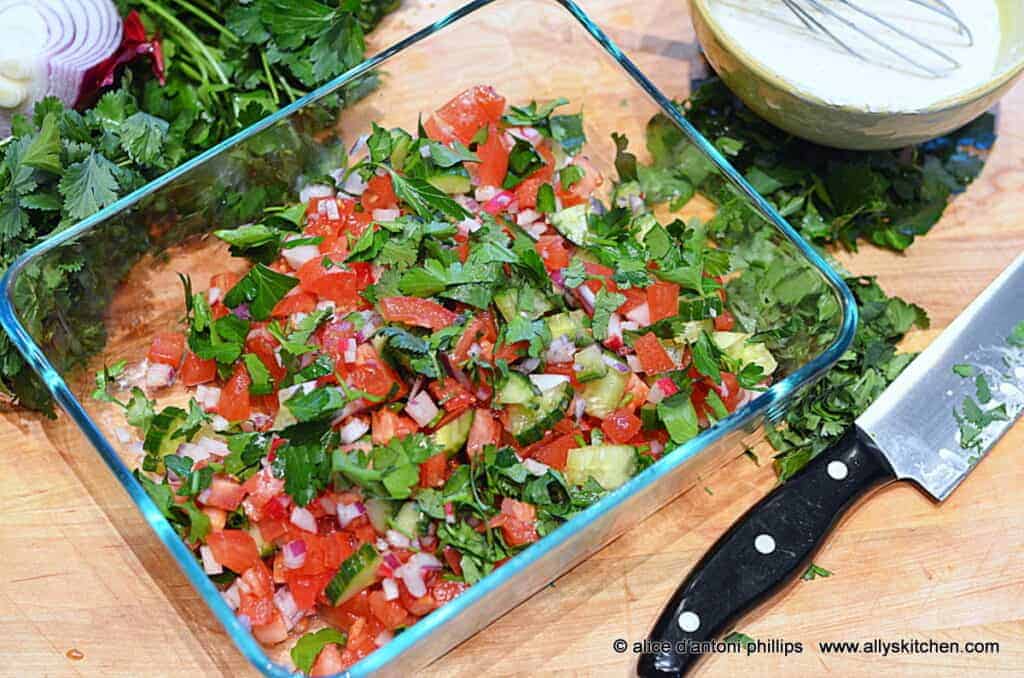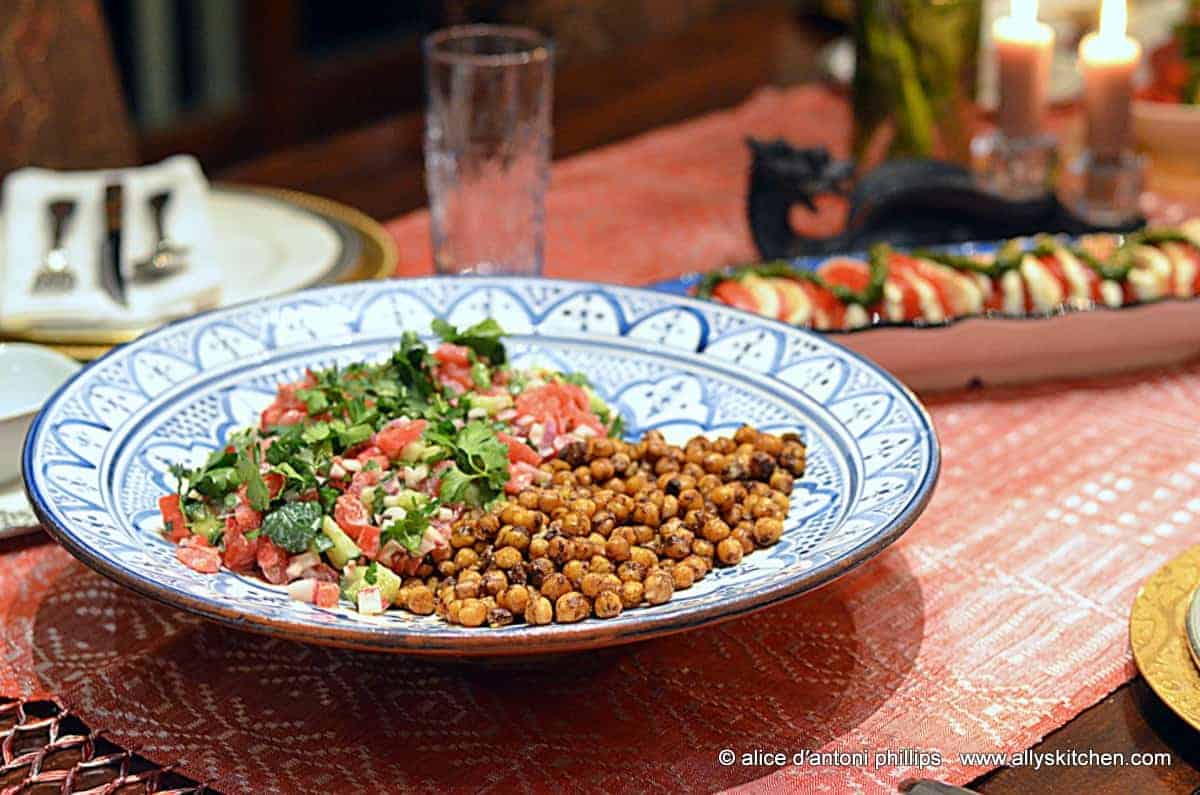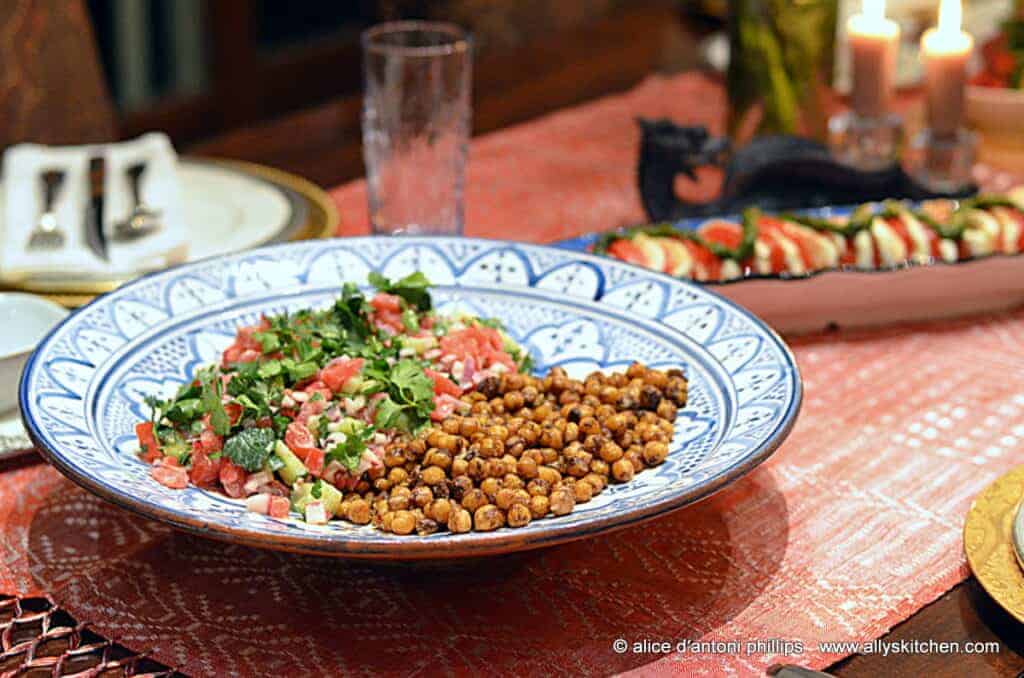 What you do:
In a mixing bowl combine the tomatoes, cukes, radishes, onions, ¼ cup parsley and ¼ cup cilantro; toss and blend. In another small bowl combine the lemon juice/zest, balsamic, salt, pepper, garlic and whisk together; add the yogurt and blend together well.
Put the chickpeas in a flat baking dish and spread out. Combine & blend the cardamom, allspice, cumin, chili flakes, and salt in another small bowl. Sprinkle the spice mixture on the chickpeas. Toss and coat them with the spices. Put the ¼ cup olive oil in a cast iron skillet over medium heat. Cook the chickpeas about 20 minutes tossing and blending.
When ready to serve, drizzle the dressing over the chopped veggies and blend. Place in a large shallow serving bowl or plate to one side. Top with the remaining parsley and cilantro. Place the warm chickpeas next to the chopped veggies and drizzle with the remaining olive oil.
Ready to eat—beyond fabulous!