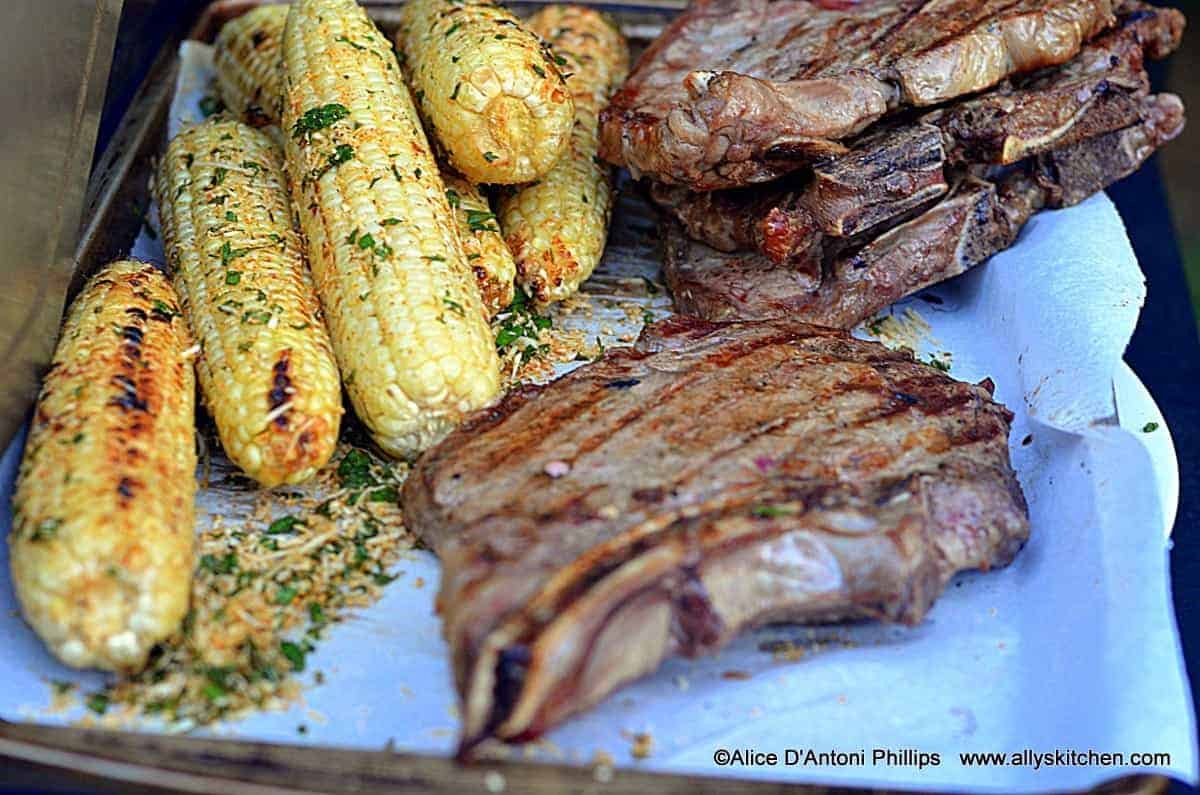 Nothin' better than fresh corn on the cob ~~ my two favorite types of corn are Silver Queen and Olathe Sweet ~~ so, when I'm in South Carolina I get my SQ fix, and vice versa when I'm in Colorado in the summer! Both are exceptional, and one of the best ways to fix the corn is on the outdoor grill! You can grill shuck on or shuck off…when I'm doing this recipe I prefer shuck off because the kernels get a little charring on them that brings out the sugar and adds to the flavor…if you have any leftover, cut it off the cob ~~ deeeeevine!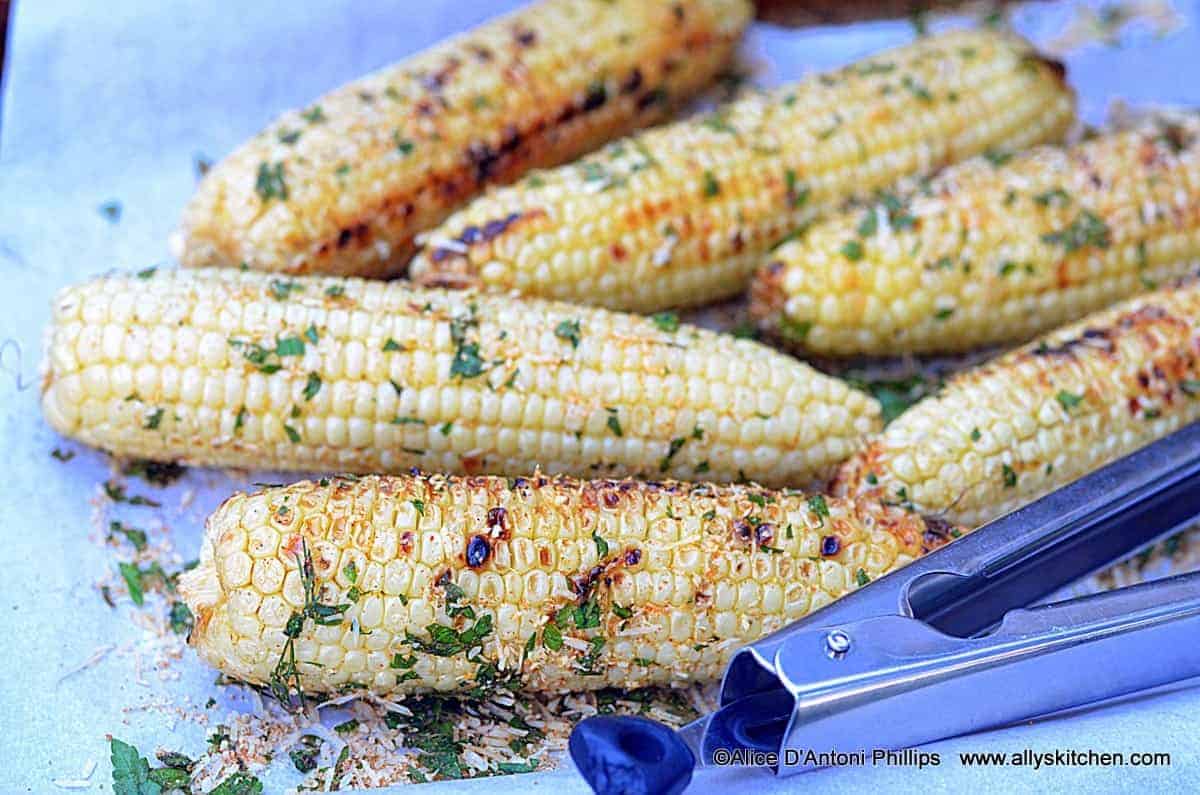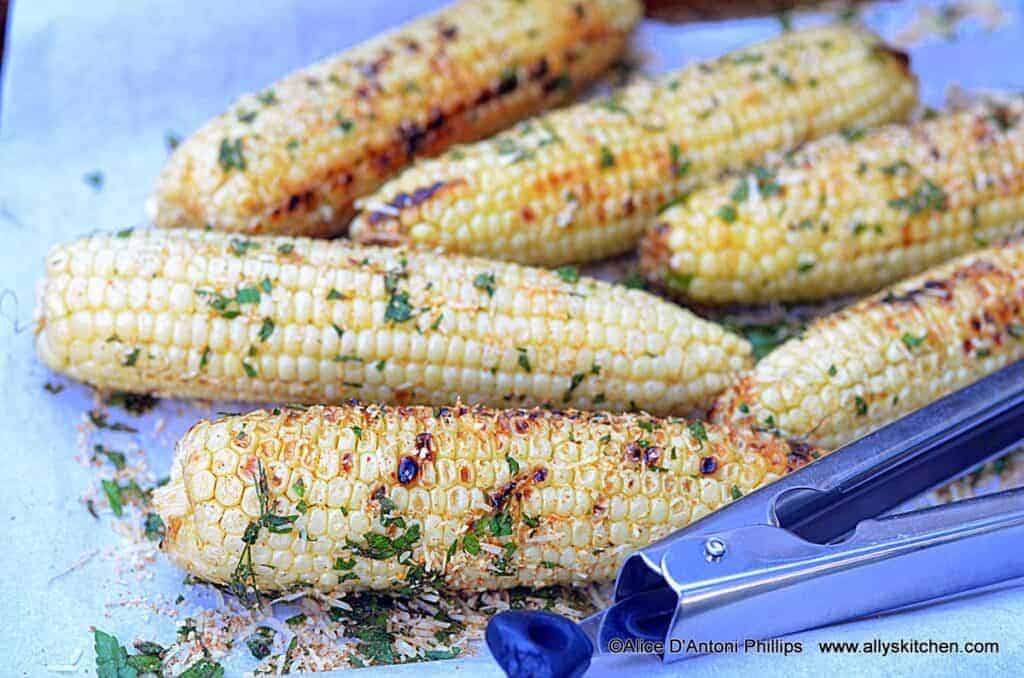 Serves: 4-6
What you need:
6 ears of fresh corn shucked and soaked in water a few hours
Cooking spray (olive oil or canola oil)
1/2 cup shredded Parmesan cheese
1/4 cup finely chopped parsley
2 tbl finely chopped fresh basil
1/2 tsp sea salt
1/2 tsp coarse ground pepper
1 tsp ground cumin
1/2 tsp smoked hot paprika
4 tbl melted butter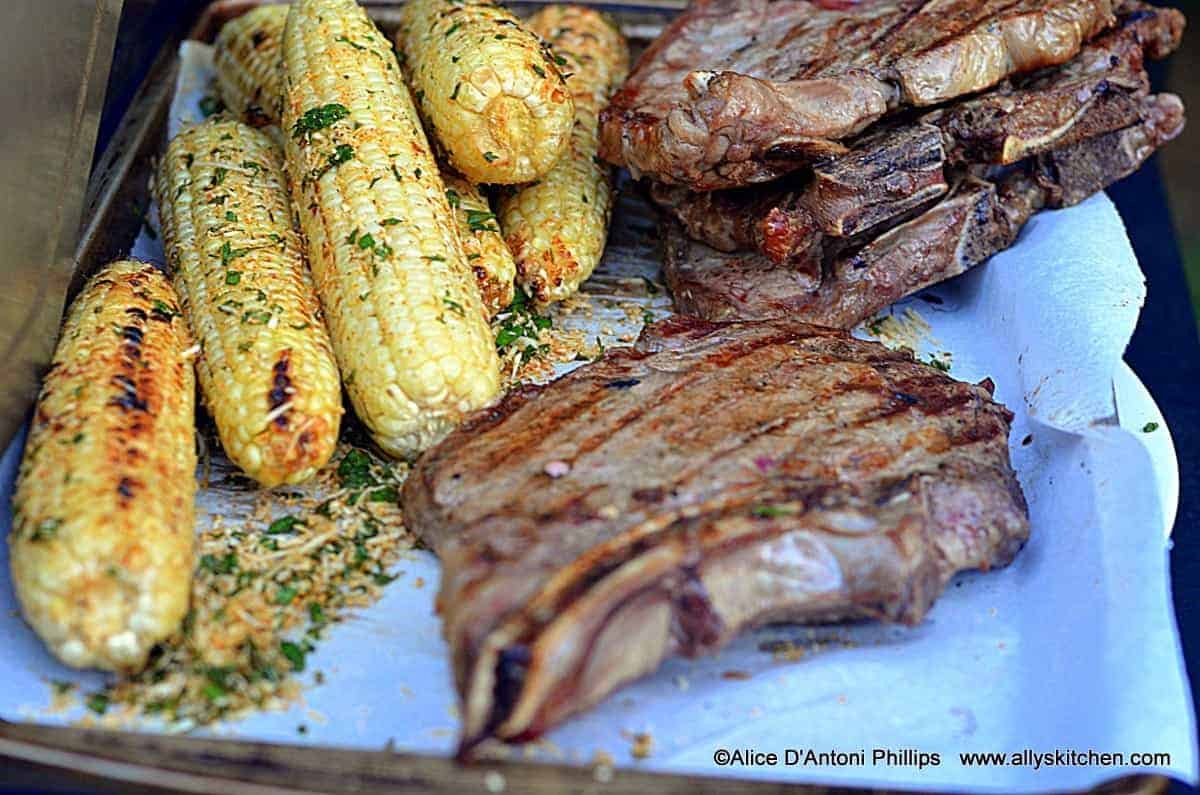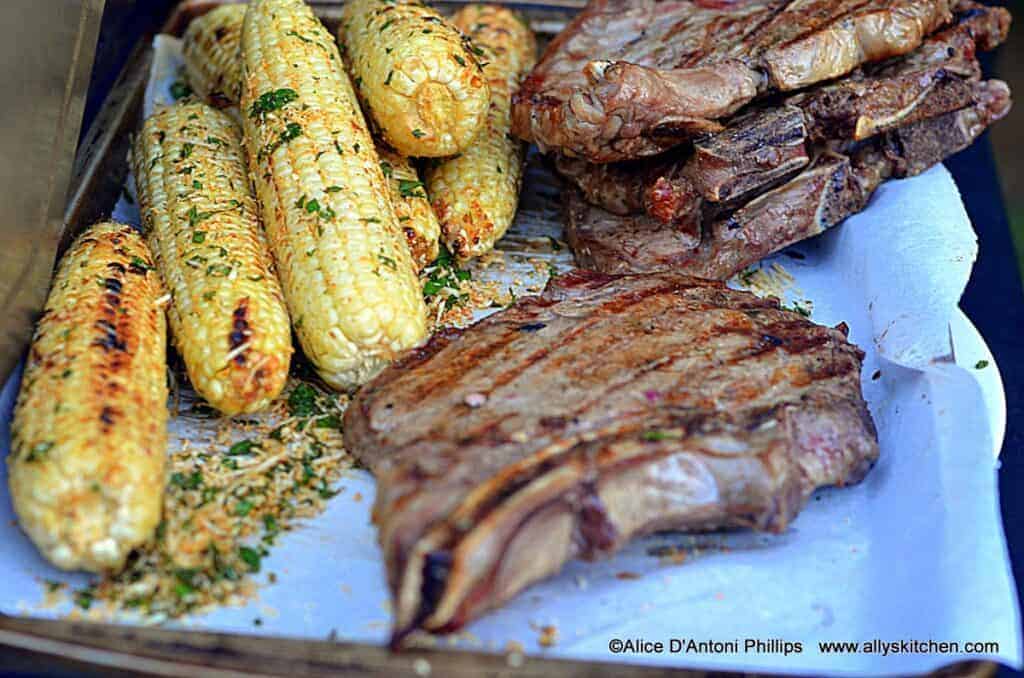 What you do:
Drain and pat dry the corn. Coat all over with cooking spray. Put on a hot grill (400-450) degrees about 25-30 minutes (lid down). Turn with tongs several times and coat with cooking spray again when turned.
Combine the Parmesan cheese, parsley, basil, salt, pepper, cumin and paprika in a small bowl and blend. Line a cookie sheet with parchment paper. Spread this mixture on the paper.
When the corn is done, remove to a plate. Drizzle on the butter and coat well then roll in the herb/cheese mixture. Ready to serve!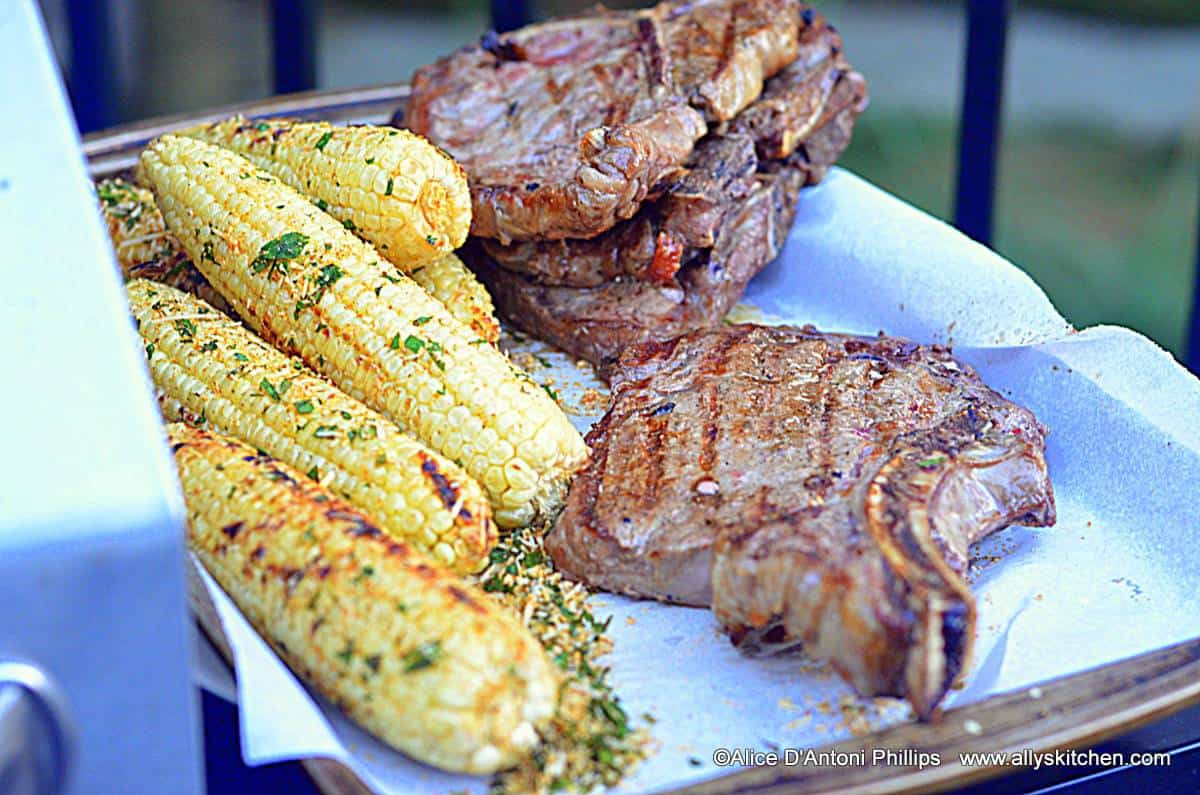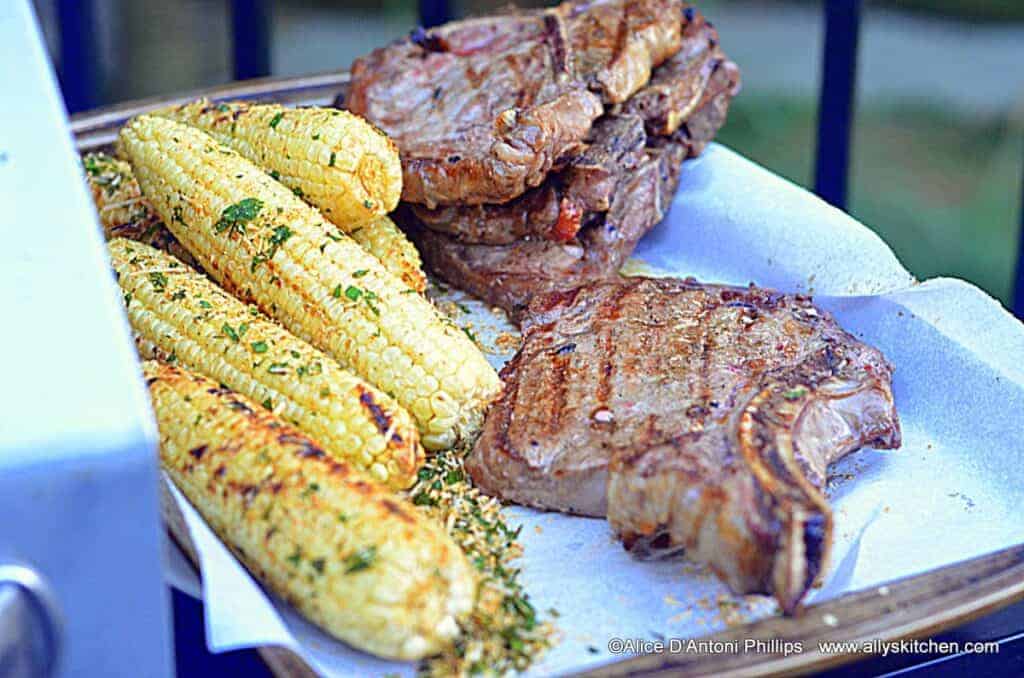 ©alice d'antoni phillips www.allyskitchen.com