mozzarella zucchini egg tortilla skillet pie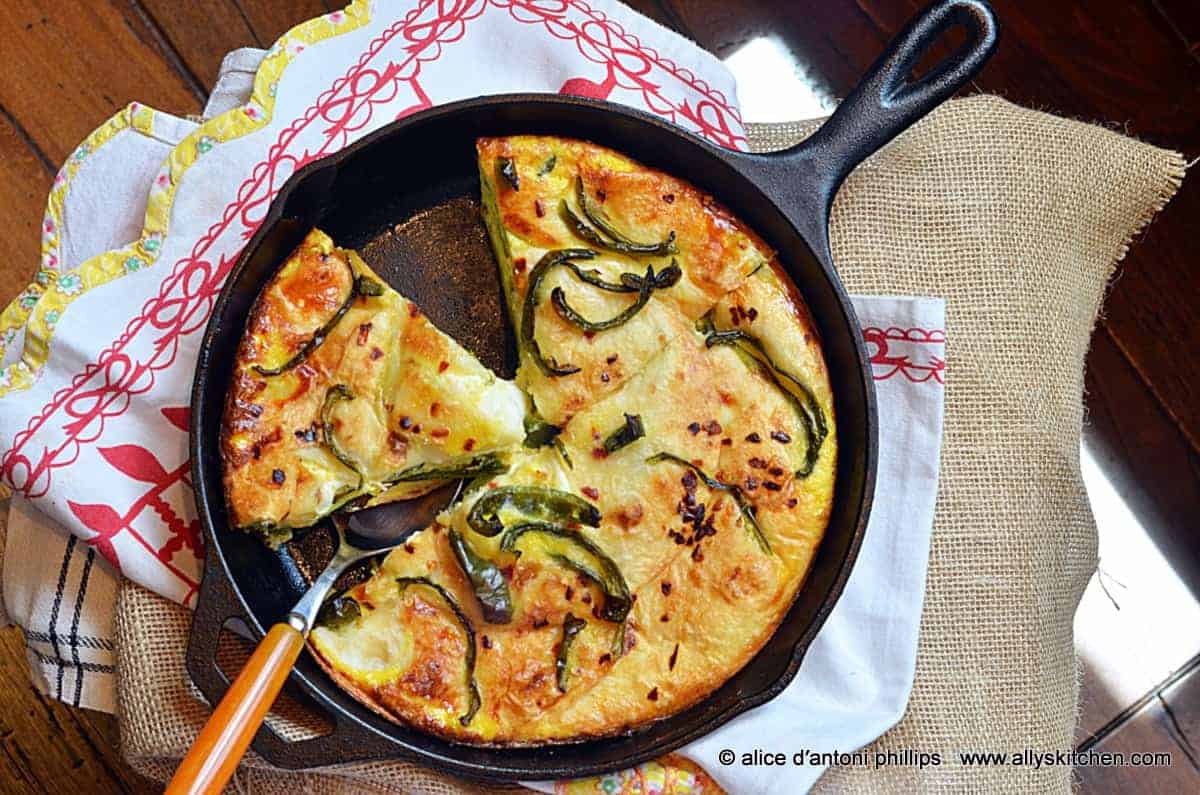 You just can't go wrong with eggs!  Eggs are versatile, healthy and can do magical things~~like be hard boiled, soft boiled with a runny yolk, be scrambled, fried from sunny side to over easy, medium, or hand, made into an omelette or poof up this skillet pie.  Actually I wanted to create an 'egg lasagna' with this recipe, but the finicky little eggs wouldn't cooperate with me, so I ended up with this mozzarella zucchini egg tortilla skillet pie.
The idea was to have 'layers' defined by the tortillas~~oh, well, what ended up happening was even better~~a dish that has layers of tasty eggliciousness!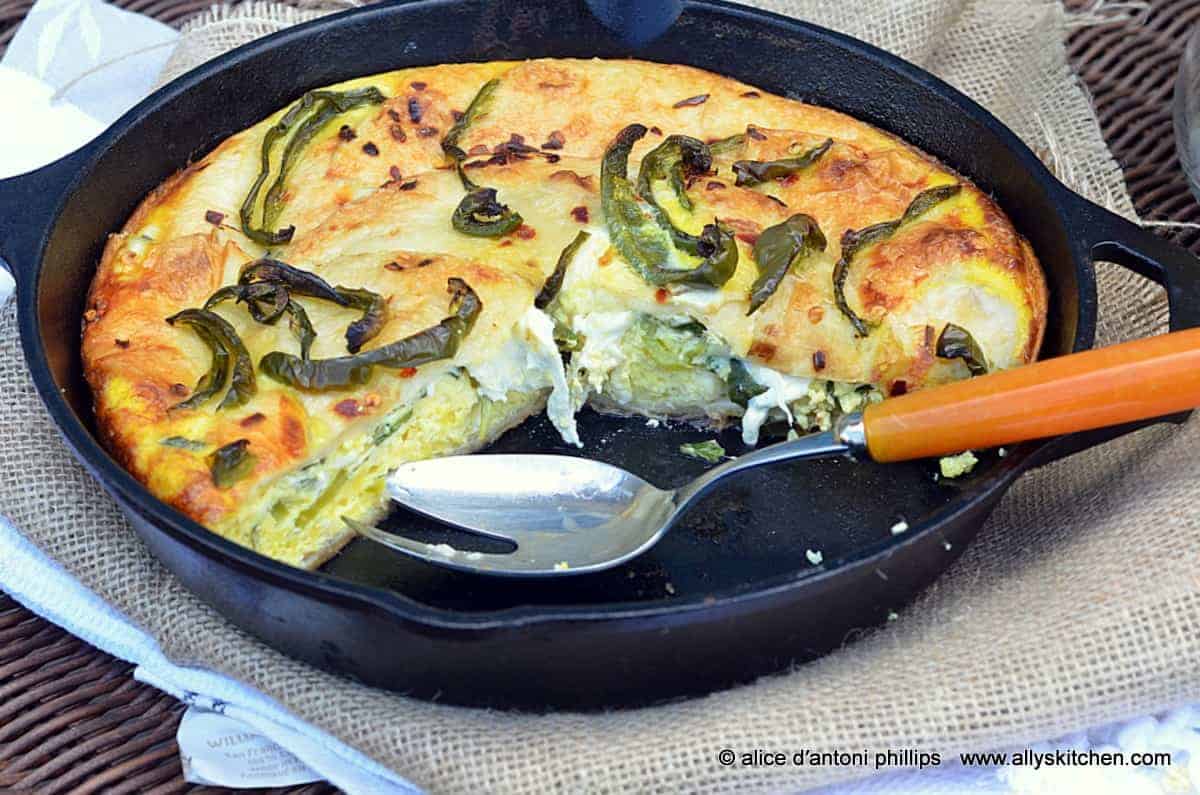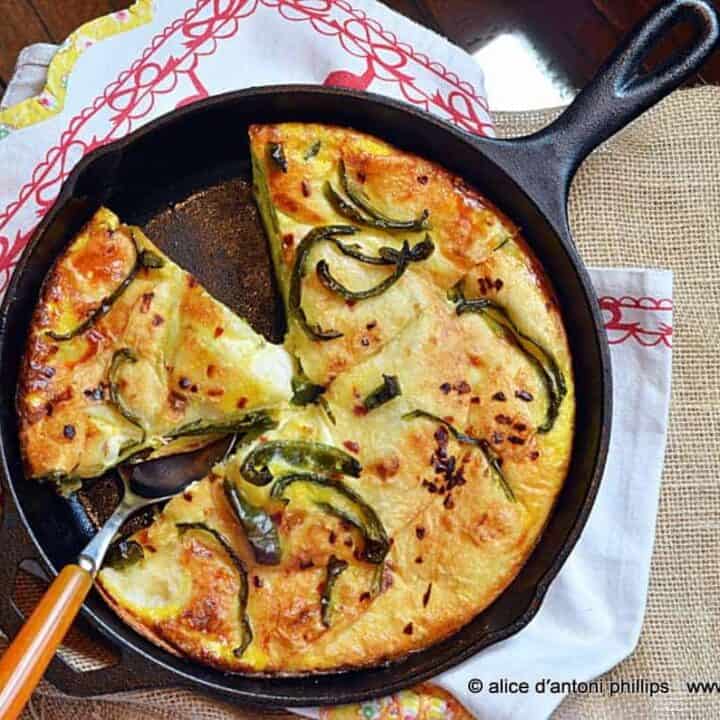 mozzarella zucchini egg tortilla skillet pie
Ingredients
Preheat oven to 350!
9 tortillas—fajita size—about 5" diameter, divided
Cooking spray
1 medium sized zucchini sliced into about ¼" rounds
8 eggs, beaten
1/3 cup half and half
1 tsp sea salt
½ tsp red chili flakes (divided)
2 banana peppers cut into ¼ to ½ inch rounds
1 to 1 ½ cups soft mozzarella slices (preferably the kind used for caprese salad)
½ green pepper cut into thin slices
Instructions
Coat the bottom and sides of a 10" cast iron skillet with cooking spray. Layer in three tortillas. Add the zucchini on top layering the round pieces.
Combine the eggs, half and half, salt, and ¼ teaspoon into a bowl and blend. Pour about one-third of the egg mixture blend over the zucchini. Add the next layer of three tortillas then layer around the banana peppers and the mozzarella.
!
Pour another third of the egg mixture on top. Layer the final 3 torillas, the rest of the egg mixture, add the green pepper slices on top and sprinkle the remaining red chili flakes on top.
!
!
Cover with a lid (coat the inside of the lid with cooking spray to help with any sticking as the eggs are cooking). Bake in a preheated 350 oven 20 minutes then remove the lid (careful about any sticking to the inside of the lid).
Bake another 20-25 minutes or until the top puffs up. The center of the pie should be fairly firm and a toothpick should come out clean.
Remove and let the pie rest/cool about 10 minutes before serving.