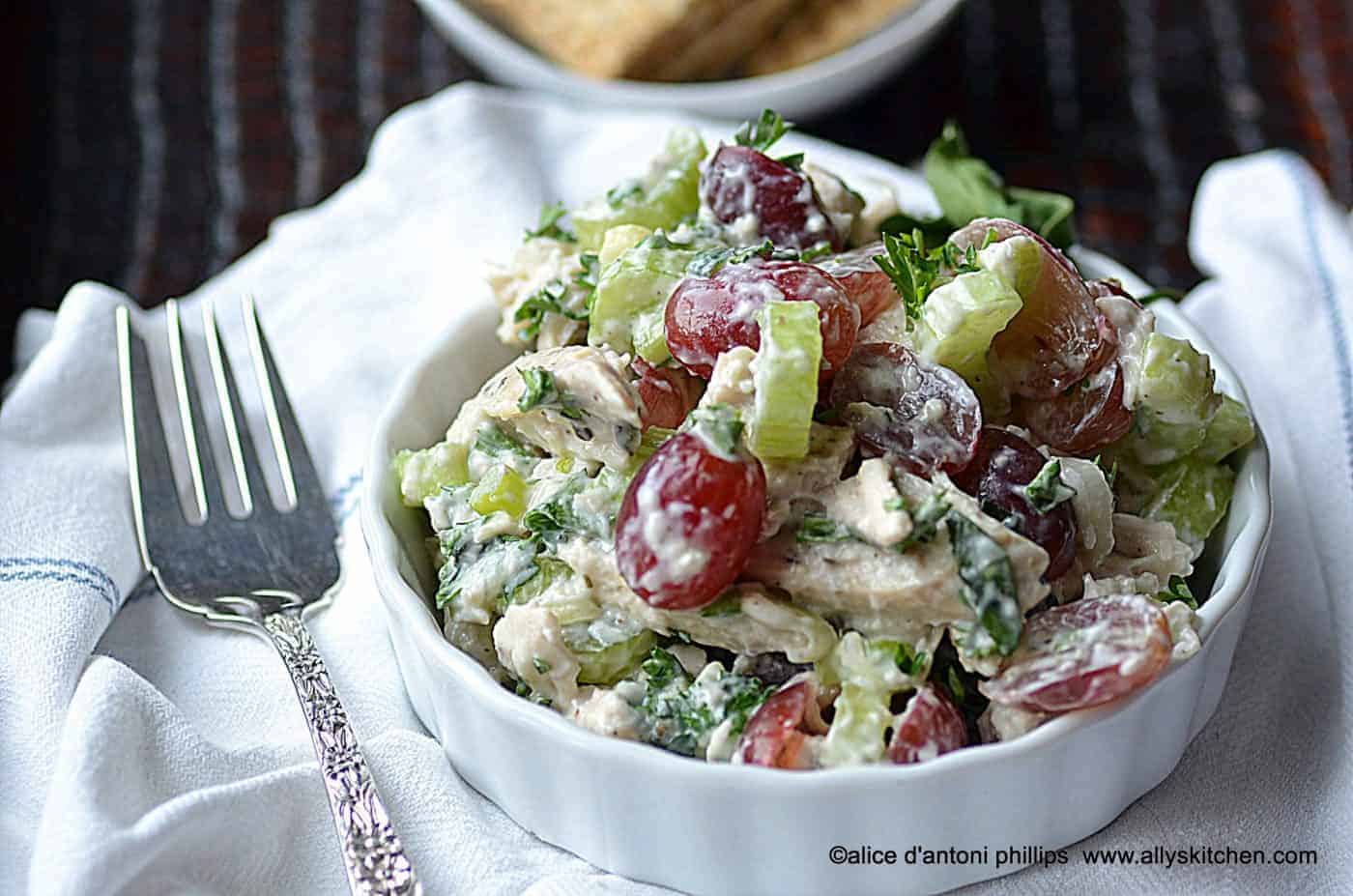 My body is really sensitive to what I put in it~I mean especially with food. It's like it can tell if I'm putting in 'junk' and empty calories~you know the foods that are highly processed, full of ingredients that you can't pronounce and usually bear little or no recognition of what the original 'ingredients' were!
I like when I eat things that I know are good for me~it's like my body sings and smiles! Like any 'engine' to make it run at peak performance, you have to take care of it and use the right 'fuel' to make it purrrr and run efficiently. That's what food is~fuel for your body, and while the quick, processed stuff might fill your belly, the stuff just doesn't have the staying power of nurturing your body, spirit and soul.
That's what this recipe is~one of those recipes that nurture your entire being letting you know that you love yourself enough to give yourself, your family and friends only the very best. ~peace & good food that's close to the earth~ ally xoxo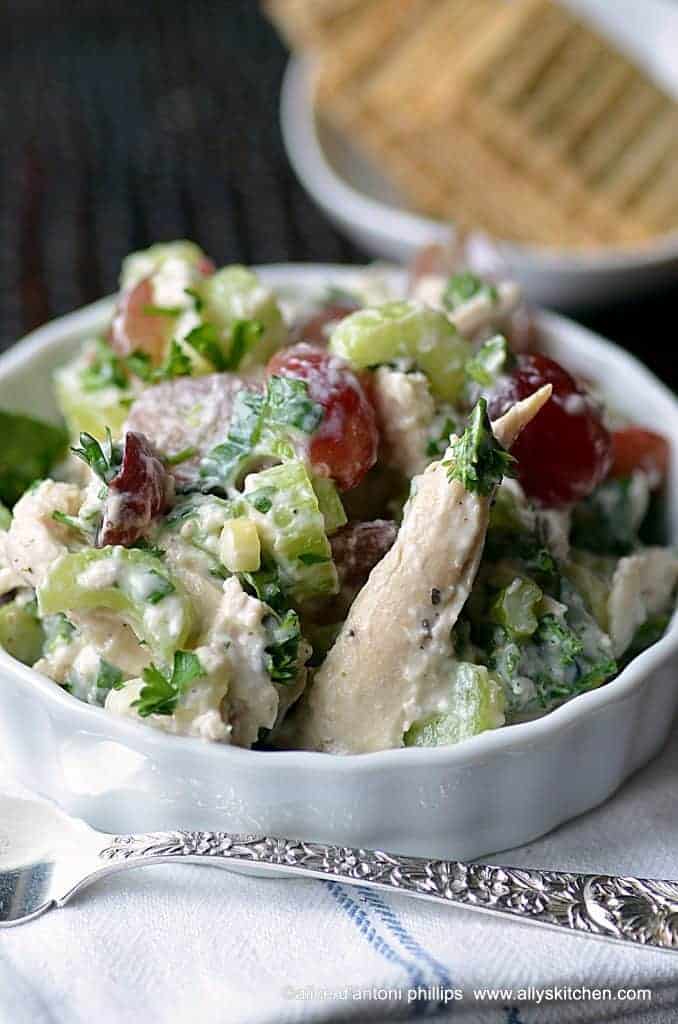 Serves: 4
What you need:
2 large (about 1 lb) chicken breasts, boneless
2 cups chicken broth
1 tsp. onion powder
1 tsp. garlic powder
1 tsp. Italian seasoning blend
½ tsp. sea salt
1/3 cup Greek yogurt, plain
1/3 cup light mayonnaise
½ tsp. sea salt
½ lemon, juice
1 cup red grapes, sliced in halves
1 cup sliced celery
1/3 cup green onions, sliced with tops
¼ cup fresh flat parsley, chopped
3 Tbl. Fresh tarragon, chopped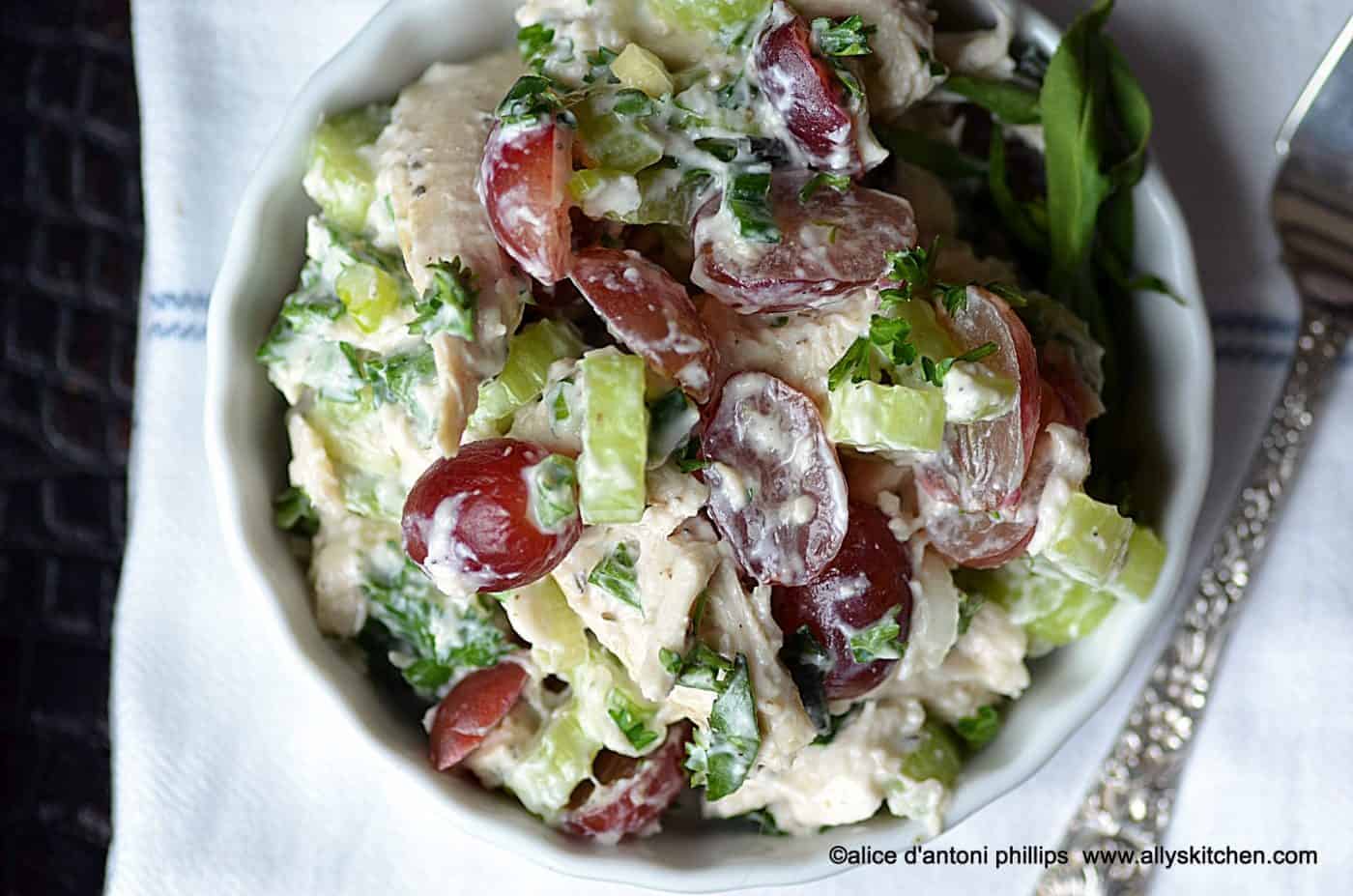 What you do:
Put the chicken breasts in a large skillet over medium heat. In a small bowl, mix together the onion powder, garlic powder, Italian seasoning and salt and blend into the chicken broth then pour over the chicken. Let the chicken cook (cover with a lid) for about an hour over medium heat. Watch to see if you need to add any water. Remove when done, let the chicken cool. (It can be put in a container and refrigerated overnight.) Place any extra broth in a jar and reserve for another use. Shred the chicken (medium size chunks) with your hands placing it into a large bowl.
In a small bowl combine the yogurt, mayo, salt and lemon juice and blend well. Add the grapes, celery and green onions to the shredded chicken then add the yogurt/mayo sauce and blend well. Add the parsley and tarragon and toss to blend. Refrigerate or serve immediately.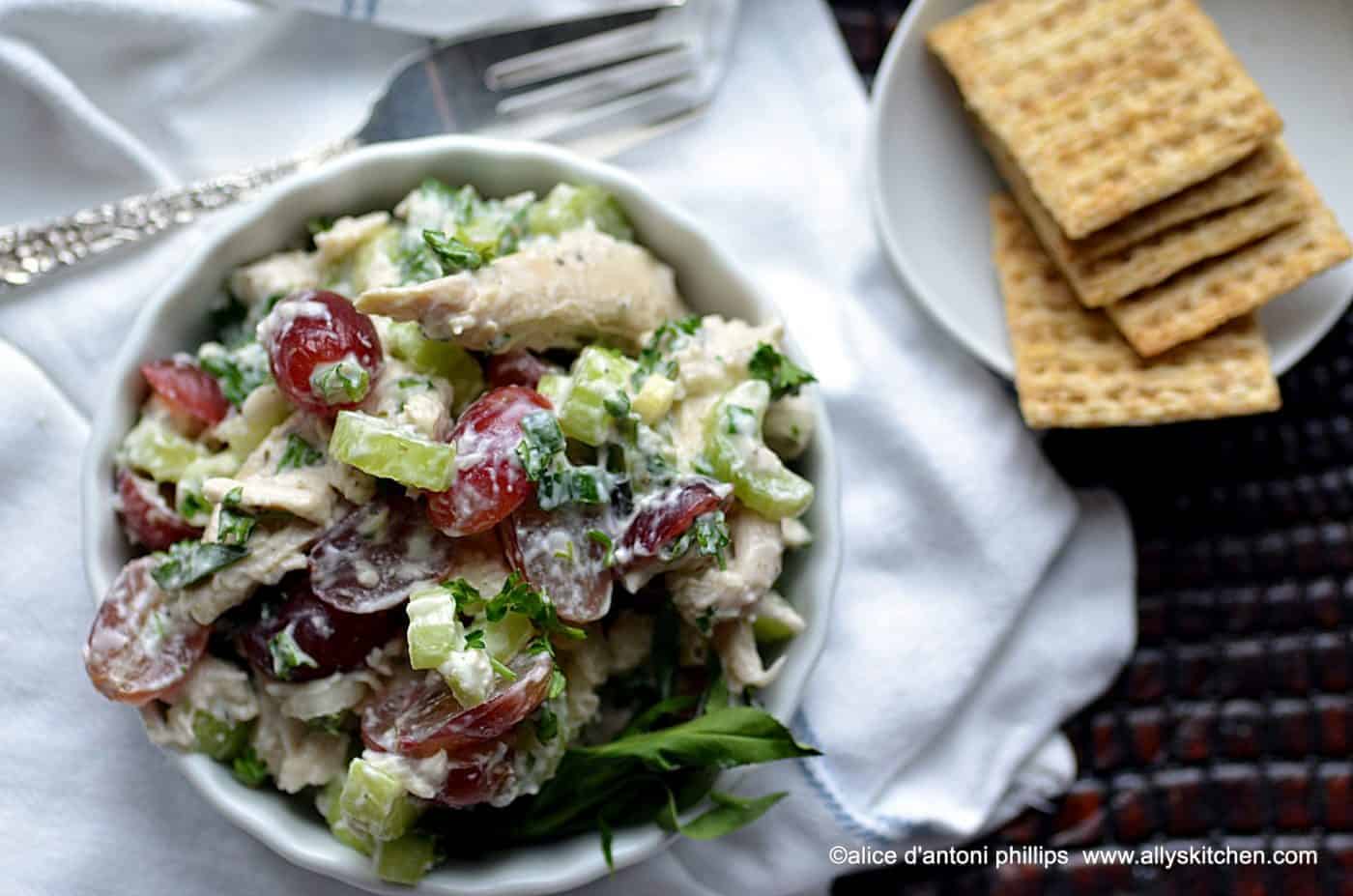 ©alice d'antoni phillips www.allyskitchen.com