oven cooked perfection bacon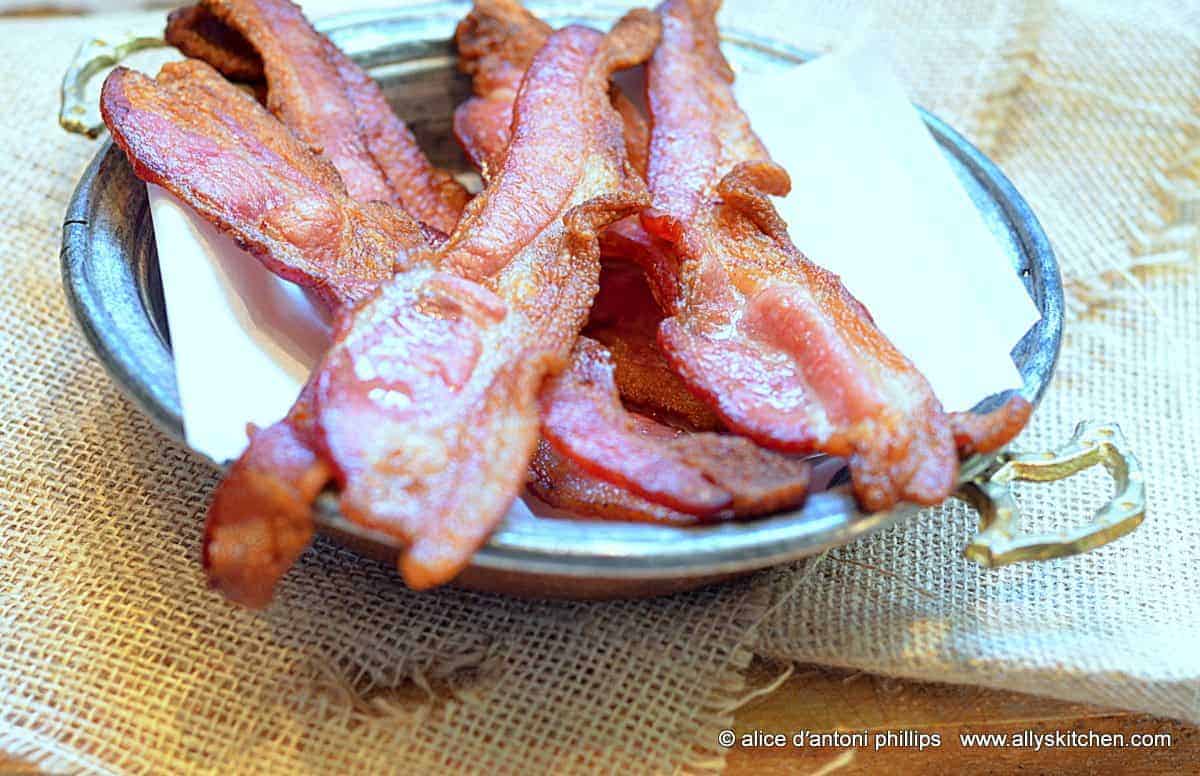 Don't know how you do your bacon, but I can assure you that this is a fail safe perfect way to make bacon that's no work but all the goodness! I like to use thick cut hardwood smoked because it just works better, but you can use regularly sliced bacon as well. Just watch how long you keep it in the hot oven as it will crisp up fast! There's nothing better than oven cooked perfection bacon!
Here's to making the best bacon without any of the work. Goodbye splatters, pops and standing there watching it fry! Remember sometimes the best recipes lie in the simple techniques!
For more great breakfast egg recipes, check out Sumptuous Spoonfuls post!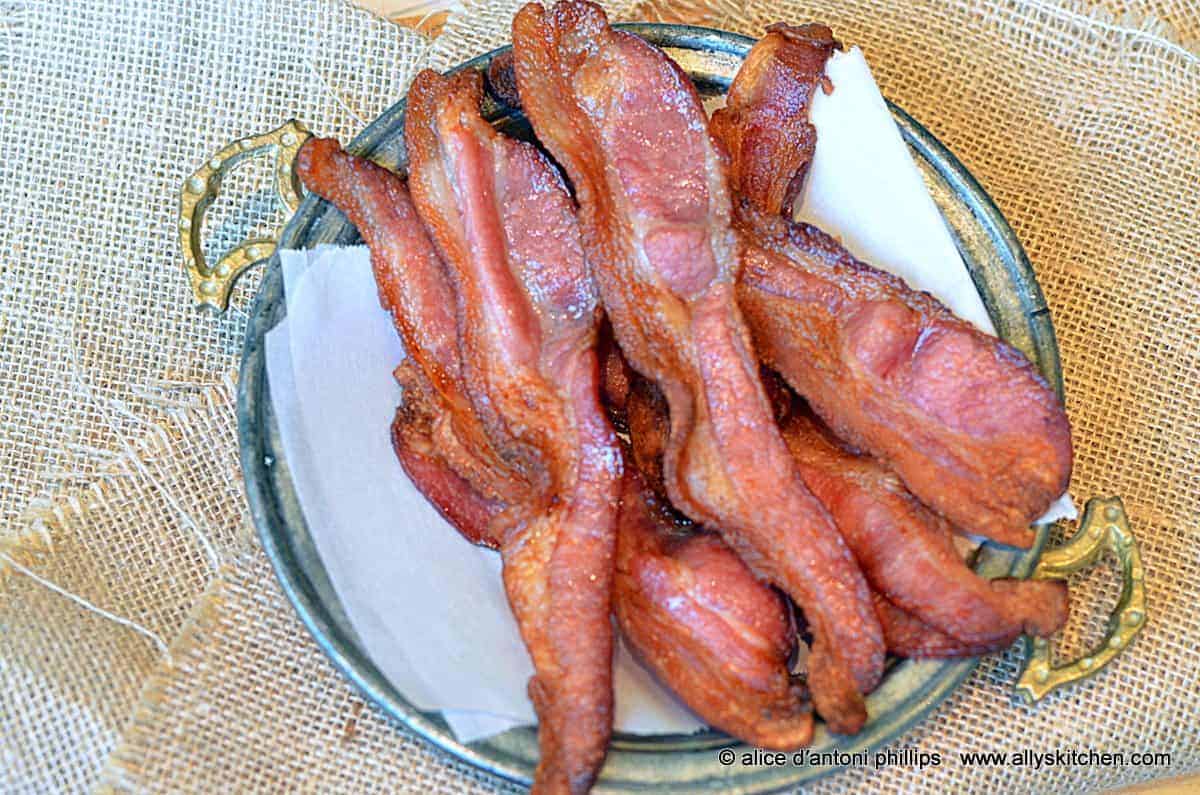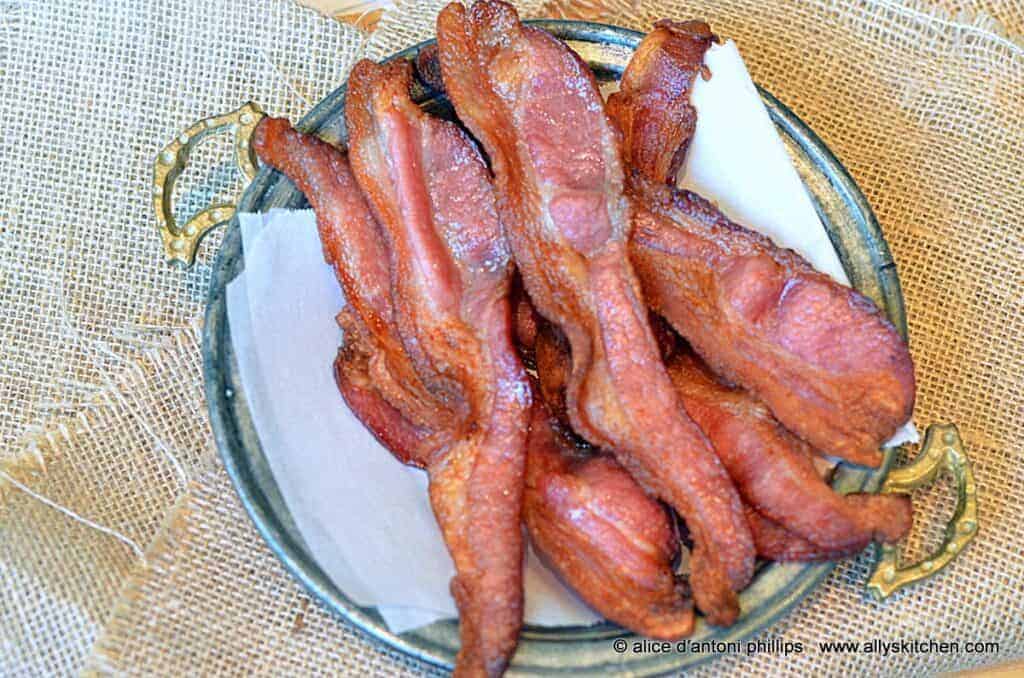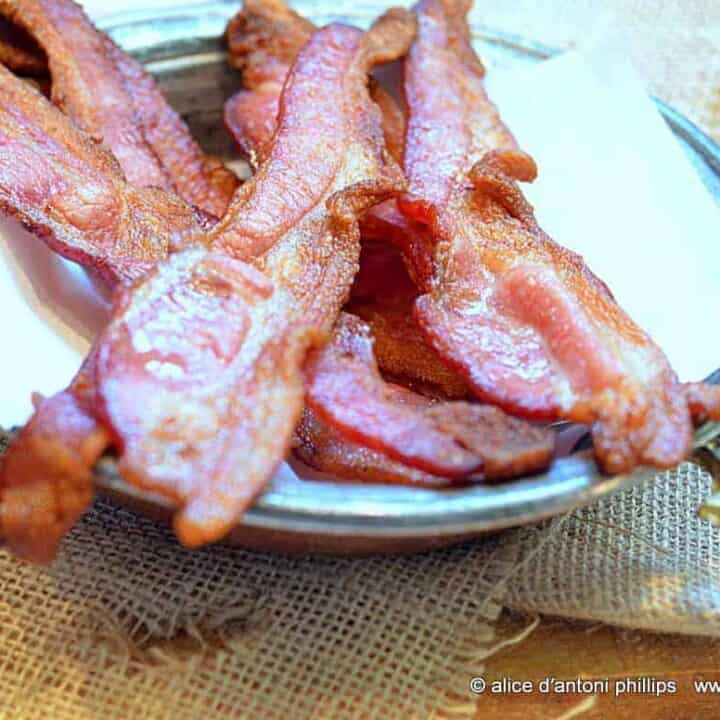 oven cooked perfection bacon
Ingredients
Preheat oven to 375
8 slices of thick-cut hardwood smoked bacon
Instructions
Cover a cookie sheet with a draining or cooling wire rack. Place the bacon strips side by side on the rack . Put in a cold oven that's set for 375 degrees. Bacon will be ready in about 18-20 minutes.
Monitor doneness depending upon how you like your bacon, soft and pliable or well done and crispy, which could take a little longer.
When done, remove and try to keep the bacon for whatever the meal is, well, hide it, before everyone eats it!
Notes
When the bacon is almost done, make space to crack a few eggs on the cookie sheet.

Return to the oven for about 5 minutes and eggs will be sunnyside cooked!

Everything on one pan. Simple clean up!