avocado breakfast crostini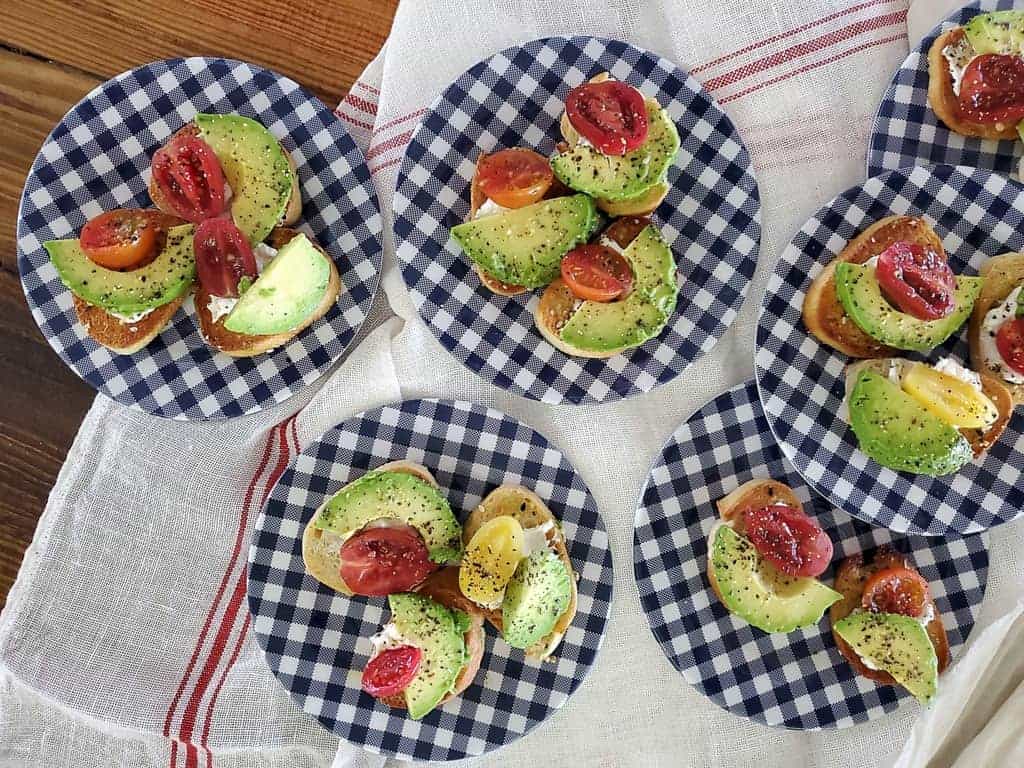 Making something fast with just a few steps that's healthy and full of flavor hits the mark here with this avocado breakfast crostini! An added bonus here is that there's virtually no cooking. Well, unless you count toasting the baguette bread rounds.
Usually you'll think of a crostini for a cocktail party, but this lovely easy to make bite is versatile for any time of the day. And, the thing about this crostini is that you can get creative and try other things. Oh, think about a small sliced of smoked salmon on top all of this goodliness. Or, maybe make it like a crostini version of bagels and lox! Yes, the whipped cream cheese brings so much versatility.
If you want to morph this recipe into say a caprese crostini, then swap out the cream cheese for a slice of mozzarella, melt it under the broiler then finish off with a nice large fresh basil leaf, tomato, olive oil and a spritz of lemon juice.
Breakfast doesn't have to be boring, so before dash out of the house and swing through a drive through for a fat laden biscuit (hey, every now and then I love my biscuit, too!), have these ingredients on hand, make it quickly then wrap it in a napkin or paper towel and get on with your commute to work! And, if you're looking for more quick breakfast nibble ideas, well, here you go, my luv! xoxo ~ally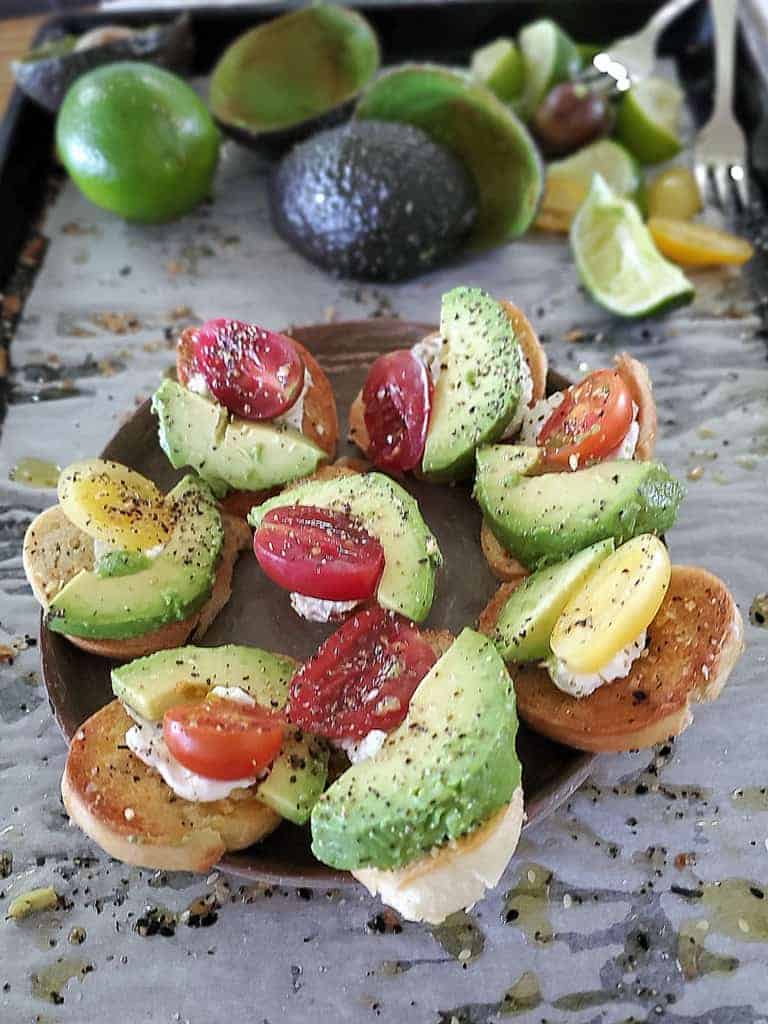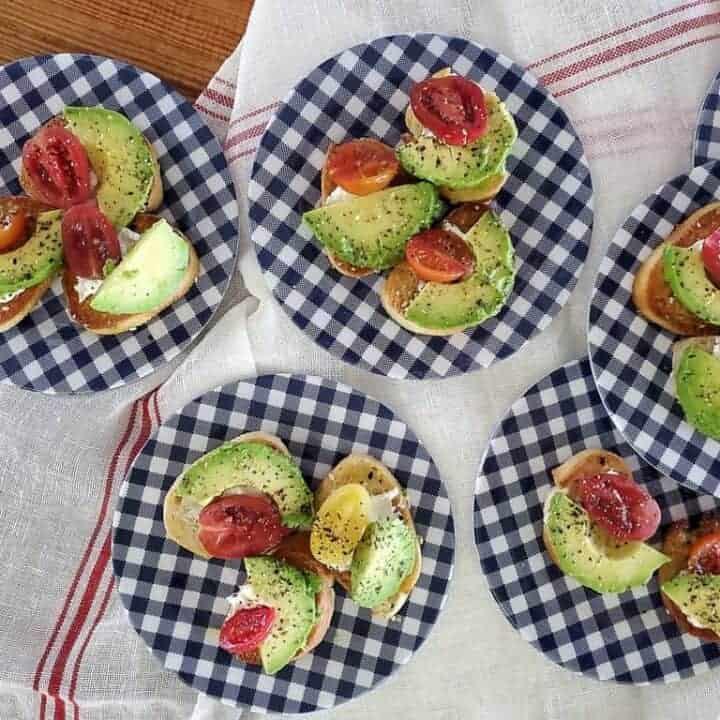 avocado breakfast crostini
Yield: Serves 4 (three rounds each)
Ingredients
12 slices French Bread rounds, cut about 1" thick and lightly toasted
1 garlic clove, peeled
12 tsp. whipped cream cheese, about room temperature
2 avocados, cut into 12 slices
15-18 cherry tomatoes, sliced lengthwise in halves
2 Tbl. extra virgin olive oil
1/2 lemon, squeeze juice only
Salt & Pepper to taste
Instructions
Toast the bread rounds and while still warm, rub each with the garlic clove.
Add one teaspoon of whipped cream cheese to each garlic round. Then place the avocado slice(s) and tomato slice(s) on top.
Drizzle over all the olive oil and lemon juice. Add salt and pepper to taste. Ready to eat!