Just putting ricotta with anything is good. But, ricotta with blackerries and then turning them into muffins, well, you just have to taste it! When you can't find fresh berries in season, then most definitely head to the freezer section at your market and get it frozen!  I find it's fabulous for using whether I'm cooking with it, making sauces, or even just thawing and topping on yogurt or cereal.  These frozen blackberries are huge, plump, and ready for some finger lickin' lip staining love in your kitchen!
The 'Blackberry Ricotta Muffins' are like biting into and finding a surprise center–a big ol' sweet blackberry!  It's like a hug for your tummy!  I also made this recipe into a mega muffin (minus the blackberries) using a tart pan!  The baking time is different~~about 30 minutes~~make sure you do the toothpick test!  With this version, I just added the blackberries when serving!


Makes:  About 24
Preheat oven to 350 
What you need:
3 cups self-rising flour
1 1/4 cups sugar
2 tsp. baking powder
1 tsp. salt
3 beaten eggs
1 cup ricotta (microwave12-15 seconds to soften)
1 tsp. vanilla
1/2 cup milk
2 cups frozen blackberries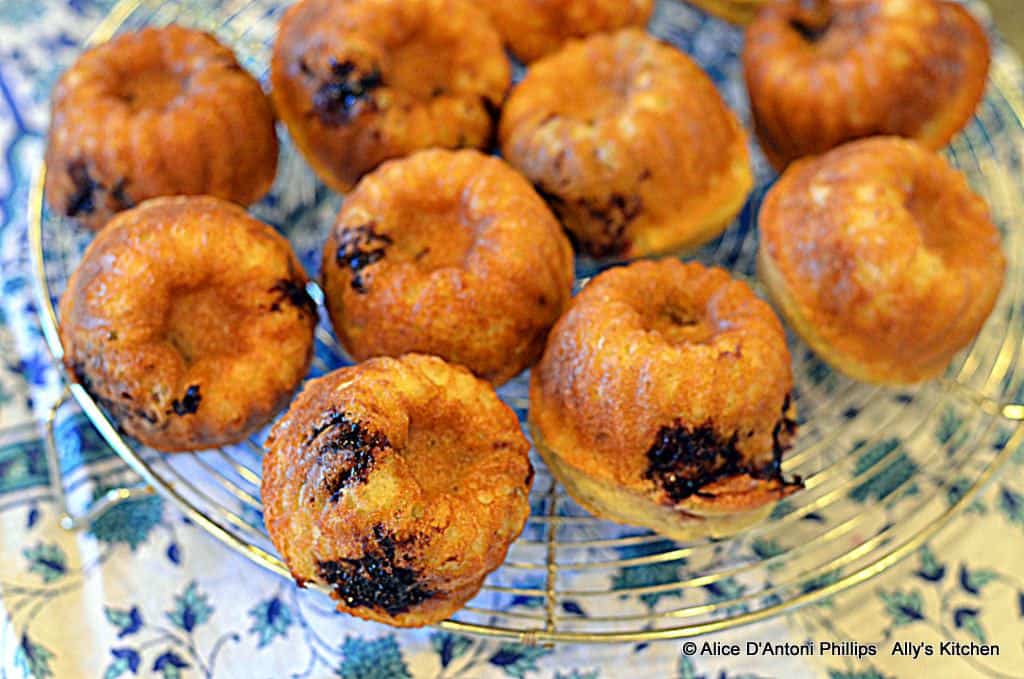 What you do:
Combine the flour, sugar, baking powder and salt in a large mixing bowl and blend well.  Combine the beaten eggs, softened ricotta, vanilla and milk in another bowl and blend.  Slowly pour into dry ingredients and blend well.  Add blackberries and fold in.  Scoop into greased muffin tins or cupcake holders and bake in a pre-heated 350 oven for about 15-18 minutes or until a toothpick comes out clean from the center of a muffin.