Blackberry Ricotta Muffins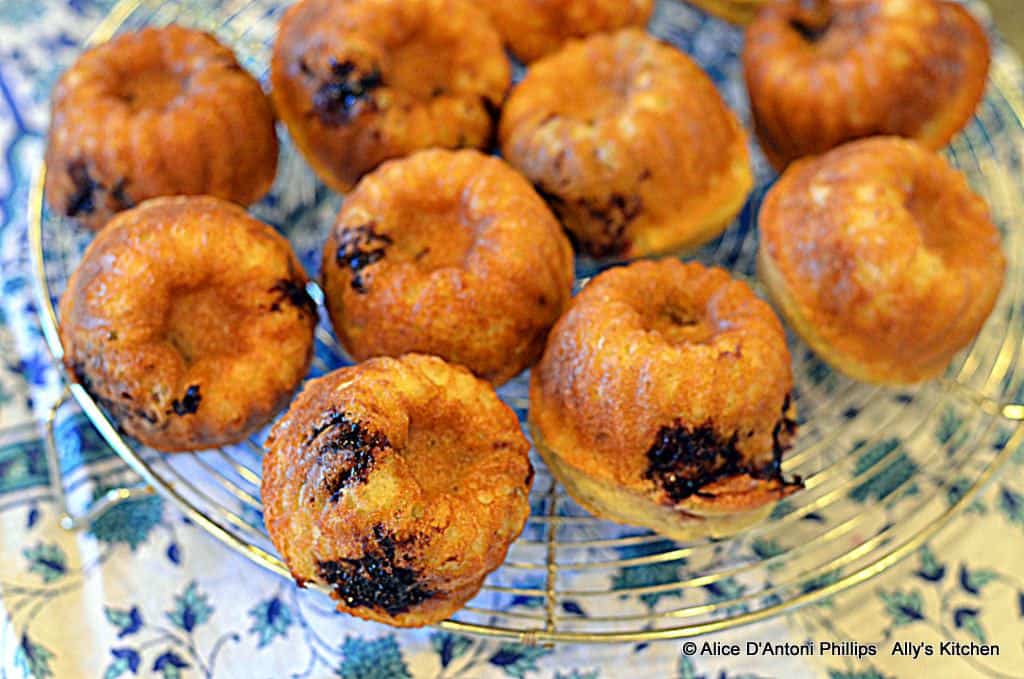 Try Ricotta Muffins with plump and juicy blackberries inside. These are great for breakfast, brunch, or for snacking.
Ricotta Muffins
Muffins are always yummy nummy, and we could eat it all up! Can you imagine when we add Ricotta cheese in our muffins, it will take muffins to a whole new level? The outcome? Inevitably delicious!
Let's take a look at all the different kinds of muffin recipes we could make with Ricotta cheese and a few more ingredients for a wonderful combo!
Muffins with Ricotta Cheese
What is the secret to a melt-in-your-mouth, scrumptious muffin? It is all the magic of good ol' ricotta cheese. The ricotta cheese makes any muffin heavenly, giving it a light and smooth texture. Also, you need not spend hours whisking all the ingredients to a perfectly moist muffin; with ricotta cheese added to your batter, you get yourself a warm batch of fluffy muffins in under 25 minutes. Add all your dry ingredients to a large bowl, sifted all-purpose flour, baking powder, salt, and sugar. In another bowl, add softened room temperature ricotta cheese, sour cream, 2-3 eggs, and whisk until you see smooth spikes. After that, add a teaspoon of vanilla extract, vegetable oil, transfer this mixture to the dry ingredients and whisk until no lumps. Pour them into the muffin tray and bake for 15-20 minutes, and Voila! Enjoy!
Ricotta Muffins Recipe
The thing with muffins is you can improvise by adding the ingredients you want according to your convenience if you're in a hurry to serve dessert to your guests and don't really have a lot of time prepping for the recipe. Then you can buy an Angel Food Cupcakes mix; you can add just eggs, water, oil and whisk them together along with ricotta cheese and toss it in the oven and bake them for 20-25 minutes until the toothpick comes out clean! There you have your delicious, soft, and perfect muffins!
Raspberry Ricotta Muffins
Adding fresh raspberries to your muffins makes them more flavorsome and gives a fruity twist to them. You can also add raspberry compote on top of your muffins to get the hint of berry flavor when you bite into it. Just add sliced raspberries and sugar onto a hot pan, toss them up until it becomes juicy. Pour it on top of your muffin and treat yourself to a delicious dessert!
Blackberry Ricotta Muffins
Looking for a healthy morning breakfast or a dinner-time dessert? You have to try the Blackberry ricotta muffins. The specialty of these muffins is they're so luscious and very dainty that it would make you crave for more! The recipe is quite simple too, the secret to a melt-in-your-mouth muffin lies in ricotta cheese and sour cream. Whisk them both and add in 2-3 eggs, slowly incorporating the air into the mixture. Then finally, add the dry ingredients and fold them in. Now, transfer them into the muffin tray and bake for 25 minutes. If you are planning to make a Blackberry Pound Cake, then it's even simpler. Add the mixture into a baking tray and bake at 350°C for 25 minutes. We present you the mouthwatering blackberry Poundcake! Dig in!
Recipe for Berry Muffins
Are you up to try something zesty and berrylicious? Try blueberry muffin with lemon zest with the key ingredient for our fluffy muffins — ricotta cheese. In a large bowl, beat up 2-3 eggs, sour cream, ricotta cheese, vanilla bean extract, a pinch of salt, lemon zest, baking soda, and sugar. Add all-purpose flour to the wet ingredients and incorporate all the lumps and pour it into the greased muffin tray and bake for 20-25 minutes. You have yourself a zesty delight that will tickle your tastebuds. Alternatively, you can try preparing lemon blueberry ricotta custard with milk, three egg yolks, ricotta cheese, and cream. Boil it on the pan until it's nice and thick, add in the lemon zest and blueberries. Allow it to sit in the fridge, and there you have a delicious custard!
Blackberry Recipes for Breakfast
Are you bored of the normal pancakes and cereal for your breakfast? You want to try something new, but that takes minimal prepping time? Then you can try the Cherry & blackberry galette, which takes only 30 minutes to prepare, and you'll have a rich antioxidants-filled breakfast. This is a free-form French pie, perfect for summer. Make your pie crust the usual way, then fill the center with a juicy, zesty berry compote. Bake it for 20-25 minutes. And serve it hot with a scoop of ice cream on top. It is as delicious as it can get! You will love it.
Easy Blackberry Muffins
So what better way to make a healthy breakfast or brunch besides a br'er rabbit burger? Get your favorite cake mix, add some eggs, sour cream, and butter. Whisk them, incorporate any lumps, add fresh blackberries or any berries of your choice and transfer the batter into the muffin tray and toss it in the oven. Bake at 350°C for 20-25 minutes and relish them while it's warm, soft, and luscious. Bite into a juicy and fruity flavor of berries and the perfectly balanced muffin with all the goodness of eggs and blackberries.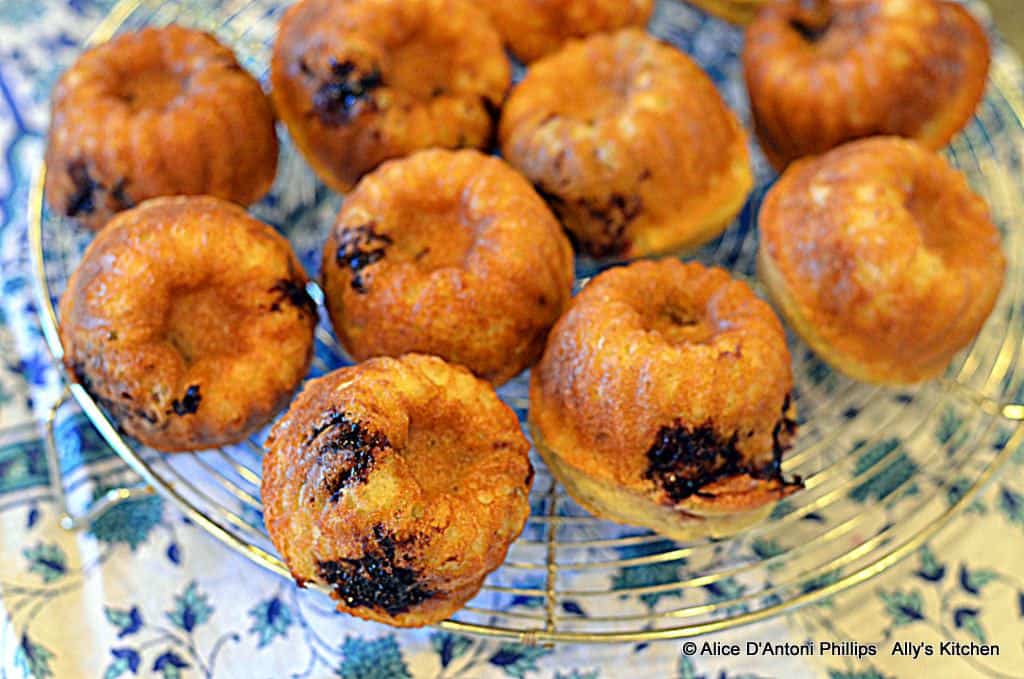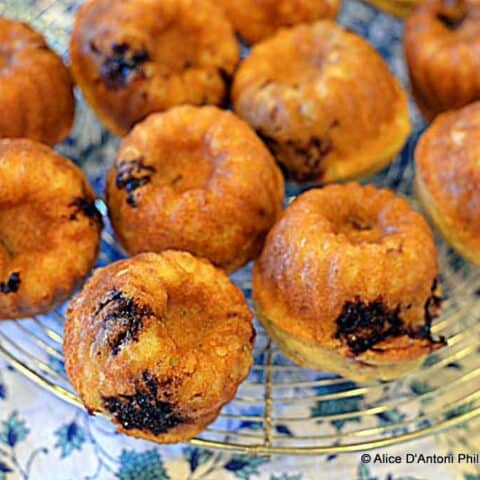 Blackberry Ricotta Muffins
Try Ricotta Muffins with plump and juicy blackberries inside. These are great for breakfast, brunch, or for snacking.
Ingredients
Preheat oven to 350 
What you need:
3 cups self-rising flour
1 1/4 cups sugar
2 tsp. baking powder
1 tsp. salt
3 beaten eggs
1 cup ricotta (microwave12-15 seconds to soften)
1 tsp. vanilla
1/2 cup milk
2 cups frozen blackberries
Instructions
Combine the flour, sugar, baking powder and salt in a large mixing bowl and blend well. Combine the beaten eggs, softened ricotta, vanilla and milk in another bowl and blend. Slowly pour into dry ingredients and blend well. Add blackberries and fold in. Scoop into greased muffin tins or cupcake holders and bake in a pre-heated 350 oven for about 15-18 minutes or until a toothpick comes out clean from the center of a muffin.