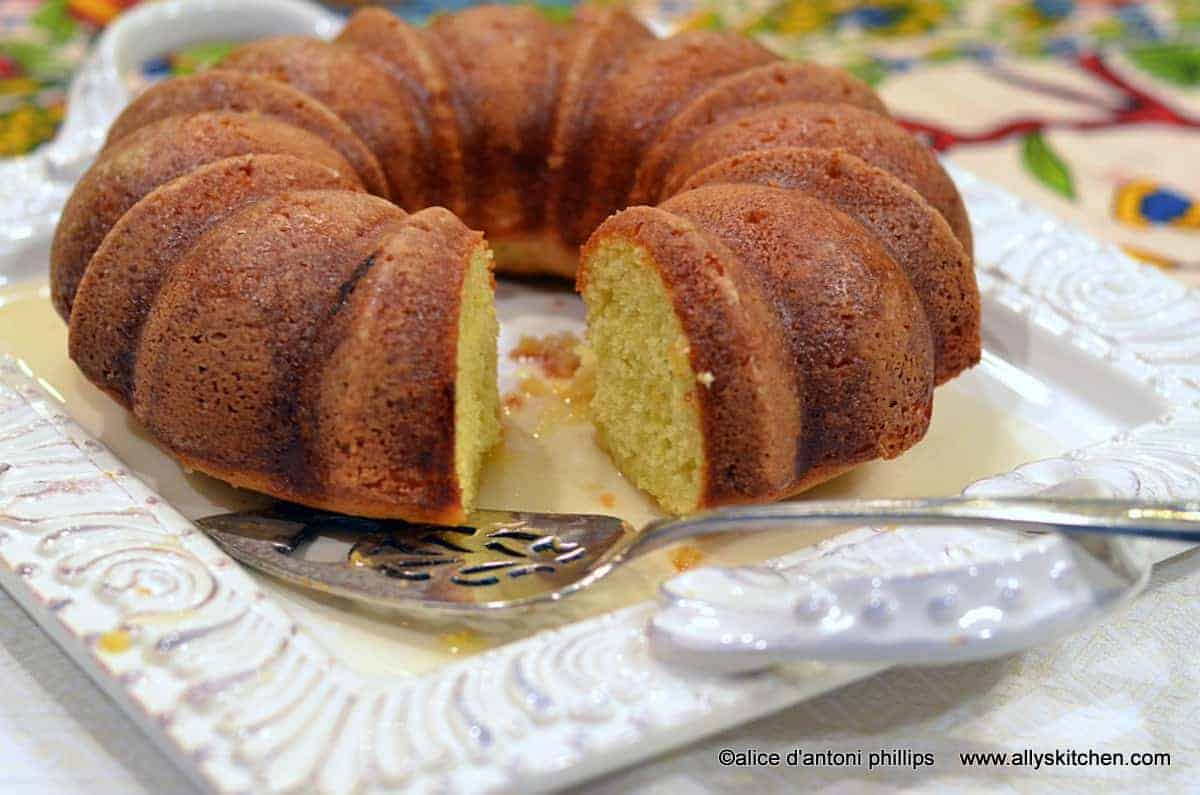 Whiskey gives a richer flavour to this sensational afternoon Lemon Whiskey Cake. Give it a try today!
Homemade lemon bundt cake
This beautiful cake is flavoured with lemon zest and juice. This good flavoured dessert can be the best option for lemon lovers, especially with the tart lemon glaze on the top. Combining this cake with the beautiful lemon ricotta coconut cake will make your party ultimate. The guest will appreciate the unique and yet perfect combo. The exploding flavours of lemon will explode within your mouth and will provide you with an ideal choice.
Cakes with Whiskey
Nowadays, people are interested in whiskey cakes that offer a unique taste that stays in your palette for months. People can include the whiskey flavour directly or through imagination. The marinated flavours like lemon zest are rich in flavours. Combining them with hot and spicy meals can be a good choice.
Lemon whiskey cake
This cake offers you the maximum flavours by soaking lemon zest in whiskey overnight. The flavours of lemon provide a unique taste to this cake. You can serve this cake along with whiskey smoked cowboy chilli for a good dinner time meal. The cake can be made alone, but topping it with fresh cream will also make it more flavoursome.
Best Bundt Cake Recipes
Bundt cakes are unique designs that offer a beautiful cylindrical shape in the middle with a groove like structure on the top. These cakes are much better than regular cakes, and they are available in multiple flavours. From chocolates to citrus, bundt cakes are open for all tastes and suitable for your traditional tea parties. They are usually topped with caramel and fresh creams for richness.
Whiskey Cake Recipe
Most of the whiskey cakes are prepared by mixing plain whiskey or marinated whiskey into the cake mix. For example, ingredients like lemon zest and almonds are marinated in whiskey for an entire night to ensure rich flavours. Some people refuse to consume these cakes due to the presence of alcohol. But the alcohol usually burns out while cooking. Usually, plain whiskey or marinated whiskey is mixed with flour and other ingredients for a beautiful cake. You can combine them with spicy chilis for a perfect combo.
Whiskey Sour Pound Cake
If there is one thing that is much better than the sour whisky cake, it's the whisky sour pound cake. This pound cake is a party starter, especially with the mild booze feeling. These cakes are best served with whisky caramel and sour cream. People can make this cake in multiple flavours, including chocolate, lemon zest, and cherry.
Lemon Whiskey Pound Cake
Lemon is a unique flavour with a sour taste. It's not just the lemon, but the whiskey also offers a zing to the taste. Topping it with whiskey glazed caramel can make your cake tastier. This is a simple cake that you can make at home. The booze level is also decent, and marination is essential.
Pound Cake Recipe
Pound cake is a unique recipe that is made using a pound of all the ingredients. From flour to sugar, everything will be the same quantity. These cakes are more moist and rich with flavours. They can be homemade easily, and combining them with waffle chicken ciambella will make the celebration more memorable. They are usually made in the loaf pan or the bundt mould and glazed with powdered sugar and chocolates.
Bourbon Cake
Bourbon cakes are similar to whiskey cakes in terms of taste. They act as flavour enhancers, and the alcohol will burn off while cooking. The taste of the cakes will also be similar, and you can combine them with multiple ingredients, including lemon and almonds.
All these cakes can improve your celebration mode. Rather than going for the primary flavours, trying out these exotic flavours can make your day better.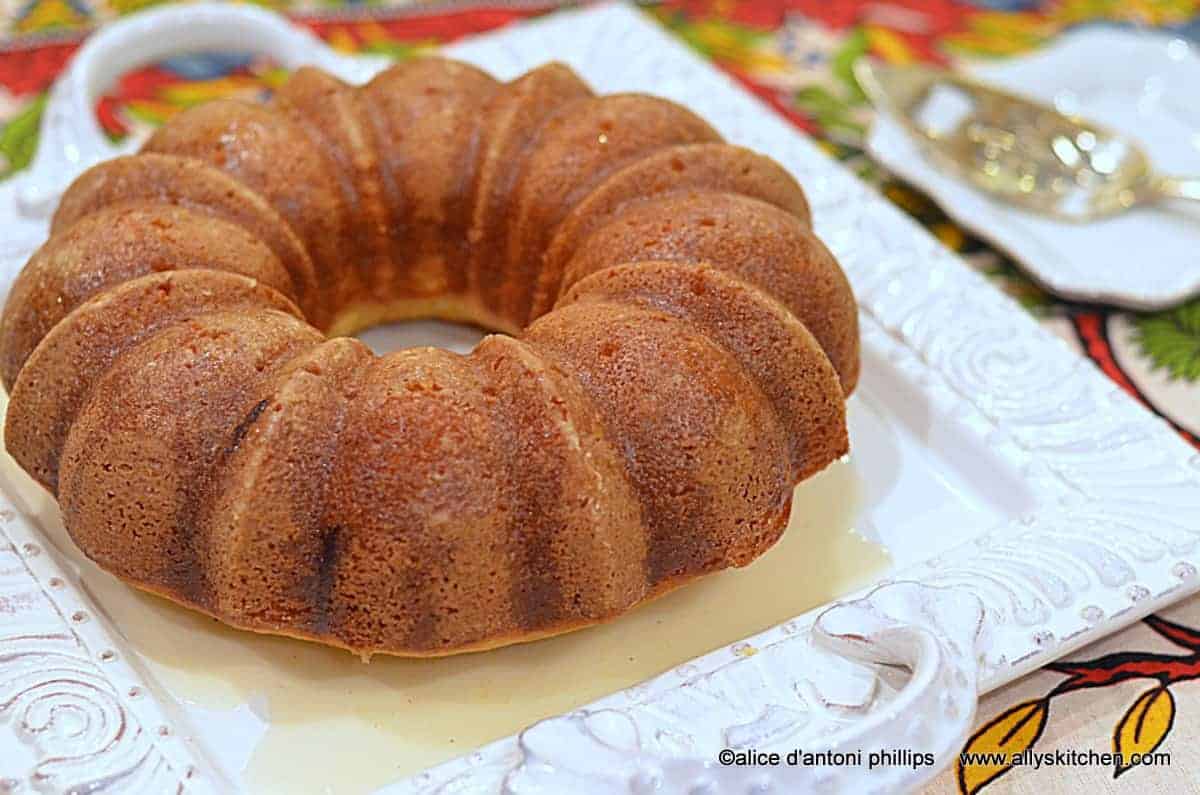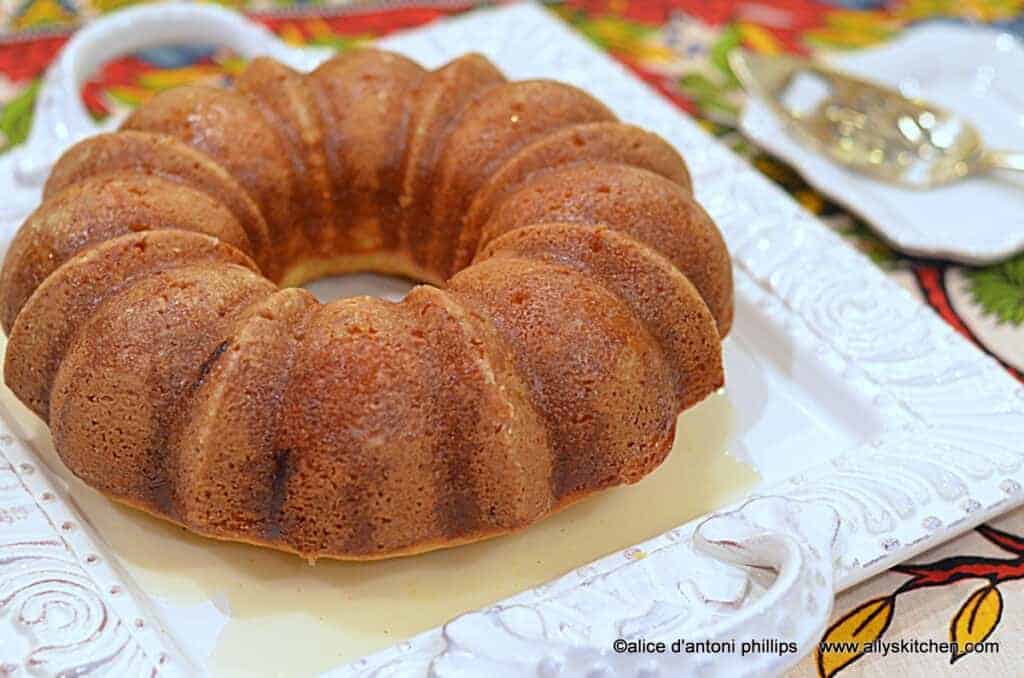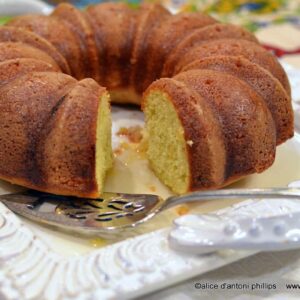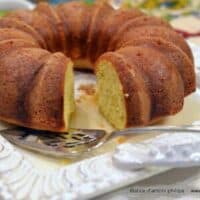 Lemon Whiskey Cake
Yield:
Makes:  1 bundt cake
Whiskey gives a richer flavor to this sensational afternoon Lemon Whiskey Cake. Give it a try today!
Ingredients
Preheat oven to 350
What you need:
2 whole eggs, 2 egg yolks
1 cup of caster sugar
finely grated zest of 1 lemon
seeds from 1 vanilla bean or 1 teaspoon of vanilla paste (or extract)
1/2 cup of olive oil (go extra-virgin if you like a bit of extra flavour, like I do)
1/2 cup of buttermilk
1-2/3 cups of all purpose flour
3 tsp baking powder
1/2 tsp baking soda
1/2 tsp sea salt
Juice of one lemon (about 1/4 cup)
1/2 cup powdered sugar
2 tbl whiskey
Instructions
In a large mixing bowl combine the sugar and eggs and with a hand mixer beat until light and fluffy. Add the lemon zest, vanilla, olive oil, buttermilk and blend. In another mixing bowl, combine the flour, baking powder, baking soda and salt and blend then add to the wet mixture making a thick batter.

Pour into a greased and lightly floured bundt pan. Bake for about 35-40 minutes. Use the toothpick test to check for center doneness.

Combine in a small skillet the lemon juice, powdered sugar and whiskey. Turn heat to medium and whisk together (working out any lumps). Turn off heat.

Remove & let it cool about an hour before removing. Take a wooden skewer stick and make small holes around the top of the cake.

Slowly pour the warm whiskey sour mix (you may need to heat up) drizzle all around~~you can make a several rotations.