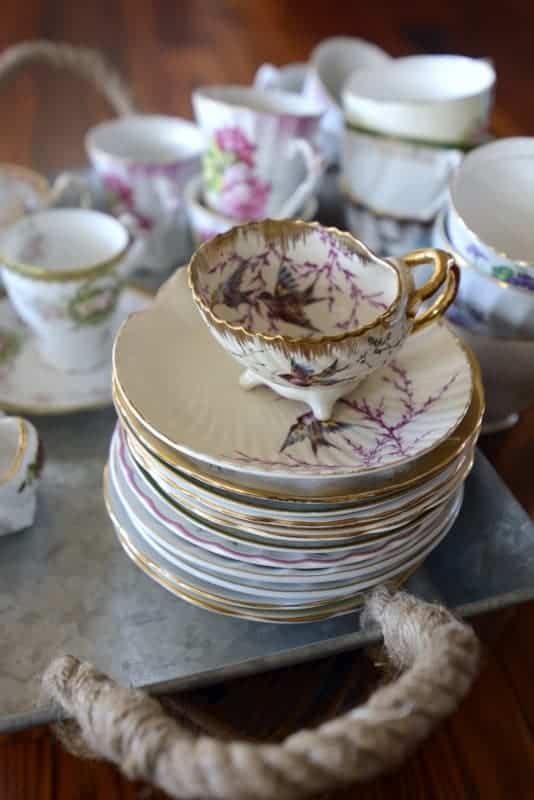 Hosting a Tea Party on a Budget
Perfect tea party ideas are simple and easy with just some basic inspiration. From the tea party food to the tea party decorations, it's simple!
Hosting a tea party on a budget isn't difficult. You just kind of use what you have around your house and make it all about the people and being together.
Oh, yes, I remember being outside and being surrounded by loved ones are two essentials in my purest Summer memories. When I was in my early teens, Mama would set up a picnic or tea party under the oaks in Yaya's manicured garden to celebrate just about anything. This was a time for us to disconnect from technology and tune into each other.
We used to drape the back-yard wooden table in a floral tablecloth, light tea candles, and pick flowers to decorate the center of the table. Our snacks would include cheese straws, olives, berries, salad, cucumber and mayo sandwiches, and of course, tea (although I must confess, I usually did more gulping, than sipping, of my tea).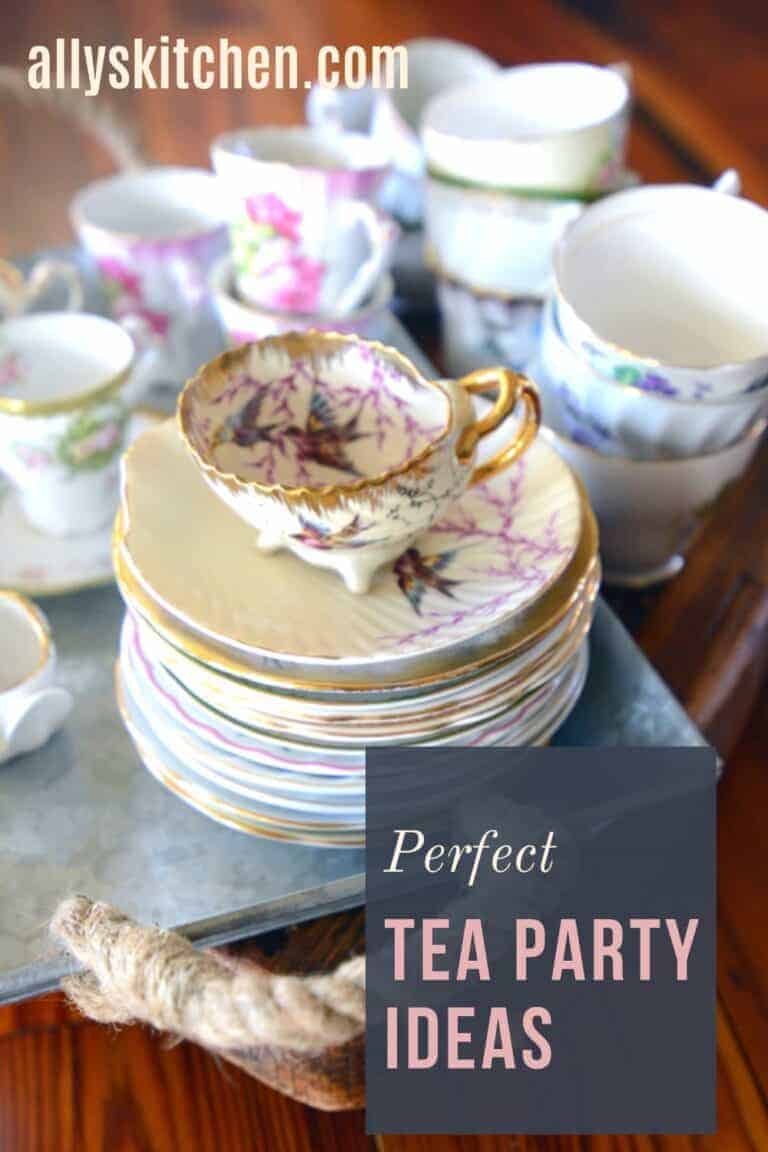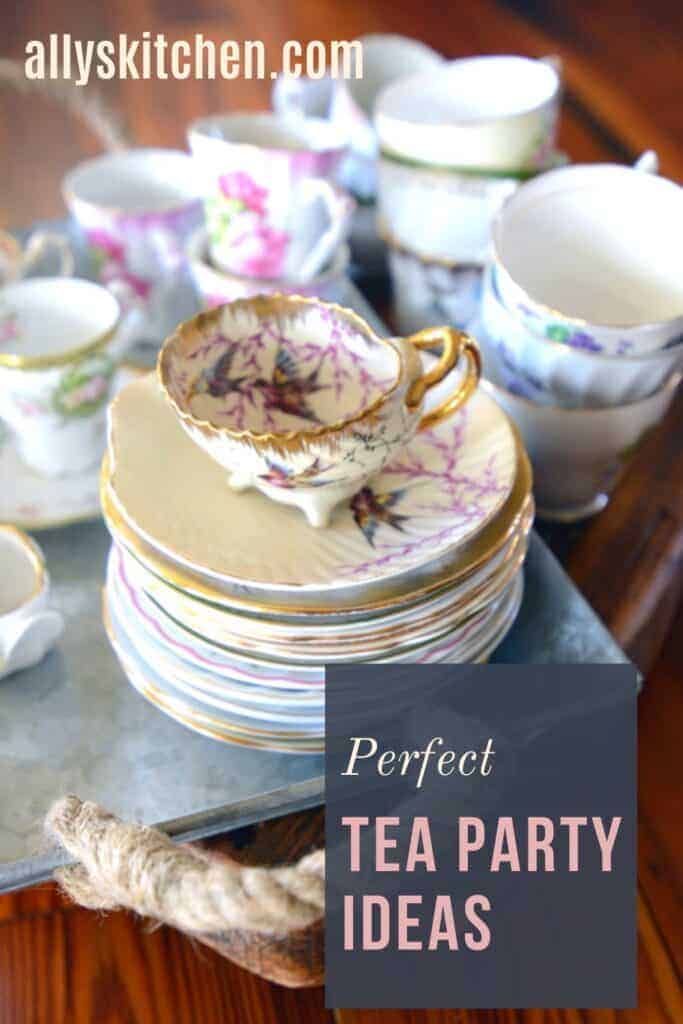 Tea Party Decorations
Tea party decorations and food ideas are easy to pull together. Here are some basic tips:
Throw a flat white white sheet on the table or tables. Everything pops on a white background. And, in the Spring and Summer, white just means being carefree!
Tie and bundle the ends and/or sides of the long sheets with beautiful scarves or ribbon.
Use old jam, jelly, pickle and other glass jars as your vases. Snip flowers or greenery from your yard. Add some water and you have a freshness.
Pull out some of your pretty napkins, small plates and silverware. If you don't have that perfect color for napkins, then you can buy paper napkins at the dollar store in a rainbow of colors.
Candles and small votive candles lend that sparkle as the sun sets.
If you have tea cups and saucers, by all means use them. Make it eclectic or matching. Your choice.
Tea Party Food Ideas
I've found so many tea part food ideas right here on the Ally's Kitchen website. Look no further!
Main Dishes and Finger Food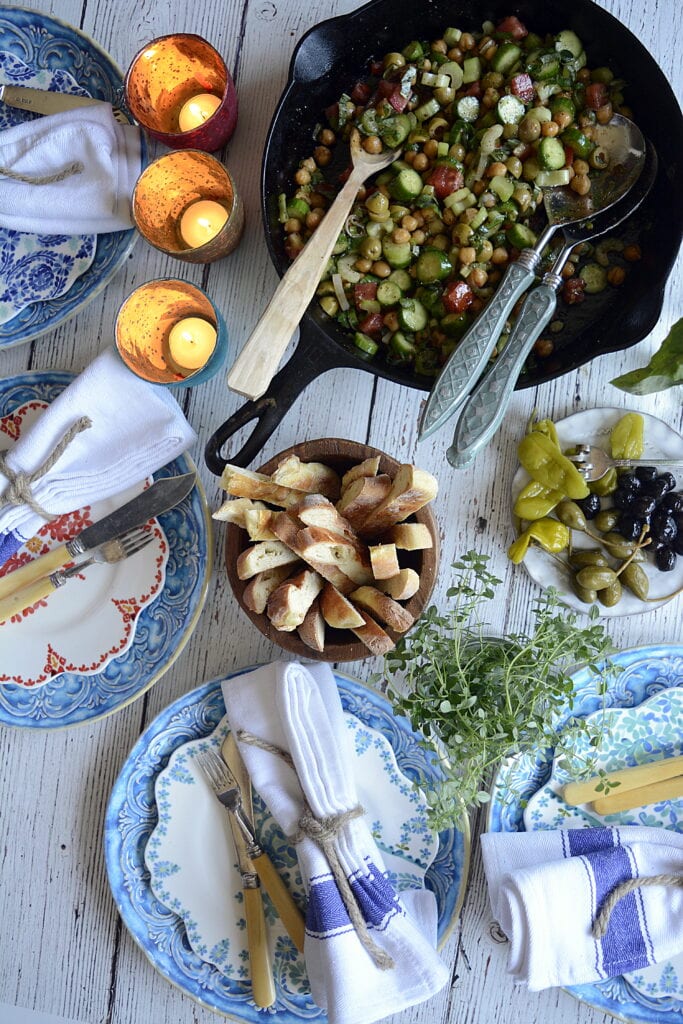 Ally has a lot of salad options for her tea parties and picnics in her Spring Salad Collection. Some of which include this delicious citrus salad, chicken salad, chickpea salad, and many more.
Remember those olives I mentioned? In this blog post, Ally shows how olives can embellish the ultimate charcuterie board, be stuffed or placed on a toothpick, and even used in mini quiche dishes.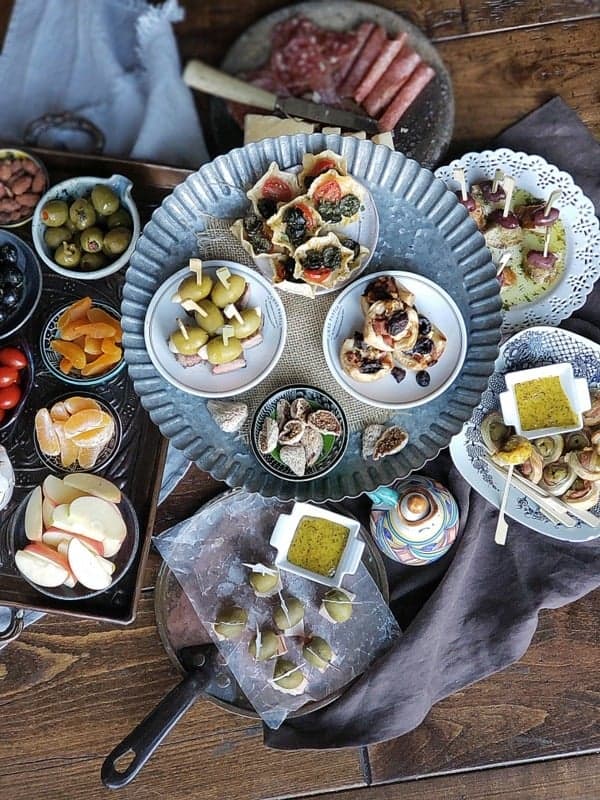 Nothing says Carolina better the pimento cheese stuffed deviled eggs. These delicacies are perfect for a tea party because they are easy to grab, quick to prepare, and scrumptious to consume.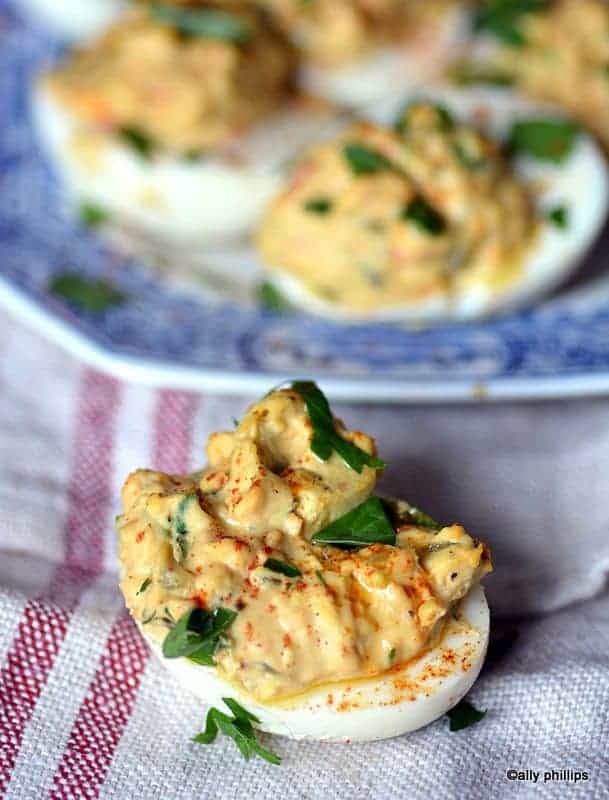 Desserts for Party
Tea and desserts for a party are a match made for summer parties that just can't go unmentioned. Ally's Lemon Mint Cake Pie will make you pucker up and have you coming back for more. It is the crowning element in a tea party menu.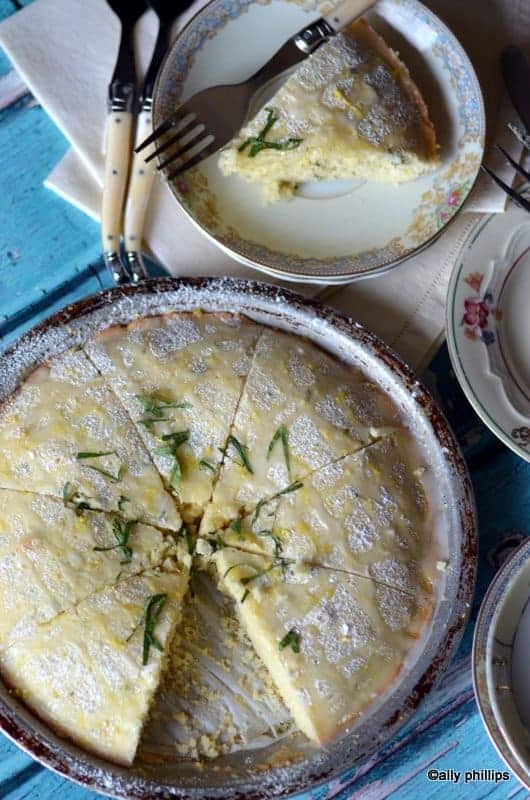 Next, the Pearl Sugar Cardamom Tea Cake is as delightful as its name suggests. And based off of the fork with crumbs on it in the image below, it is chef and guest approved.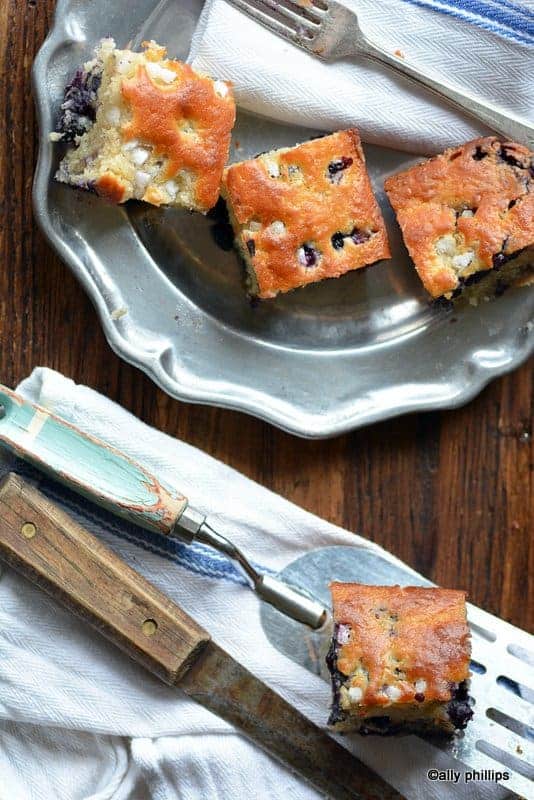 Ideas for Tea Parties
Ideas for tea parties abound. It's only limited by your imagination!
There are many different ways one can throw tea party— outside, inside, in the nighttime or daytime, as a celebration for a bridal or baby shower, for a birthday or engagement party, as a brunch to reconnect with old friends or a new twist on a family gathering or picnic. Be sure and explore Ally's website for more tea party inspiration and summer-fun ideas.
While it may seem 'old fashioned', the quintessential tea party is alive and well and thriving! You just might find that it's an easy way to entertain on a budget and without a ton of work!
by Allie Mitchell