hip chic grandmas & cooking fun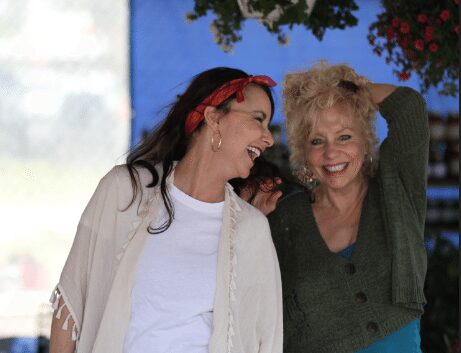 If you've never seen the Food Network popular show, Clash of the Grandmas, then you are missing something really cool! In the kitchen competing are grandmas and they're not the typical grandma of yesterday. No sireeee bobby! We are hip chic grandmas, and we know how to make the kitchen hot and rock!
I've teamed up with one of the grandmas, Robin, whose website is The Food Fetish. I mean just that name of her website tells you that this Syrian born beautiful bombshell grandma who has a huge growing family that consider her to be "the queen bee" isn't sitting around twiddling her thumbs and getting 'old'!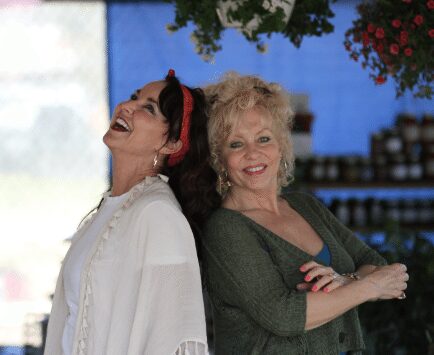 When Robin called me and said, 'Ally! Come on up to visit me for a few days, and let's do some crazy cooking together!' Well, I just couldn't pass up that invitation. So, I hopped on a plane, backpack and carry on luggage in hand, and headed to Robin's for two and a half days of dazzling fun! Now keep in mind that Robin and I had never met each other in person before. We weren't on the same episodes of the Clash of the Grandmas show. But, that didn't matter because foodies and grandma foodies have some kind of instant aura, call it life, experience and wisdom, that just lets them get down to the nitty gritty and enjoy life because we know that our runways are getting shorter and shorter! That means we make things happen!
So what did we cook and what did we do…well, I won't give you the dirt on everything, but here are three quick videos that debut our blooming friendship, love of food and budding cooking 'show'! xoxo ~ally