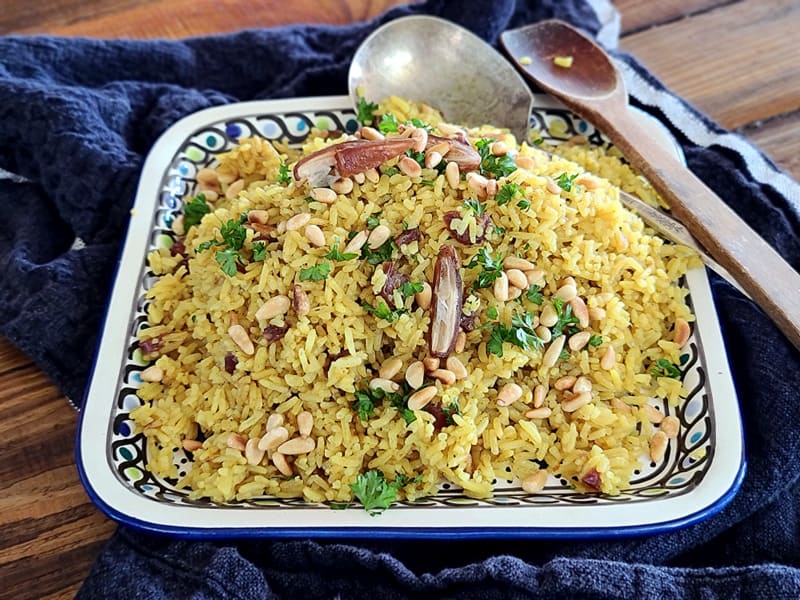 Yes, you can make perfect microwave rice in no time. This method is 99% failsafe in my cooking. Sure does save time. Perfect results!
Can you Microwave Rice
You bet your bottom dollar you can microwave rice!
I love using this technique for cooking. It's pretty failsafe for me.
The real test of whether someone knew it was prepared this was when my girlfriend from Singapore came to visit. She loved the rice!
How to Make the Perfect Microwave Rice
Making the perfect microwave rice is like making the perfect soft boiled egg. If you aren't totally successful the first time, don't despair. You'll get it. And, once you do, you'll feel like a rice rock star!
Microwave White Rice
My favorite white rice is jasmine rice. That's all I usually use when cooking rice. Sometimes I'll use basmati, but jasmine is my pick.
Be sure to rinse the rice well. You make go through several pots of cold water. Rinse until the water is for all intensive purposes clear and clean.
I have some pretty delicious rice recipes, so now that you know how easy it is to cook, why not try Tandoori Coconut Rice, North African Rice Bowl, Easy Asian Fried Rice or Refreshing Rice Grape Salad!
How Long to Microwave Rice
I've used several times in preparing this rice and in using varying amounts of rice to water. The recipe that's here is the best I've found
Don't worry if it's a lot of rice. You can refrigerate. You can freeze. You have options.
Microwave Rice
Like all cooking elements, ranges, ovens, slow cooker, multi-cookers and more, microwaves can be different. Yes, microwaves have different wattage. Mine is a Kitchen Aid and the wattage is up to 1000 watts cooking power.
Here's an excellent easy guide to determine whether your vessel is truly microwave safe. This information comes from my Kitchen Aid microwave instruction guide:
To Test Cookware or Dinnerware for Microwave Use:
1. Place cookware or dinnerware in microwave oven with
1 cup (250 mL) of water beside it.
2. Cook at 100% cooking power for 1 minute.
Do not use cookware or dinnerware if it becomes hot and the
water stays cool.
Brown Microwave
I have tried this method with brown rice, and it's not as failsafe. The rice grains don't get as tender. I haven't experimented long enough to determine if more time is needed, but I know it is. The exact amount of time, well, that's yet to be determined.
Jasmine Rice Microwave
As I said, jasmine is my preference for microwaving rice. I love the sweet aroma of it. The grains separate nicely. And, it's perfect with so many dishes.
Jasmine's a long-grain rice. I prefer the longer and thinner grains. Another plus is that it tends to have a fluffy texture when cooked, rather than soft and clumpy.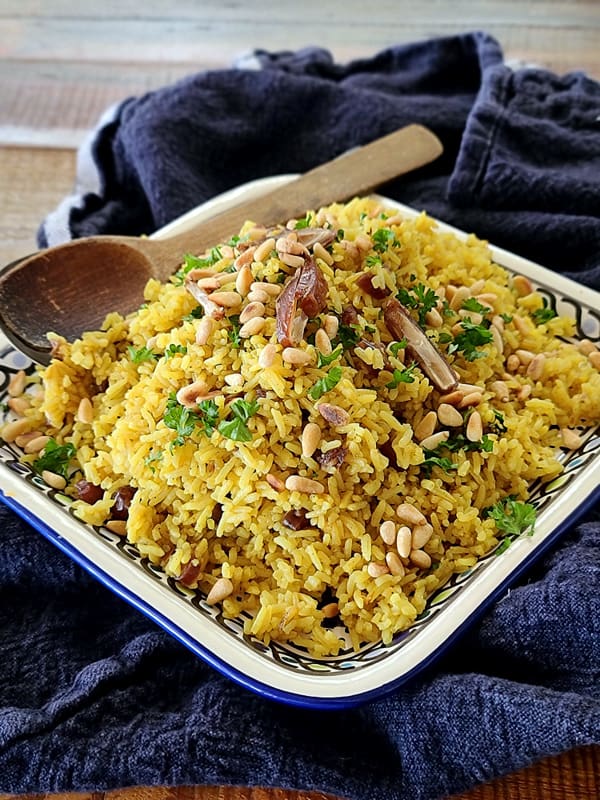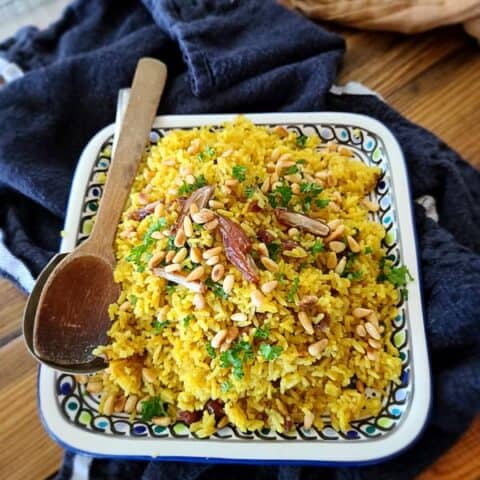 Perfect Microwave Rice
Yield:
Makes: About 6-7 cups of rice
Ingredients
2 cups jasmine rice, rinsed until water comes clear
4 1/2 cups water, see Notes below for adding more nutrient density to the rice
2 Tbl. butter, unsalted
1 tsp. sea salt
1 Tbl. spice mixture, your favorite, harissa, curry, etc. or a blend of your favorites
Instructions
Rinse and clean the rice.
Place in a microwavable large bowl. Add the water, butter, salt and spices.
Blend well.
Put a few layers of paper towels in the microwave. Place the bowl on the paper towels. Double paper towels and put on top the bowl. Place another bowl or plate on top to act as a lid.
Turn time to 20 minutes on High.
When done, carefully remove to your countertop. Very carefully remove the plate/bowl and top paper towel. Watch the steam!
Have two large forks to fluff the rice well. Replace the paper towel on top and the 'lid'. Let the rice sit and 'set' for another about 15 minutes.
Ready to serve.
Notes
1. For a richer mor nutrient dense rice, use bone broth.. Check out the fabulous bone broths at Kettle and Fire. Use discount code ALLYSKITCHEN at checkout for 20% off! Bone broth will elevate your rice and make it even more delicious!
2. Leftover rice refrigerates well. Place in a zip lock bag or storage container. Perfect for fried rice.
3. You can also freeze the rice. Place in a freezer bag. Push the air out. Seal and freeze.