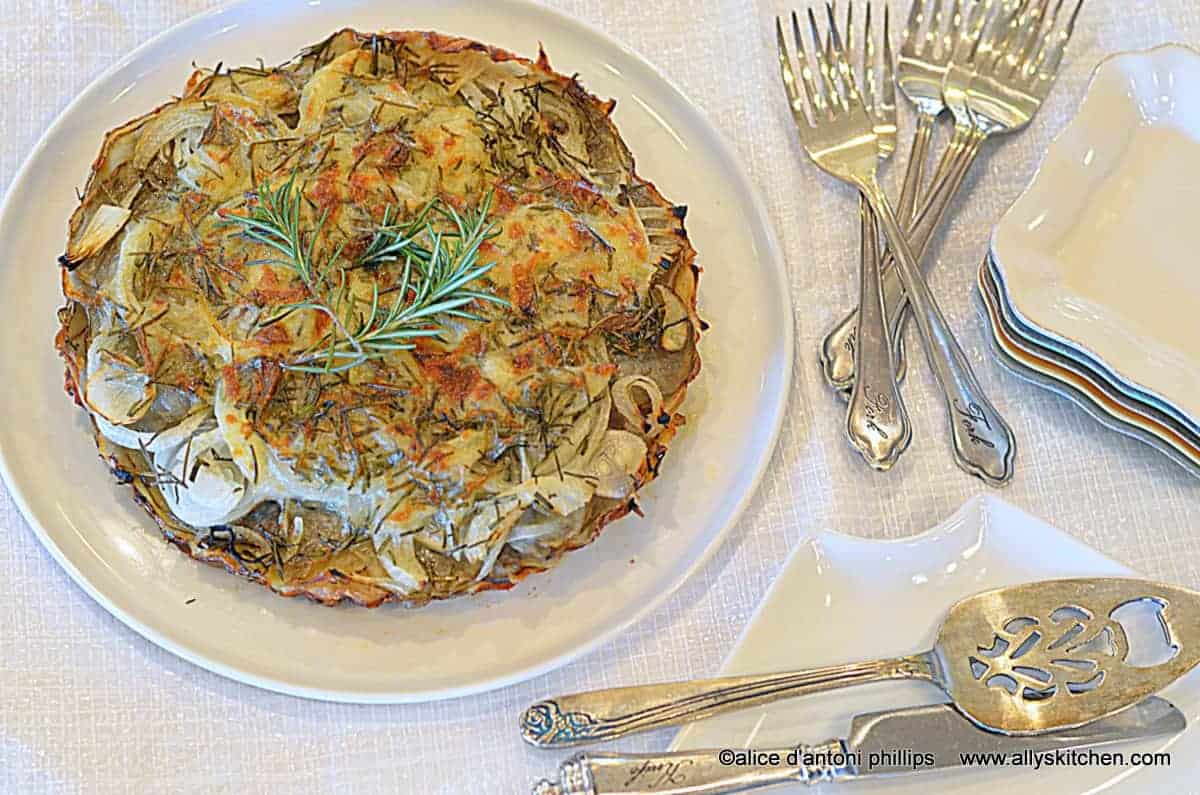 Today Nan and I polished off the rest of this like-a-meal potato fennel onion tart~~like a lot of things, it just got better!  Popped each slice int he microwave for about 45 seconds, put a dollop of sour cream on it then perched it on a bed of fresh spinach drizzled with a little olive oil, lemon juice, sea salt and pepper. I'm telling you, it was heavenly!
Fennel's attributes are all those things that a GOOD for you!  It's low in calories, packed with nutrients and a great source of vitamin C plus it's got great fiber!  Here's a little more on this bulb of beauty from the website The World's Healthiest Foods!   Fennel is crunchy and slightly sweet, adding a refreshing contribution to the ever popular Mediterranean cuisine. Most often associated with Italian cooking, be sure to add this to your selection of fresh vegetables from the autumn through early spring when it is readily available and at its best.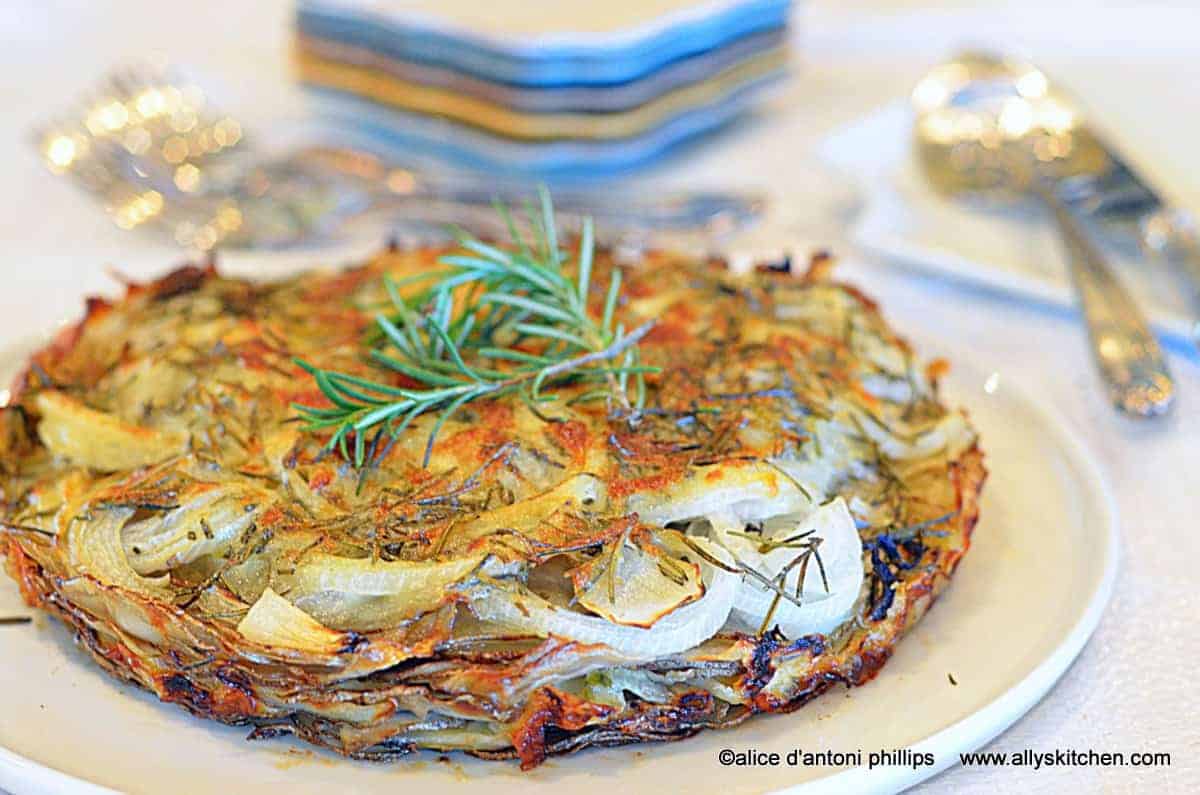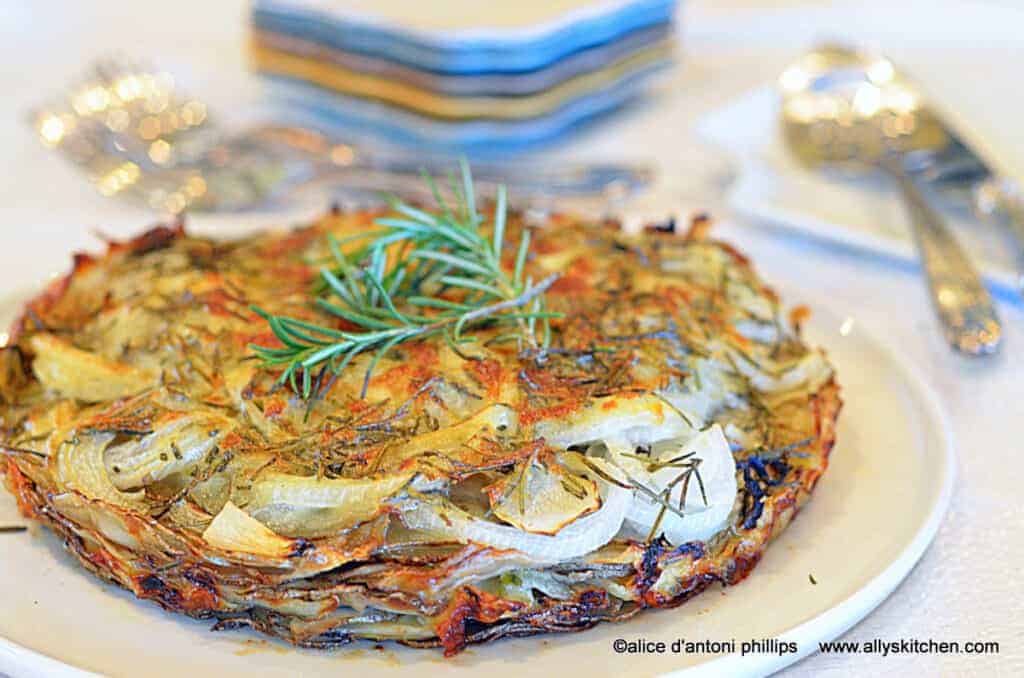 Makes: 1 about 9″ round tart
Preheat oven to 375
What you need;
2 washed medium size potatoes sliced thinly on a mandolin
1 fennel bulb sliced thinly on a mandolin
3 tbl butter crumbled into pieces
6 slices deli pepperjack cheese
1 tsp sea salt (divided)
1 large whole sweet onion sliced thinly (with knife)
3 tbl chopped fresh rosemary + sprigs for garnish
4 slices deli provolone cheese
Cooking spray
Sour Cream (optional)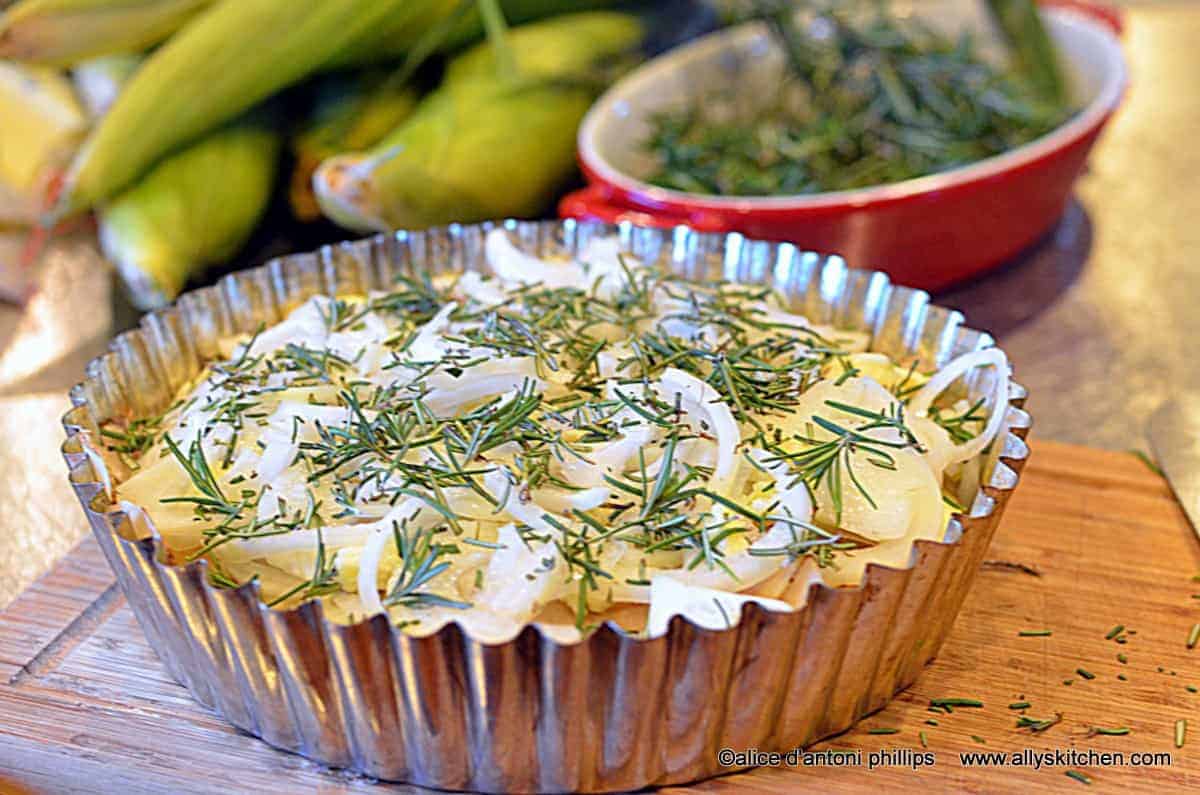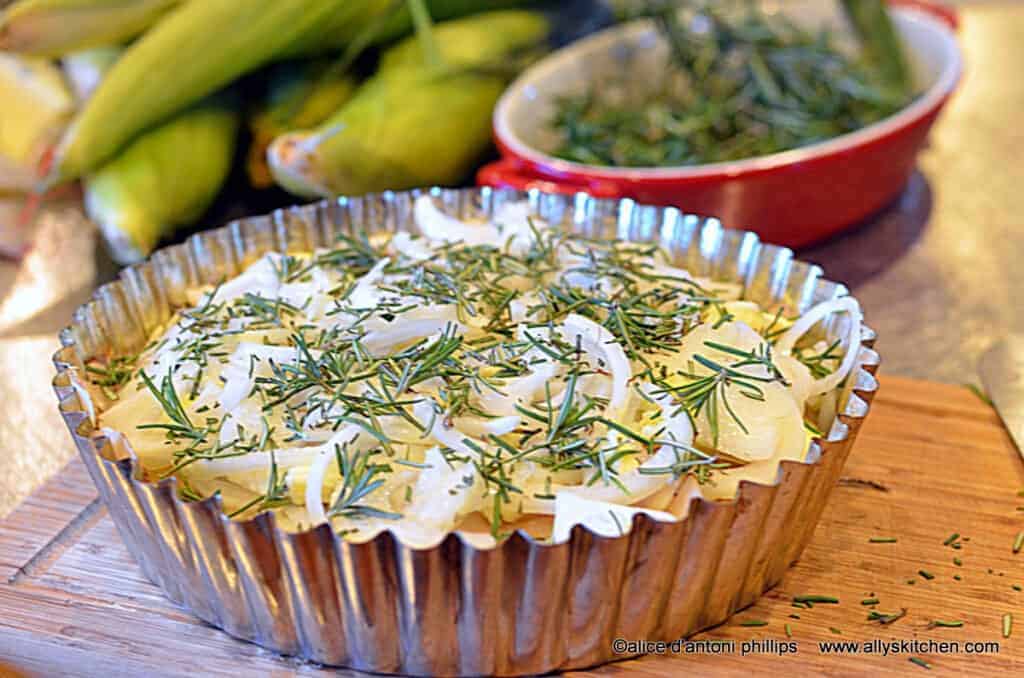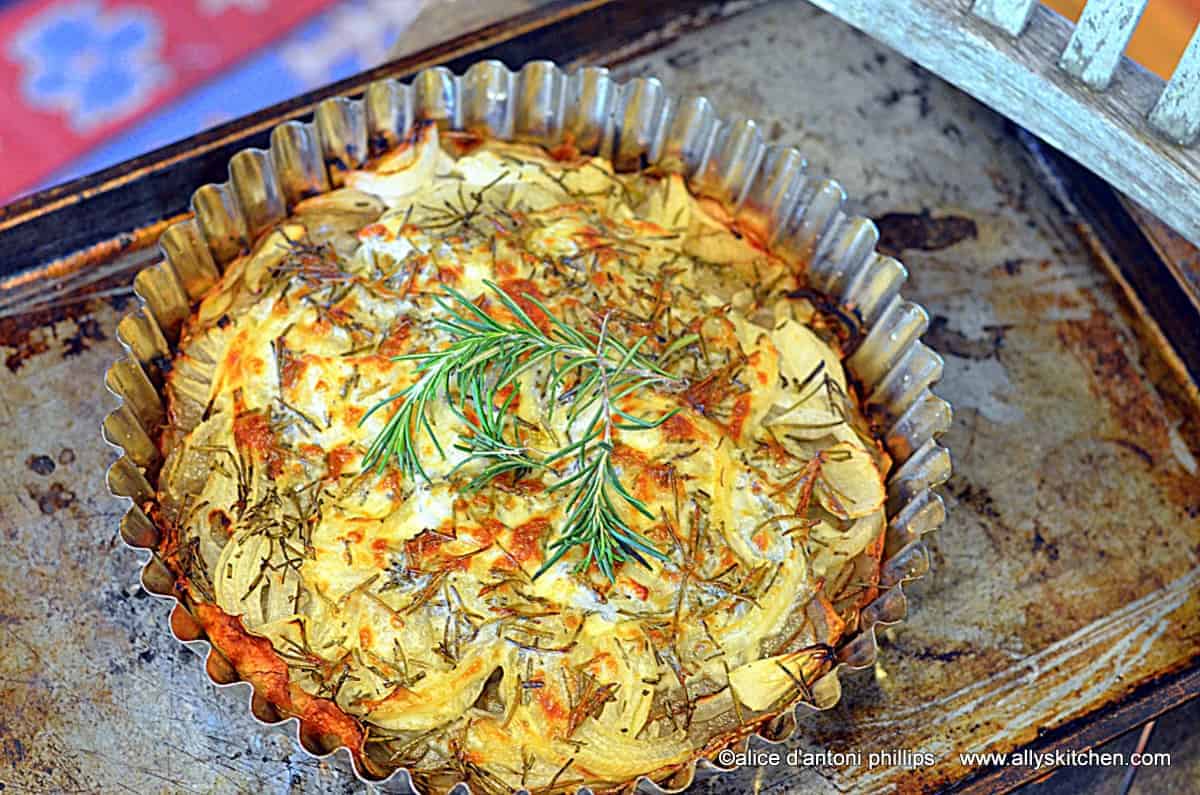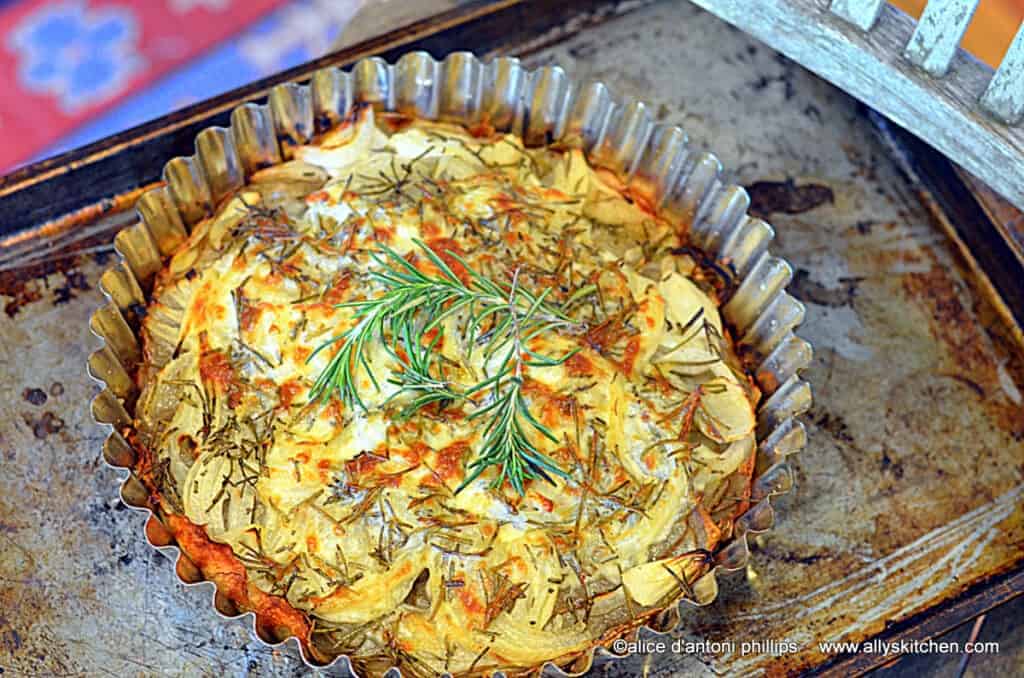 What you do:
Coat your tart pan with cooking spray.  Lay half of the potatoes on the bottom.  Next layer is fennel and about half the salt. Add the pepperjack cheese on top.
Add another layer of potatoes and crumble on the butter. Add the slices of onions, rest of salt and rosemary.  Coat top with cooking spray.  Cover tightly with a large lid or foil.
Bake in a preheated 375 oven for about 30 minutes.  Remove lid and put on the provolone cheese.  Recover and let the cheese melt.  Turn on the broiler to get cheese slightly golden brown.  Remove and let the tart rest about 30 minutes before slicing and serving.
Garnish with rosemary and serve slices with a dollop of sour cream (optional).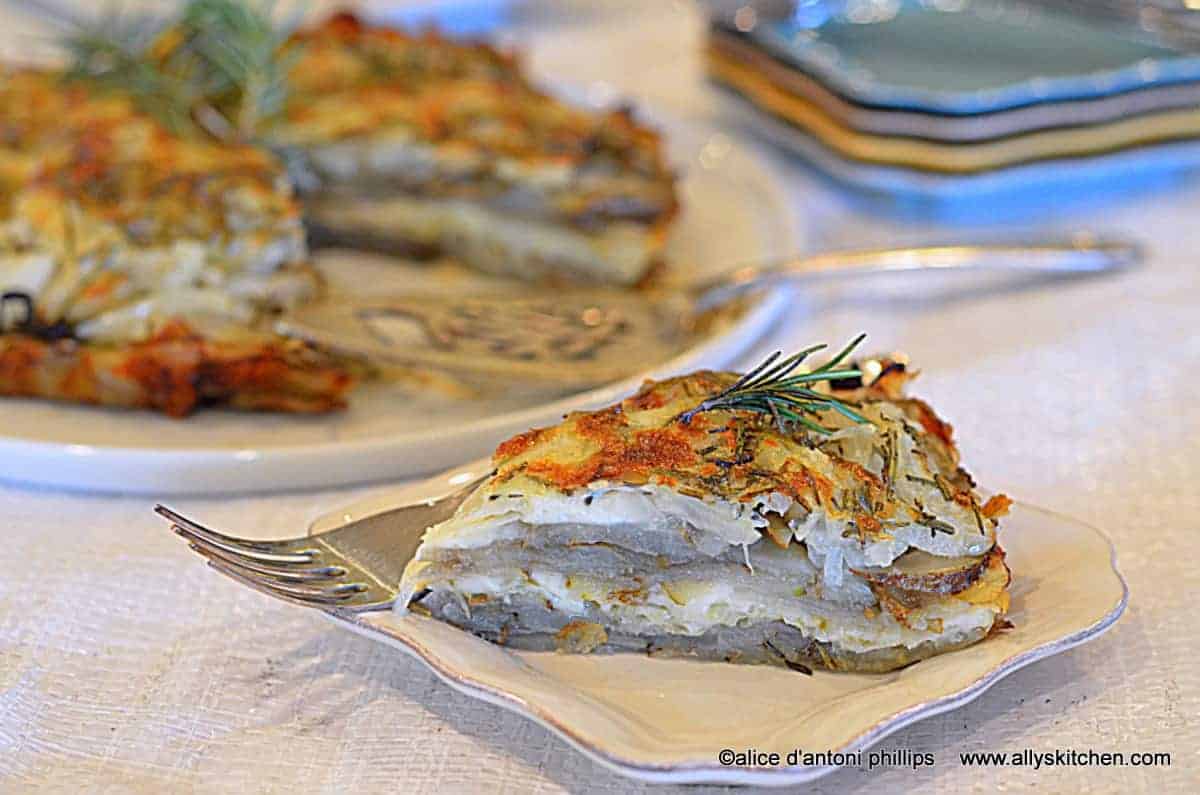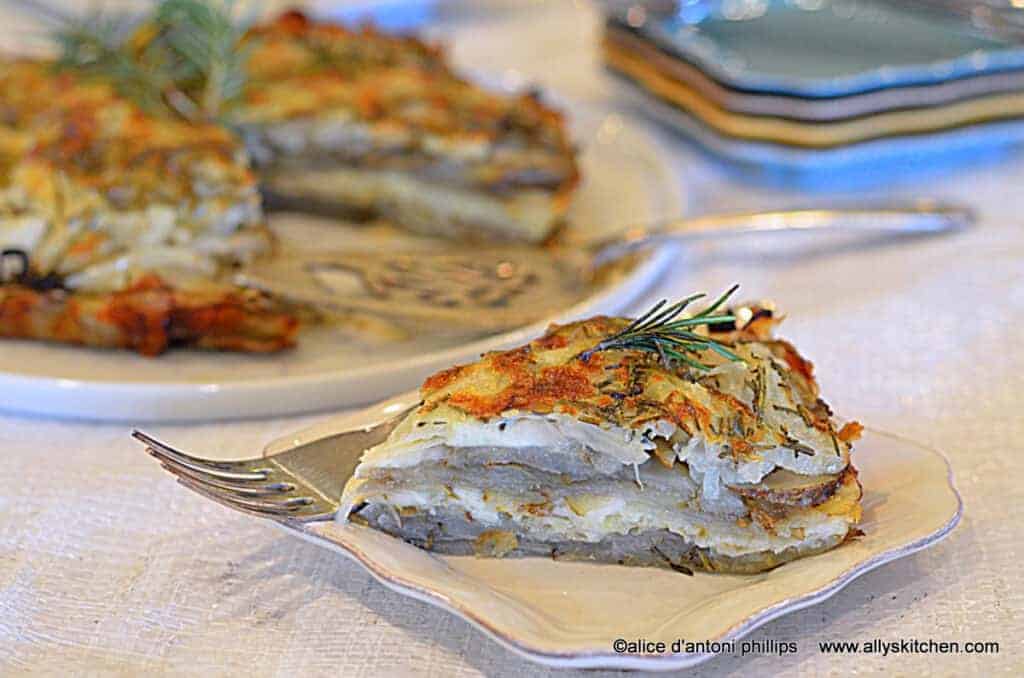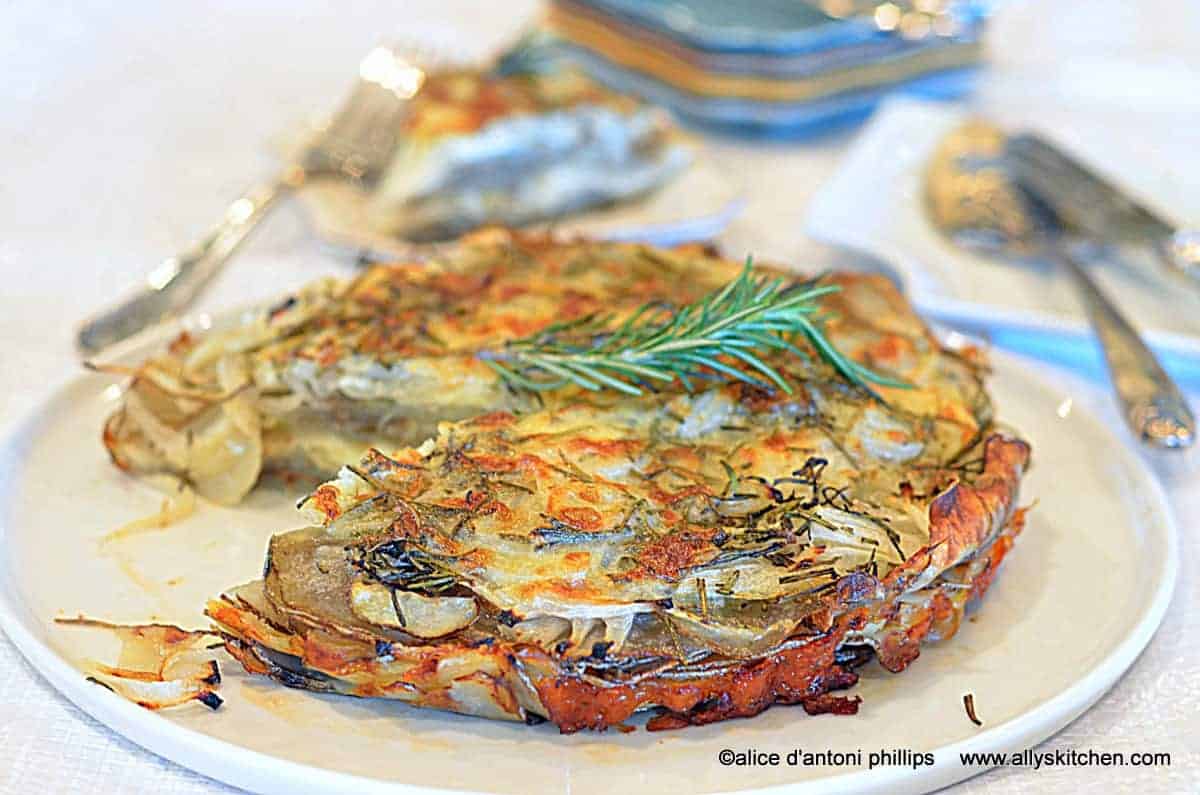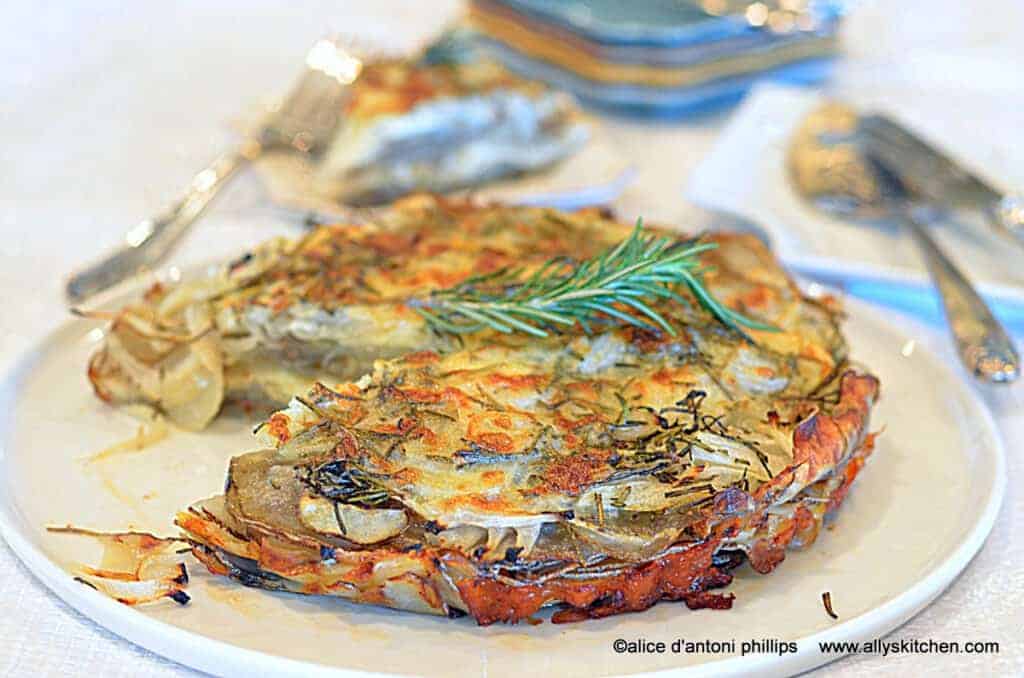 ©alice d'antoni phillips     www.allyskitchen.com